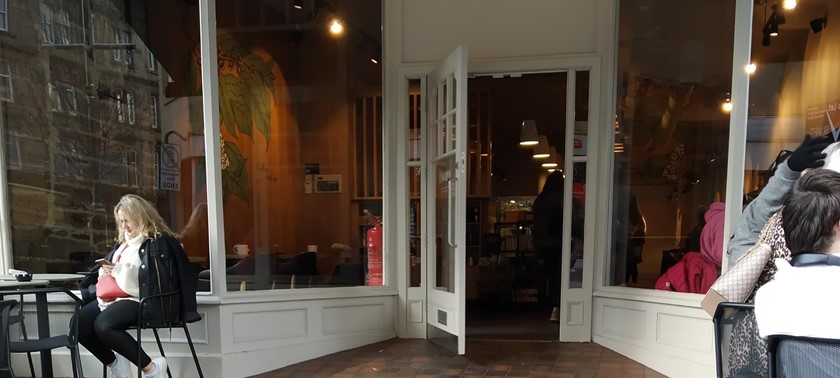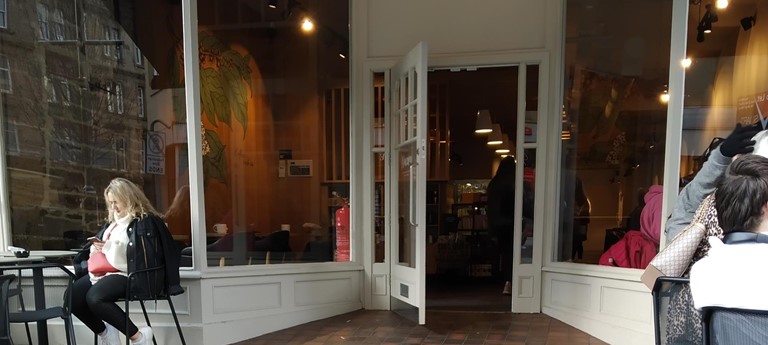 Entrance is awkward but it's good inside
Visit date:
This review is especially helpful for those who have or use the following: Sign Language, Wheelchair, Speech Impairment
Overview
The door in is on a slope upwards which is hard to enter, but once you are inside it's a good experience. Staff are professional and helpful to everyone those with disabilities especially. They wait and listen to whatever you are using as an aid. The lay out is very accessible even for my chunky chair, the toilet is big enough for me to turn all the way around which is definitely a rarity. All in all I chose this café over most other places here in Perth.
Transport & Parking
I use a bus to get to mill street one block away from the building, placed on the high street.
Access
The door is hard to open in a chair as it is on a steep upward slope. Most often a member of public or staff help me. The door itself is light though. There is a very wide walkway through the building front to back so you can easily get around in a chair (I've even witnessed people in here with scooters but I will say it is a bit tight of you aren't careful with those). The walkway goes all the way to the toilets. I use text to speech, sign language and my voice to order. All of which work great, staff are patient about this. Staff bring my order to me all the time, using different ways to identify, had a table order number last time to identify me. There are a few spaces big enough for wheelchairs to sit comfortably beside the tables. I often transfer out of my chair onto a bench. The counter is lowered where you order, perfect height for wheelchairs, though it can be hard for staff to see you if they are busy behind the bigger machines.
Toilets
I found the toilet handy for my needs, spacious enough for me to turn round my chunky chair fully. The grab rails are sturdy but so look like they've seen better days. It was clean and tidy. No radar key needed. Would say their emergency cord has seen better days also.
Staff
Staff are always happy to help. They are patient with me typing up my order and listen closely to my text to speech (sometimes I just let them read it). They always bring my drinks too me, sometimes in a takeaway cup or ceramic. I'm not fussed by either so all good for me. They always ask if there's anything more they can do for me. Getting me sugar if I forget, filling up my water bottle so I can have my coffee. I use sign and my weak voice to try get them to understand and not had a problem so far. Can't fault the staff at all.
Anything else you wish to tell us?
While the door is awkward to get into, once you're in it's a good experience where everything is available and staff are always good. Personally I chose here over most other coffee shops because it's soo easy to get access to the bathroom.
Photos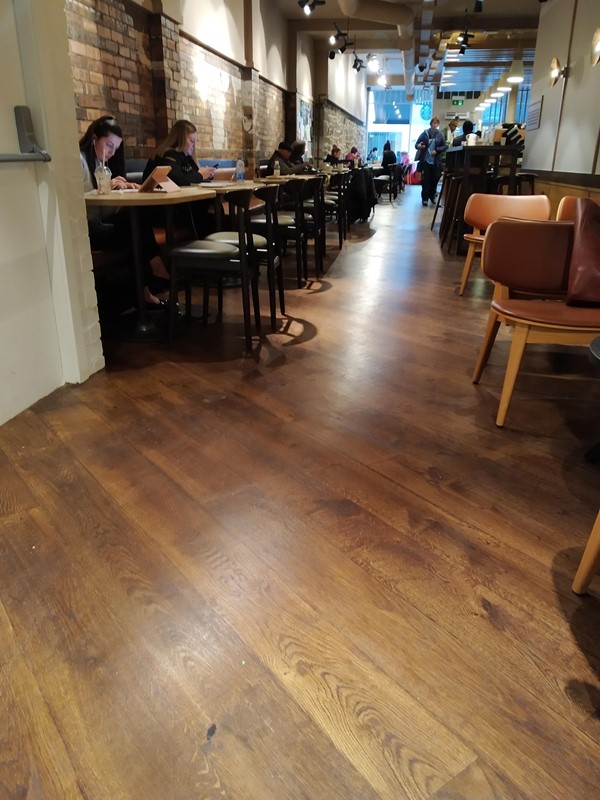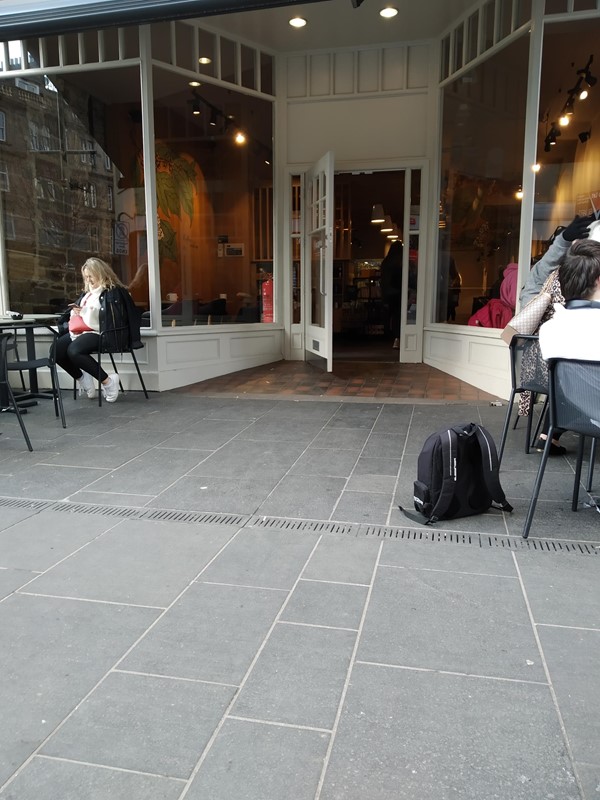 We've had 2 reviews for Starbucks