'Perth, known as the 'Fair City' after Sir Walter Scott's 1828 story, 'Fair Maid of Perth', is a small but elegant city surrounded by the majestic Scottish Highlands.' Along the ancient streets of Perth, this fascinating cultural hub caters for all interests, from the annual Festival of the Arts to Scotland's largest Open Volleyball Tournament in May. Get your selfie stick at the ready as you may even spot some famous faces! BBC Radio Scotland's Fred MacAulay was born in Perth and film star Ewan McGregor was raised in the nearby market town of Crieff. With multiple transport links, all under an hour between Edinburgh, Glasgow, Dundee, and Perth it couldn't be easier to explore this fascinating Scottish city.
Where to stay around Perth?
Many reviewers who have been visiting Perth have preferred to stay just out of the city centre. We can see why with Perthshire's rural scenery! Thirty-five minutes from the city, the Crieff Hydro is a leisure break hotel which provides not only a great variety of accommodation, but also numerous activities for the whole family to take part in. It received a 5-star rating from one of our reviewers who recommends it for its excellent mobility scooter access.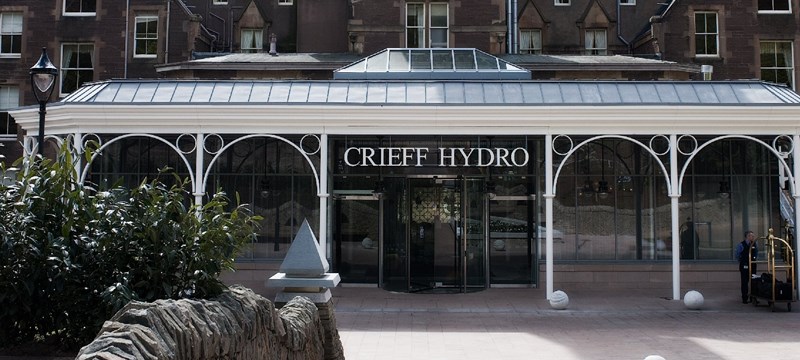 If getting out of the city and exploring the beautiful and tranquil Scottish countryside is more your kind of thing, you might like to take a drive to Tulchan Farm Lodges in Glenalmond. Don't forget your camera, these lodges have breath-taking views of Sma Glen and Buchanty Hill! One reviewer has recommended staying here and was particularly impressed with the car parking facilities and ease of getting around on a mobility scooter. The property also provides a lift and 'wonderful ground floor accessible bedroom, with easy wet room.'
Experience Gleneagles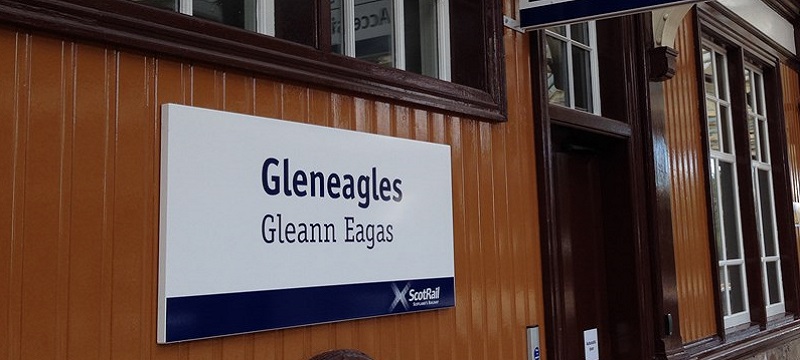 If you'd like to stay near Perth, The Gleneagles Hotel was given four stars by one reviewer who described their room as 'fantastic with a huge amount of space to move around.' Gleneagles can be reached by train, and the railway station has good accessible features and signposting throughout. If you're planning to stay, staff from Gleneagles Hotel can collect you from the train station when you arrive. The Gleneagles resort also offers numerous leisure activities including golfing, tennis, and a spa to name a few.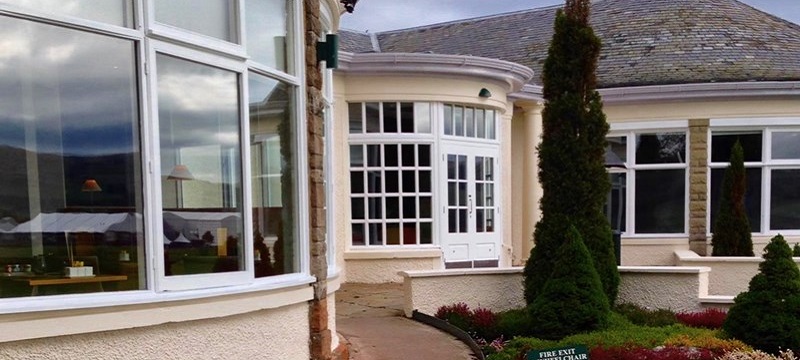 Must-see places with great access!
The Scottish are known for their love of a dram or two, and what better way to get involved in this aspect of Scottish culture than to sample some of the local beer? One reviewer did exactly that on a trip to The Inveralmond Brewery. This attraction was rated 5 stars with a recommendation to 'try Scottish legends like "Ossian" or "Lia Fail" or one of their new Inspirations Series.' It looks like you'll have a barrel of laughs with 'The friendly "blethersome brewers" who offer tours of the small modern brewery production area and bar.' There is an accessible parking bay on site and additional parking on the roadside next to the building. The small brewery provides a level entrance and wide doors and corridors for easy wheelchair access. The toilet is easily accessible and 'is clean and tidy with space for a wheelchair and carer. It has grab rails and an alarm.
Other attractions worth a visit are the numerous castles and historic buildings in and around the city, including Scone Palace - a historic gem, perfect for all the family. This attraction hasn't been reviewed on Euan's Guide yet, so if you've visited, why not be the first to write about it? Write a review now >>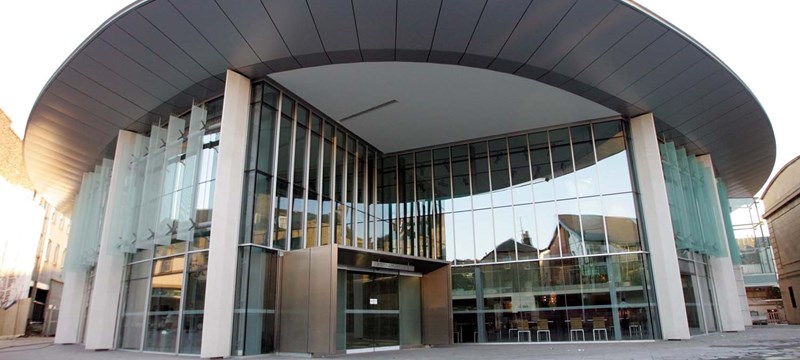 If live entertainment is more to your taste, Perth Concert Hall hosts several theatrical and musical performances throughout the year. One reviewer who is a wheelchair user described the venue and toilets as having 'easy access, and also a lift available. Signage is good, large and bold. Disabled toilets very good, large room and very clean and modern.' Perth's Theatre is currently undergoing a renovation, due to be completed towards the end of 2017. They have said that this will mean 'improved access throughout' and will 'provide level access for the first time with a lift to all other levels', creating a much more accessible space.
Feeling Peckish?
It's easy to work up an appetite with all the sightseeing Perth has to offer, and you'll be spoilt for choice with the number of accessible eateries in the city! One reviewer can highly recommend Café Central with a 5-star review! They've described the loo in Café Central as a 'toilet fit for a queen' - now we really are intrigued! The café also boasts 'helpful, chatty staff' and is their new favourite café.
Another option for delicious treats is The Giraffe Shop and Café on South Street. One reviewer gave it 4.5 stars, describing it as 'fantastically friendly folk and fabulous food'. Sounds great, and don't forget to try the macaroni cheese, apparently, it's delicious! This reviewer almost bypassed the café as they didn't think it was accessible, however, staff and customers were on hand to ensure they could be accommodated. 'The entrance is sloped with a small threshold strip to bump over (about 0.5inch) and the door is wide enough to accommodate the vast majority of chairs. Inside is level wood floor with some easily moved tables and excellent staff on hand.' It's not only food on offer here as 'there is a small shop area selling arts and crafts and paintings for sale on the walls.'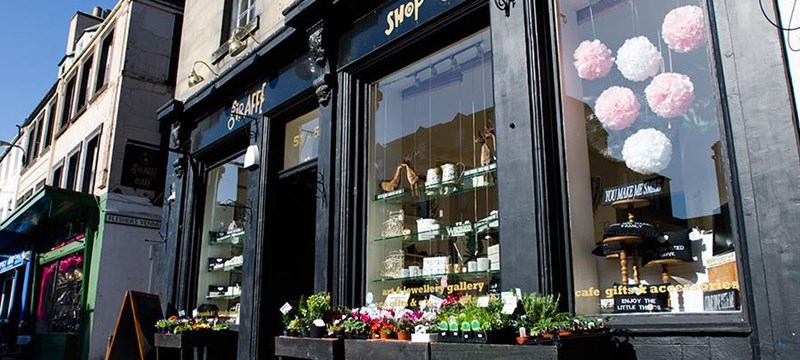 One reviewer, who is a powerchair user, has hailed Willows Coffee Shop as 'one of the best coffee shops' with a glowing 5-star review! They added that 'staff friendly and helpful. All amenities required were on level access' and they will certainly be returning.
Another highly rated accessible venue is Brown and Blacks. One reviewer described it as a 'fantastic experience' with five-star rating. The visitor, who uses a powerchair stated that it is 'wheelchair accessible. A lift to all floors and to the accessible toilets. Friendly and helpful staff.' They've even booked the venue for a future event!
The Sandeman is another recommendation from one reviewer. 'The building is a listed building and is the old library in the heart of Perth City Centre.' It is a beautiful building, and, although there are quite a few stairs they also have access via a lift from street level. No private parking but there is street parking very near the venue. One point to take note of is that 'the venue is part of the keep safe scheme and staff are happy for members of the public to access their toilet facilities without using their services. Staff are friendly and approachable and are willing to assist in any way that they can.'
If you're looking for a more traditional Scottish setting, the Twa Tams Pub has been given five stars by one reviewer! They will most certainly be returning, describing it as a 'Great Pub with great staff, all customers are treated equally. All access is wheelchair friendly. Staff will go the extra mile. Lots of room inside, all amenities are on ground level. Lovely beer garden.'
If you're visiting Scone Palace, why not pop into The Wheel Inn for a relaxing drink in their beer garden or a bite to eat in the restaurant? Both 'offer excellent wheelchair access, lowered bar top for wheelchair users and a hearing loop for those with reduced hearing.' In addition, they have accessible toilets and a Changing Places toilet, as well as a community sensory room. The sensory room can be booked for one hour intervals at no cost.
Have you been to Perth?
Why not submit a review to help fellow travellers get the low down on the city before they visit?
Last updated – December 2016