Meet Our Ambassadors: Emma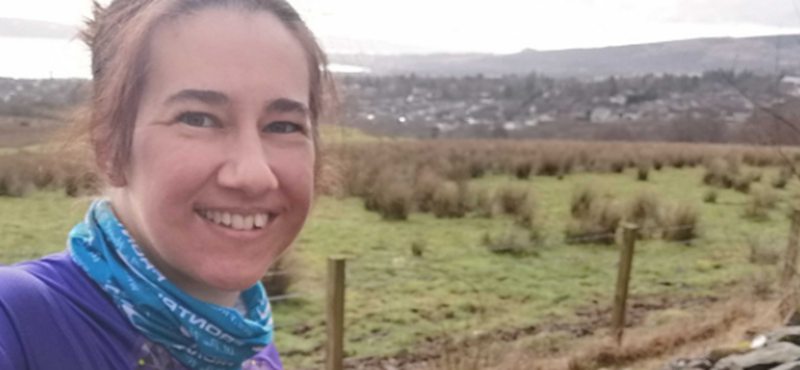 Today we are talking to Emma who is our Ambassador for Helensburgh. I've met Emma a couple of times now at events where we talked to other organisations about Euan's Guide, I look forward to meeting up again and spreading the word about the great work we do when restrictions allow.
How did you find out about Euan's Guide and how long have you been an Ambassador?
I work for CHAS (Children's Hospices Across Scotland) and found reviews on Euan's Guide helpful when I was planning outings and experiences for the children and young people. We held an event in 2017 to which we invited Euan's Guide and other organisations. I got chatting to Ryan McDonald, who was the Ambassador Network Manager at the time - primarily about inaccessible accessible toilets, I recall! I was delighted to join the Euan's Guide team as an Ambassador a few weeks later.
What review would you say is your most favourite that you have written?
I think I most enjoyed a group of reviews I wrote about places in London. I really enjoy visiting London, there's always so much to see and do, so I enjoyed sharing this with others. 
One of the earlier reviews I liked doing was of The Scotch Whisky Experience in Edinburgh. This was part of a Review Day organised by Euan's Guide, and was the first time I met more of the Ambassadors. It wasn't somewhere I would have thought about visiting before, but the staff were really welcoming and accommodating.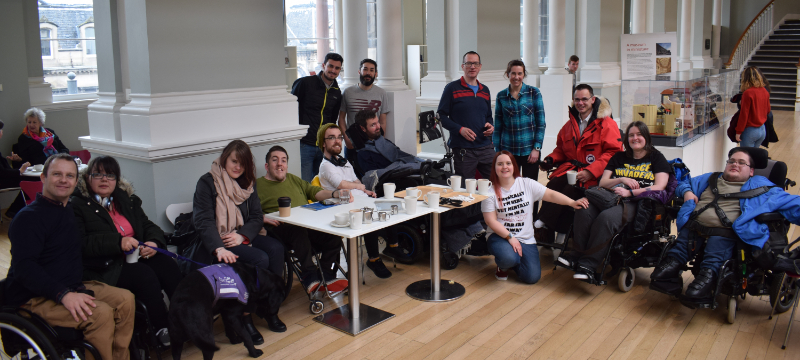 Image of: A group picture taken at the Edinburgh Review Day in 2018. Emma is near the centre of the image with a blue checked shirt on.
You've been working with vulnerable children and young children through this pandemic, how have you felt working as a key worker through this pandemic?
I think like most people I have had a range of different feelings at different points of the pandemic.
At first it felt surreal going to work while the majority of people were staying at home. We were in full lockdown, the roads and streets were deserted, it felt like I'd accidentally stumbled into a film-set. There have been a lot of new things to adapt to, such as wearing full PPE, and quickly becoming familiar with different technologies, to create a 'Virtual Hospice' in addition to our 'in-person' work. However, when I'm actually working with a child or young person all of that fades into the background as making a connection with them is all I'm focused on. I've enjoyed the challenge of finding things we can still do - despite all the restrictions - so the children still have opportunities to play, and to express themselves.
What have you been doing to relax on your days off?
I like to keep active, I enjoy running, and also going for long walks. I did both of these before the pandemic, but think I've appreciated them more during this time. I like being outside, being in nature, and often take loads of photos!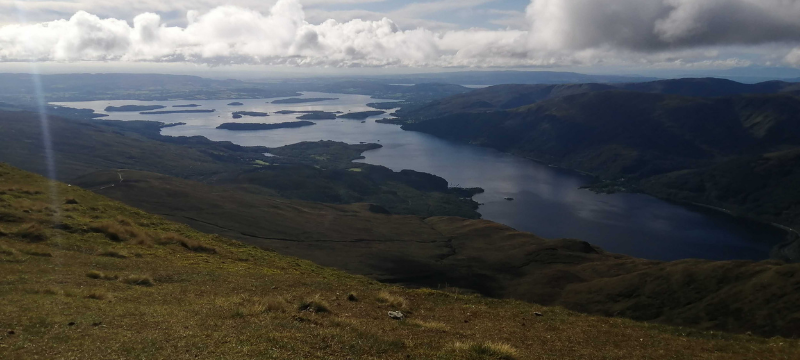 Image of: A view from one of Emma's walks.
I've done several virtual running / walking events in recent months, which have helped keep me motivated.
Listening to music is also really important to me.
To relax on a day off, an occasional long lie is good too!
When restrictions are lifted and you feel it's safer to go out, where are you looking forward to visiting and why?
The only place I want to visit right now, is my family. To be able to properly spend time together, and without social distancing.
There are also many friends I want to see, though we have kept in touch by phone and video calls.
I'm looking forward to being able to return to things I used to do, like going to the Theatre and concerts, going to the cinema, skiing at Snow Factor, even just having the freedom to go for walks in areas which are currently 'beyond my boundary.'
A sunny holiday abroad doesn't seem feasible yet, but maybe at some point it will be.
Can you please tell us something people might not know about you?
I'm a huge fan of the theatre, and particularly musicals. I love seeing how all the different parts - from the sets and props to the costumes and lighting, as well as the story and music - all come together. I also really like animals, of all kinds really. Whether wildlife I discover when out and about, or pets.
Do you have any advice to new and existing reviewers on writing a review on Euan's Guide?
A thing I really like about Euan's Guide is that the tone of the reviews are helpful, and give friendly advice if there are areas which could be improved. I think if people haven't had personal experience of disability within their own life / within their immediate circle, they often genuinely won't be aware of little things they could do or change.
I try to make my reviews as broad as possible, not everyone who has a disability uses a wheelchair, so I try to consider a variety of needs / abilities.
Photos always help - they make the review more eye-catching, but also can help people make a more informed choice if something will be right for them.
I also like when people add extra wee tips or comments - it makes it more personal and can be useful when visiting somewhere for the first time.
| | |
| --- | --- |
| | Interview with Claire D'All, Reviewer Engagement & Outreach Coordinator |
Thank you Emma for taking part in my interview. Stay tuned next week for an interview with another of our amazing Ambassadors.