MND Awareness Month - What can you do?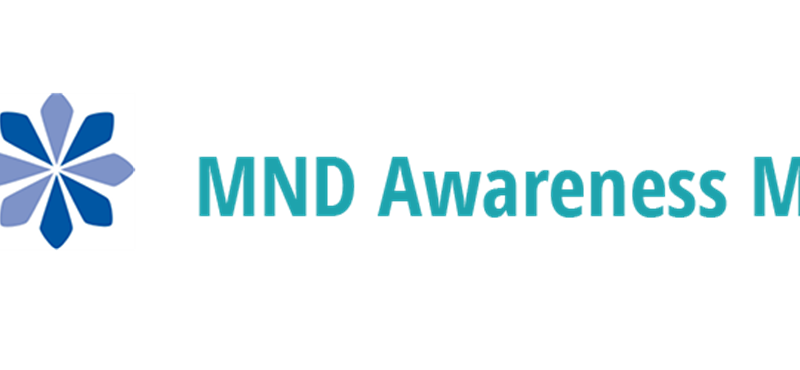 Despite the fundraising success of the viral Ice Bucket Challenge, Motor Neurone Disease (MND) remains a 'relatively unknown disease'. That's why every June, and all year round, new awareness campaigns are launched to help people gain a better understanding of what is actually a group diseases described as MND.
Euan was diagnosed with MND shortly after losing the power of his thumb on a bike ride in London. Now, Euan is a powerchair user and he helped to create the Euan MacDonald Centre for MND research in Edinburgh. In 2014, The team at Euan's Guide took part in the worldwide Ice Bucket Challenge to help raise awareness of MND. While it was a hugely successful fundraiser, too few people understood what they were donating to, and that's why we continue to support the various MND awareness campaigns that are launched each year during MND Awareness Month.
Stand out MND Awareness campaigns
MND Association's Incurable Optimism campaign lasted a few years and was fronted by a different person each year. In 2010, an artist called Patrick fronted the campaign. Patrick set himself a challenge to paint 100 portraits of 'incurable optimists' before he would lose his ability to paint. In 2011, it was Alistair the Optimist, a music-lover who 'highlighted the amazing and positive spirit of the MND Association community'.
Last year, Shortened Stories was one of MND Association's most creative campaigns which worked with artists and filmmakers to bring to life 'three stories that have been or would be cut short by MND'. The campaign asked people to help write the next chapter one where awareness would be increased and funds raised to help find a cure for MND.
MND Scotland launched the Let Me Speak campaign in 2015 which called on the Scottish Government to provide communications equipment to those who need it. This is vital, because MND can affect a person's ability to speak, often causing them to lose their voice entirely. The campaign was a huge success and in March 2016 the right to receive communications equipment such as eye-gaze technology, became law.
Euan also uses eye-gaze technology, and is closely involved with Speak Unique which is a research project helping people to use their own pre-recorded voice through their communication aids. It's called 'voicebanking', and it is designed to give people a more unique voice option than the synthetic choices available. Not everyone is able to voicebank their own voice however, so Speak Unique look for voice donors with different accents to contribute words and sentences to give people more choice. You too could donate your voice!
Also in Scotland, Gordon Aikman who was a good friend of Euan, founded Gordon's Fightback. This incredible campaign was intended to improve care for those with MND, and they raised over half a million pounds for the cause! In doing so, Gordon helped to raise awareness of MND in Scotland and transformed care for MND patients. His campaign has been shortlisted for Cracking Campaign at this year's Scottish Charity Awards taking place on June 22nd. Gordon always said that a cure would come too late for him, and sadly he died from MND in February this year. Now, #GordonsGift Appeal, which was launched for what would have been Gordon's 32nd birthday, is aiming to raise £1 million to find a cure for MND.
What can you do this year?
As well as #GordonsGift Appeal, there are various campaigns and fundraisers you can participate in this year to learn more about MND and help to fund vital research. One of the biggest appeals right now is MND Association's 2017 campaign #MyEyesSay which invites you to read stories and see the world through the eyes of people who have MND. You can sign up to the Thunderclap and download a selfie mask to join in the campaign.
Elsewhere in the world, campaigns have been ongoing too! In May, MND Australia launched their #LifeMeasuredInMoments campaign which shares "a series of videos about people touched by MND". In Ireland, you can take part in Drink Tea for MND to fundraise. If you contact them, you''ll be sent a tea pack and are encouraged to get a group of people together to raise funds for people living with MND. 
Are you working to raise awareness of Motor Neurone Disease? Tell us what you're doing!
Read Euan's blog 'Life with MND' >>