Great Reviews in August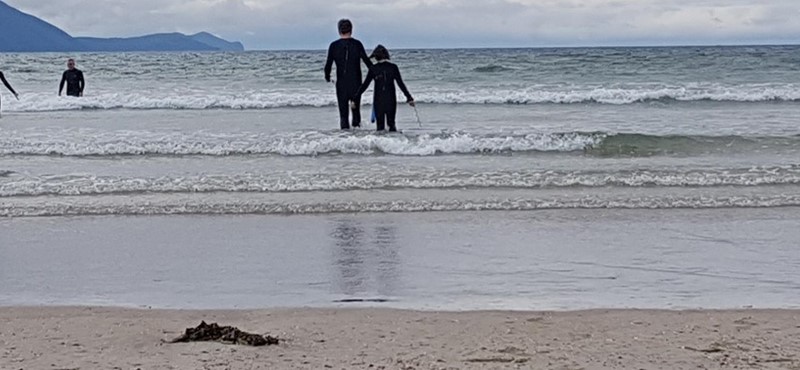 Now that August is coming to a cooler end, it's time we wave goodbye to summer. This past month we have been all over with plenty of pretty places reviewed, meaning it's time to collate and reel in all the amazing venues reviewed lately.
Making the most of festival season, DaisyDoo was lucky enough to enjoy live music again after the long lockdown months. The Edinburgh International Festival hosted a pop-up tent in Edinburgh Park on a rainy day, but our reviewer still couldn't rate the venue any higher. This sounded like a well thought out event that was planned and rated to be Covid Confident. DaisyDoo praised the level, wooden decking throughout and particularly enjoyed being able to order and pay for their drinks through an app to be brought to their seats! The event tent was both organised and spacious, suited to everyone who were a little nervous to be back in festival life.
For a colourful change of atmosphere, why not try the Coppa Club Henley? Their menu is fantastic because it's thoughtful and unfussy, making it a great pick for everyone. You'll fall in love with the bold and artsy décor that will surely brighten up your day.
Our reviewer okey booked an evening meal at the accommodating venue! There's flat access with a small lip at the door, with dining tables that are the right height to allow a wheelchair to fit comfortably underneath. To make your stay all the more relaxing there are smaller tables at the front of the restaurant for patrons popping in for a coffee. There is also a very clean wheelchair accessible toilet that is well sized and spacious enough for turning around in a wheelchair with sufficient grab rails.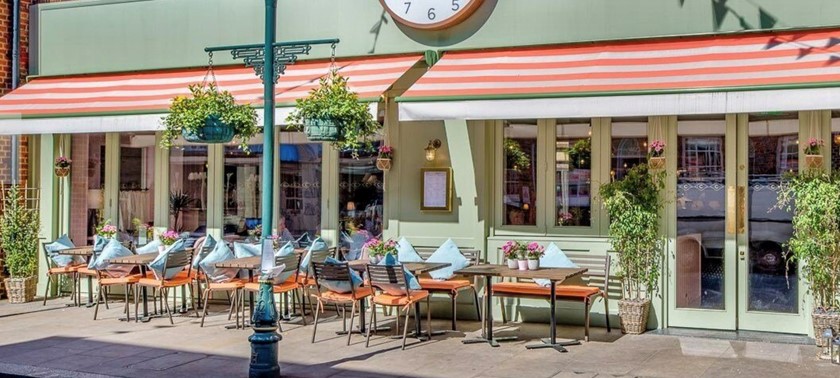 Image of: The outside of Coppa Club Henley.
Our reviewer Disabledtraveler made us all green with envy when he visited Becketts Farm! A stunning farm shop with fresh local produce, he shared photos of the stunning venue that was bursting with colour from all the fresh fruits and vegetables. The stunning display of food was made better by the accessibility of the venue, with plenty of wide space to manoeuvre in and always level ground.
Disabledtraveler enjoyed a bite to eat after shopping at the little café, applauding the decent selection of snacks and drinks to choose from. The café was easy to get around with no steps but can get a little busy so it can be hard to move around in. With a hot coffee gulped in a happy atmosphere, he recommends their very popular breakfast if you visit.
Disabledtraveler has been to many places recently! Check out his latest reviews by clicking here.
For a true taste of Yorkshire, a Sunday dinner at The Mallyan Spout Hotel will do the trick! Reviewer Sue4571 said they served the best food ever and the staff couldn't be more helpful. What makes it golden is that despite the building being old it's still accessible, and with an accessible toilet. The main door to the restaurant does have steps but to the side, there is a ramp placed on a step that takes you straight into the bar. There is also a disabled toilet available to use!
Nicknamed the Cathedral of the Canals, the Anderton Boat Lift truly sounds like a wonder of waterways, but you don't have to be a lover of boats to admire the historical architecture of the boat lifts! Our reviewer Nemysys enjoyed their visit to the waterway, applauding the easy access and wheelchair friendly paths. There's some hill action to get from the top to the bottom, but the effort is sure to be worth it for the view. Nemysys said the boat access is fantastic and that there are ramps to get in and out of the boat life. Another addition is that there are also disabled toilets and great friendly staff to help you enjoy your visit. If you have a furry friend, assistance dogs are allowed to accompany you!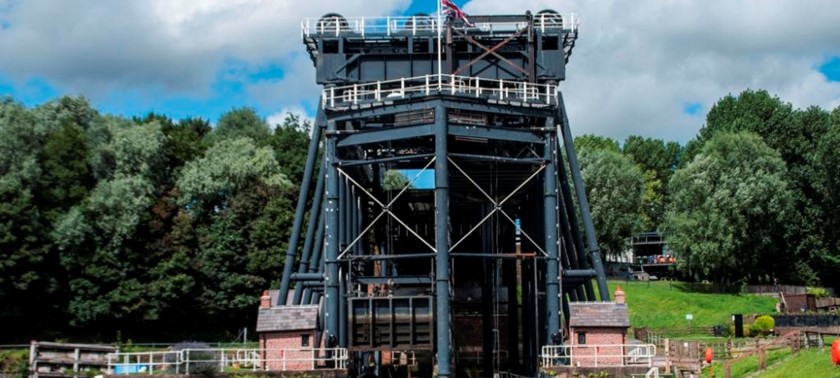 Image of: Anderton Boat Lift.
Treat yourself to a trip to Scotland's largest regional park! CPH1981 had a spontaneous jaunt along the path to the Royal Society for the Protection of Birds. They said the path was also very accessible with being wide enough for wheelchair users. It's a beautiful and serene location where there's plenty of things to do, like taking a turn in the orange wheely-boat and a powerboat adapted for use by wheelchair users. Wheelchair users can also access their boats through the use of a hoist! There are lots of water-based activities if that's what you're looking for. They have accessible equipment available to suit many hobbies such as a mountain trike to tame the muddy woodland trails!
MrsQ was hugely impressed by The Royal Concert Hall's accessible Changing Places Toilet. Located in Nottingham, the access throughout the venue was great but it was the ground floor toilet that was the real star of the show. It was spacious with a height-adjustable changing table, the toilet fitted with grab rails and a height-adjustable sink too. The track hoist covered both the area of the toilet and the changing table, an added feature to admire is the privacy screen. MrsQ even went as far as to say it was the best accessible toilet and changing area she had ever seen! Five stars all around, please and thank you.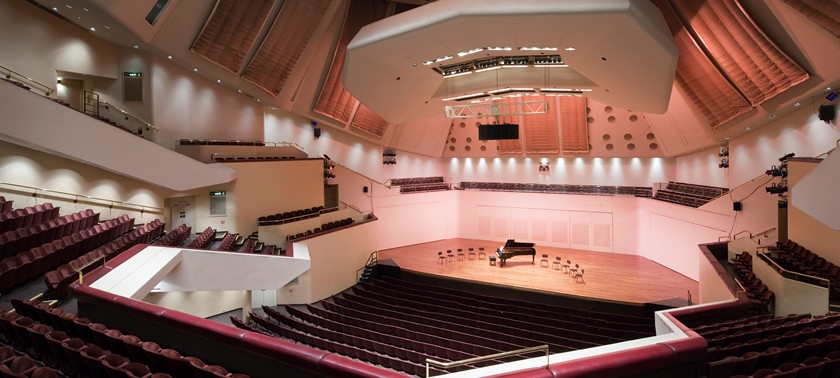 Image of: The inside of Nottingham's Royal Concert Hall.
Feast your eyes on the fabulous views of Ferndale and Westerdale and beyond when travelling along the Rosedale Railway Path. The old railway line is covered in a fairly good cinder surface, says our reviewer Crispycard, and is directly accessible from the road and car park. With all the wildlife you could want to marvel at, immerse yourself in nature among the butterflies, buzzards, and meadow pipits. Crispycard said it's a straight there and back with flat access well suited to a scooter or a wheelchair, with no steep gradients at least within the three miles Crispycard ventured across.
Jensmum had a lovely week-long trip at Bench Cottage, a wheelchair accessible self-catering accommodation in Lymington on the edge of the New Forest National Park. They have a range of accessible features throughout the level access and ground floor accommodation, such as wet rooms with space for lateral transfers. Not to mention the ceiling hoists in the master bedroom and there is an adult changing table with a hoist available in Bench Cottage. Jensmum said they had thought of everything and was very impressed by the overall accessibility of the cottage! But there was also a BBQ (coals and tools all available), with games and buckets and spades and crabbing kit which was perfect for family fun too.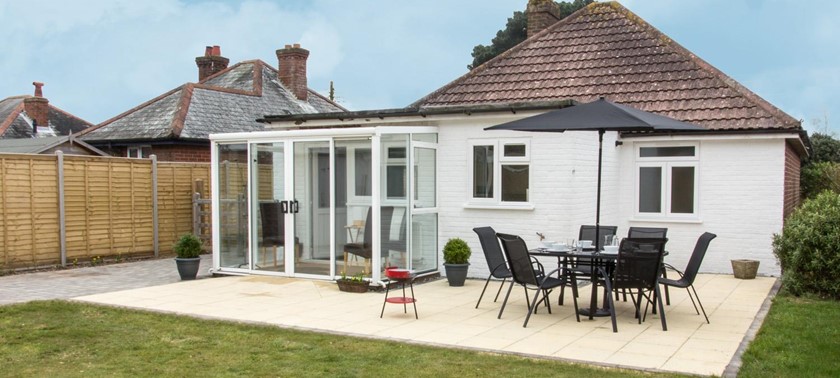 Image of: A picture of Our Bench Accessible Self-Catering Cottages taken from the garden.
To truly signify the end of summer, LondonMarmont rented a beach wheelchair to enjoy on the sandy shores of Inch Beach with her family. The beach itself was beautiful and quite wild, making it the perfect spot to get out onto the sand with a good book. There wasn't much distance between the parking place and the beach, but LondonMarmont does advise you to have someone present to help you move your beach chair. Once LondonMarmont had her fill with the seaside, she decided to visit Sammy's Café and Shop, which had both good access and delicious cakes! There is a second entrance into the shop for wheelchair users that you should keep an eye out for and an accessible loo too.
LondonMarmont has been enjoying many tourist attractions around Ireland. Why don't you read more about her holiday? Click here to read more of her reviews.
And that's August at an end! Have to say we did have quite a lovely summer, but here's to the best autumn. Tell us where you have been in August or recently by leaving a review on Euan's Guide.
| | |
| --- | --- |
| | Written by Iman Mackenzie, Communications Intern |