Focus on the Forum - December 2020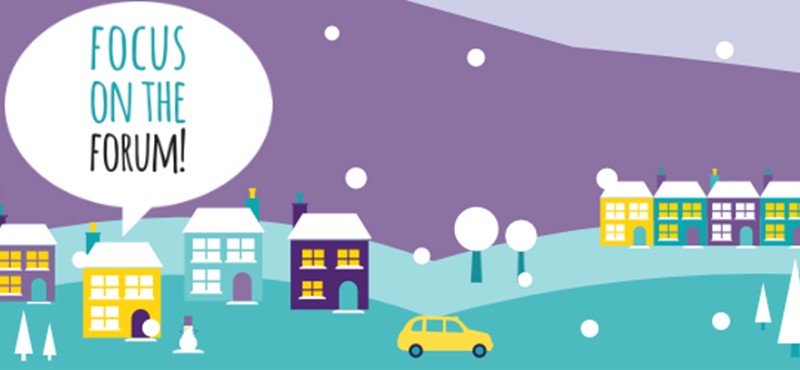 Hello everyone! It's Zoe here. I am Reviewer Engagement and Outreach Coordinator at Euan's Guide. I hope you're all well. Can you believe December is here? I must admit I am super excited for Christmas this year as I love looking at all the lights and sparkle that brighten up the winter months. We have created the forum as a safe and positive space for everyone to come together to share ideas and experiences to help each other cope when our movement is more restricted.
Welcome to the December Focus on the Forum blog which is packed with things to do over the festive season. I would love to hear your thoughts on the forum and topics that you would like to see included.  Please do feel free to get in touch, whether it be for a chat or if there is something in particular you would like to see discussed on the forum. We really look forward to hearing from you all! You can contact us at hello@euansguide.com or why not post directly on the forum!
December highlights
Keep an eye out every month for details in this blog of some of the highlights to check out on the Euan's Guide Forum!
Here are some of the highlights for December
Recipes
This section is full of great ideas for quick and easy recipes that taste great too!  This month there are some traditional Christmas recipes for everyone to try. There are even some suggestions for Christmas dinner on a budget if your shopping is affected by lockdown. If you have a recipe that you particularly enjoy and would like to share it on the forum please follow the link below to access the section.
Radio and podcasts
In this section we have put together a list of the top 20 winners of the British podcast awards as suggestions of things to listen to over the festive season. We have also tried to select a variety of different podcast topics that will suit everyone's interests. We will be adding more suggestions in the weeks to come so keep an eye on the section for any updates! Just click the link to go straight to this section.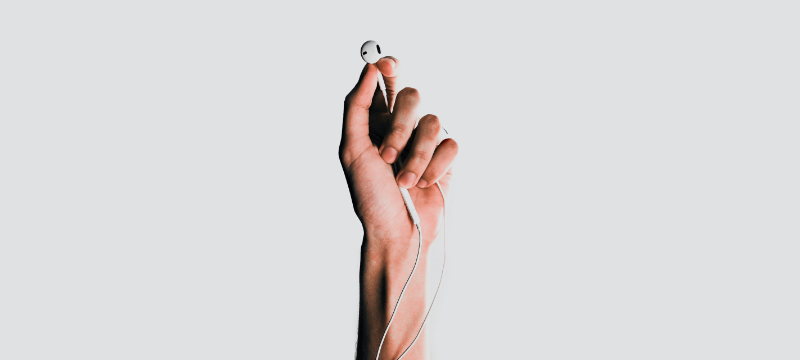 Image of: Someone holding earphones in their hand.
What to watch
This section looks at some of the programs and online events that are really worth a watch if you have any spare time. This month we have shared details of the festive television listings to give you an idea of what is going to be on TV so that you don't miss your favourite show or favourite movie. There are even some suggestions if you're not a fan of Christmas movies. To go straight to this section please click on the link.
Lockdown resources
We have created a section specifically for Coronavirus questions and chat. You can share your own advice and tips or just talk about how you are feeling. To go directly to this section of the forum please follow this link.
Other things to do
In this section this month we have added some activities that might be a bit more unusual but we thought you might enjoy when you have more spare time over the festive season. The Glasgow based inclusive dance group are running inclusive dance classes over zoom. These classes are not exclusively dance classes but also include some seated yoga and other movement based activities. Another activity happening worldwide on Christmas Eve is the worldwide Santa Christmas Eve jingle. As everyone has had a difficult year this year two friends from Falkirk in Scotland in the UK have decided to create this event to help spread a little Christmas cheer around the world. They're asking everyone no matter your time zone or your age to stand on your doorstep at 6pm on Christmas Eve and bring some Christmas bells to help spread some festive cheer.
Other activities and things to do
Forum feedback
We would love to hear what you think of the online Euan's Guide Forum. Is there something that you particularly like or is there a topic that you think is missing? If you would like to see something added to the form or improved please let us know and we would love to hear your ideas!
We hope you have enjoyed this month's blog about the monthly highlights of the form. Until next time, please keep in touch and remember you can always contact us to share your ideas and thoughts either on the forum or via email at hello@euansguide.com
Written by

Zoe Maclean

, Reviewer Engagement & Outreach Coordinator