September Review Round-Up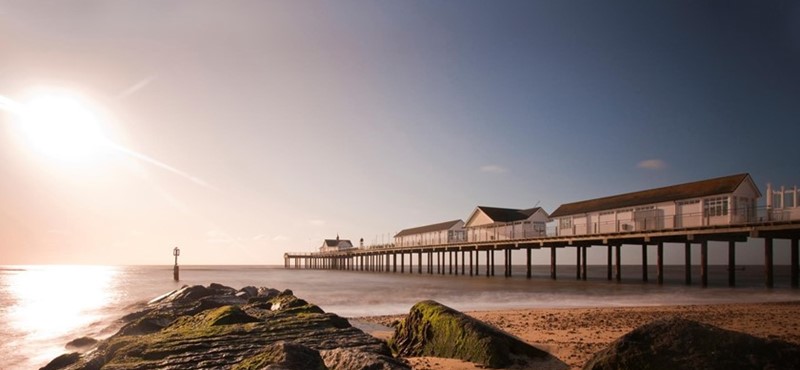 The leaves are starting to fall and the weather is getting quite crisp, and we've been loving hearing about reviewers making the last of the long sunny days! People have been exploring the amusements, strolling around parks and visiting some great coffee shops and restaurants. Let's see what our reviewers were up to in September.
It's a "fun and accessible place for a day out" at Southwold Pier – a place where our reviewer oldfirehazard visited on a sunny September day.
With restaurants, shops and amusements on the pier, there's so much to explore and the various outlets have step-free access. There's a large car park adjacent to the pier and the staff are helpful.
Sounds like oldfirehazard had a good day out!
Close to Aviemore and lots to do, Loch Insh Outdoor Centre is a "wee home from home" but complete with plenty of water activities to take part in! 
Crofter84 got to try and bit of sailing, canoeing and paddle boarding, and felt the staff were "beyond helpful and lovely."
The accommodating spirit of Loch Insh didn't stop there. The "fabulous" nearby accessible chalet offers great views from the living room, with lots of bird and squirrel feeding stations to watch, and plenty of facilities in a spacious area.
Read Crofter84's reviews on the outdoor activities here, or click here to read about the chalet experience!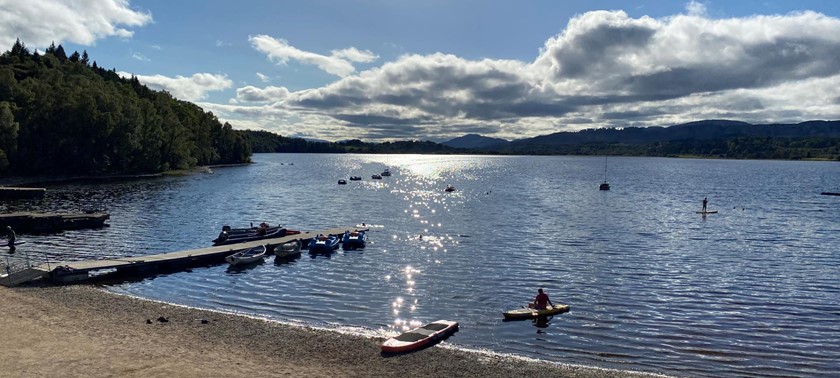 Photo of: The boats at Loch Insh.
With some wide and good quality paths surrounding a couple of lakes at this peaceful setting in Sheffield, you can get right down to the water's edge to let the dog play on the grass or view people going around in their boats or kayaks.
Our reviewer Finnberrys loves the Rother Valley Country Park, saying "if you fancy a nice long walk round a lake, it is just the place."
Finnberrys added: "I don't take my regular day chair there, though on a dry day, it would be fine with freewheel, but it is perfect for a mountain trike or other off road chair. It's mainly flat, though there are a couple of slow gentle inclines." 
This "excellent" pizza restaurant is in the heart of London and offers an accessible dining experience that will make you want to return for more slices! 
Our reviewer squirrelpot said: "Lovely staff, delicious food, full step-free access throughout, and an excellent accessible toilet. Strongly recommended and five stars richly deserved."
Click here to see some photos of delicious pizza and the "really excellent" accessible toilet!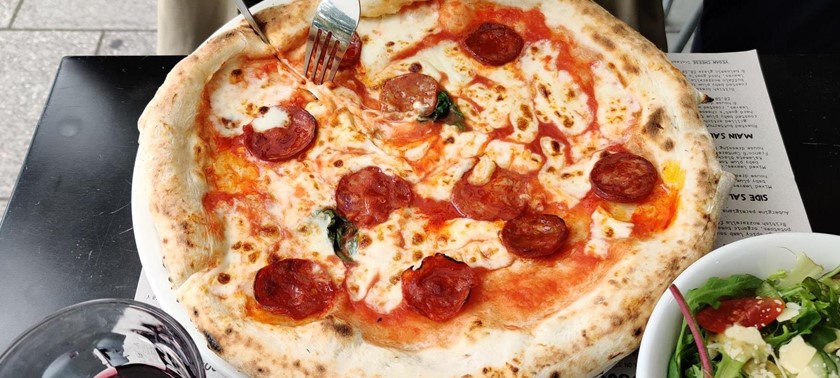 Photo of: Cutting into a pepperoni pizza at Franco Manca.
There's nothing better than a café on a cool day and catching up with family. Msjay248 got to explore the delights "off the beaten track" at the Artisan Café in Crianlarich.
With plenty of space to park and ramp access to the converted church, this tearoom and craft shop has "very friendly and helpful" staff too. 
Our reviewer fengirl666 "couldn't have wished for a better place to visit" when going through the British Motor Museum.
The experience couldn't be faulted as the access had "lots of signage, loops and seating." With spacious lifts to all floors and plenty of accessible toilets too, fengirl666 believes this is a must-see for everyone – "even if you're not into cars as there's lots of information to read and remember."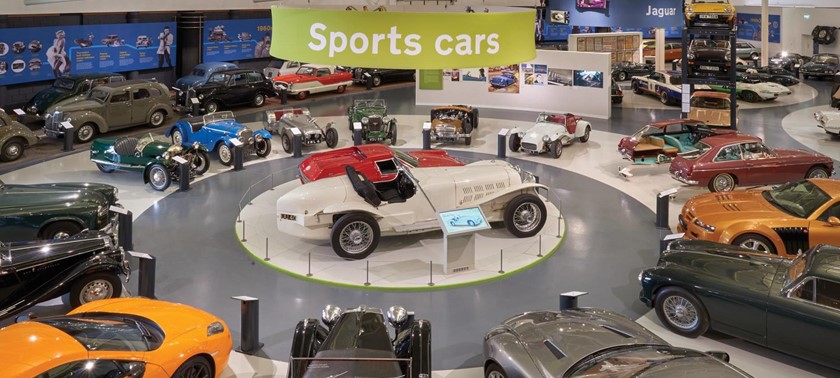 Photo of: Sports cars at the British Motor Museum.
Have you been anywhere recently? Leave a review on Euan's Guide!