Theatres in England loved by disabled access reviewers
The performing arts are an important part of English tradition and many theatres old and new are becoming even more accessible! Here's a round-up of our favourite reviews showcasing amazing assistance at theatres in England.
Norwich Theatre Royale, Norwich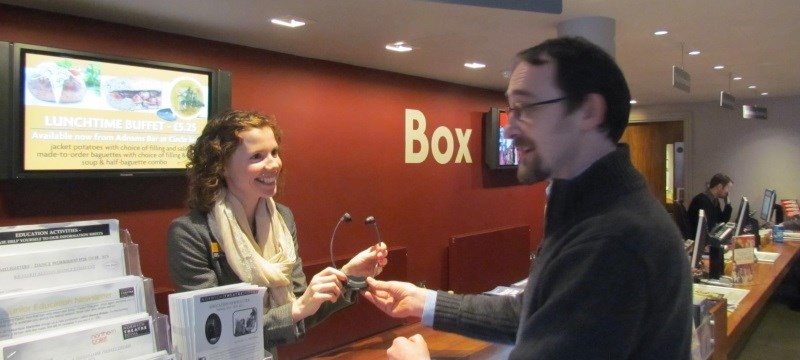 "I went to see Matthew Bourne's amazing ballet, The Red Shoes - as always outstanding. The Theatre Royal in Norwich give disabled people seats in the front row of the stalls - 2 seats so you can easily park your wheelchair and a seat for your companion (free). Disabled parking is just over the road, good sizable disabled loos, good pre-performance supper with willing helpers if you need your food and wine transported - What more do you want for a fabulous evening?"
Shakespeare's Globe Theatre, London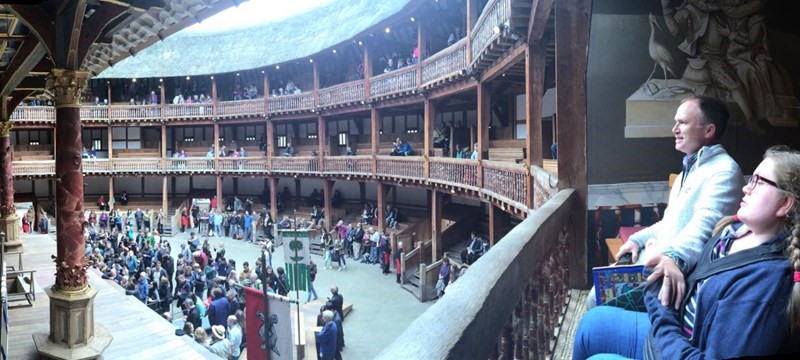 "Excellent. Once the Globe know of you as a disabled patron and have registered one's needs they are welcoming and friendly. A free and private car parking space is available, a real boon in central London, and the seating positions for wheelchairs are good and the offers of assistance from staff generous. We love the plays but know that everything is done to assist, making the journey and the experience even better."
Aldwych Theatre, London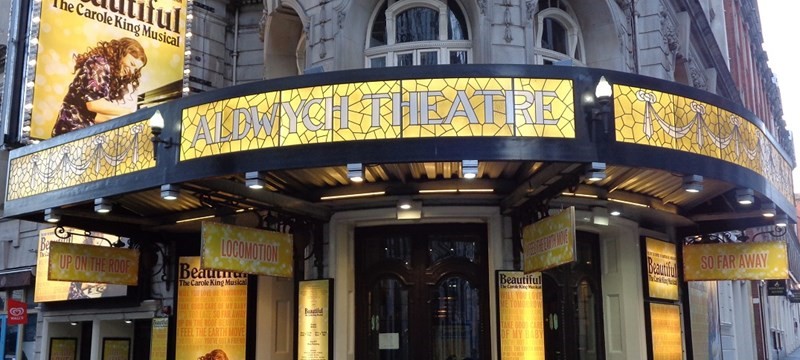 "I bought tickets for the Carol King musical which in itself is fantastic, but the star of the theatre was the wonderful lady in charge of access. We were a party of four including my wheelchair user son - tickets for disabled people and their accompanying carers are half price. There is a clearly marked disabled entrance, where we were met immediately by a very friendly and extremely well trained lady called Christine"
Palace Theatre, Newark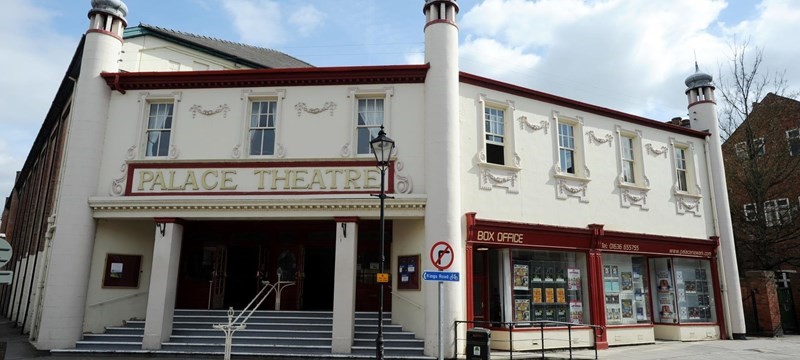 "Whenever I visit the Palace Theatre in Newark, I'm always made to feel incredibly welcome by all the staff and volunteers, I visit there so regularly in fact that I know all the staff and volunteers on first name terms, I strongly believe that this is due to their warmth, expertise professionalism and their kindness. Whenever I make suggestions on how services could be improved, they will listen and if they can they will act upon it to find a suitable resolution."
York Theatre Royal, York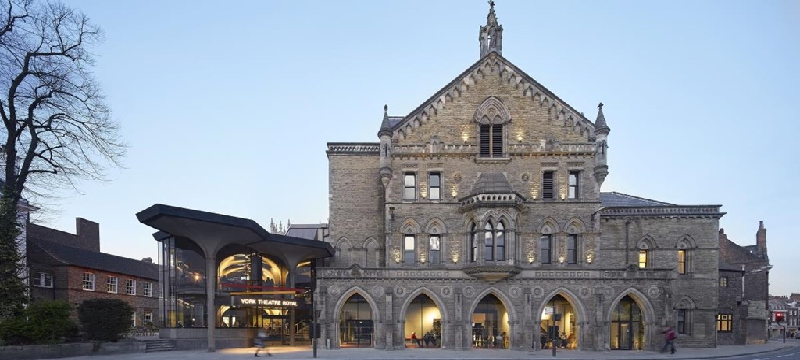 "There are BSL performances on specific showings as well as audio described performances. Staff also explained that they provided easy read maps of the theatre layout to individuals to reassure them of the place before they entered. Similarly, there are also touch tours at the theatre, where individuals familiarise themselves with the set, props and costumes before the performance."
New Wolsey Theatre, Ipswich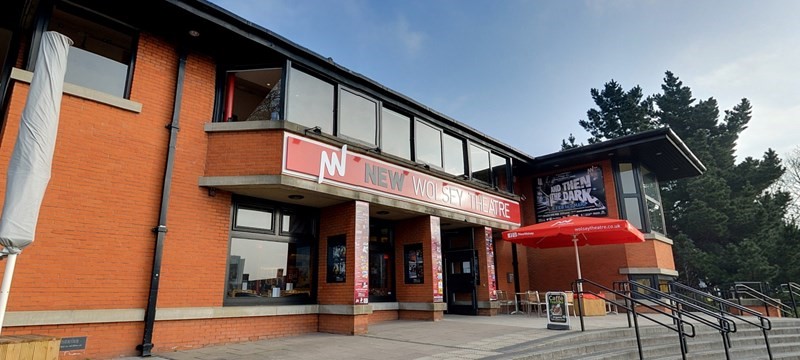 "We love going to The New Wolsey because the venue and the staff make the experience a pleasure without the unnecessary hassle involved with some venues. The wheelchair spaces are in good view of the stage, easy to get to and the staff are always on hand. There is usually a collection for a local charity too!"
G Live, Guilford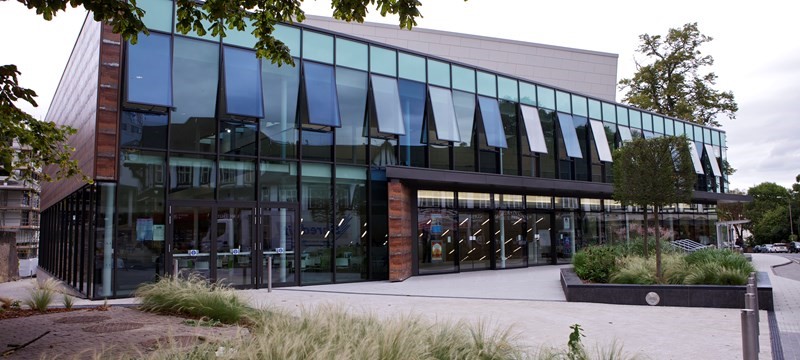 "Building is fully wheelchair accessible, lifts to all floors, two options for accessible seats in the venue (option to transfer to seat or remain in wheelchair), plenty of well equipped accessible loos on all levels, helpful and accommodating staff. Some shows are preceded by curry option, others Mezzanine Restaurant - both excellent."
The Plowright Theatre, Scunthorpe
"Ramped access to the theatre from the reception area. On entering the theatre there are plenty of very helpful staff who direct you to where your seat is located. Wheelchair users seem to be accommodated at the rear of the theatre as seats need to be removed to allow space for them, the theatre is a small venue and there is a great view from wherever you are seated so this is not an issue. You would need to phone ahead when booking tickets to inform them of the need for disabled seating so that this can be accommodated."
Royal Exchange Theatre, Manchester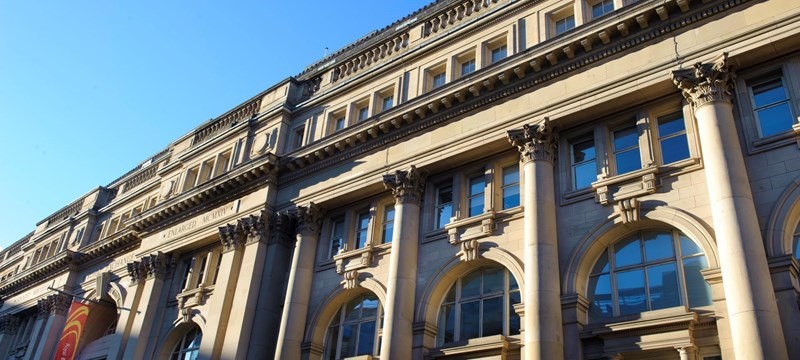 "Excellent access to this wonderful old building and great theatre in the round. Theatre staff are helpful and welcoming, the facilities are good and there are concessionary ticket prices for wheelchair users, who get a good 'seat' next to their companions. The Round Restaurant in the same venue is welcoming and provides a good menu; ideal for pre-theatre dinner."

Read review >>
Do you have a favourite theatre in England?
We love to read your reviews of great accessible theatres in England! If you have visited a theatre recently with great access, be sure to write a review to let others know what to expect! Write a review >>
You might also enjoy:
What Makes a Theatre Accessible?