Top London museums and galleries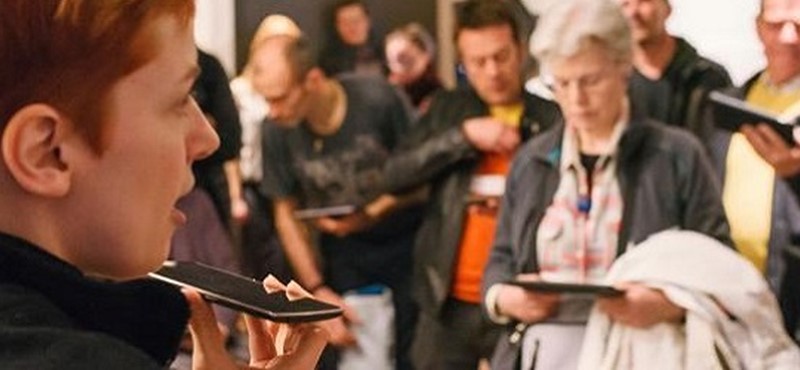 Museums and galleries are among the most popular reviewed places on Euan's Guide, and they're good at finding creative ways to be inclusive and accessible! But how do attractions which traditionally encourage people to look at displays and artefacts include visually impaired people? Lots of large museums and galleries are coming up with new ways to share their collections with the public, so how can it be done? Here are some of our favourite London examples:
The British Museum
All 'studious and curious persons' are invited to explore the world's first national public museum which grew from the collections of Sir Hans Sloane in 18th century. Its newest collections include clocks and watches, and captivating Egyptian objects – the largest collection outside Egypt! The British Museum has had five reviews on Euan's Guide, and they have an entire touch tour dedicated to Egyptian sculptures. The exhibition features large print texts, tactile drawings with Braille information and audio descriptions on your own smartphone or tablet which you can download in advance.
Look out for large ring-bound Braille Books in other galleries, and find magnifying glasses and assistance dog bowls from the museum's information desk. One reviewer loved visiting and said in their review that it was:
'A welcome oasis in an otherwise busy part of London. It was easy to find, get in and get around; albeit quite busy. It was obvious a lot of thought has been put into planning the accessibility for disabled visitors.' Read review >>
Science Museum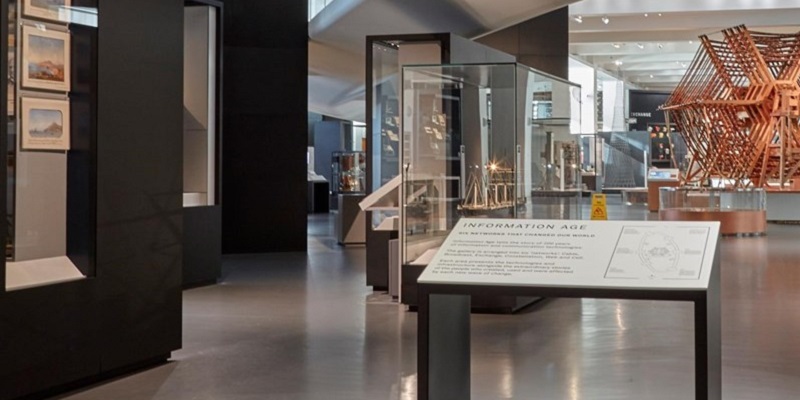 Do you love tech and communications? The Information Age gallery of the Science Museum has accessible features integrated throughout, and some of the innovations are as techy as the objects in the exhibition! Alongside large print books and braille labels to accompany tactile objects, you'll find cane detector floor markers to make visually impaired visitors aware of hazards; tactile map booklets, and a dedicated audio description app called Audio-Eyes.
One visitor loved it so much they gave the museum 5 stars saying: 'Everyone seems very helpful and attentive, couldn't fault their staff.' Read review >>
The National Gallery
Art-lovers interested in traditional artwork from the 13th-19th centuries will enjoy the collections at The National Gallery in London! The gallery has descriptive folders, each with an in-depth exploration of two paintings accompanied by descriptive interpretation in large print and braille. Paintings around the gallery also have tactile line diagrams and Braille interpretations for visually impaired guests to explore.
If you prefer to follow a tour, Art Through Word sessions include verbal descriptions of paintings. You can also request a newsletter about the sessions in Braille. Upcoming events include Gerrit van Honthorst's Elizabeth Stuart, Queen of Bohemia; and also Caravaggio's Supper at Emanus. Younger visitors might enjoy Living Painting's Touch to See: Painting Stories narrated by author Jacqueline Wilson which includes a thermoform and audio book for 7-11 year olds!
Victoria and Albert Museum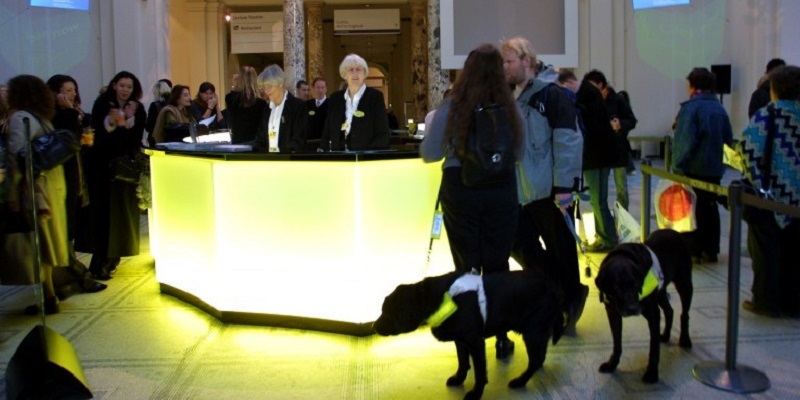 It's hard not to be overwhelmed by 5000 years of creative history curated by 2.3 million objects! But that's what you'd expect from the 'world's leading museum of art and design', which also happens to demonstrate equally creative ways to welcome visually impaired people. They have positioned tactile books in five galleries including the RIBA Architecture Gallery; and, if booked in advance, you may request guiding assistance around the museum.
Two of the most impressive rooms are the National Art Library and the Prints and Drawings Study Room. These both have JAWS and MAGIC screen reading software, as well as magnification systems! All galleries feature large print label books, but there is also an audio guide to Europe 1600-1815 and touch objects in the Furniture Gallery. Kids can explore ceramics from around the world using the Family Art Fun Sensory Back-Pack designed for visually impaired children.
One visitor enjoyed visiting and wrote: 'The staff are always friendly and helpful and will give you directions on the best route via ramp and lifts to the exhibits or exhibitions you wish to visit.' Read review >>
Wellcome Collection
This Euston Road collection is a 'destination for the incurably curious' sharing connections between science and art, in particular medicine. One of the most exciting galleries is the Medicine Man collection which is fitted with Braille labels and tactile objects! There are magnifying glasses and sheets throughout the Wellcome Collection, and regular audio described tours take place including John Dee's Magical Writings discussion on October 29th.
One visitor told us the Wellcome Collection had 'large print guides readily available' and that staff were 'eager to assist and check that we had all the info we needed.' Read review >>
What can your museum do?
There are lots of ways that museums big and small can become even more accessible for disabled people! Whether you have a large budget or a small one, it's often the little things that can make the biggest difference. Check out our top tips for museums and galleries, or visit our shop to find assistance dog bowls and window stickers for your venue.
Locations: London