Vegetarian and vegan restaurants with disabled access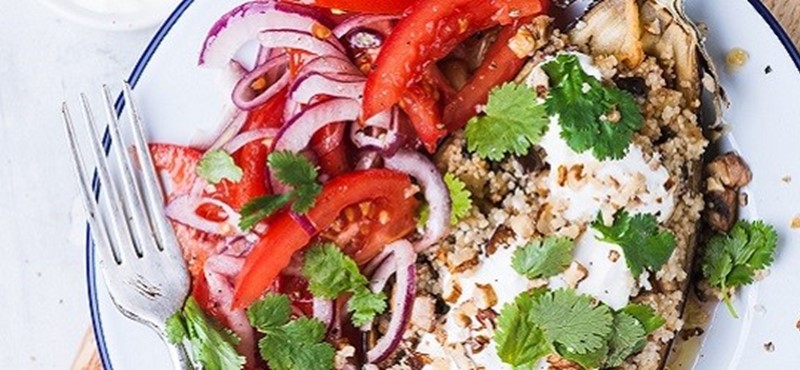 Finding a good vegetarian or vegan restaurant is always a win! If you're on the lookout for a new veggie café or food spot to enjoy, check out these accessible restaurants that have been reviewed or listed on Euan's Guide.
Harmonium, Edinburgh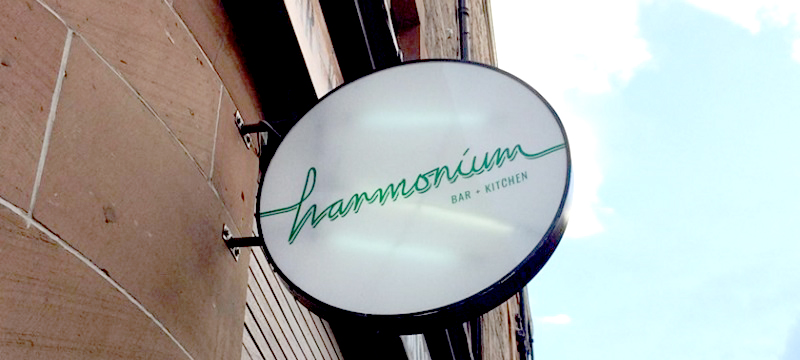 The unusual vegan menu at Edinburgh's Harmonium restaurant has local foods and a 'maritime twist' including crab cakes and mushroom scallops! There are gluten-free options at this restaurant too. One visitor reviewed Harmonium on Euan's Guide and said:
"For a small venue in a cobbled area of Leith, I was pleasantly surprised by Harmonium's disabled access! The vegan restaurant has an impressively large and varied menu, and the atmosphere is perfect for after-work drinks or a catch up with friends."
The Gate, London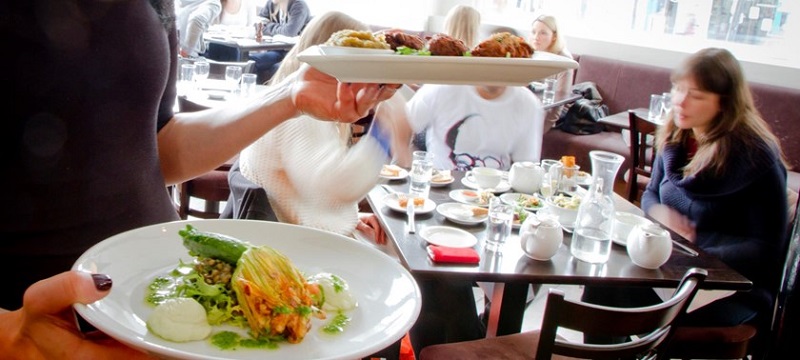 Named 'London's most successful vegetarian restaurant', dishes at The Gate are influenced by French and Italian cuisine. The restaurant has a ground floor section with accessible toilets, and it's best to let them know when you book if you require level access. It's also the 'first restaurant in the UK to be awarded Autism Friendly Status by the National Autistic Society'.
"We have a small booklet for customers with Autism with pictures and simple wording, identifying who is in the restaurant, who they are likely to see approach the table, what might be asked at the table and an idea of what will be on the table."
Saramago, Glasgow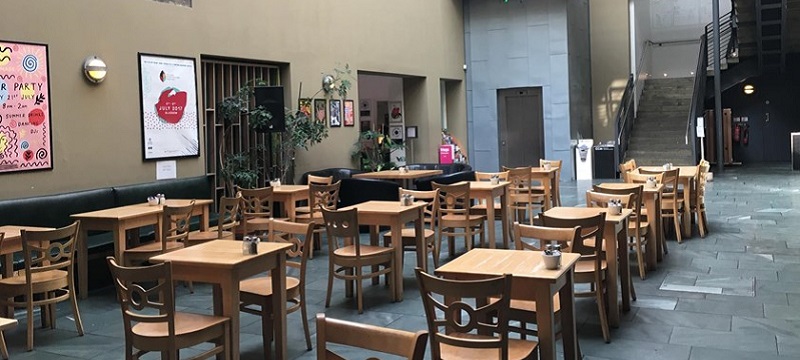 For good home-baking in Glasgow, Saramago is a must! This café and bar is popular for brunch and has a tempting full veggie breakfast on the menu.

"Delicious vegan menu, with all bread baked in house. Worked well for us access wise (I was with a friend who is a powerchair user). Tables and chairs are moveable, staff are vey friendly and there is a good accessible loo at the back of the café."
Maitreya Social, Bristol
This neighbourhood vegetarian and vegan restaurant is cosy and welcoming with organic beers, gluten free options, and hearty food! If you require level access, it's recommended that you call in advance as there is a second entrance which staff will welcome you through. One wheelchair user reviewed Maitreya Social on Euan's Guide saying:
"The restaurant is accessible via a side door which is level access. Staff are helpful and using the side door is not demeaning. The toilet is large enough to handle a powerchair."
Pizza Punks, Glasgow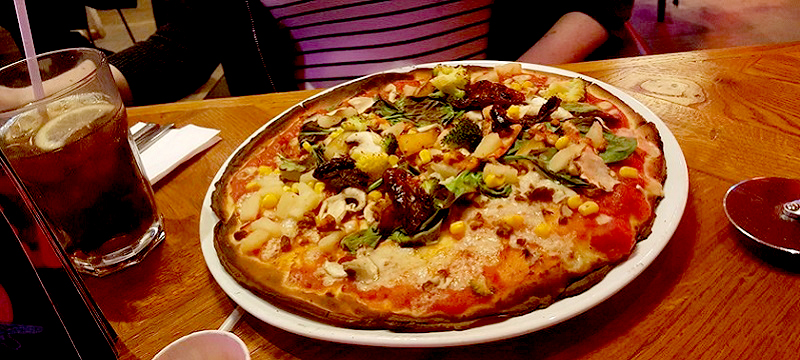 Doing things a little differently, Pizza Punks want you to have as many toppings as you like! They encourage you to design your own pizzas, meaning that if you're vegan or vegetarian you have complete freedom to choose from their huge selection of toppings! One reviewer loved the vegan options and said:
"I love this awesome pizza restaurant ad it has the best vegan pizza too. There are a few steps into the restaurant but there is a portable ramp that the staff put down. Inside the restaurant is really spacious and I had room to move around in my wheelchair without feeing restricted. The staff made sure I felt comfortable. I found the tables were at a good height for my wheelchair too."
Tibits, London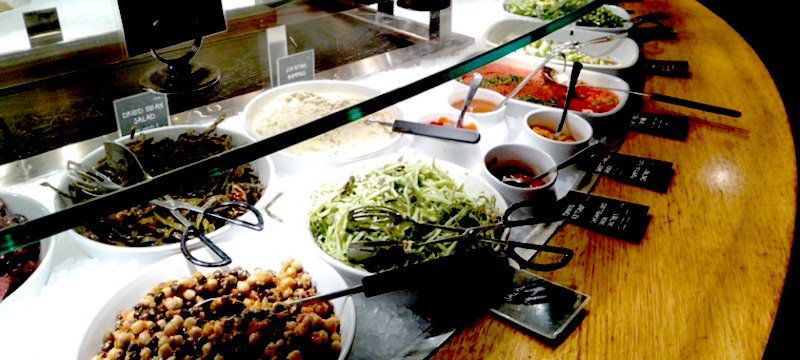 Fresh food and a surprisingly large vegetarian and vegan menu makes Tibits a great option when in London! There are 'over 40 homemade vegetarian and vegan salads, hot dishes, soups, freshly pressed juices and desserts' to choose from. The restaurant is on two levels with accessible toilets and more seating available on the lower level which is accessible by lift. Here's what one visitor told us:
"A vegetarian restaurant with a difference! It's all about choice – you take a plate and select whatever you want. Your plate is then weighed and you pay accordingly. It lets you try different things (all delicious!), decide how much you want to eat, and you can also feel good about yourself for cutting down on food waste. Entrance is flat from the pavement."
Cosy Club, Cardiff
Cosy Club in Cardiff has a vegan menu available which includes dishes such as the Thai veggie burger, Moroccan Tabbouleh, and a full vegan breakfast. There is also an entire menu dedicated to gluten-free foods too! One Cardiff local reviewed Cosy Club on Euan's Guide saying: "Roomy city centre venue with lift access to first floor location."
Mono, Glasgow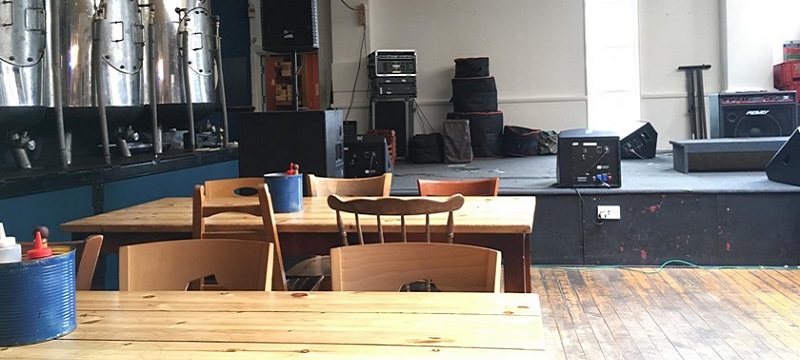 Head to Glasgow's Merchant City to find this vegan café bar! Mono is a favourite among local music fans serving vegan hot dogs, to-fish 'n' chips, pizzas and more. On visitor told us:
"Access into the café bar is through a single wooden door that has glass panels. Once inside, it is very spacious, although I'm sure it'll get busier when they have live music. The tables are split over two floors, but there were plenty of available tables for us on the lower section to choose from. The bar is on the lower floor too, which is handy."
Have you been to a great veggie restaurant?
If you know an accessible vegetarian or vegan restaurant, add it to Euan's Guide! Write a review >>