Windsor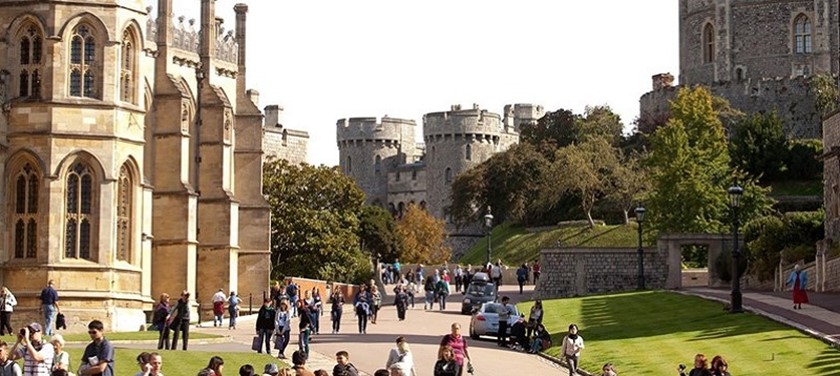 Planning a trip or holiday? We know it can be tricky to find good disabled holidays and accessible travel options. That's why we here at Euan's Guide have dedicated Location Pages to help you find accessible hotels and venues that come recommended by disabled people, so you can read disabled access reviews before you visit to help you make the best decisions. Consider leaving your own review today to help others with their accessible travel and holidays!
Windsor is a Berkshire town 21 miles west of London that is best known for being home to an official Royal residence, the dominating Windsor Castle. The ceremonial town is situated directly south of the River Thames with its twin town, Eton, just across the water. A popular tourist destination, there are numerous gift shops surrounding the castle, not to mention stylish boutiques and upmarket restaurants lining the main street. Read on to learn more on how you can plan an accessible holiday to Windsor today.
Where to stay
The Harte and Garter Hotel and Spa is a historical hotel overlooking the castle and has a 4.5★ review on Euan's Guide. One reviewer said, "when we arrived our room was ready two hours before it needed to be" and "the lift easily fitted my mobility scooter, luggage and my friend".
Around 20 minutes outside of Windsor is Runnymede-On-Thames Hotel which is nestled right on the banks of the River Thames and has a 4.5 ★ disabled access review. One reviewer told us, "the rooms were huge with low level king-sized beds and lovely bathrooms with roll-in showers and overhead and handheld showers". There's also an "accessible pathway along the River Thames" if you're feeling in need of some fresh air!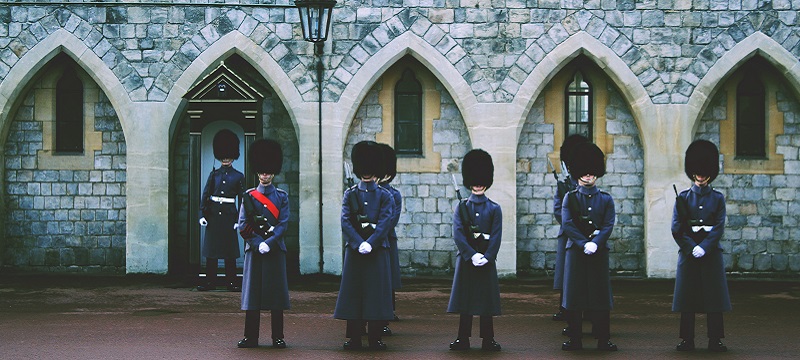 Watch the changing of the guards
Windsor Castle is a major tourist attraction in the town and has good disabled access reviews on Euan's Guide. One reviewer said, "most of the lifts are in parts of the building not open for public access, but staff were more than happy to take me through and it meant seeing parts of the castle most people don't get to see!". Another recent reviewer said "Considering the age and historical nature of this building, I was totally surprised how much has been done to make it accessible." It is best to avoid busy days and times if you can, that way you'll face less waiting times to access areas of the castle where you need to be escorted by castle staff. The castle is a must-see if you're interested in British monarchy.
Enjoy a good meal
For a daytime bite to eat, Dorney Court Kitchen Garden is a bright and airy café with step-free access and an accessible toilet for guests, they stated: "Fairly accessible and clean.". You can expect a seasonal menu and fresh produce straight from the garden outside!
If you're after a traditional pub meal, The Palmer Arms has a 4.5★ review on Euan's Guide. One reviewer said there was, "good access from the level car park round the side of the building through the front door then through the bar to any number of tables that accommodate a manual wheelchair".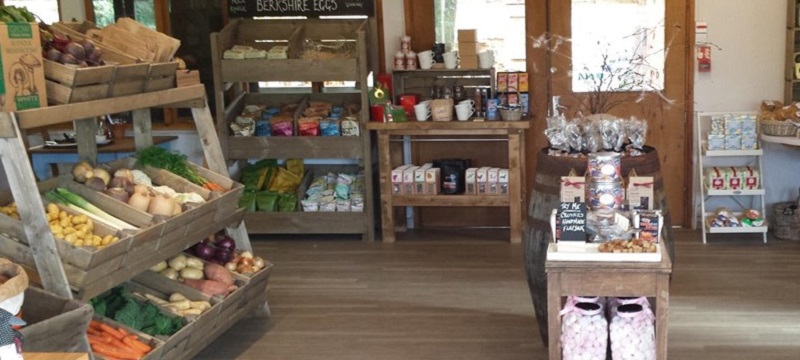 Another charming traditional pub to try out is The Four Horseshoes, which has an welcoming old style pub atmosphere to it. There is a disabled toilet and although the wheelchair access could be better one reviewer has stated that " As we came up the path we were spotted and the door was opened by staff. stools were moved for us. Drinks were brought over to our table. Similarly, when we left the door was opened. Really helpful." The food has been called "divine" here, so it is worth checking out.
For those with a sweet tooth, Creams Cafe in Windsor is "an easily accessible ice-cream parlour specialising in ice-cream, waffles and crepes" described as "a must visit place for any ice-cream lover!".
Go water-skiing in Wraysbury
If you feel like taking a break from sightseeing, The British Disabled Waterski and Wakeboard Association in The Tony Edge National Centre has a 5★ review for being "immense fun"! The activities take place on Heron Lake which is less than 20 minutes in the car from Windsor and the centre has its own car park.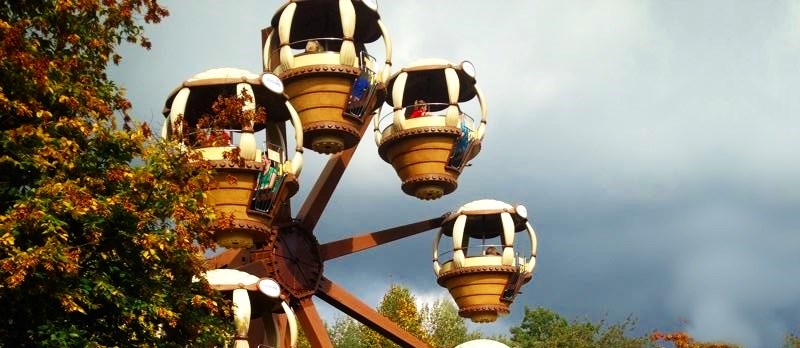 A trip to Legoland
Windsor is home to the largest Legoland in the world. One reviewer said: "wheelchair access getting around the whole place is good" but overall the resort doesn't have great reviews with many people commenting on confussing information and systems. Only a limited number of rides are accessible for wheelchair users.
Have you been to Windsor?
If you've visited Windsor we'd love to hear about your experiences. Leave a review today!
Last updated - August 2020