Bristol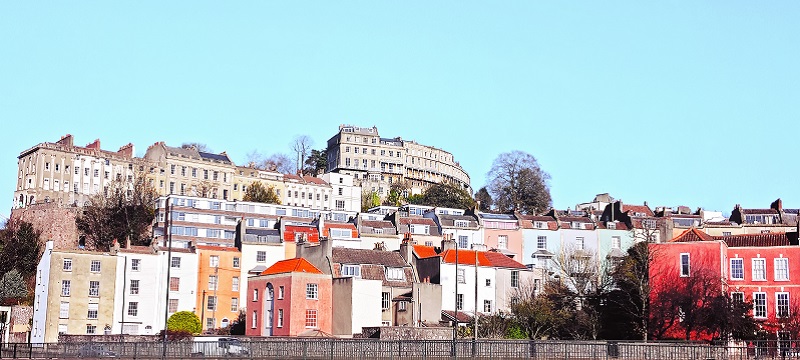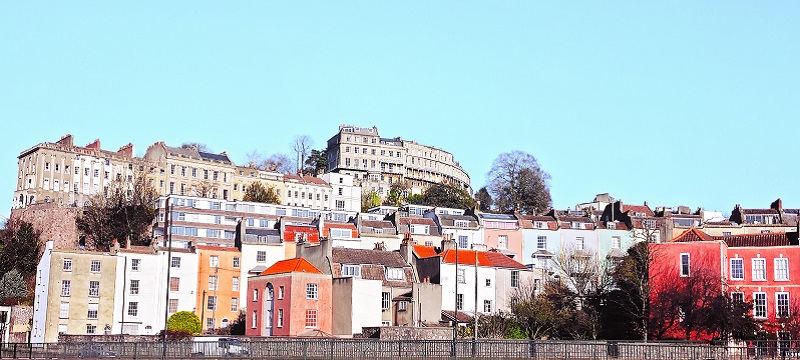 Once a great inland port and departure town for voyages to the New World, Bristol is today a cutting-edge science centre, historical destination and vibrant student city. Recognisable by its landmark Clifton Suspension Bridge, Bristol is also known for its offbeat indie music and arts scene that has delivered famous names such as Massive Attack, the studio behind Wallace and Gromit, and the elusive Banksy. The city is no stranger to hot air balloons either, as each August it hosts the Bristol International Balloon Fiesta, one of the largest festivals of its kind in Europe.
Where to stay with disabled access
Get comfortable and drop off your belongings at Ibis Bristol Centre which has a 5-star review on Euan's Guide. One guest told us that it was a "lovely hotel with good sized rooms."
In the city centre, the Premier Inn has also been rated 5-star by a guest who wrote: "Excellent, step free from street level. Automatic doors at the entrance. Lifts to all floors. I had pre-booked an accessible room with a walk in shower. I had a very spacious room on the 1st floor."
Cross over the Avon Gorge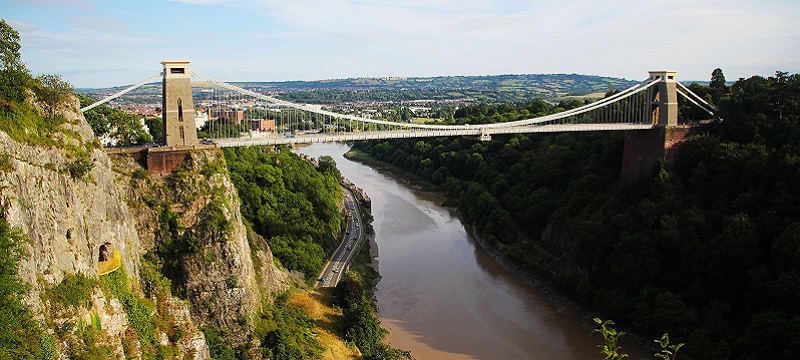 Don't miss the impressive Clifton Suspension Bridge, once the longest and highest bridges of its kind. Positioned at a height of 76 metres, a walk across this bridge offers picturesque views of the leafy green gorge and is a must-visit location for sightseers. The bridge is free to walk across, but there is a small toll for car drivers to pass over the gorge. The visitor centre offers guided tours of the attraction and is yet to be reviewed.
Food and drink in Bristol
Ciao on Denmark Street is an Italian restaurant rated 5 stars by one diner who wrote: "great food – lovely wine and accessible for wheelchair users." Alternatively, if you'd like to try some fine dining, Michelin star restaurant Wilks has a 4-star review with one reviewer telling us that the tables were at a good height for wheelchair users and that the staff were particularly attentive. For a coffee or a snack Small Street Espresso and Hart's Bakery are both listed on Euan's Guide and awaiting reviews.
Get scientific
Just a short distance from the harbour and Hotel Ibis, At-Bristol is a science centre with the UK's first 3D planetarium installed in 2015. The centre was awarded 5 stars on Euan's Guide for "easy access into the building through automatic doors and lifts available to all floors." The planetarium has designated spaces for wheelchair users which can be reserved with advance notice.
Arts in Bristol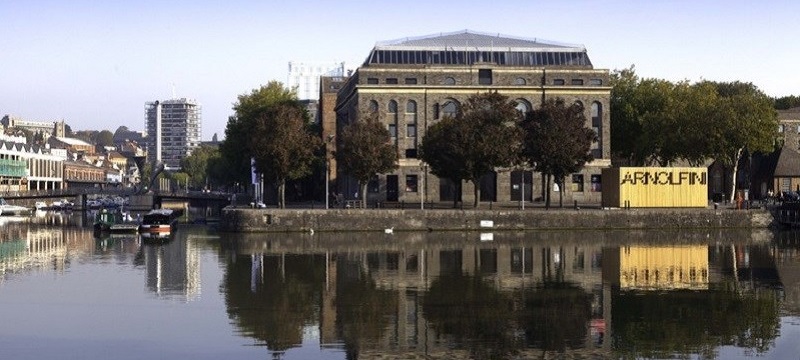 Bristol has a thriving arts scene and no shortage of theatres and cinemas throughout the city. Leading the movement in digital technology and film is the Watershed, a café, bar and cinema with a 4-star review that says it's "a great location used by many disabled people." The Tobacco Factory is another arts venue containing several creative businesses, animation and performing arts schools and a theatre. The venue is wheelchair accessible and has a 4-star review.
Visit the Bristol Old Vic to experience the longest continuously-running theatre in the UK which has recently been redeveloped with improved modern amenities. This venue is listed on Euan's Guide and can provide accessible formats for hearing or visually impaired guests. Bristol's Hippodrome is another grand-stand venue that boasts international opera, ballet and music concerts. The venue is listed on Euan's Guide saying: "we also offer close view seating in the front stalls for patrons who are visually impaired or who lip-read."
Also listing its disabled access information on Euan's Guide is Arnolfini, 'one of Europe's leading centres for the contemporary arts.' The venue says "all levels can be accessed using a central lift which has a doorway measuring 90cm."
Bristol's music scene
Check out Bristol's largest music venue, Colston Hall, which hosts major concerts and stand-up comedy all year round. A Disabled Access Day visitor worte a review saying:
"Very good access to all parts of the venue. I visited here on Disabled Access Day and was impressed with their attention to detail when it came to consideration of disabled patrons."
For a more intimate and independent live music experience, head to The Tunnels beneath the railway arches. It's been rated 4 stars for access and you can park right outside this venue for free after 6pm. Indie music lovers should also visit The Fleece, a legendary Bristol music venue that has hosted the likes of Radiohead, Queens of the Stone Age and the White Stripes. The Fleece has a 3.5 star review on Euan's Guide as a "ground floor music venue with an accessible loo."
Have you been to Bristol?
We would love to hear more of your reviews about this city! If you've visited Bristol, please send us your reviews and pictures. Here are some ideas of places to review:
Read our guide to reviewing, or go ahead and submit a review here.
Last Updated – February 2018