Derbyshire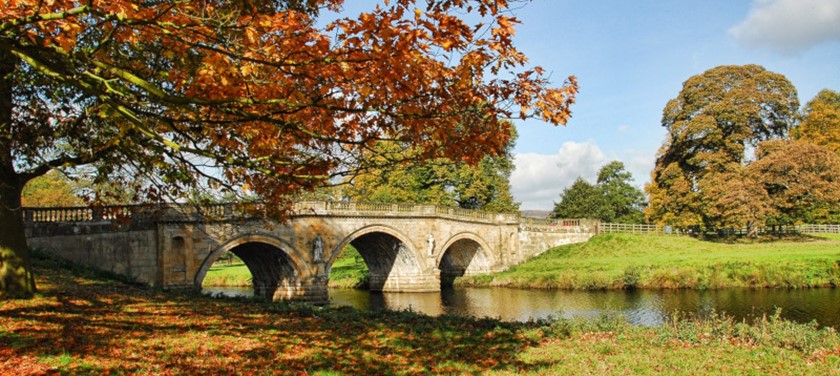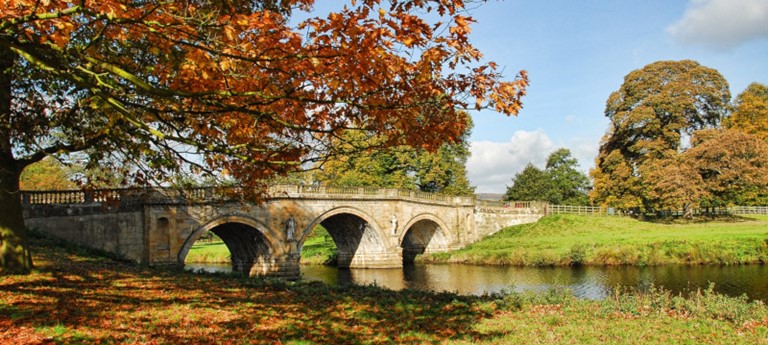 From the Pennines to the Peak District, Derbyshire's natural beauty has been prized by generations. Once a royal hunting ground in the days of William the Conqueror, the Peak District has continued to attract visitors from all over the world who come to enjoy the spectacular views, clean air and rich variety of flora and fauna.
Don't forget to check Accessible Derbyshire for the latest information on accessible transport, accommodation and things to do across the county!
Places to stay in Derbyshire
If you're looking for a place to stay, why not enjoy some peace and quiet away from home in one of these accessible cottages? Hoe Grange Holidays in Brassington have four fully adapted luxury log cabins which meet NAS mobility levels 1, 2 and 3. Hoe Grange also offer a range of aids such as profile beds and rise and recline chairs at no extra cost. Visitors can also hire their off-road mobility wheelchair which offers visitors the chance to enjoy more of the countryside. Reviewers have consistently given the cabins a 5-star rating.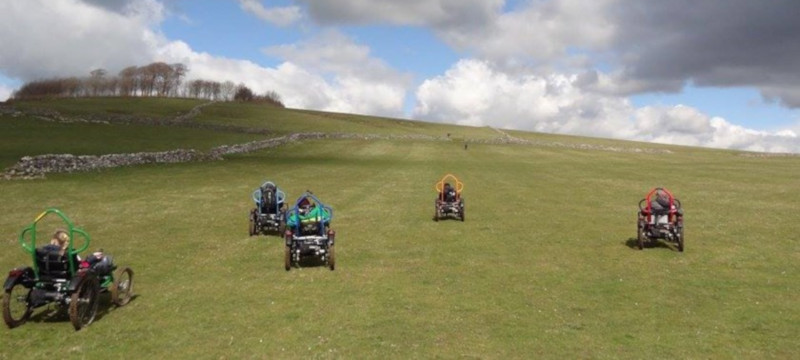 One reviewer had this to say: "This was our first successful stay away since my stroke, so we were nervous. But there was no need as Daisybank cabin is so well equipped for a wheelchair user.". Another reviewer said "It's one of the few places we've found where the wheelchair user doesn't have to compromise. The High Peak Trail is nearby which is wheelchair accessible as are many of the former railway track trails in the area.".
Hope Cross Cottage is another top-rated accessible place to stay. Averaging 5 stars from more than a dozen reviews, reviewers loved the comfortable rooms, modern facilities and the cottage's farmyard setting. The cottage is equipped with triple glazing, underfloor heating as well as accessibility features like wide paved paths around the cottage, a large patio area and sensory raised flowerbeds to keep guests comfortable all year round! A bonus of the farm setting is that guests can see farm animals up close in the fields next to the cottage!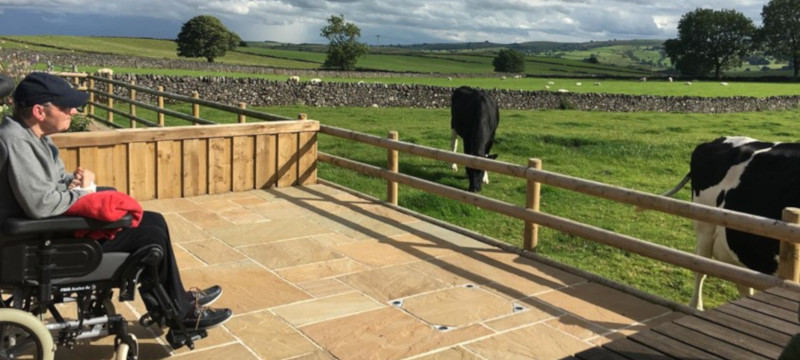 A wheelchair user who visited found that "The level flooring and the wide doors made moving around the property very easy and the easy access to the veranda was a bonus allowing us to sit outside, take in the wonderful views and keep an eye on the activities of the cow in the field!".
Croft Bungalow offers a truly unique accessible experience for smaller groups. The adapted bungalow has wide doorways, a wet room with transit bars and level access. What makes this a unique destination is its sensory garden and wheelchair safari track! With a water feature created by a local artist using local stone and a trail of tactile statues for visitors to follow, the garden has been designed from the ground up with the goal of creating an accessible, relaxing sensory experience.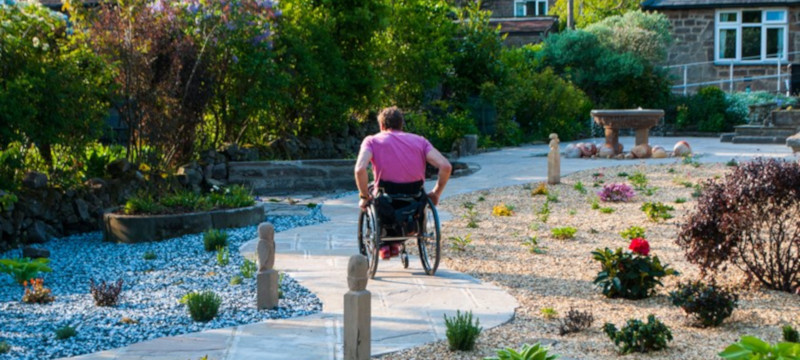 Inside, the bedroom can be transformed into a sensory bedroom by prior arrangement. Fibre-optic lights, bubble tubes, projectors and other lights can be installed. The interior has also been decorated to be visual impairment-friendly.
A guest who uses a power-chair said: "The accessibility for the bungalow was great, it had a big ramp at the back which was great for our big electric wheelchair". The guest had the use of a profile bed and hoist, but also said that "the other beds and sofa bed were really comfortable, and the bungalow was well maintained and clean".
All three cottages are in the Peak District National Park and are very popular. We recommend booking early to avoid disappointment!
Accessible Peak District Pubs and Restaurants
The Anglers Rest is a community-owned pub in Bamford. Nestled in the heart of the Lake District National Park, the pub has earned a 5-star rating on Euan's Guide for its great pub lunches and kind, attentive staff. There is also a craft shop, post office and café in the same building if you feel like buying souvenirs and sending postcards home. The CAMRA award-winning pub stocks a range of local ales and craft beers as well as a range of spirits and lagers, including gluten-free options. The building has three levels. The Anglers Rest has level access through the car park entrance.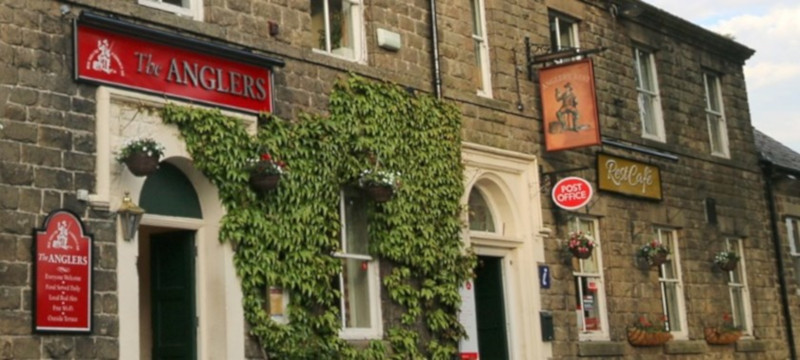 Hassop Station is a café and restaurant housed in what used to be Hassop Railway Station on the Manchester-Buxton Line. The former railway line is now the Monsal Trail, a paved cycle trail through the Peak District Countryside. Reviewers on Euan's Guide have given Hassop Station a 4-star rating, saying that it has a "Lovely gift shop, great food (huge portions) and easy access throughout". Another visitor also complimented the staff who were "more than welcoming and will help with every need".
Go outdoors in the Peak District!
No visit to a National Park would be complete without an opportunity to take in the scenery and enjoy some fresh air. We've picked some attractions loved by reviewers for this guide!
The Monsal Trail stretches across the Peak District along the former Manchester-Buxton railway link. Most of the trail is paved, and there are accessible entrances to the trail at Hassop and Bakewell, as well as an entrance at Millers Dale offering wheelchair access to the trail as it enters the Cheetor Rail Tunnels. Reviewers visited the trail joining at Hassop Station, saying that the line offers a place to "push a wheelchair for a breath of fresh air before lunch and that the trail "boasts excellent views".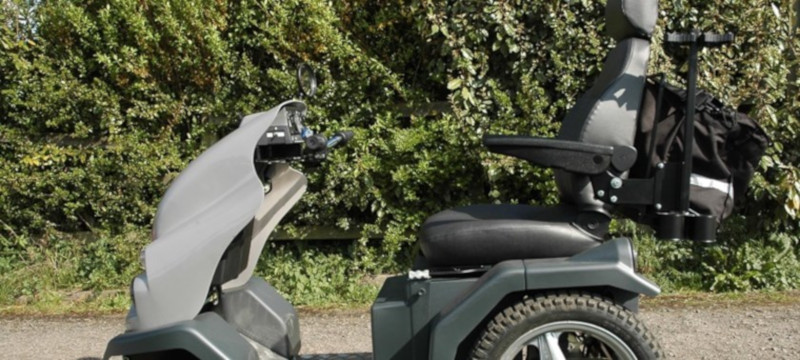 Shipley Country Park is a 700-acre mining area turned into a public park. The vast park has numerous paths and has off-road tramper power-chairs available for hire. The park is partially covered by a Site of Special Scientific Interest (SSSI) which has rare varieties of orchids, yellow ants and a wide range of birds. A power-chair user who visited said that their visit was "A great day out for the whole family", adding "If you are a wildlife lover or a lover of open spaces I would definitely recommend this for you".
History and Culture in Derbyshire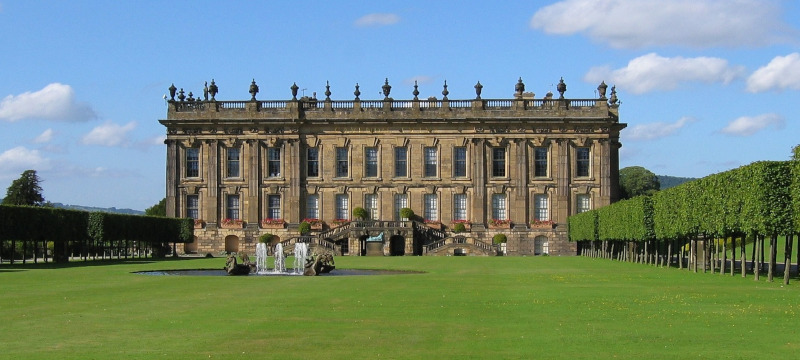 Chatsworth House, now famous as the site where Pride and Prejudice (1995) was filmed, is an 18th century stately home with disabled access near Bakewell. Home to the Duke and Duchess of Devonshire, the house and gardens are open to the public and wheelchair users can enjoy the gardens either alone or with other visitors on the Trailer Tour. Visitors who can transfer from their wheelchair can transfer to a horse-drawn buggy for a similar tour of the grounds.
Inside, the house has original 18th and 19th century interiors and a large collection of artwork and sculptures. The visitor route has been designed to be suitable for wheelchairs, although electric scooters cannot be used inside of the house. Reviewers have given the house and gardens a 4-star rating, with several visitors saying that they enjoyed the gardens which were "paradise for those with autism or learning difficulties because there is so much peace and space within the gardens".
Have you been to Derbyshire? Help us add to this guide by writing a review! >>
Last updated: October 2018