Weymouth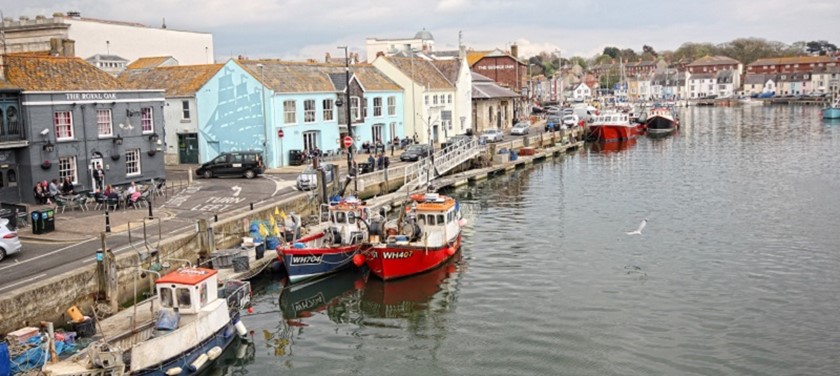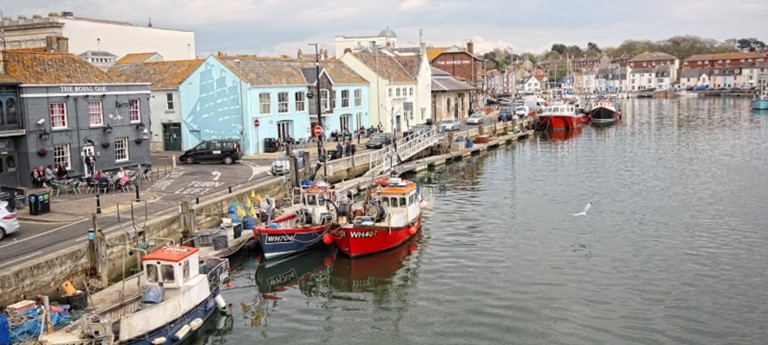 Traditional seaside beach kiosks, fishing boats and harbour shops line Dorset's coast at this Georgian tourist resort. Weymouth has come alive every summer since 1789 when King George III first plunged into the waves for a leisurely swim. Up grew an elegant beach resort which is today made lively by holidaying families exploring the harbour, museums, and attractions that Weymouth has to offer. The giant harbour was also the sailing venue for the 2012 Olympic and Paralympic Games! 
Hire your own cottage
Photo: Dream Cottages. 
While many traditional beach resort hotels line the waterfront, there are also plenty of cosy cottages dotted around Dorset that are perfect for a relaxing getaway. Tidmoor Cottages are in a great location for those who enjoy coastal walks. There are two cottages to choose from, The Stables or The Barn, and both are listed as being wheelchair accessible. One reviewer who stayed in The Barn loved the accommodation saying:
"After struggling to find somewhere suitable to accommodate our disabled son, we finally found this little gem in Weymouth. An open plan living quarters with a walk in shower room made our lives much easier."
Dream Cottages have hundreds of properties around Dorset including many single-storey thatched cottages that have been designed with mobility impaired guests in mind. They're listed on Euan's Guide saying:
"We can arrange for you to speak with a member of staff who knows the property well and who can advise you on such things as disabled access and downstairs bathroom or wet room facilities, before you commit to booking a cottage."
Around fifteen minutes from Weymouth there are even more cottages to explore. Bookham Court holiday cottages in Dorchester list ground floor bedrooms and a wet room for guests. Mimosa Cottage is another holiday home in Dorchester, located on Tamarisk Farm. The cottage has impressive sea views across Chesil Beach and is all on one level. The kitchen includes an adjustable sink and hob, and both bathrooms have raised toilets.
For a traditional caravan holiday with entertainment, amusements and a pool with hoist, you could try Waterside Holiday Park & Spa in Bowleaze Coveway. One powerchair user enjoys staying in the wheelchair accessible caravans and said there are "several accessible loos unisex with radar access" around the complex.
Spend a day at the beach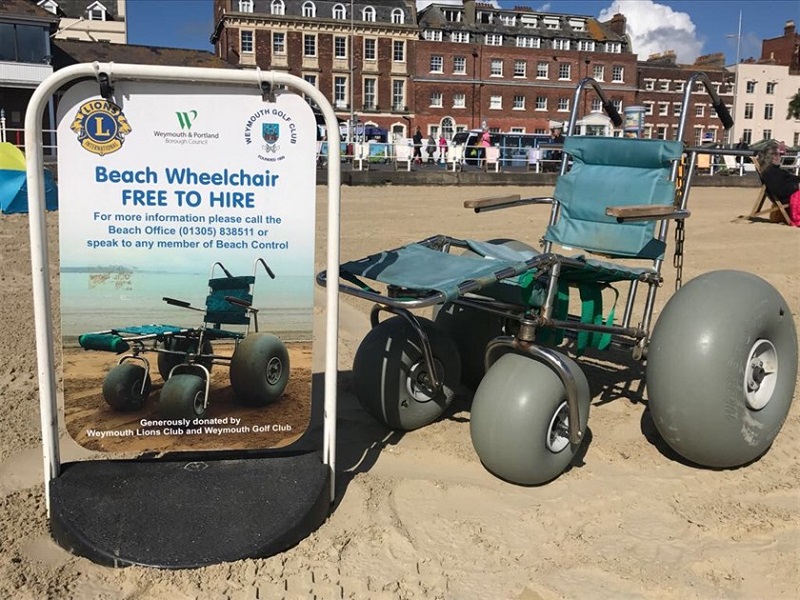 Photo: A beach wheelchair at Weymouth Beach.
Have you really been to Weymouth if you haven't visited the beach? One visitor reviewed Weymouth Beach saying, "You can hire (for free) a beach wheelchair, just call up beach control or ask a beach control person (they often walk along the prom) and if they're available you can hire one. You will need proof of id, so take a driver's license or similar which they keep hold of until you return the wheelchair". 
Explore history at The Tank Museum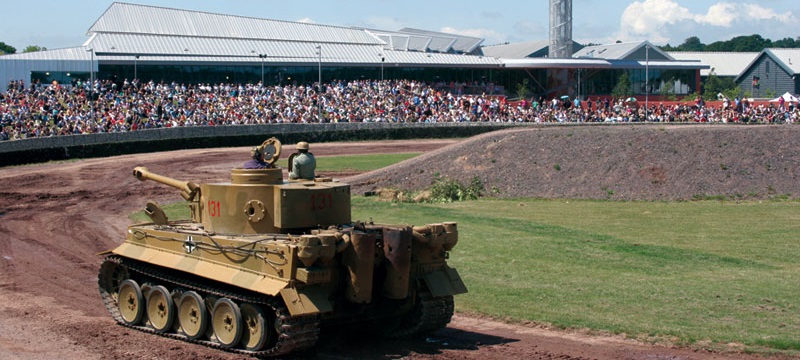 Photo: The Tank Museum.

The Tank Museum is home to "the world's best collection of tanks and explosive live displays'" and is a popular Weymouth tourist attraction. The museum doesn't just share stories of the past however; you will also be able to experience 'Battlegroup Afghanistan' which transports visitors to the modern front line. One reviewer gave this museum 4.5 star saying they had an "awesome day out with tanks" and that the museum is "easy to get around and has disabled facilities".
Have you been to Weymouth?
We'd love to read more about accessible things to do and see in Weymouth! Send us your disabled access reviews >>
Last Updated – August 2018