Brighton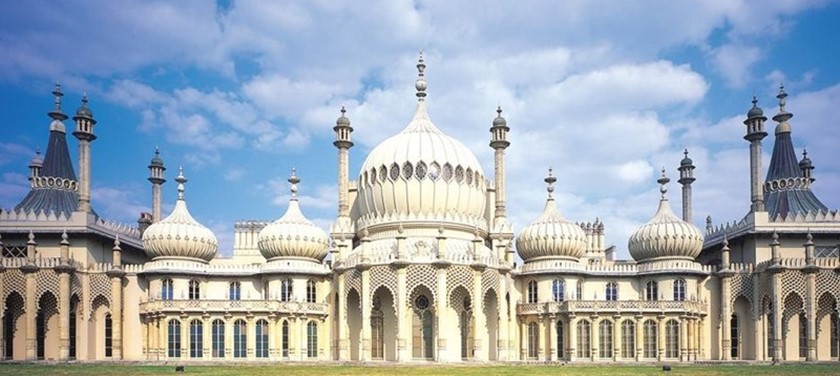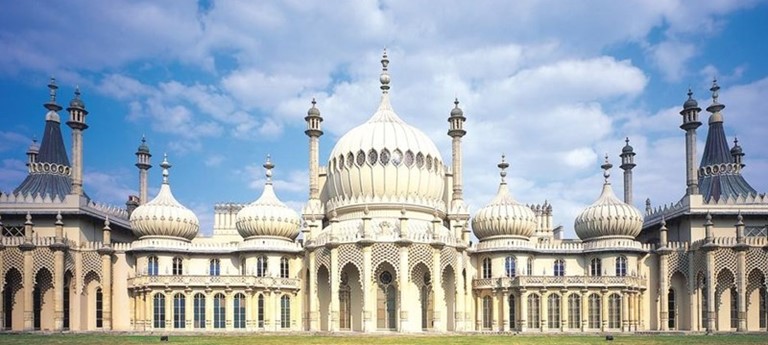 Planning to visit Brighton for a trip or holiday? We know it can be tricky to find good disabled holidays and accessible travel options. That's why we here at Euan's Guide have dedicated Location Pages to help you find accessible hotels and venues that come recommended by disabled people, so browse our guide to Brighton and read disabled access reviews before your visit. Consider leaving your own reviews after your visit to help others with their accessible travel and holidays!
Described by many as the hippest place in the UK, Brighton is the seaside city full of quirky shops, bohemian vibes and great restaurants. Once you've marvelled at the landmarks, notably the Royal Pavilion – an exuberant party palace – and taken a few snapshots by Brighton Pier; go take in the sights and sounds of the city by exploring some of these great accessible holiday venues.
Places to stay with good access
Just as any good seaside resort should have, Brighton has lots of accessible places to stay! Many of the hotels are within a stone's throw of Brighton's most famous attractions, including the Brighton Pier itself. Mercure Brighton Seafront Hotel has been rated 5★ by one reviewer who said that staff were excellent and "Access is gained around the side of the Hotel at the rear, in Reception are 2 wheelchair lifts for the few steps up in this Victorian Building, Plus lifts throughout to most floors. The Staff went above and beyond to give us a bedroom to use for the day for toileting purposes as we were not staying, just visiting".
Another beachside hotel to try is The Brighton Hotel, an old Victorian Building on Kings Road. This hotel has been rated 4★ by one reviewer who told us there was, "a portable ramp on request to enter the hotel".
If you want to stay in a hotel that has been popular with celebrity guests, head to the Old Ship Hotel, a historic Georgian establishment with an alfresco terrace on the promenade. Prince Regent, the royal behind the famous Pavilion, had his birthday party here in 1819! This hotel will place water bowls, beds and treats for assistance dogs in bedrooms if required; and they also list large print and easy read formats of their printed material. If you have visited consider leaving a disabled access review today!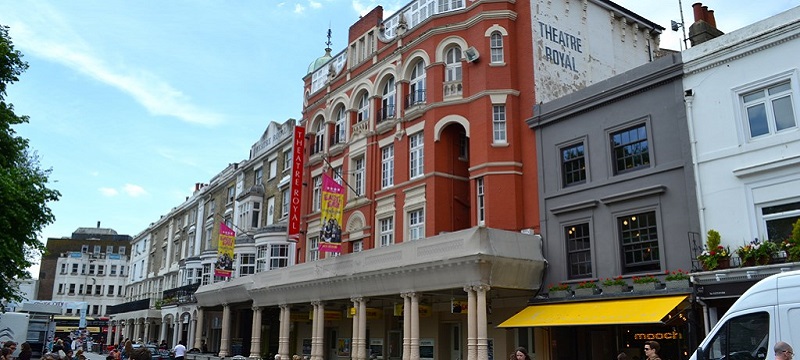 Another elegant hotel on the seafront is the Hilton Brighton Metropole. Here you can enjoy Sunday jazz lunches and contemporary dining. One reviewer gave this hotel 4.5★ saying, "this is a grand hotel from a time gone by" and that it is "very pleasant with easy wheelchair access".
If you're holidaying on a budget, the Jurys Inn Brighton Waterfront is a good option. There are two branches of Jury's Inn in Brighton, one is by the amazing beachfront. A visitor commented and said: "There was a short staircase handrails on both sides or lift to the reception. On the reception level there was a rear door, with step free access by a ramp, which lead out into the shopping area/ town centre." They also have a great bar and café onsite, so you can enjoy the beachfront with some delicious food.
Getting around by bus
Brighton is served by Brighton & Hove Buses which is a fleet of easy to access and eco-friendly buses that are part of the Helping Hand scheme. This scheme helps bus drivers to help passengers who require disabled access. The buses will also arrange visits for passengers who want to test out accessibility before boarding and using the buses around the city. They are listed on Euan's Guide saying, "'in the event that we cannot accommodate a user of an approved wheelchair, we will call a complimentary taxi"'. We're really impressed with Brighton & Hove Buses, they care a lot about their accessibility and are always on the look out for ways to improve – which is what we like to see!
Things to do around Brighton
A trip to Brighton would not be complete without a visit to the Royal Pavilion! The extravagant palace is 'remarkable for its exotic Indian-inspired architecture contrasted with lavish oriental interiors'. The Pavilion is listed on Euan's Guide saying that BSL interpreted tours can be booked for the attraction.
Inside the Royal Pavilion garden is Brighton Museum and Art Gallery, telling stories about Brighton and the rest of the world. The museum is listed saying, 'all areas of the museum are accessible for wheelchair users and for people with limited mobility'; and that 'tactile tours can be booked for groups of visually impaired visitors, and sign language interpreted group tours are available for the hard of hearing'.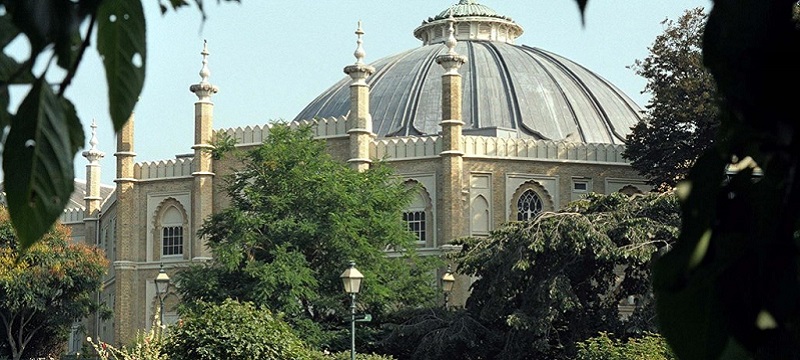 To get a birds-eye view of the city, you can scale the British Airways i360 in a glass pod. One visitor said it was: "very spacious taking two wheelchairs on each ride, with plenty of room to move around, particularly when quiet." Another recent visitor commented: "There is step free access at this attraction. There is a security section where they search bags etc. This area was quiet when we visited but you may have to wait in a queue if it is busier. You then move through to a holding area while you wait for the structure to return to ground level. There are informative boards here as well as activities to keep children entertained, a few seats, a short film and a bar area." How thrilling!
If you're into sport, the American Express Community Stadium which is home to Brighton and Hove Albion Football Club has been rated 5★ on Euan's Guide. One football fan said it was a: "fantastic stadium with outstanding accessibility." And another said "The AMEX is how a football stadium should be. Amazing facilities for people visiting with disabilities. I don't think I've been to a stadium that's any better."
If you like the arts check out Brighton Dome and the Brighton Festival! The south coast's premier multi-arts venue at the cultural heart of one of England's most creative cities. Each year, they present and produce over 600 events spanning music, theatre, dance, comedy, literature, spoken word, visual arts, film, digital and more. In addition to the year-round programme, every May they produce England's leading and most-progressive mixed-arts celebration, the internationally-acclaimed Brighton Festival. Visitors have commented saying "We've been to the Brighton Dome a few times - to see comedy, and music. The last time we went to see 'The Divine Comedy' who were brilliant." And "The level access entrance has beautiful old wall tiles, and the whole place has a slightly faded elegance about it."
Accessible cafes and restaurants
Brighton has plenty of good bars, restaurants and cafes to explore! For a daytime treat, head to The Grand where you can indulge in a seafood afternoon tea. One reviewer gave The Grand 5★ saying it has: "excellent choice of access, there is a lift at the front of the hotel operated by the staff, or access through the car park into the hotel. Help was readily available".
Al Duomo Italian Restaurant can be found in the centre of Brighton and is in a good location for dining out before a show. They are listed on Euan's Guide saying, 'both entrances to the restaurant are easily accessible from the street on a wide pedestrianised walkway'. Why not visit Pavilion Gardens Café, an open-air cafe with large flat patio. They have listed on the Euan's Guide website as having level access throughout 'their very large open air patio'. And are close by male and female disabled toilets for easy access.
Where to go in the evening
Catch a show at the Brighton Centre, a positively rated auditorium with accessible viewing platforms and box offices with low level counters and hearing loops. One reviewer gave this venue 4.5 stars who said that "on entering the centre the facilities were excellent". Alternatively, the Theatre Royal which is a grade II listed building is one of the oldest working theatres in the country. It runs various accessible performances including Captioned, Relaxed, Audio Described and Signed shows.
If you'd rather see a film, The Duke of York's Picturehouse is 'the UK's oldest operating cinema' and has subtitled screenings on Thursday afternoons. They are also listed saying, 'we have a ramp into the venue itself and then a ramp all the way through to the auditorium. We have four disabled seats available which can be taken out of the screen'. A reviewer has commented saying "Pretty accessible building and helpful, friendly staff" and "The cinema does showings that are autism-friendly as well as films with subtitles or audio description."
Have you been to Brighton?
Tell us about disabled access at venues around Brighton! We're keen to hear more about hotels, bars and restaurants around the city, so please send us your reviews! Write a review >>
Last Updated – August 2020