Salford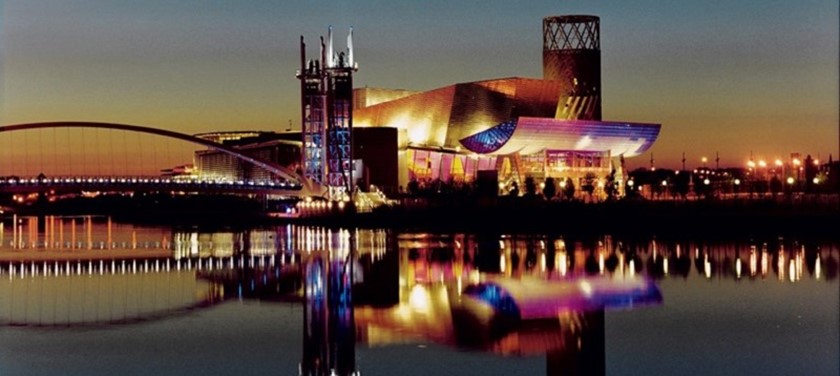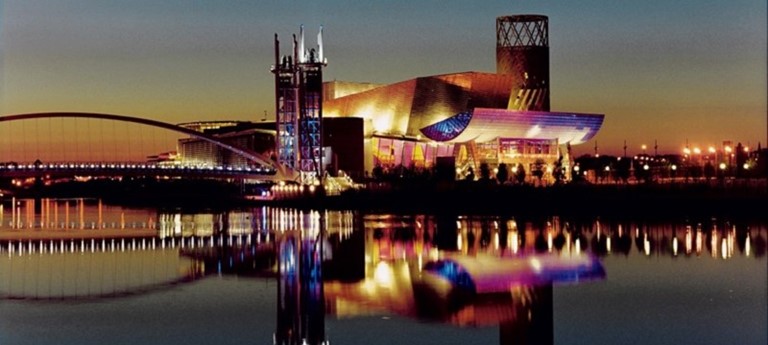 Made up of five districts and neighbour to Manchester, The City of Salford is an everchanging urban environment with a waterfront, green spaces, canals, bridges and impressive architecture. The city is where you'll find the UK's only orange canal, a lingering relict of an industrial past; and it's also home to the The Quays, Greater Manchester's popular waterfront.
Where to Stay
The Lowery Hotel is listed on Euan's Guide as having wet room shower facility and an accessible toilet this hotel is waiting for its first review if you have visited this hotel in the past or are planning a visit in the near future then why not add your review to the Euan's Guide. Write a review
Slightly further away in the City of Manchester are the YHA Manchester YHA Manchester This hotel is waiting for its first review and the Hotel Football which has already received a very positive 4 star review.
Traveling around Salford 
There are a range of options available in terms of accessible transport. If you live locally to Salford and you may be able to access local community transport services. These include Local Link shared minibuses or Ring a ride door to door transport.
Alternatively, if you live locally to Salford and are unable to use public transport you could apply for travel vouchers which would contribute to the cost of taxi journeys. Travel Vouchers for disabled people.
If you are visiting the area the area then you will receive discounted rail travel using your Disabled Person's railcard. MetroLink have also produced an Accessibility Guide for anyone travelling by tram. There is more transport accessibility information available to disabled people on the Salford city council webpages:
Accessible transport in Salford
If you have your own experience of traveling around Salford then please feel free to write a review to share your experiences with others.
 Explore Salford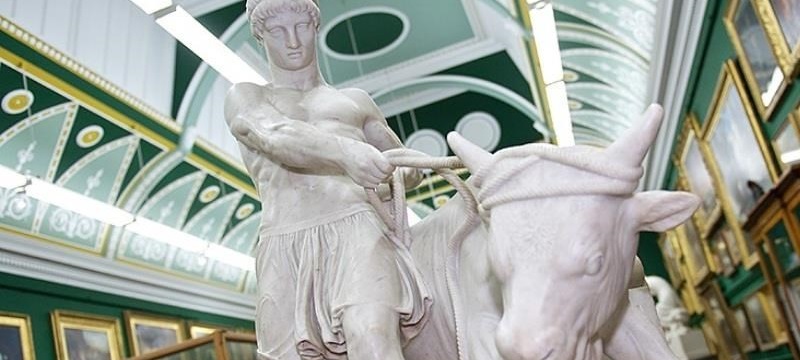 Make your way to Peel Park to visit the Salford Museum and Art Gallery, an attraction with free admission and regularly changing contemporary exhibitions. The museum is listed on Euan's Guide as having a "ramp into the building for wheelchair access and a lift inside the museum to access all floors". There is also a hearing loop in the reception and museum shop for visitors.
History enthusiasts should check out Ordsall Hall, a Grade 1 listed Tudor manor house which is today a heritage site with excellent picnic spots, exhibitions and tours. The Hall is listed on Euan's Guide saying: "the whole Hall apart from one small room right at the top is accessible with lift access to the upper floors. Access to the East Wing for our visitors who use wheelchairs is via a path outside the building as internally there are three steps down and three steps up to enter that part of the building".
One of the most iconic buildings in The Quays is Imperial War Museum North. One visitor loved the museum's easy access and wrote:
"Since using a wheelchair, this is one of the best places I've been to for accessibility. We visited on a Saturday afternoon and there is  plenty of parking with a street level entrance through automatic doors. Staff were very helpful and knowledgeable when we were inside. Every part of the building was fully accessible and there were several disabled toilets."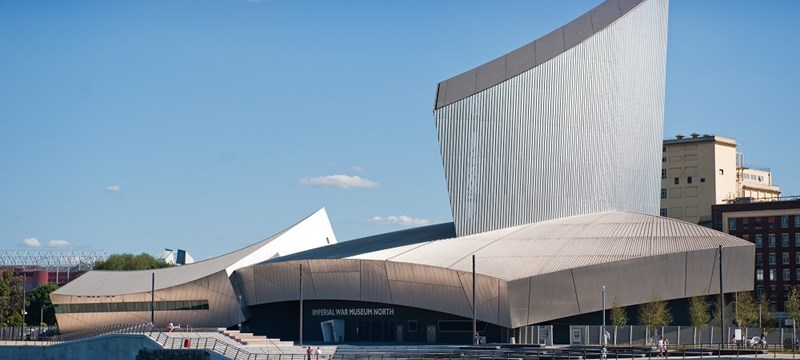 Nearby, The Lowry has two main theatres, a studio, and gallery spaces which display the work of LS Lowry and contemporary exhibitions. Look out for their regular accessible performances including Audio Described, Captioned, Relaxed and BSL Interpreted performances on their Euan's Guide listing. One visitor loved The Lowry and wrote:
"Brilliant, very nice accessible venue with friendly and understanding staff. Fairly new building, so plenty of ramps, lifts and wide doors. Lovely stalls with seats removed, but stools available for carers – we had a great view."
A tour of MediaCityUK is another option in The Quays. Here you'll find creative and digital sectors, bars and restaurants in a modern, fun space. It was highly rated for accessibility on Euan's Guide, and you can watch the video review of MediaCityUK here.
In March 2020 Quayside MediaCityUk had a £26 million redevelopment to include new cinema and leisure facilities as well as the original shopping outlets This makes Quayside MediaCityUk the place to shop for bargains and have fun at the same time in Salford. The shopping centre has prices that are 70% the price of high street store fashion, and one visitor told us:
"I am a full-time wheelchair user and I spent a lovely afternoon looking round this outlet mall on my own. There is underground parking with several accessible bays, lots of lifts, wide aisles and friendly people. Good range of shops and restaurants, cinema, toilets and a short walk to the Lowry Theatre."
Sports in Salford
AJ Bell Stadium is home to both the Sale Sharks Rugby Union Club and Salford Red Devils Rugby League Club, but with a capacity of 11,400 this stadium is also used for international events. The stadium is listed on Euans Guide as having accessible seating and toilets. When lockdown restrictions do lift the AJ Bell Stadium has detailed measures listed on their website of they are keeping visitors safe in the face of COVID-19. The venue have also been awarded the 'Good to go' symbol by Visit England sure that the Covid 19 precautions that have been put in place have been approved by Visit England as a safe standard to protect visitors.

You could always give watersports a go too! The Helly Hansen Watersports Centre is a place where you can try dinghy sailing, windsurfing, power boating and more. The centre is listed on Euan's Guide saying: "all of the instructor staff are friendly and keen to help where possible. They have also all undertaken specific disability awareness training to help participants get in and out of equipment, and are train in the various hoists and equipment that the centre has." As of March 2021, the centre have an online booking form to take bookings. Due to the furlough scheme and the current restrictions on lockdown that are in place staff and facilities are limited. The centre is keen to work with people to either rearrange or adapt their current bookings to abide by current government guidelines on social distancing and other restrictions that are in place.
Have you been to Salford?
We'd love to hear about your favourite accessible places to stay, visit and explore! Please write a review on Euan's Guide for any hotels, restaurants, attractions or indeed anywhere else that you have visited in Salford.
Last updated – March 2021