Liverpool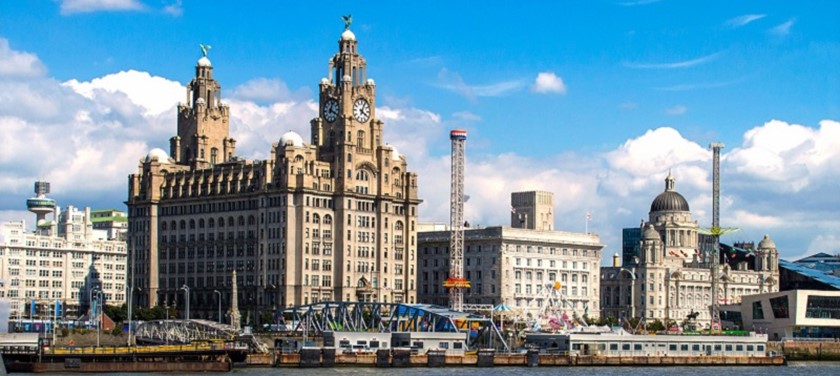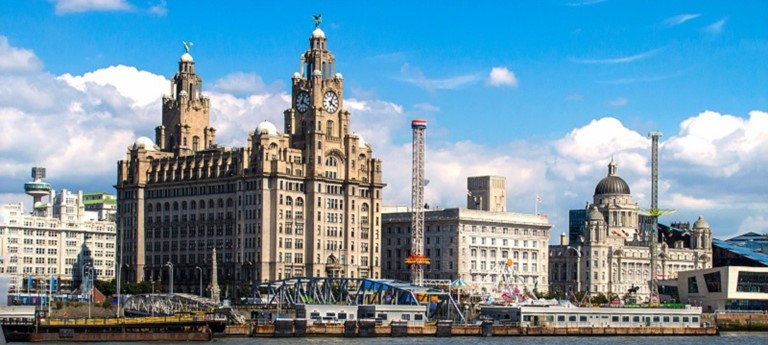 The city that brought the world The Beatles, Liverpool is a lively destination crammed with museums and galleries and home to passionate football-lovers and witty Liverpudlians alike. Be sure to get some photos beside the UNESCO World Heritage waterfront, and take a trip to the city's very own Tate Gallery if you're visiting this dynamic, cultural city.
Accessible places to stay
Stop by The Royal Hotel on Marine Terrace for an accessible stay in Liverpool. The hotel has been rated 4★ by one reviewer who told us there is "a disabled room on the ground floor with parking right outside for an overnight stay".
Staybridge Suites close to the city centre s an all-suite hotel that has been rated 5★ on Euan's Guide! One reviewer wrote: "we booked this hotel as its right opposite the Liverpool Echo arena. My husband can only walk 500 metres and this hotel was easily accessible for him."  
Titanic Hotel is another hotel that has been recommend, as it is located within a UNESCO World Heritage Site and one of the city's most iconic areas, Stanley Dock. A recent reviewer stated that "With two manual wheelchairs there was no problem navigating the hotel, bar, restaurant, rooms or outside terrace. The lift was also spacious. No steps to get into the hotel."
Liverpool North Hotel is a Premier Inn hotel that is in an excellent location if you're going to a match at Goodison Park! One visitor told us: "other than the long walk to my room, I cannot really fault the Premier Inn Liverpool North, of which the friendliness and helpfulness of the staff I met staff was the highlight."
If you would rather stay in private accommodation, Herons Well Holiday Cottage close to Liverpool is a converted barn and lists accessible overnight accommodation and parking on Euan's Guide.
Support a local team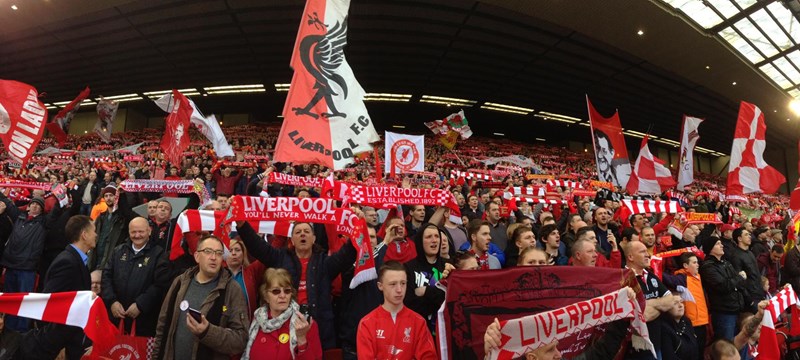 Liverpool is home to two Premier League Football clubs, Liverpool and Everton. Both football clubs have a 5★ disabled access reviews on Euan's Guide! One reviewer said that "the access to the stadium for wheelchair users is first class" at Liverpool Football Club and that "the Stewards made the experience so easy". At Everton Football Club they had "great seats for anyone struggling to walk distances".
If you've been to a game and fancy a refreshment afterwards, Winslow Hotel is the Everton supporters' pub and has a 4★ review. The pub features an accessible toilet and a portable ramp is available for access to the building.
Be a 'Day Tripper'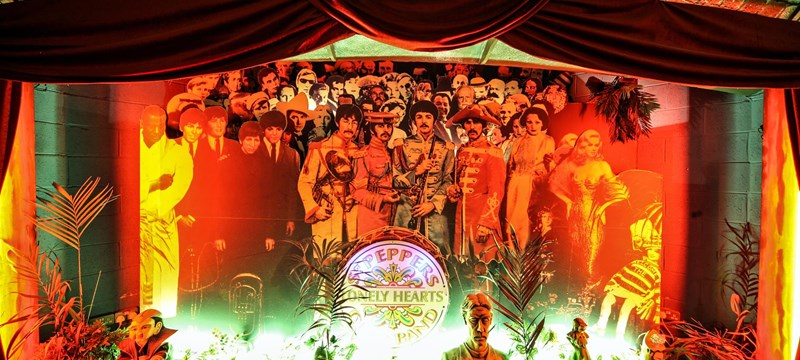 Head to the Cavern Quarter and learn all about the Fab Four nearby at The Beatles Story! Here you can discover how the band members met and go behind the scenes at the Abbey Road Studios. The attraction is listed on Euan's Guide and features an induction loop, large print materials and British Sign Language trained staff members. One person said: "Everything was easy to see and there were areas where you could have a seat". 
While you're in the area, it's worth visiting The Albert Dock which has a 3.5★ review on Euan's Guide. There's lots to do and see, including many shops, live music, art gallery and Ferris wheels. One reviewer said that: "Everywhere is wheelchair accessible, including the Eye. The Eye is worth going on, as you can see a lot of Liverpool."
Wander an art gallery
Liverpool has its own Tate Gallery, and it's the most popular modern art gallery outside of London! The collection is situated inside a former warehouse at Albert Dock, and is bright and spacious. There are Braille, large print and audio guides available for use, and there are wheelchairs available to borrow if required.
Lady Lever Art Gallery houses another art collection in the city. Here you'll be able to view fine and decorative art, including Wedgwood jasperware and Pre-Raphaelite paintings; perfect for art enthusiasts! This gallery offers audio described events and the gallery can be accessed via a ramp.
Explore local museums with good disabled access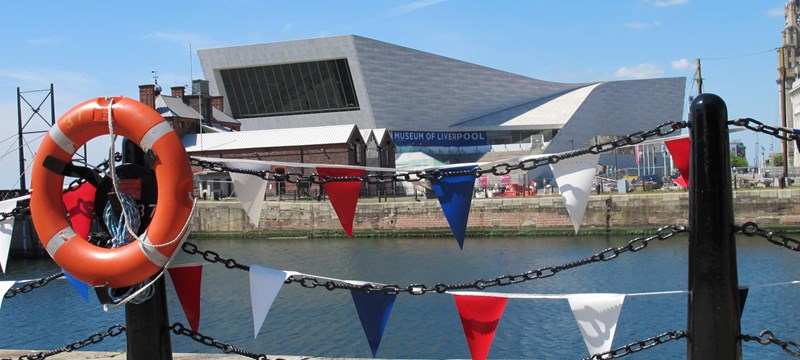 Liverpool has an impressive number of museums, and among these is the World Museum, a step-free access museum filled with fascinating artefacts from all over the world. Merseyside Maritime Museum is another popular museum showcasing items related to seafaring, sea travel and Liverpool's own port. One reviewer said "Fascinating place with no accessibility issues at all, lifts are nice and open feeling, staff are friendly and it's pretty well signposted and laid out". They also mentioned that the museum has a Changing Places toilet. All floors of the museum are accessible for wheelchair users and visitors using hearing aids can be assisted by 'sound sticks' in most areas of the museum.
Those interested in history may also like to visit The International Slavery Museum which has numerous access features throughout. There is a 'raised orientation map in the gallery with Braille', and there are 'videos and interactives throughout that have subtitles and British Sign Language on demand'. This museum is in the same building as The Merseyside Maritime Museum.
If you'd like to learn more about Liverpool generally, the Museum of Liverpool is a large free museum by the water that has been highly rated on Euan's Guide. One visitor praised the accessibility saying:
"I was blown away by the thought that has gone into accessibility at the Museum of Liverpool! Everything from Braille panels on exhibits and BSL interpreted videos, to a Changing Places toilet and even a stair count before you make your way up with winding spiral staircase." Read the review >>
Eat and drink in Liverpool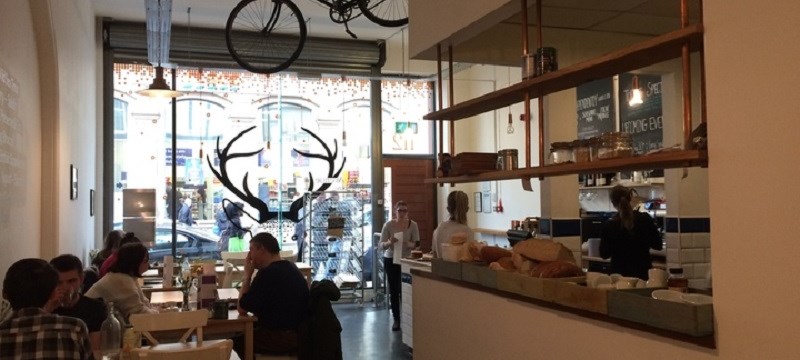 Get a seat overlooking the World Heritage waterfront and enjoy a meal at the Maritime Dining Room inside the Merseyside Maritime Museum. You can treat yourself to an afternoon tea, or if you're visiting at the weekend you could enjoy one of their Sunday roasts! There are accessible toilets on site and wheelchair access to the top floor where the restaurant is located. If you enjoy Indian food, Yukti is another restaurant in Liverpool that has accessible toilets and parking under its listing on Euan's Guide.
If that's not your speed try the Peaky Blinders Bar, a fabulous bar themed around the hit TV show of the same name as the show was partially filmed in Liverpool. The bar features styled décor with large images of the main characters dominating the walls. One visitor said "The bar is well thought out in terms of accessibility. There are several levels to the bar but all have ramps that connect them. At the back there is a main seating area with a larger ramp down to it."
Closer to the centre of town, East Avenue Bakehouse is a bakery and restaurant on Bold Street. One reviewer recommends a slice of the hummingbird cake and wrote:
"A bakehouse and wine shop - the stuff of dreams! Great cake, and fairly good access - although room for improvement. Staff are lovely!" Read the review >>
Go to a comedy club
Liverpool's premier comedy club is where you can go to see live comedy throughout the week! The Hot Water Comedy Club shows acts at their Holiday Inn venue and has a 4★ access review on Euan's Guide with one reviewer saying there were, "large open doors to the main entrance, spacious lifts up to the top floor and plenty of room in the comedy club itself".
Catch a show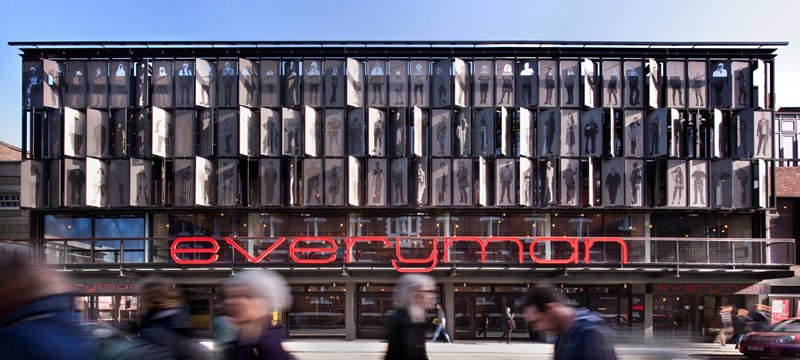 On a mission to 'dazzle and inspire', Everyman Theatre on Hope Street was rated 4.5★ by one reviewer who said: "easy off street access, and plenty of space for the wheelchair. Staff very helpful, they have a couple of accessible toilets and a changing place." 
For those who prefer film to stage, Picturehouse at FACT screens vintage films on Sundays and lesser-known films on Tuesdays, as well as big screen movies! One movie-goer wrote: "most of the films are audio-described and it has induction loops. This cinema is wheel chair accessible. They show autism friendly screenings."
Have you been to Liverpool?
If you know this city or have encountered accessible venues, send us your pictures and disabled access reviews here!
Last updated – June 2020