Sheffield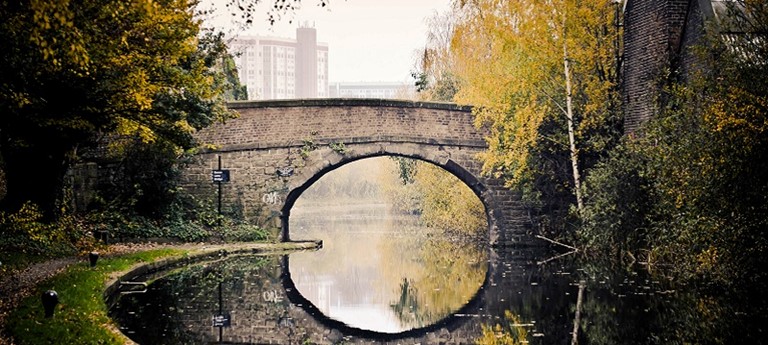 Accessible Sheffield - A guide to accessible places to go in Sheffield with reviews written by and for disabled people.
A city of urban revival, while Sheffield was once England's steel city and Industrial Revolution catalyst, it is today the greenest city in Europe and is part of the Peak District National Park. Steel still underpins much of the city's character however, and is reflected in Sheffield's museum collections, science exhibits and even its theatres. Take a look at our guide for accessible things to see and do in this regenerated city.
Getting here
Sheffield's Railway Station has a 4 star rating on Euan's Guide, the reviewer explains that the entire station can be accessed by wheelchair.
Have you flown into Doncaster Sheffield Airport? If you have, we would love for you to submit a disabled access review on Euan's Guide to hear about your experience.
Where to stay?
Drop off your bags and resist a nap in the Mercure Sheffield St Pauls Hotel and Spa which has a 4.5 star review on Euan's Guide. Situated in the heart of the city, this hotel is fitted with modern accessible features and facilities.
'The hotel is a great environment which appears to be accessible for individuals with a wide range of needs both in public areas and the rooms. A great safety feature of these rooms is the vibrating pillows which are designed to alert guests with auditory impairments in the case of emergency.'
The DoubleTree by Hilton at Sheffield Park has high ratings from one reviewer who stayed in the king deluxe accessible room. They say that the "room was lovely with a huge bathroom which worked great for our needs. […] The location was also great as it wasn't too far from FlyDSA Arena Sheffield and the city centre."
The Copthorne Hotel Sheffield is also listed on Euan's Guide with descriptions of their accessibility and number of accessible rooms. Have you visited this hotel? Let us know by leaving the first disabled access review!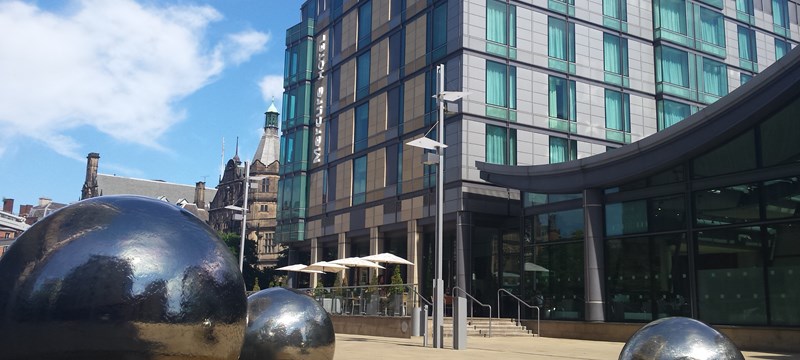 Explore the city
See a bit of Sheffield's renowned green side at Sheffield Winter Garden which has a 4 star review on Euan's Guide for 'excellent disabled access'. Attached to this building is The Millennium Gallery with 5 stars for 'excellent access and facilities inside the gallery', perfect for art lovers.
If you're looking for an accessible trail, one reviewer recommends the Trans Pennine trail which goes from Rother Valley Country Park and Killamarsh. "Depending on where you start, the old railway track is a good surface for wheelchair users and is a good surface and fairly flat."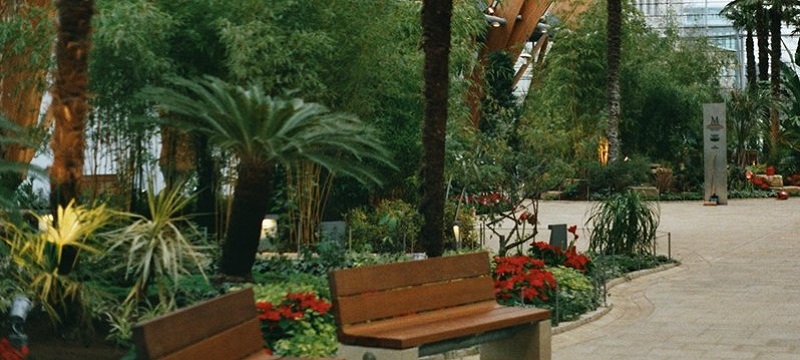 For more plant life, Sheffield Botanical Gardens offers a breath of fresh air on Clarkehouse Road. One visitor loved exploring the gardens, describing them as a "delight for plant and park lovers alike, and with a little adventurous spirit a wheelchair user can explore just about every inch of them." The Tropical Butterfly House is another small wildlife centre which has plenty of activities and animals to keep the whole family happy.
To learn all about Sheffield, head to Weston Park Museum. It's a free museum with plenty of events including BSL Interpreted talks throughout the year. The museum is listed on Euan's Guide saying: "Weston Park is fully wheelchair accessible. All exhibitions and displays are on the ground floor of the building and the upstairs activity rooms are easily accessible via the lift. Wheelchairs are available to borrow on request."
If old age industry is your thing, you might enjoy Kelham Island Museum, located on a man-made island that is over 900 years old! One wheelchair user spoke about a return visit to the museum saying:
"We were able to easily visit all of the exhibits and attractions and there has been dramatic improvement for wheelchair users since our first visit about 4 years ago. I was particularly impressed with the smooth wheelchair walkway which had been created to overcome the cobbled access areas. Toilet facilities were fine and automatic doors were available. A great deal of thought and work has gone into making this museum accessible for all."
The best cutlery around
Sheffield's stainless steel cutlery was once famed worldwide, so don't forget to check your cutlery when you decide to go for a bite to eat! Or perhaps you'll be enjoying your meal too much to bother, especially as Sheffield has plenty of great restaurants to explore.
For classic gastropub food, give The Devonshire Cat or the Bull's Head a try. Both of these pubs have good disabled access reviews and offer a hearty selection of food on their menus. The Phoenix is another snug pub around 400 years old. This former coaching inn has a good access review, but reports say that eerie spirits of travellers and servants past may still linger…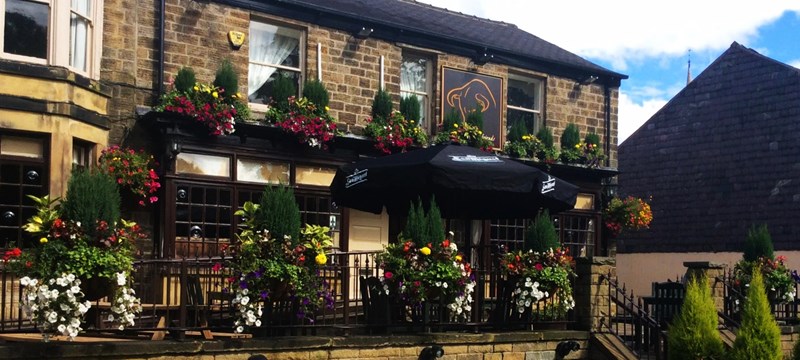 If you don't fancy pub food Café Rouge is a Euan's Guide 5 star rated French restaurant in the picturesque city centre. Alternatively, Italian restaurants Carluccio's and Piccolino both have excellent disabled access reviews and serve great food according to our reviewers. You could also try Ego, an "accessible restaurant serving Mediterranean food."
Rajdhani Restaurant serves tasty Indian food if you'd like something a little hotter, and has a 4 star review for excellent transport and parking and an accessible toilet that is 'very spacious with no highchairs or similar store inside' it. For a local and unique cafe look out for the Fusion Organic Cafe. This organisation supports young people with learning disabilities and is near to the city centre and train station.
Bars and nightlife
If you're just after a few drinks, Sheffield has numerous pubs and bars to rival cities with the best of nightlife. Cocktail lovers should try Vodka Revolution for their refreshing drinks menu and wild shot flavours. Vodka Revolution has a 5 star review on Euan's Guide for being 'very accessible' and being close to car parking and public transport.
If you'd rather sample some craft beers to quench your thirst, give Brew Dog a go and find out what's on tap. Steel yourself though, because this bar has an impressive 4.5 star review on Euan's Guide. Just be aware that on street parking is slightly limited here; although public transport links are very good. The Bulls Head is another pub, on Fulwood Road, that has wheelchair access and a choice of indoor or outdoor seating.
Entertainment venues
Sheffield has a large student population and a fantastic nightlife, entertainment, and music scene. The Bowery is a popular live music venue and bar with DJs and an impressive list of cocktails. This venue has 4 stars and 'there is free parking for blue badge holders on the street immediately outside the entrance'.
For a venue that is all on one level, The Leadmill is a 4.5 star rated club and live music venue that first opened its doors in 1980. It is today Sheffield's premier live music venue and has been graced by acts including Coldplay, The Strokes and Muse. One reviewer told us that there is a viewing platform for live shows and 'when you book tickets, let the venue know if you want to use the platform to make sure they have it assembled'.
If you want to see a show, Sheffield has a number of venues that have rated highly on Euan's Guide. Sheffield Theatre is popular as they offer a wide range of accessible performances, TouchTours, and on some nights, BSL interpretation or audio described performances. There is also a Changing Places toilet available! For larger concerts, two reviewers recommend the FlyDSA Arena which has great access and a brilliant view of the stage from the accessible viewing area.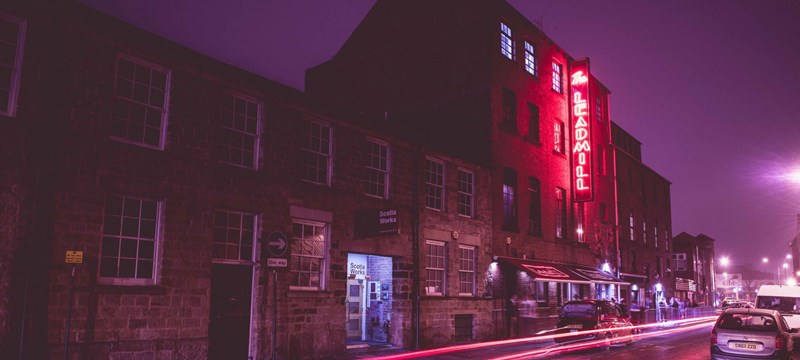 Shopping with good disabled access
Sheffield is a top location for shoppers and has numerous malls and retail parks across the city. Meadowhall Shopping Centre has a 5 star access review as 'there is plenty of disabled parking close to the doors of every entrance into the shopping centre' and 'a wide accessible walking space to get around between shops'. This centre contains many high street shops and designer stores.
For a shopping centre that does more than big name stores, Crystal Peaks Shopping Mall and Retail Park also includes a covered marketplace perfect for those who love to browse. This mall has a 5 star review for its 'excellent level of access'.
If you are looking for a smaller shopping area, Heeley Retail Park has level access and a wide range of shops to choose from including Costa, Boots, Pets at Home and Matalan.
Have you visited Sheffield?
We'd love to read your disabled access review of places to visit in Sheffield! If you're looking for inspiration, how about reviewing one of the following places?
• The Burton Street Foundation
• Roman Ridge
• The Cathedral Church of St Peter and St Paul
• Turner Museum of Glass
Read our guide to reviewing, or go ahead and submit a review here.
Last Updated – August 2020