Dudley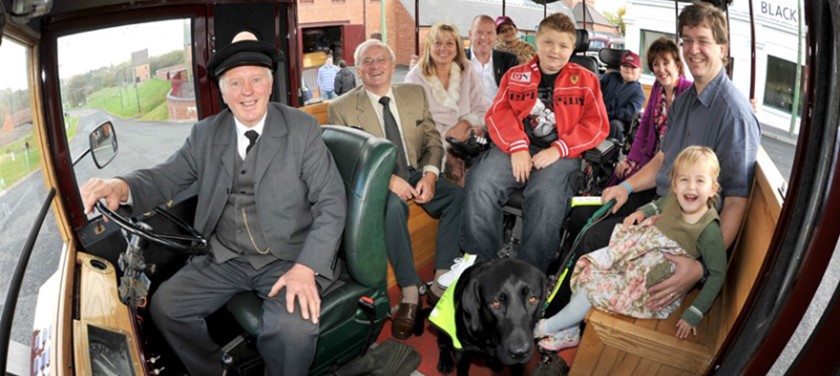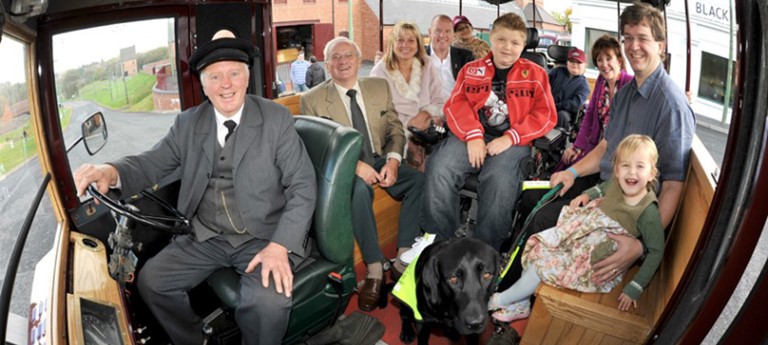 Dudley lies on the outskirts of Birmingham, in the heart of England. It is part of the Black Country, famous for its industrial past.
Accessible things to do
You might like to visit Black Country Living Museum to learn more about the local history, it has a wonderful 4.5 star review! The reviewer explains that the attraction does have access challenges but that they "are working to become more accessible". Staff really stole the show here, as the reviewer explains: "From the Admin to the receptionist to the shops to the staff in the museum, I have yet to encounter a single person who didn't do their best to make this an accessible experience."
Or try the family friendly Dudley Canal Tunnel and Limestone Mines. You can take a boat trip deep into the mines and explore over 420 million years of history.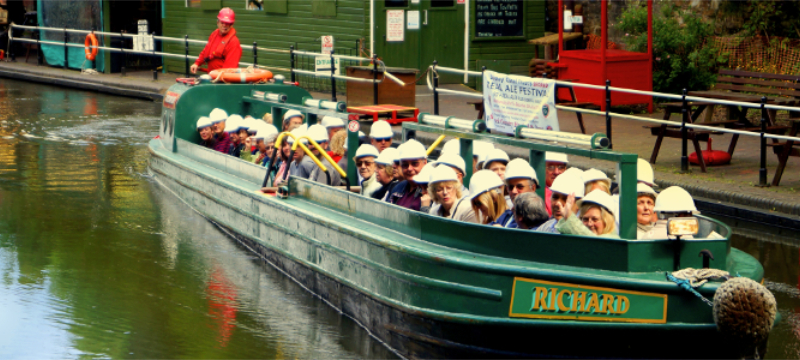 Image of: People on a canal boat trip.
If you would like to take a trip to the cinema we have a 4.5 star review of the Odeon in Dudley. A reviewer has told us that they accept CEA cards, so make sure you bring yours! Or be the first to review Showcase Dudley, the cinema has a range of accessible screenings, it also accepts CEA cards, and has told us it is wheelchair accessible.
Staying active
David Lloyd Leisure in Brierley Hill was given 4 stars by one of our reviewers. The gym has free wi-fi and a crèche on site. Tipton Leisure Centre is a modern building with a Changing Places and their swimming pool has a pool hoist. Similarly, Portway Lifestyle Centre, another Sandwell Leisure Trust venue, has been specifically designed with disabled access in mind.
Going Shopping 
When it comes to shopping, Merry Hill Shopping has plenty of parking spaces and accessible toilets. One reviewer rated B&Q Halesowen 5 stars commenting on the "nice wide aisles" which helped to make shopping in store easy.
Places to stay with disabled access
The Mount Hotel is Grade II listed building and is a short 30 minute drive from Dudley. The hotel has registered with Euan's Guide but we have yet to receive a review of the hotel. If you have been please send us a review!
What the locals say
Scarlette123: "I have lived in Stourbridge which is in Dudley since I was born! I like lots of things. Here are some examples:
Excellent shopping centre which is easy to get around in my wheelchair.
Cinema where they show new and popular films.
Nice park called Mary Stevens which you can spend weekends at or sunny days.
Museums to do with the glass industry.
David Lloyd gym where I go often.
The Black Country Museum and Dudley Zoo is a good day out but a bit hilly."
Could you help us review?
Browse more reviews for Dudley and the surrounding area
We would love to have more reviews of places with great disabled access in Dudley. If you have been, we'd love to have a review of the following places:
Header image: People on a bus at Black Country Living Museum.
Last updated - January 2021