Shetland Islands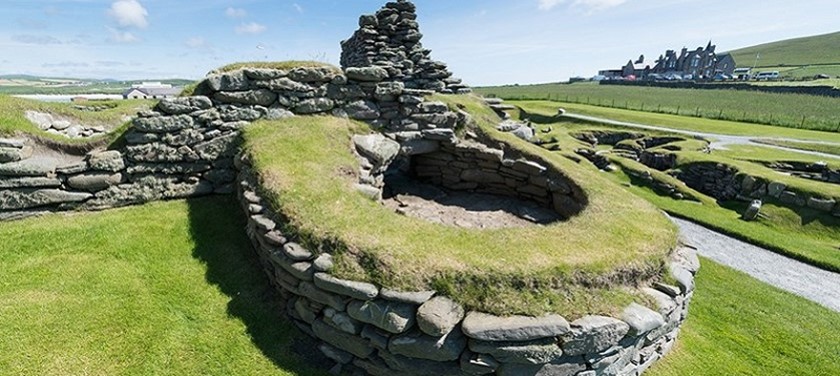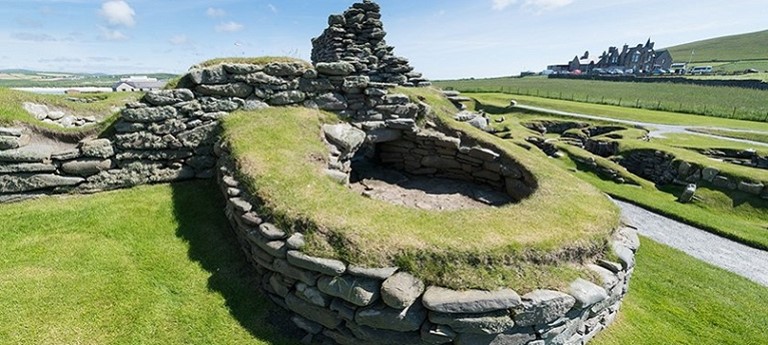 An archipelago of over one-hundred islands, Shetland is the northernmost point of Britain where there is a curious fusion of Norse and Scots relics, street names and dialects. The rugged coastline is magnificent for its storms, wildlife and shimmering blue water on calm days; and the fiery Up Helly Aa festival is a vivid reminder that Vikings once ruled these shores!
Taking the ferry to Shetland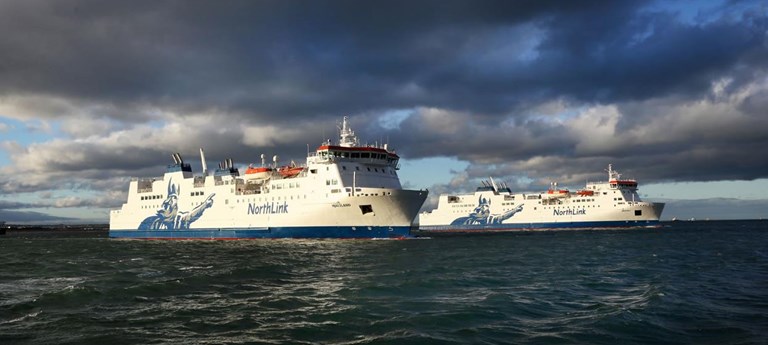 Travelling from mainland Scotland, the ferry route from Aberdeen to Lerwick is a good way to reach Shetland. The option of an overnight can make the journey on board MV Hjaltland more enjoyable, and there's even a cinema to pass the time! Several passengers have reviewed the journey on Euan's Guide saying:
"This trip was my first ever ferry ride, so didn't really know what to expect. The staff made everything super easy from the moment we arrived at the security gate. Once up on the accommodation deck, the lovely reception people showed me to my cabin, which had the coolest automatic open/close door! The cabin was specifically wheelchair accessible, but as I have an electric wheelchair it was a little snug."
"The ferry was very accessible for the wheelchair, actually much more so than I expected. We had an accessible cabin which was more than adequate for our overnight crossing from Aberdeen to Lerwick on Shetland. We had to single beds in our cabin with a space for the wheelchair to get in between both. I would encourage anyone who is travelling to Shetland and has the time to travel overnight by sea to go on the NorthLink ferries. It was a very pleasurable experience."
Reviewers on Euan's Guide have also travelled on MV Hrossey, saying: "The accessible cabin was excellent. There was a hoist, and the shower room / toilet was huge. There is a lip on the door into the shower room but this has been fitted on both sides with a solid ramp."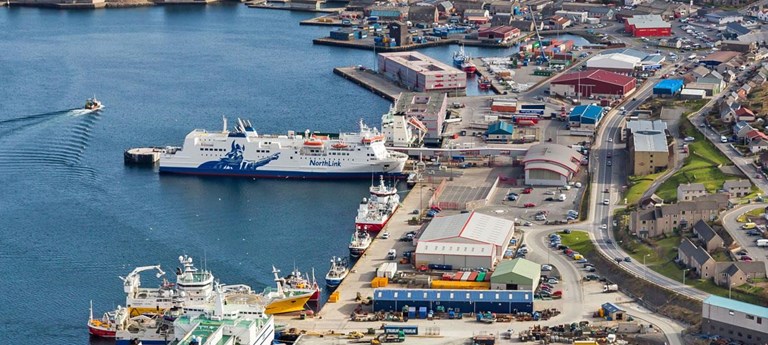 The NorthLink Ferry Terminal at Lerwick has also been described has having excellent disabled access with one reviewer saying: "cool wheelchair accessible ferry terminal with a lift and disabled toilets!".
Exploring Shetland
Shetland Museum & Archives, Lerwick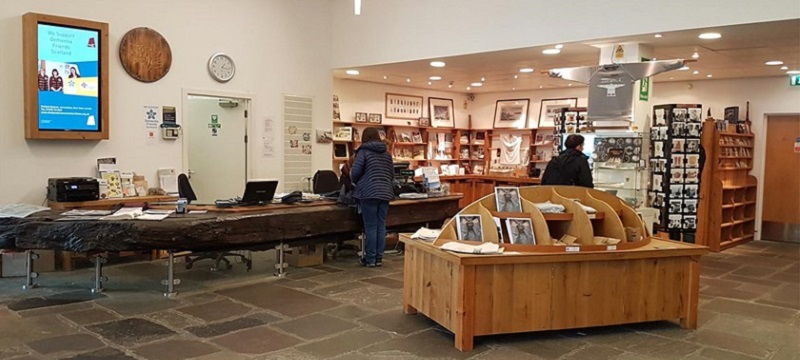 Walk a short distance from the ferry terminal and you'll find the Shetland Museum & Archives. This is a good first stop to learn more about Shetland before exploring the islands for yourself!
"The entrance was via a gentle ramp and through revolving doors, but there was a wheelchair button to slow it down. The top level also has exhibits and displays as well as the Hay Dock Café Restaurant. The restaurant is lovely and provides amazing views across the dock and North Sea."
Mareel, Lerwick
Also near the ferry terminal is Mareel, a 'purpose built music, cinema and education venue.' Located on the quayside of Lerwick, Mareel is the most northerly creative centre in the UK and is run by Shetland Arts Development Agency.
"This is a brilliant venue which acts as a music venue, cinema and has a great bar and a cool shop. The building space is big and has plenty of space for moving."
Mackenzies Farm Shop and Café, Aithsetter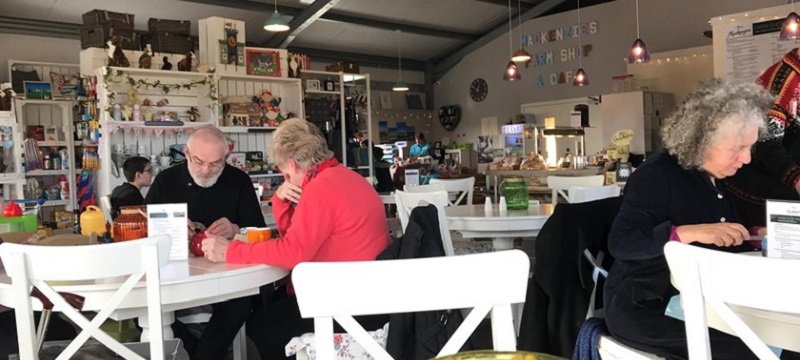 If travelling has made you hungry, a popular stop among reviewers on Euan's Guide is Mackenzie's Farm Shop and Café. The 38-hectare croft has been farmed by the same family for over 500 years!
"This is a family run wheelchair accessible farm shop and café in Shetland. You won't find a warmer welcome on the island! The access into the farm shop was entirely step free and easy to enter. The accessible toilet was great and I managed to leave my first Euan's Guide Red Cord Card here. It had everything I needed to use it safely."
Hoswick Visitor Centre, Hoswick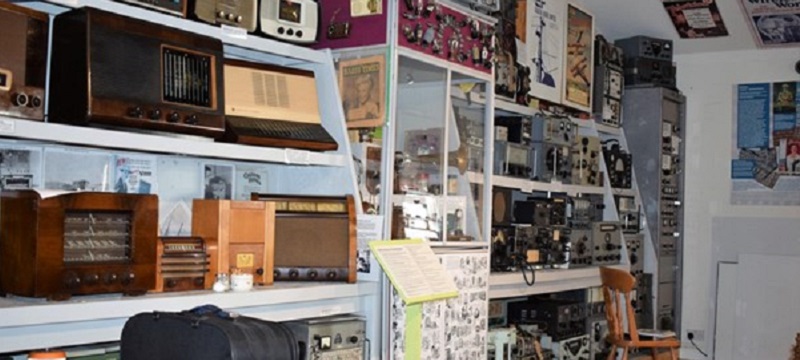 Heading south, stop by Hoswick Visitor Centre to see weaving machinery and the 'unique wireless collection' housed inside! One visitor told us:
"I love everything about this visitor centre. There is accessible parking, a great café and really interesting collections around the visitor centre. The access in and around the building was great."
Sumburgh Head Lighthouse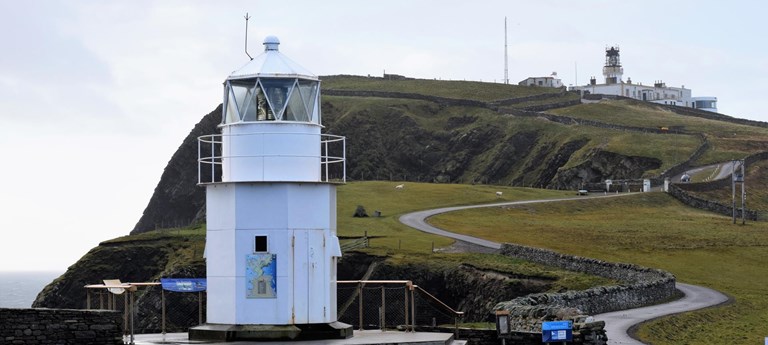 Sumburgh Head is a lighthouse, visitor centre and nature reserve where you can learn about local history, geology and the natural environment.
"Signage was really clear, with arrows all around pointing to where each attraction was. Sumburgh Head is extremely high up, so the wind was very strong. It did prove to be a little difficult to transfer in and out of the car due to the high winds, but this might not always be the case."
Jarlshof Prehistoric and Norse Settlement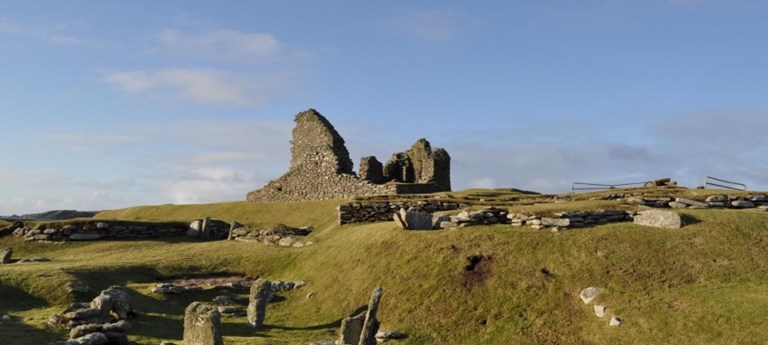 This unique site features in The Pirate, a novel by Sir Walter Scott, and contains remnants of the Bronze Age and Iron Age, and Viking longhouses! Keep a look out for puffins along the coast. One visitor loved exploring Jarlshof Prehistoric and Norse Settlement and wrote:
"Visited out of season, so no visitor centre open, but you just pop into the hotel nearby to pay and pick up a tour recording. I love this as I could wheel round at my leisure, and we were the only people there so no getting in the way. A path runs around and through the settlements which is fine gravel and was very easy for my chair, however some of the recording points are in the actual ruins which aren't wide enough to get a wheelchair in, not many though."
Have you been to Shetland?
If you've explored Shetland, add your disabled access reviews to Euan's Guide! Write a review >>
Last updated – March 2018