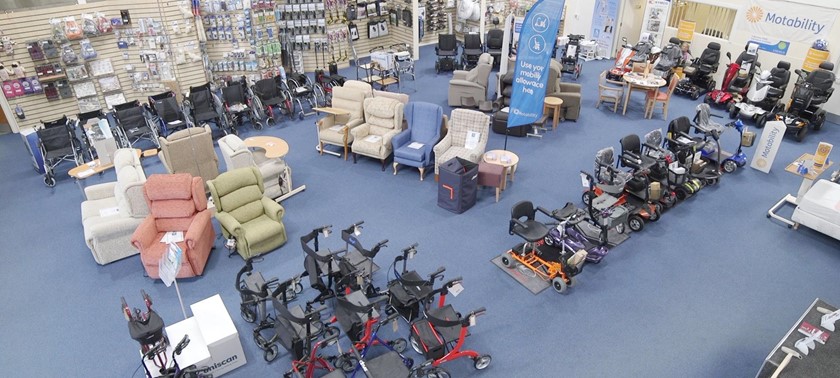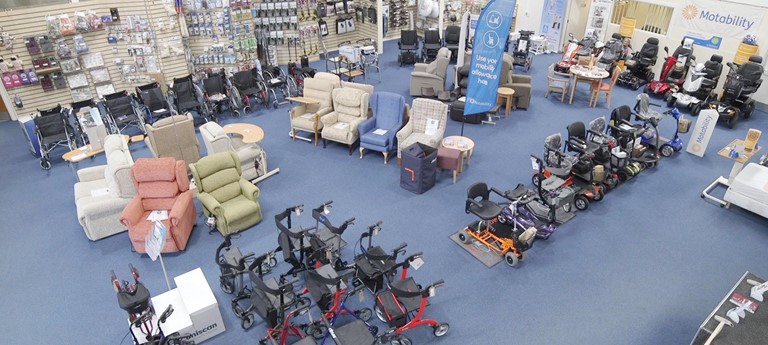 Allardyce Mobility Showroom
Unit 12 Tom Johnston Road, Dundee, DD4 8XD, United Kingdom
|
01382773602
|
Website
Venue Description
Established in 1890 Allardyce Healthcare is a fourth generation family business,one of the oldest established companies in Dundee,with over 128 years of experience in the supply of healthcare products throughout Scotland and beyond. Our large showroom displays a comprehensive range of healthcare/mobility products and our highly trained and experienced staff are available to assist and access your individual requirements, no matter how large or small your purchase, to ensure the product you select suits your physical needs. Our engineers can service and repair your mobility equipment . We are Motability dealers and iso9001 certified.Allardyce Healthcare is justly proud of their high reputation for Quality, Service and Value for money: a reputation gained over many years of customer care, service and satisfaction. Allardyce Healthcare charter – our promise to you •Allardyce Healthcare are always happy to provide you with a quote over the phone. •Our products are always priced fairly – we do not increase our prices so that we can then lower them and sell items as 'bargains'. •Our staff are fully trained and do not work on commission, so their advice is unbiased and focused on your needs, not on sales targets. •We have in-depth knowledge of our products, and will only recommend the products that suit your specific needs. •We will never try to sell you products you don't need to increase our profits. •We are an established company, and will be here if you need us again in the future. •You can visit us in our showroom, or look at our products on our website. •Allardyce Healthcare want you to come back to us, so we strive to ensure that every product you buy from us is right for you. •If you want us to visit you at home, we are happy to do so. However, we will never call on you unless you ask us to. We supply a full range of products on our website and in our showroom. On the website search for: walking aid , wheelchair , mobility scooter .
Accessibility
You can park right up to our double entrance doors for easy access.Our toilets are fitted with grab rails and call assistance a customer seating is provided. If you come by public transport we have a ramp that leads up from the pavement to our parking area. Ample space to move about the showroom. Customers wheelchairs are available.
Accessibility Guide
Accessibility Guide Link: https://www.allardycehealthcare.co.uk
Awards List
IS0 9001Quality Management Standard Members of the Motability Scheme
Toilets
Two accessible toilets with grab rails and pull cord alarm system.We have been at our present address since 2007 and have had no issues.
Staff
Our senior members of staff have been with the company for over 30 years, having and passing on their experience to the newer staff members. Staff go on training courses both at manufacturers premises and in house.Our Motability staff are Motability accredited.
COVID Precautions
Last updated:
Life appears to be back to some form of normality although Covid has not gone away.We continue to follow the current Covid guidlines. The showroom still has sanitiser stations offering both alcohol gel and alcohol free Dew electrolysed water.Masks and disposable gloves are provided if requested and the showroom is regularly sprayed with Dew disinfectant. The staff have all been vaccinated and many are now getting their second booster and flu vaccines.
Assistance dog facilities
Assistance dog exercise facilities
Area at back of our building is used by dog walkers
Other assistance dog facilities
We can provide drinking water if required
The venue says it has...
Accessible Format
Carer Discount
Disabled Access
Disabled Parking
Accessible
Toilet
Covid Precautions