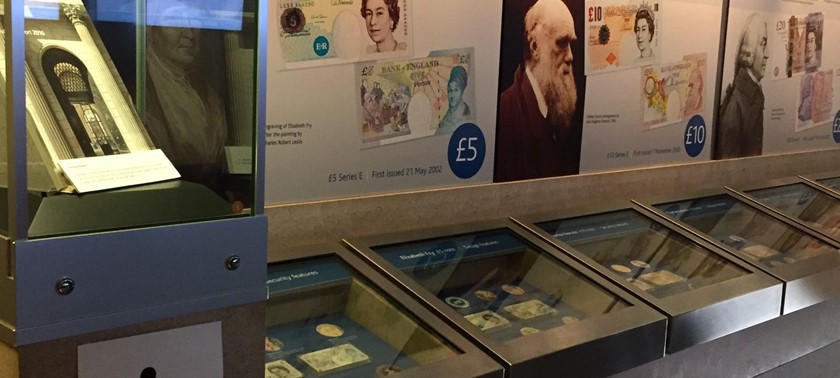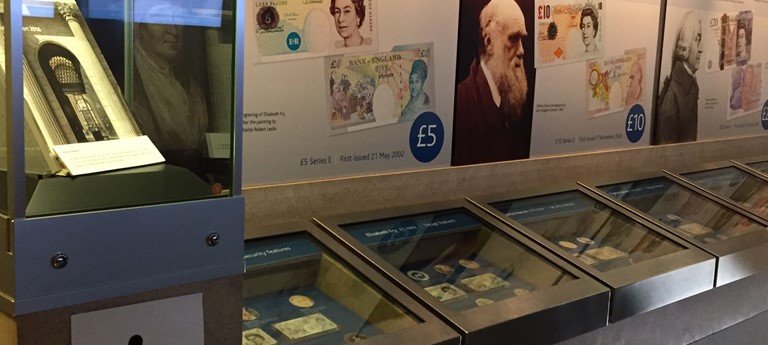 Venue Description
Proudly situated within the impressive walls of the Bank of England, this fascinating Museum takes you through the history of the Bank since its foundation in 1694 to its current role at the centre of the economy. The Museum hosts a range of exhibits, interactive displays and artefacts to help explain its many and varied roles. The historical displays include the Bank's own collections of documents, paintings, banknotes, coins and photographs. Also on display, a genuine gold bar which can be held, although its weight - a remarkable 13 Kilos will take many people by surprise!
Accessibility
Portable ramps give wheelchair access to all areas of the Museum including the toilet for disabled visitors. If notification of a visit is given in advance (by e-mail to or by phone on 020 7601 5545) the ramps can be put down prior to your arrival. But don't worry, if your visit is a spur of the moment decision, it doesn't take long to get the ramps put down. On arrival at the Museum, a member of staff will escort visitors with wheelchairs to the level access entrance to the building at basement level and then up (by lift) to the Museum.
Accessibility Guide
Accessibility Guide Link: http://www.bankofengland.co.uk/education/Pages/museum/floorplan/default.aspx
Accessible Performances
An audio described tour of selected exhibits, led by a Museum Guide, is available for blind and partially sighted visitors. Described tours need to be booked in advance by telephoning 0207 601 5545 or email education@bankofengland.co.uk
Toilets
Designated wheelchair accessible public toilet. Toilets available with emergency call system.
Staff
Information about the staff has not been added for this venue.
COVID Precautions
Information about COVID precautions has not been added for this venue.
The venue says it has...
Audio Described
Accessible Format
Audio Format
Dedicated Seating
Disabled Access
Induction Loop
Large Print
Accessible
Toilet