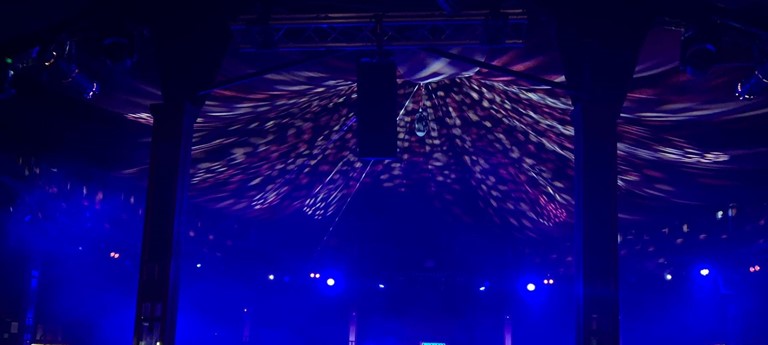 Big Burns Supper - Spiegeltent Village
38-39 White Sands, Dumfries, DG1 2RS, United Kingdom
|
01387 733717
|
Website
Annual 10 Days Celebration of Robert Burns
Visit date:
This review is especially helpful for those who have or use the following: Walking Aid, Wheelchair, Powerchair
Overview
Lots of gigs and shows on over this 10 day celebration,so I thought I'd brave a couple as I'm more confident accessing places in my wheelchair. I researched it well beforehand and was reassured that it was set up for wheelchair access and that there were ramps, accessible toilets etc.The first night a Friday was a shambles, it was jam packed, and you had to queue in the crowd which was impossible for me,to get your ticket checked.Staff weren't coping. Access to the main Speigel Tent was through the crowds outside up a steep ramp, ticket collection was in another tent , no advice re this system on their social media updates or webpage. Where to access venue was confusing.The previous show was running over by an hour, so we could not access the gig venue.( this was 11 o clock at night) A member of staff stuck me in a corner and said they would come back but didn't, and eventually another member of staff noticed and brought someone to help us. He was fantastic, and came back frequently to check we were ok.Once we were in the venue we did have an excellent view of the band , sound quality and atmosphere was excellent.Second visit on the Sunday was a vast improvement, we knew where to go. Staff approached right away and kept checking that we were ok, not as busy, so no one falling over me drunk, and we weren't having to battle our way through crowds. The quality of the Bands etc they have playing make it special, we saw Skerryvore and Peat and Diesel in one weekend.I would go again, but maybe avoid a Friday and a Saturday night
Transport & Parking
Large public carpark near venue, 2 accessible spaces were some distance away, and had no drop downs to access pavement. Limited street parking available Public Bus Stance 5 minutes away
Access
Signage poor, website and social media advice give the address of the venue, but fail to mention access is up another street. The ground the venue was situated is normally accessed from the Whitesands, this entrance was blocked off, with no signage where to access venue No signage outside the tents, though we did notice a signpost system inside the hub tent the second visit. This was impossible to see the first night, and would have been of more benefit outside. Mainly flat access, though the tarmac has a few potholes , slight ramp to access the 3 hub doors, and very long steep ramp to access Speigel tent. Nothing to identify the Hub or the Speigel tent, in fact the entrance to the Speigel tent looked more like the entrance to a ride at the fair.Steep ramp up to wheelchair seating.If you didn't mind the smokers, there was outside seating in heated huts for a rest. The wheelchair ramp for Speigel tent is situated next to the toilets, we had to ask people who were queuing up the ramp to move to allow us access
Toilets
There was an accessible portocabin toilet located too close to the bottom of the ramp. It looked very small with insufficient room to manoeuvre the chair, so we did not try to access it.
Staff
First night they were not very welcoming, they were very harassed. I felt like I was a nuisance , I was stuck at the door with my companion, as the previous gig was running an hour behind, and we were not allowed to access the venue.Drunk people falling over my chair. It was difficult to see who was staff ( they are all volunteers). I finally got help, when a member of the catering staff who was returning from the toilet asked if I needed help, I explained someone was to come back, but as yet had not, she returned with John who works as a carer, he was fantastic, taking me round to the venue through the crowd, and making sure we were seated ok in the wheelchair area. He even came back half way through the gig and bought us a drink. Second night was so different, all were helpful and welcoming, there were security guards visible as well, unlike the first night.
Anything else you wish to tell us?
It's good for the town, the quality of the bands performing in our small town make it special. Also there are family activities during the day, and free of charge gigs and activities too. You are allowed a companion for free with the wheelchair seating. I would visit again, but I'd avoid a Friday or Saturday night. I think some outside & street signage would improve access, but also more clear explanations on website and social media as to procedures for accessing gigs, especially for less abled eg, having to go into a different tent to get ticket checked. All the staff were dressed in black, which made it difficult to know who to approach for help or advice.On busier nights, perhaps they could have a help point, or someone in a high viz vest ? My ticket was bought before hand and was sold as a wheelchair ticket, so the organisers must know there are less abled people coming. The placement of the toilets needs to be reconsidered, having to battle your way up a ramp through a queue for the ladies is not good, plus access to the accessible toilet from a wheelchair point of view was near impossible. To be honest I felt the smokers were better catered for than the less abled
Photos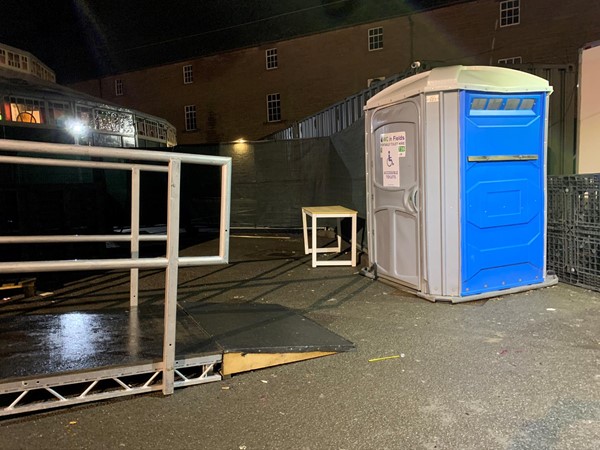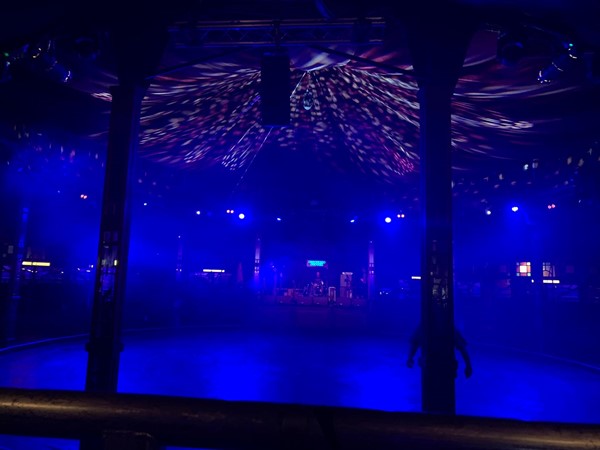 We've had 1 review for Big Burns Supper - Spiegeltent Village