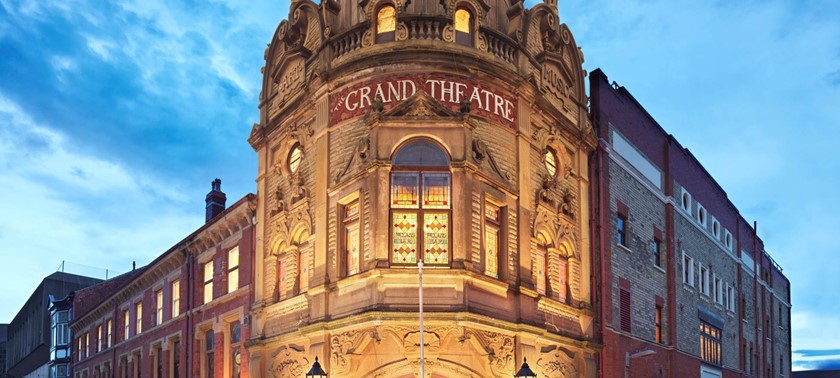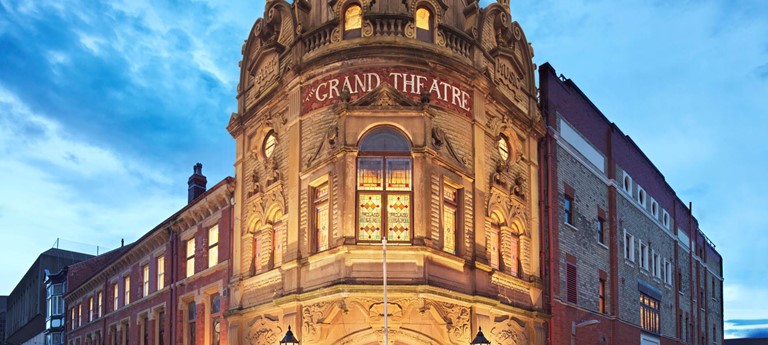 Blackpool Grand Theatre
33 Church Street, Blackpool, FY1 1HT, United Kingdom
|
01253 290190
|
Website
Sorry to Say Disability Access is Questionable at best at the Blackpool Grand Theatre
Visit date:
This review is especially helpful for those who have or use the following: Hearing Aid, Walking Aid, Sign Language, Wheelchair, Hidden Impairment, Learning Disability
Overview
As we are both disabled with Sensory & Physical Disabilities, plus chronic health conditions too, also both use wheelchairs too, but one of us had to leave their wheelchair at home, because there nowhere for two disabled people to seat together in their wheelchairs. Then we find the rear theatre wheelchair entrance, with one door of the double doorway locked, so we could not get in, with no member of staff manning this door way either, another member of the public had to help us, or we would not of got in. This was after being dumped by a non-disabled accessible taxi, at the Theatres front, as it seems no disabled accessible wheelchair taxis are available in Blackpool most of the time it seems, as the council has registered more non-accessible taxis and private hire vehicles than disabled accessible wheelchair taxis. Then we had no way of knowing where to go, there is no outside signage for the wheelchair entrance at the back of the theatre up an alleyway. I had to force may way into the theatre front doors on crutches, to find a member of staff inside the theatre, where wheelchair users go, I was shouted out by other members of the general public "Able Bodied", thinking I was trying to push in front, I said I was only trying to find where wheelchair entrance is. By the way the rear wheelchair entrance goes through the lower theatre bar, which was full of more members of the public drinking, also would not willingly get out of he way of two disabled people trying to get to the theatre, even when asked. When at last we got through to the lower theatre seating area, a member of staff asked for tickets, but was too stupid to realise she was dealing with two disabled people with Sensory Disabilities, let alone were Physically disabled too. Even when my disabled partner told her he was Sensory Impaired as well as a wheelchair user too, she just said your seats and wheelchair space is on the other side of the theatre seating, we had to ask for assistance for the second time, then this female staff or volunteer, only help to push my disabled partner a little way before leaving us to find our seat and wheelchair space in a darken theatre seating area, great help not! Then when we did get to where we had a seat and wheelchair space, we were having to move to let others into the row of seats we were on, mostly able bodied people, getting disabled people to move for them all the time. Then we realised how many wheelchair users were in the theatre, we would say more than should be allowed in, Especially in case of emergency or evacuation was necessary, wheelchair uses, let alone the high number of elderly and disabled people with mobility issues, walking sticks and crutches users or walking frames etc. Or other Sensory Impaired Disabled People in the audience, could have real problems, as too few staff and volunteers seems to be on duty? No audio description was available for the performance, or infrared headphones for hearing impaired and hearing aids wearers too. When the break in the performance half way through, there wattle or no chance of getting to the disabled toilet idf you wanted to in a wheelchair, too many members of the audience lining up for toilet, or getting to the bars, or ice cream sellers etc. As for any member of staff or volunteers, checking on any of the wheelchair users, would like a drink or anything, no one came and ask any of the eight wheelchair users or us. Even Joe Brown, made a joke, about some audience could not see him or his band members, this kind of issues, is just some of them. No tactile warning surfaces, indicators and/or signage, provided for visually impaired and blind disabled people, the likes of fire exists or where any safe havens are located, or where the outside assembly points are for the audience to evacuate too? They theatre claims to be disabled accessible and staff given disability awareness training too, but the likes of hearing induction loops seem missing from all public areas too. Equally no Accessible information, is provided in any Disabled Alternative & Accessible Formats, for any official paper work it seems also the theatre own website, does not comply in anyway with Disability & Equality Laws over Accessible Website. Also the theatre, does not seem to have, a Type-Talk or Text-Phone number, or uses a Text-Relay service, we could find for hearing and speech/language impaired or deaf & dumb disabled people either, The problem is, people claim their venues are accessible, but don't know what they are really talking about. We are making our concerns known to Blackpool Council and the Arts Council, who both fund this theatre, we are suggesting a fully Disability Equality Impact Assessment (D-EIA) Review Report be carried out of the Grand Theatre now too.
Transport & Parking
There is no Disabled Parking at the Grand Theatre, the theatre does have any! The only Disabled parking near by and metres away too, is either on-street disabled parking bays, check with Blackpool Council, or off-road disabled parking in public car parks again metres away too.
Access
We have major concerns for sensory Disabled people, hearing impaired, visually impaired, speech/language impaired, or deaf, blind and dumb disabled people, are no way being provided for legally under Disability & Equality Laws
Toilets
If you have a large class 1, or 2 wheelchair, you and any carer or family member, will have issues with this disabled toilet, if you use a Bariatric Wheelchair forget it, there is no Changing Place facility. There seems only to be one disabled toilet for a theatre which can seat over a thousand people. The disabled toilet, fails to provide for Sensory Disabled People, yes some grab rails are blue, but not all of them. Then the fitting of these grab rails is questionable too, the wrong screws or bolts used, the walls maybe be not fully load bearing for heavily disabled people too. The fold down Grab rail by the side of the toilet especially, it has no drop-down support leg to help support your weight it seems too. There is no audio information and navigation speaker, to direct a visually impaired or blind disabled person around the disabled toilet. No Audio Visual alarm system for hearing and visually impaired too, but these do not seem provided elsewhere either!
Staff
I would question they know anything about Disability Awareness or Disability & Equality Laws, or been given any proper disability & equality laws awareness training!
We've had 2 reviews for Blackpool Grand Theatre