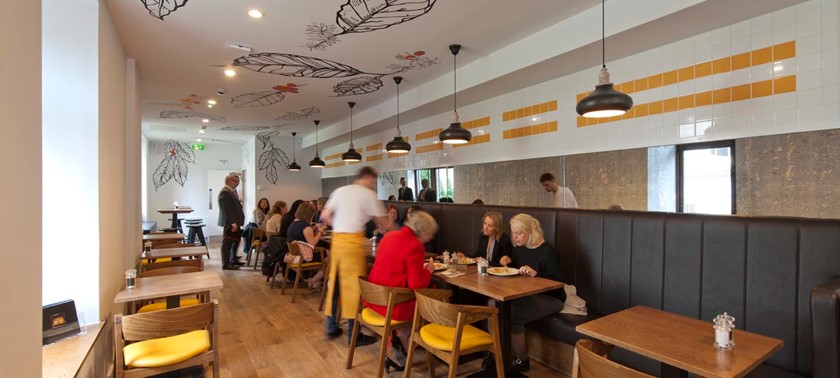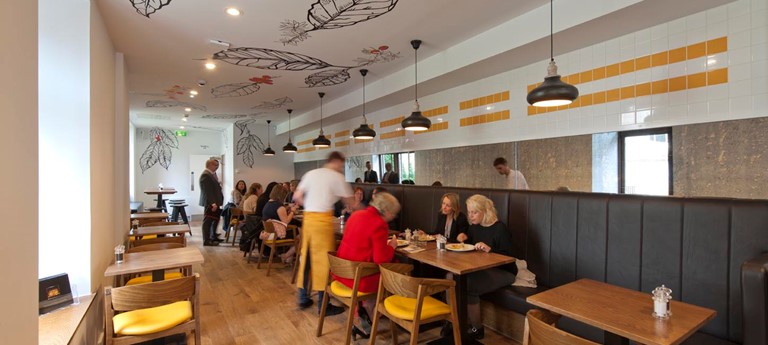 Café 1505
18 Nicolson Street, Edinburgh, EH8 9DH, United Kingdom
|
0131 527 1686
Inviting and open for coffee!
4 likes
Visit date:
This review is especially helpful for those who have or use the following: Walking Aid, Wheelchair
Overview
1505 is on George IV bridge, by the surgeons museum. It's accessed from the street, level and smooth. The entrance is wide and light. As you go into the coffeeshop it's airy and you can smell the cakes which look and taste fresh and homemade. The tables and chairs are to the rear, beyond a partition where staff are working, the front part is lower to order and pay and the back is more enclosed as they work. The walkway between the tables is wide enough for wheelchairs and walkers, we had both in our party and had no problem, there was more than enough room to move and turn my standard manual chair. The toilets are further back and the cord has now been tagged. The toilet was large enough to move in, clean and is accessed through a door. There's stairs just beyond the toilet so I'd advise paying attention when turning a chair or walker. The staff were friendly and happy to help, I needed extra milk for my tea and the waitress smiled and brought it quickly and without a fuss. This is a location I've passed many times, it's opposite Central Mosque and it's on a main route into town. I've often thought the cakes in the window look great but was reluctant to go in as new places are often ill equipped or not designed with access in mind. I'll be back to 1505 next week now, knowing they have thought about it! There is a door about halfway back which leads out to a grass courtyard where you can sit on the grass and have your coffee and cake, or there's a bench a little further back. Being September in Edinburgh I was happier inside but come spring this will be a quiet little piece of calm within the city, those ar few and far between!
Transport & Parking
I arrived by bus which stops about 50 ft from the door, and left by taxi which was able to park right outside. This is not allowed for cars, which would need to park on the street or in the square on the other side of the road. Being a main route there's lots of buses going past which are all accessible, these are the red Lothian Buses.
Access
There was minimal signage but it's all clear and easy to find, there's no hidden access or any stairs or trip hazards to negotiate. The floor space between the tables was more than wide enough for my wheelchair and the walker we had with us.
Toilets
It's through a heavy door, which is a fire door so there's a reason! The door swung out which helps when getting in and out but is always tricky to then close to use the toilet. Other than that it was well sized, clean and stocked.
Staff
Staff were fab with us. Happy to help, comfortable with all of us and got what we needed when asked, which is refreshing, especially after the festival when everyone is tired and fed up trying to be polite!
Anything else you wish to tell us?
Happy to recommend 1505, I'm planning to take my husband in the coming weeks. I'm really looking forward to seeing how pleasant it is in the spring and into summer, I wish I'd gone sooner and seen this year!
We've had 4 reviews for Café 1505