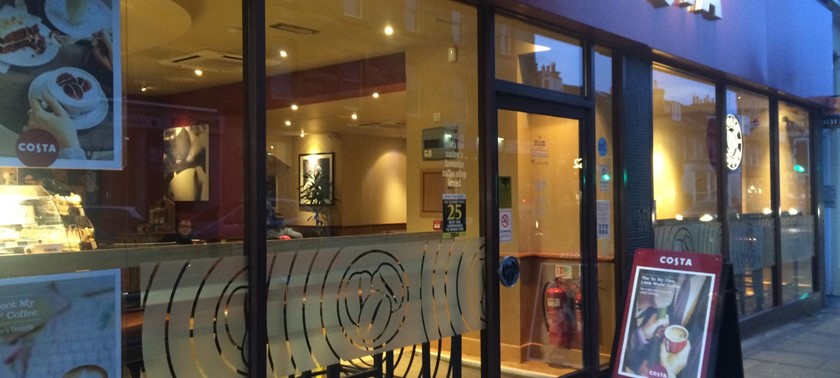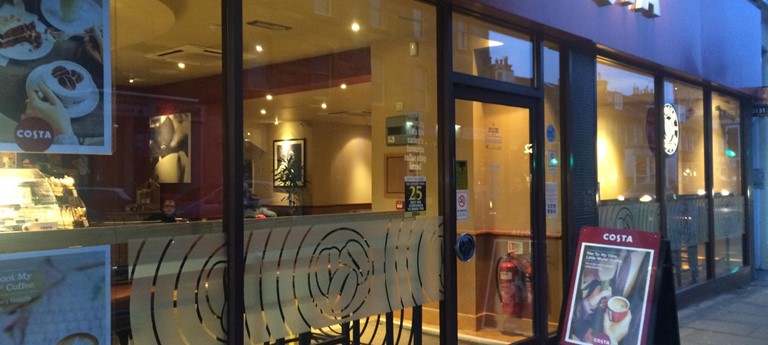 Very bad for disabled access
Very hard to get into at times if your disabled. You have to ring the bell to get the portable ramp brought out. On a Saturday if they are busy and only two people working they cannot leave the c...
Very Bad Venue
2 likes
My Experince for the 2nd time was dreadful. We once again went here this time with a service dog as we entered we were told no dogs allowed having explained she was a service dog I was asked if I...
Lovely place
Lovely place good lower counter but too much food on it to be if any use. On the Saturday we were there it was very crowded. There is a lot of room but to get from the counter along and round wit...
Good wheelchair access, lots of room
Level access into the cafe. Plenty low tables with moveable seats. Great accessible loo. Has a lowered counter but was covered in stock unfortunately. Loses a point for this and the slightly ti...
We've had 4 reviews for Costa Coffee