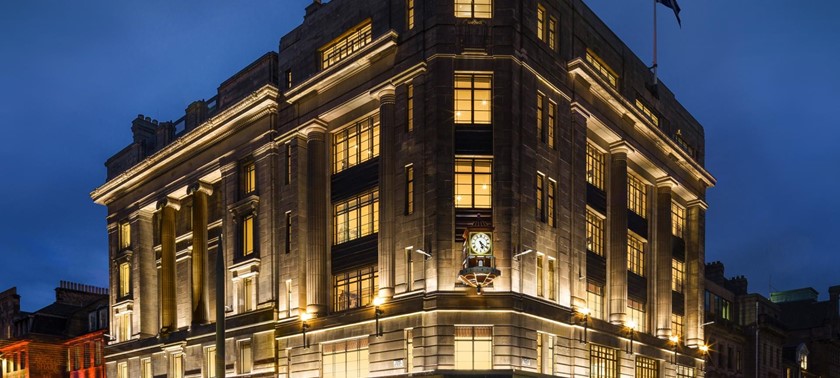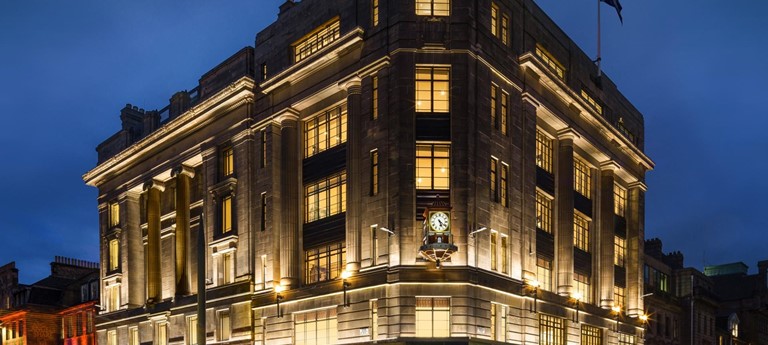 Keep on walking becomes keep on wheeling ...
3 likes
Visit date:
This review is especially helpful for those who have or use the following: Long Cane, Symbol Cane, Wheelchair, Powerchair
Overview
A pretty amazing visit for somewhere trying to tell the history of a business that survived the great flood of 1852 in Kilmarnock. It's odd the little gems of information you can pick up when visiting the Johnnie Walker Experience ...
Transport & Parking
I arrived at the Johnnie Walker Experience by car and parked in the nearby Blue Badge bays in Charlotte Square. There's also a host of pay and display bays around the Square too. Wheeling down from the Square was only a couple of minutes so it was very handy.
Access
After we'd found the entrance door, not to be confused with the shop entrance, we were greeted at the door and ventured into a massive entrance hallway. The guides were on hand to greet people and organise the start of their visit experience. Being me, my first concerns were whether or not they had an accessible loo. You know how it is, you arrive somewhere and get out of the car, roll down the street a bit and then start thinking about where the nearest disabled loo is! Johnnie Walker blew my socks off in that there in the corner of this massive white walled extravaganza was a door with a stylised Changing Places Toilet sign. I was off ... Needs attended to, and I must say in some degree of style too, I rejoined my pal and we were introduced to the flavour profiling. An iPad based series of questions that determined your preferences such as fruit, spicy, and several others. I was spicy but then I've always liked hot peppers, chilli, and the occasional super spicy curry so no surprises there... Profiling complete we were given a wrist band indicating our preference. A quick trip in a super colourful lift and our host began the tour. Some small but important housekeeping things and then the introduction to an amazing performance from a solitary actress, although sometimes performances have an actor, who weaved the amazing story of Johnnie Walker, the hillside origins, the grocery store, the square bottles, the angled labels and the international trade. We were captivated and sitting slightly to the side I had a fabulous view of the performance and the many special effects. On from here we entered the grocery store. A bright, well lit and curious place with a long bench like table with dishes of extra ordinary things used later to flavour our drinks. Our host explained the flavours and people got to have their first cocktail; a non-alcoholic option was also on offer. High tech drinks dispensers and a subtle helping hand when we weren't sure of things. Next stop along a dark corridor and on up into a room that described the whisky making process and the four distilleries that feed into Johnnie Walker. I must make mention of the amazing secret platform lift that emerged from the floor to convey me up into this space. It was worth the ticket just to see this fabulous contraption! The explanation of the whisky distilling and the wonderful glass jars with curious contents; all set amidst changing graphics on the walls and coloured lighting effects was mesmerising. Liked the thought that had gone into the space; complete with lowered shelf for me to place my drink. Flavour was the next subject to explore as we entered a whisky lined room with a magic table in the centre. The table surface changed to show different information, colours, and amazing moving designs. A handy recess in the table meant that I could wheel up close. A backdrop of upbeat and exciting music felt like a toe tapping experience. All held together by our host's storytelling. Not to mention the mysterious emergence of a "Striding Man" cane and the Striding Man impressions from our host. This room on its own was a big hit with me! It touched the deepest roots of sensory experience with sound, light, and motion. Next up came a quick quiz and then the gradual opening of a door to invite us into a bar. Here the journey become even more immersive as we got to explore a couple of cocktails, learnt more of how versatile whisky can be and of course what you can do with it. No old style mythology here as you rapidly discovered. The bar was a great height for me and no peering up at things to try and work out what's happening. Friendly atmosphere and very relaxed. We then ventured back down to explore the Aladdin's cave of a shop. A whisky connoisseur's paradise with all the brand home products on display. We topped off our visit with a touch of engraving on our very own bottles of Johnnie Walker Black Label, Princes Street Edition ...
Toilets
Wow, simply wow! The most fabulous Changing Places Toilet I've seen in a while ... the "Experience" also has disabled toilets located on each floor too.
Staff
Our hosts were attentive, considerate and their story telling captivating. During our tour there were small things, wheelchair users will recognise, that make life a bit more of a challenge. As we moved around on the tour these obstacles such as the seats were moved, and our drinks carried. No trying to figure out lifts or platform lifts as we were accompanied when using these and it was seamless. It was amazing to be asked, part way into the tour, by our host if we were OK and happy ... this just doesn't normally happen ...
Anything else you wish to tell us?
One of the best visitor experiences I have had in a long history of exploring many places and spaces across the UK and beyond.
Photos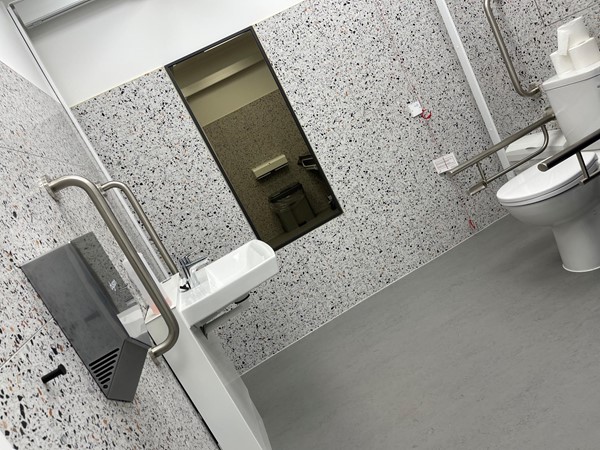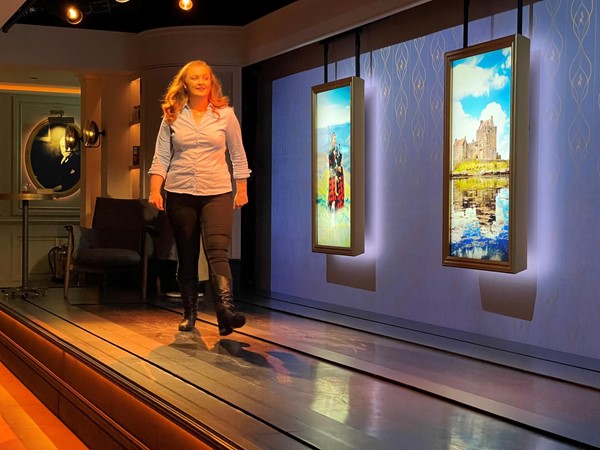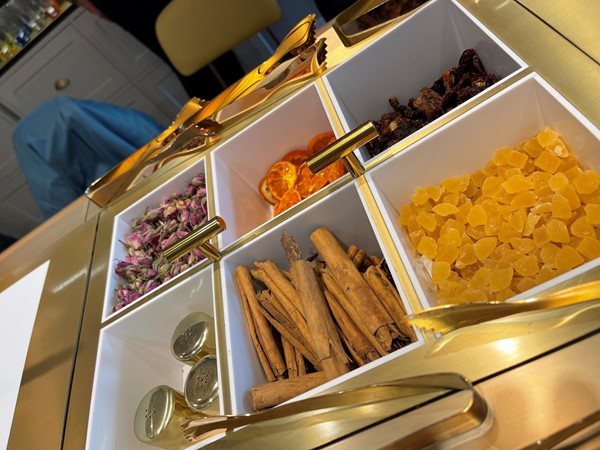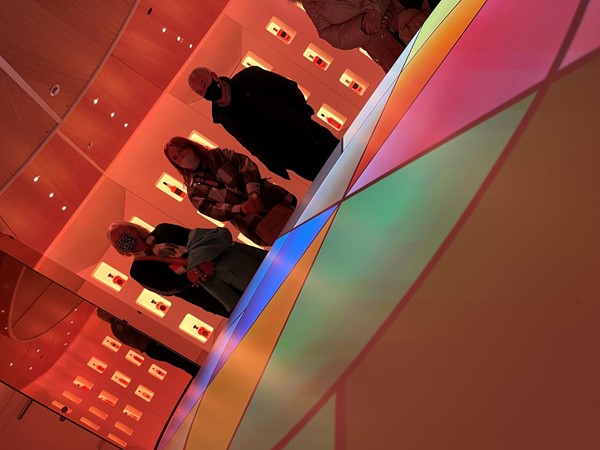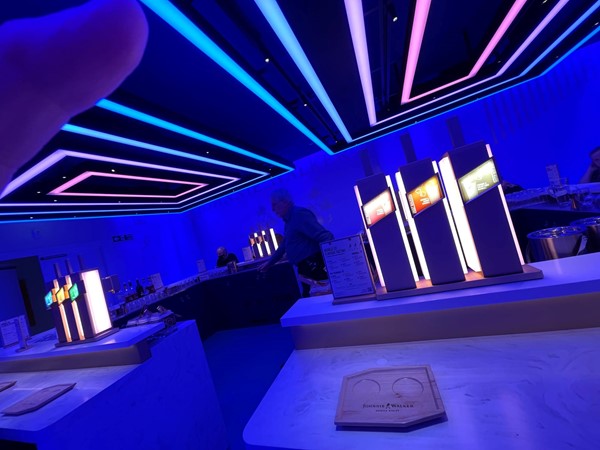 We've had 2 reviews for Johnnie Walker Princes Street