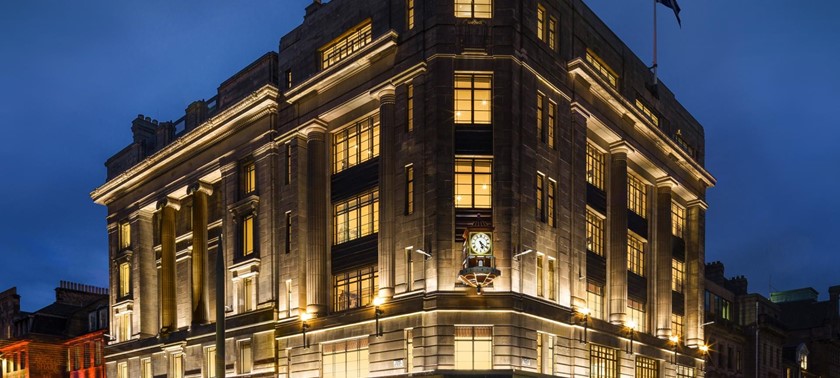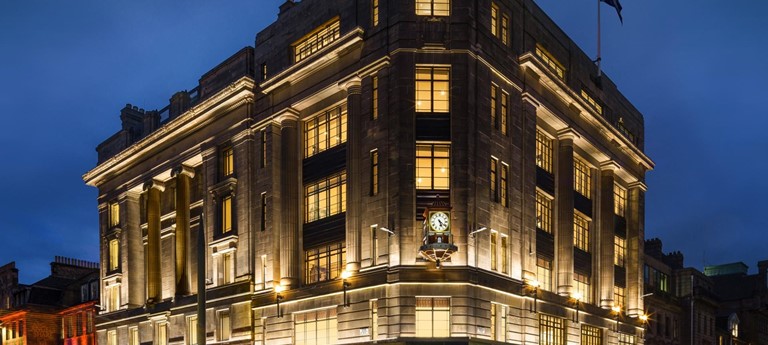 Who knew whisky could be so interesting?
3 likes
Visit date:
This review is especially helpful for those who have or use the following: Long Cane, Wheelchair, Powerchair
Overview
When an attraction starts to talk about being immersive or inclusive you tend to be somewhat cynical as a visually impaired person. Visiting the Johnnie Walker Experience changed that view quite quickly! I could easily revisit, take my friends and may be have a dram or two ...
Transport & Parking
Whilst you can't park right outside the door the nearby parking in Charlotte Square was very handy. We discovered two Blue Badge bays only a couple of minutes away in the corner of the Square. If you want to use public transport there are lots of buses travelling along Princes Street and Lothian Road and all of these are wheelchair accessible too. Alternatively you have the option of getting a tram to the West End tram stop and walking the five. minute walk.
Access
Getting in to the building was initially confusing as you have the Johnnie Walker shop which is bright and bold; facing the Main Street as it does. The Tour entrance is tucked back from Princes Street and to the side of the building. Watch out for the coloured ropes by the door as a clue. When we got closer we were greeted by someone at the door and from then on it was easy sailing. All through the building thought has been given to being able to move around easily. There is plenty of space, good lighting and lifts. We were visiting to take a tour and this was super accessible for me and my pal who uses a wheelchair. I couldn't work the iPads at the start of the tour where you do a quiz to determine your preferred flavours but this wasn't a big deal as the member of staff was quick to offer assistance and read out the questions for me and explain what was happening on the screens. Collecting a coloured wrist band I was off! We were then introduced to our tour guide and headed off up to the "Experience" and our first stop was a quick overview and explanation of some of the housekeeping things. A dip into the theatre style room with a long low stage started us on our journey. An actress walked up and down the stage telling stories and setting the scene. As she changed story the stage morphed into different things such as the grocer's store. Items moved across the stage in a spookily way as no-one pushed or touched them; such as the spinning globe and the whisky crate. We moved on to visit the Grocer's Store where we got to try our first drink and sample the flavours. It was rather hi-tech and fascinating as the experience came alive as our host weaved the story. It was good to see that non-alcoholic drinks were also on offer and driver's could get a pack to take away too. I shall not spoil anyone's visit by saying more about the Store. We then explored the story of whisky making and the four distilleries that contribute to Johnnie Walker. It felt like a cross between Dr Who's Tardis and a Chemistry Lab. Again, very immersive and not something to spoil byt letting the secrets out in a review. Next was my favourite as when they said immersive they meant it. It was a flavours room which offered an amazing light show, audio backdrop and again some storytelling. If you want your senses stimulated then this was the place to be! Onward we progressed to the Quiz and giving the right answers the doors opened and we were welcomed into a bar. Here we got to try whisky cocktails and the most unimaginable flavours which blew a complete hole in the mythology of whisky only being drunk neat, being always a malt, and being consumed by old people sitting in leather chairs and smoking jackets ... Not here ! Whisky is best drunk how you like it ... We then went on to explore the amazing shop ... lots to do, to see, to explore and buy. If you are a whisky fan then this was akin to paradise. Coming away with your own engraved bottle of Johnnie Walker Princes Street edition was the icing on the cake!
Toilets
The building has several accessible toilets. All equipped and finished to a high standard. However, for us the crowning glory was the discovery of a Changing Places Toilet. Handily tucked away at the side of the tour reception hall. Beautifully equipped and decorated to exactly the same high specification as all the other toilets. No medical looking white grab rails in this set up!
Staff
From our arrival to departure all the staff we met were friendly and amazingly helpful. When you are left with the feeling of being welcome because of what staff do and say you know this is something quite special as it isn't the norm for many of our visits. We want to make particular mention of Les, our host for the tour, as his approach to including us and making sure the small things that made it easier for us on the tour simply happened. The best part was his checking part way through the tour that everything was OK for my pal and that we were both happy. It sounds small but it simply doesn't happen often; if at all. That small gesture left us buzzing as we knew we could forget about all the accessibility challenges for a wee while and simply enjoy ourselves on the tour; just like everyone else ...
Anything else you wish to tell us?
Currently, at the time of review, staff and visitors are wearing face coverings unless exempt.
Photos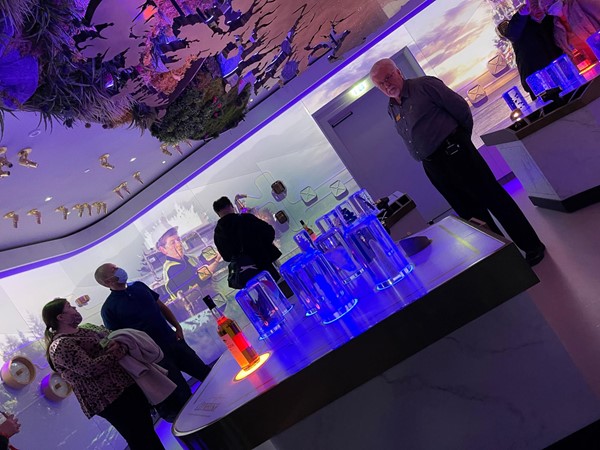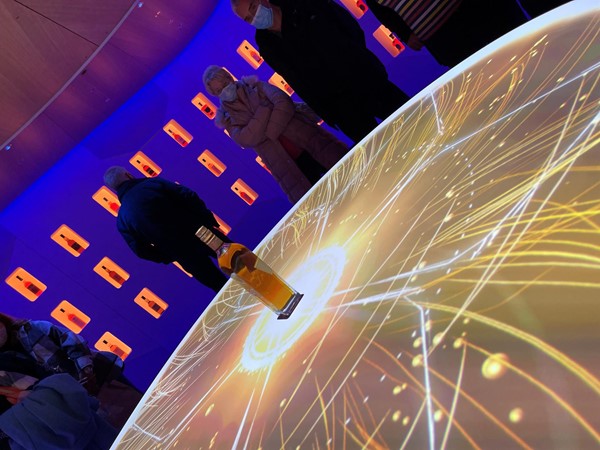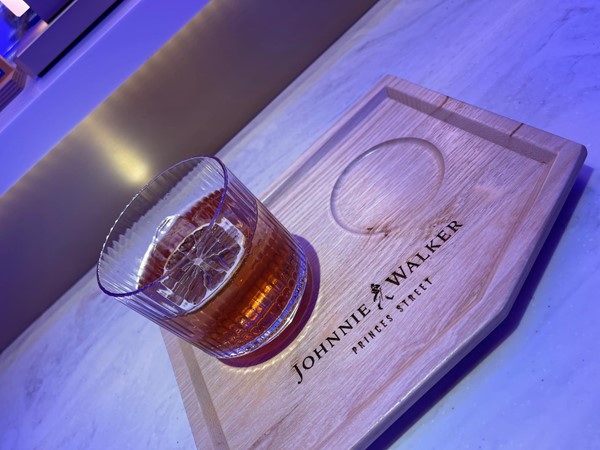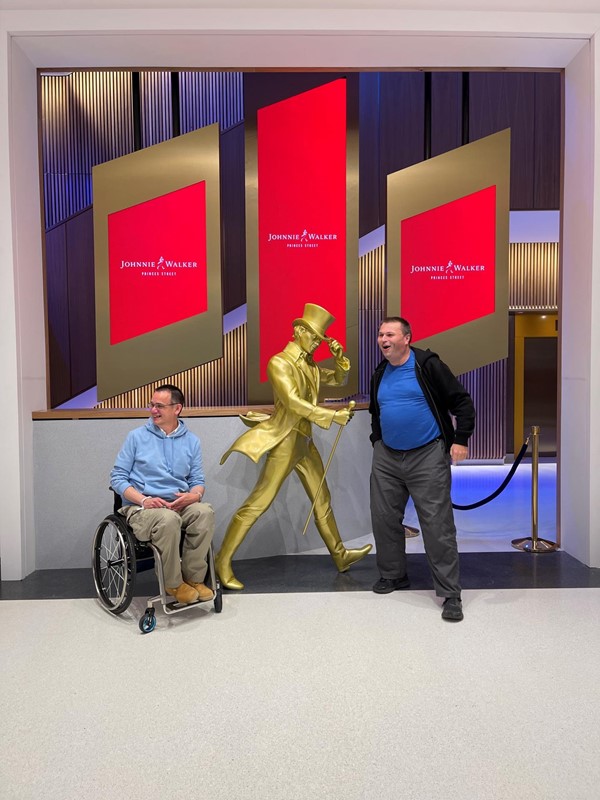 We've had 2 reviews for Johnnie Walker Princes Street