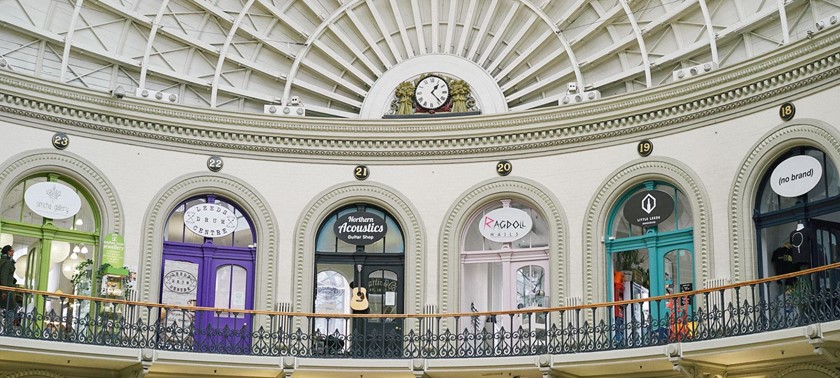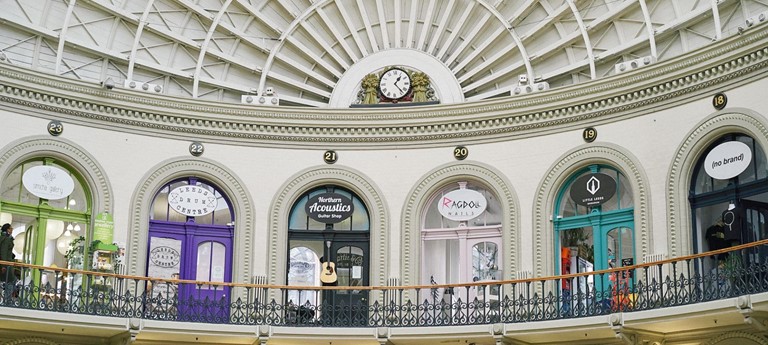 Worth a visit if you can get in
3 likes
Visit date:
Overview
The Corn Exchange is an iconic Leeds building, so I was disappointed by the issues around accessibility. It's got a few great shops and eateries so I'd always recommend anyone to pop in, if they can!
Transport & Parking
Leeds appears to have good disabled access on all the major bus routes and there are parking bays close by, below is a link to a map which identifies the 4 disabled parking bays near the Corn Exchange. Copy and paste into your browser. http://www.leeds.gov.uk/docs/Car%20Park%20and%20Disabled%20Parking%20Map.pdf Scroll down to the second page and the Corn Exchange is the middle bottom square.
Access
The main access into the building is up 4 steps, more stairs inside to get up to the upper levels. Lift for disabled access and prams. Floors were level, however some of it is narrow. There was a poorly located sign with a phone number, on the outside of the building, to call for disabled access. It was on a door up 4 stairs, the disabled access is through the door marked Anthony's (the old restaurant) not marked disabled. It was locked but could be opened by phoning the number. The electronic ramp didn't work so wooden ramps had been put there, and it's also where the bins are stored!
Toilets
I've given this a 2.5 only because I couldn't see inside it, the guard informed me it has rails all round and was a good size. He unfortunately didn't have a key to open it. It's located on the basement level floor along with the disabled access.
Staff
The staff were very helpful and very willing to answer my questions. They made it very clear that when a person calls requiring disabled access, it goes through to a mobile that is on their person at all times.
Anything else you wish to tell us?
The door marked Anthony's which is also the disabled access, is not always locked, I visited twice and it was locked once, this is to prevent children wandering in. The door was automatic. The wooden (and a little rickety) ramps I was assured were temporary whilst the electronic one was fixed. I didn't get a look at all the shops but I know from past experience that some of them are very narrow. The lift appeared to be clean and maintained, however it was not huge and I'd guess could accommodate two wheelchairs.
Photos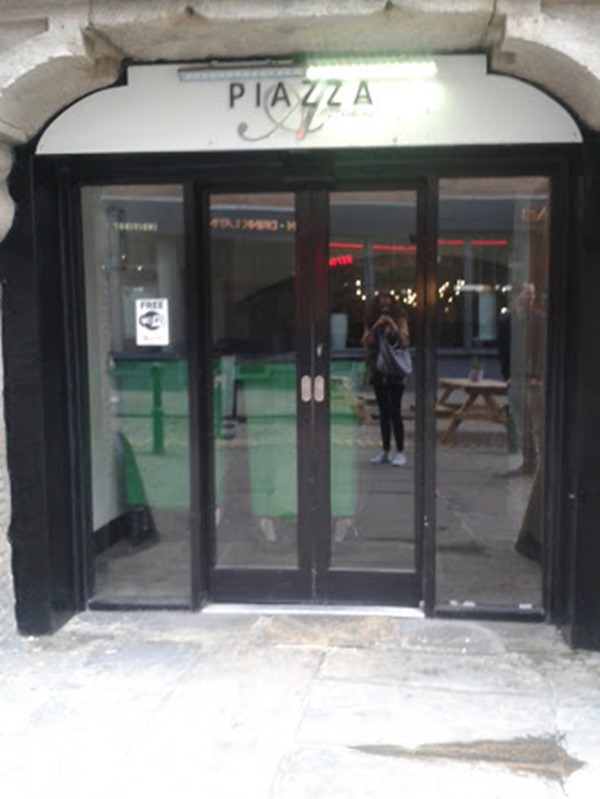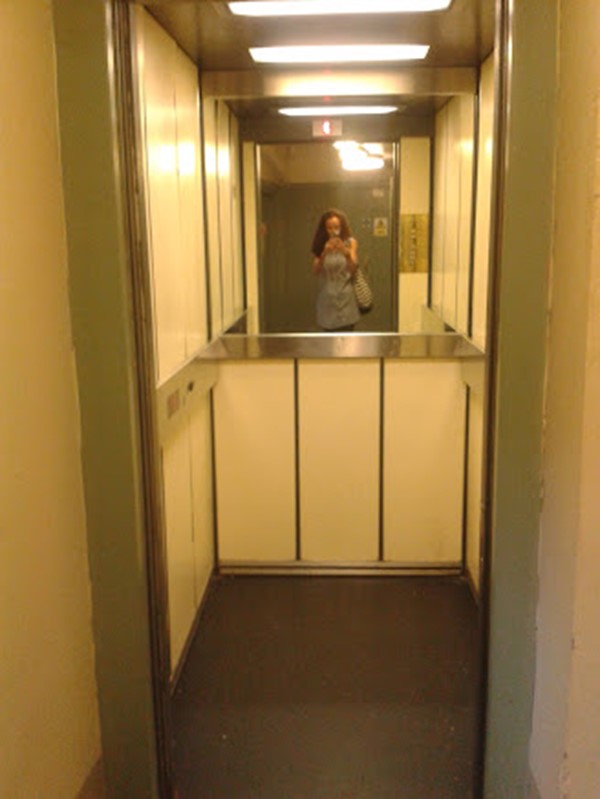 We've had 3 reviews for Leeds Corn Exchange