Leeds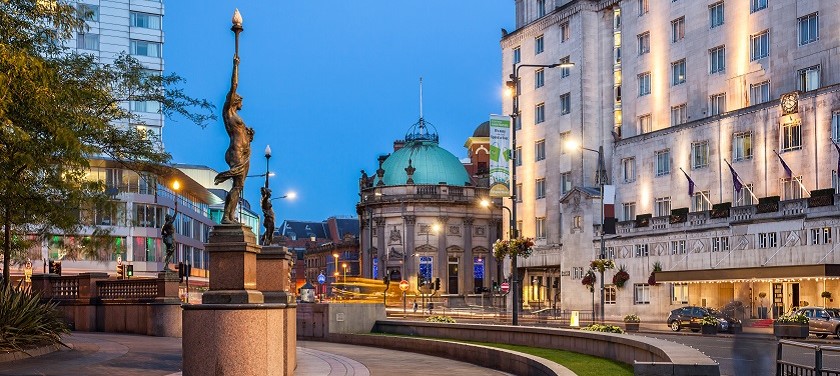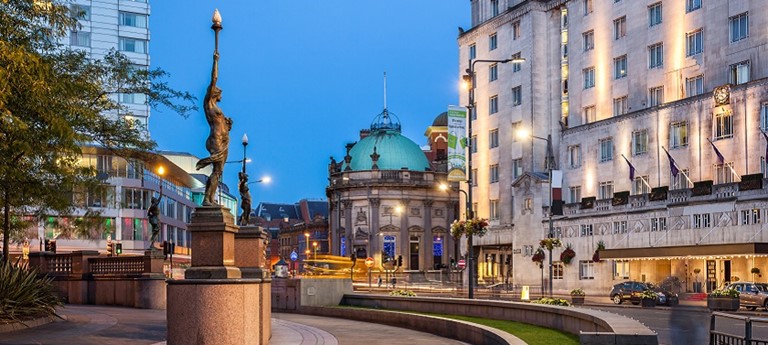 A major shopping destination in northern-England, Leeds is known as the 'Knightsbridge of the North'. It is one of the fastest growing cities in the UK and oozes urban chic with waterfront apartments, Victorian shopping arcades and bus routes assigned colours such as mauve, peach and turquoise. You will soon discover that Leeds is more than just a shopping mecca though, and there are numerous accessible museums and attractions to explore!
Getting to Leeds
Leeds Train Station is the third busiest train station in the country, so be prepared for a few crowds here and there. With 17 platforms, it's a good idea to give yourself plenty of time to get where you're going. One reviewer told us there was 'great assistance' in the station:
"Arriving at the station it was very busy and not clear where to head for to find assistance. Wheeling onto the main concourse there was an assistance point clearly signposted. From there on it was plain sailing."
Accessible places to stay in Leeds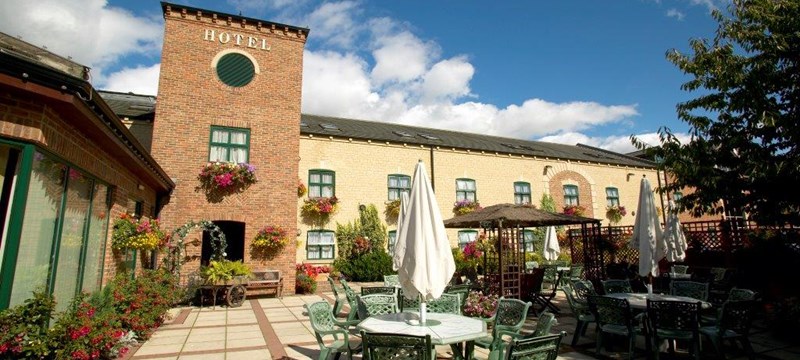 For a hotel close to the train station Premier Inn Leeds City Centre on Whitehall Road has been rated 5-star by one guest who uses a mobility scooter. "The room has a large wet room with shower, seats and all necessary rails."
Leeds Arena Hotel, also a Premier Inn hotel, is the ideal place to stay if you are visiting the city for a concert or show! It's situated close to the O2 Academy and First Direct Arena, and it has a 5 star review on Euan's Guide!
"It's not often I would give a five star review to a hotel but here in Leeds was a great exception. From the moment we arrived the service was fantastic with a seamless experience for me as a powerchair user and my visually impaired companion. What was memorable and striking about this hotel was the positive and welcoming manner of the staff."
The New Ellington Hotel, Gin Garden and Restaurant can be found in a nest of Georgian buildings in Leeds city centre. The hotel features accessible rooms with walk in showers, and there is ramped access to the main entrance.
Just on the outskirts of Leeds, the Corn Mill Lodge Hotel has bus links into the city centre. The hotel is listed on Euan's Guide saying: "Our three twin bedded rooms, suitable for disabled access are on the ground floor, two are with large showers and one is with bath and shower over."
If you'd rather not stay in a hotel, 5 star rated Roomzzz offers various luxury apartments close to the train station. One reviewer said there was "plenty of room in the wet room, including for a hoist."
Explore the city
There are lots of places to go in Leeds that have great disabled access! Tropical World was rated 4.5 stars by one reviewer who told us that 'all the viewing windows were low down enough for wheelchair users'. Tropical World features enclosures such as the Amazon Tank, Butterfly House, Desert House and more.
Also for animal lovers, The Donkey Sanctuary has been described as "a fully accessible facility that specialises in experiences for disabled children and young people." It's located on the rural outskirts of Leeds and offers 'Donkey-Assisted Therapy' for children.
Catch a glimpse of the former mill town that Leeds once was with a visit to Thwaite Mills Watermill. This attraction has various access features including large print and easy read materials, an induction loop, accessible parking and accessible toilets for guests.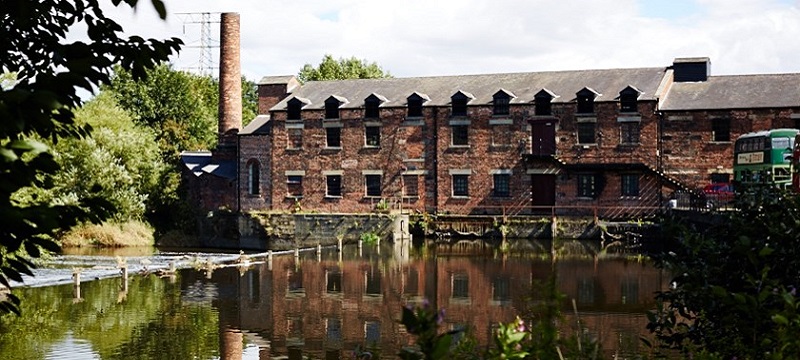 For those who enjoy a bit of history, Kirkstall Abbey is a medieval Cistercian abbey located on the banks of the River Aire. Kirsktall Abbey and its visitor centre are all on ground level and there is also an audio description of the tour of the Abbey available online which you can download to your phone. If you've still got energy to explore, Abbey House Museum is just a five minute walk away and is another attraction which lets you step back in time. There is an induction loop in the entrance foyer and carers can enter the museum free of charge. Another old house worth checking out is Temple Newsam, a Tudor-Jacobean house described as the Hampton Court of the North. One reviewer loved visiting and told us:
"All of the grounds, gardens and walled gardens are fully accessible. Push wheelchair users might struggle on some of the areas like the Home Farm and the Stables courtyard. Many trails and walks are accessible but steep in parts." 
If you're looking for a family day out, Lotherton Hall is an Edwardian country estate with a deer park, play parks, gardens and more. One visitor said "The paths around the bird garden are wheelchair friendly…The toilets are situated in a very central position although there is only one."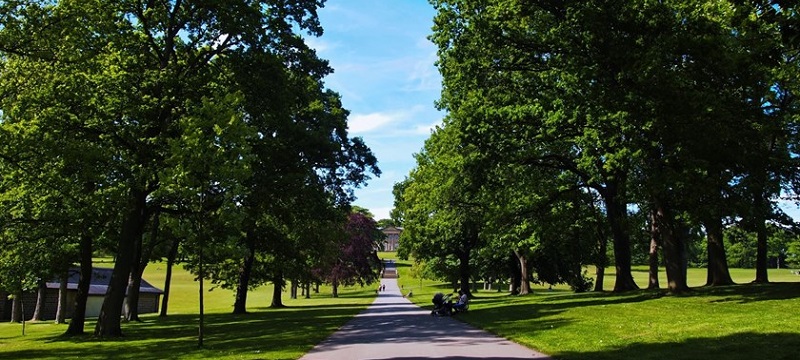 Also good for a day outdoors is the massive Roundhay Park on Mansion Lane. It's close to Tropical World and locals say "The park has paved paths, although they can get muddy in wet weather."
Leeds is packed full of museums, including Euan's Guide listed venues such as the Leeds Industrial Museum and Middleton Railway. Thackray Medical Museum shares the fascinating story of medicine and health through its interactive galleries which all have hearing loops. Alternatively, Leeds City Museum offers large print exhibition guides for most of its galleries, and there are lots of tactile, audio and visual exhibits throughout.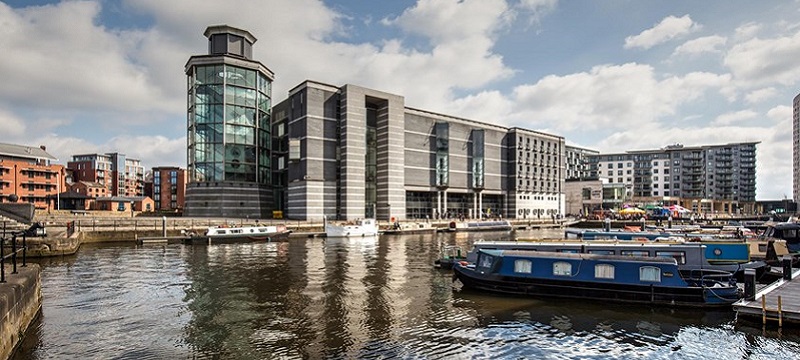 Another museum worth visiting is the Royal Armouries Museum which has been described as 'a great day out'. One visitor said its accessibility exceeded their expectations and wrote: "you'll need hours to look around its various exhibitions!".
Art enthusiasts might like to explore Leeds Art Gallery in the city centre. The gallery has constantly changing displays and activities year round. Leeds Art Gallery can also offer tailored sensory sessions for groups. Alternatively, you could try Munro House on Duke Street. The art gallery was reviewed by one powerchair user who said "Once into the main area of the building, the accessibility is exceptional." Be aware that there is a small platform lift as you enter the building.
For contemporary art, The Tetley is housed in the former HQ of the Tetley Brewery! One visitor wrote "the rear entrance that overlooks the car park has wide, automatic doors…The lift up to the gallery floor is to the right of the accessible doors, and is wide with plenty of room to turn around freely."
For Emmerdale fans, did you know you can do the Emmerdale Village Tour? One powerchair gave the experience 4 stars!
If you're into cricket, Headingley Cricket Ground has been rated 5-star for its disabled access! "There are different places to view the match from and the modern toilets are accessible and good."
If you're visiting during winter, Leeds opens up its wheelchair accessible ice rink, Ice Cube. This ice rink has been rated 5 star, and one reviewer said the 'disabled access was fantastic'.
Where to shop in Leeds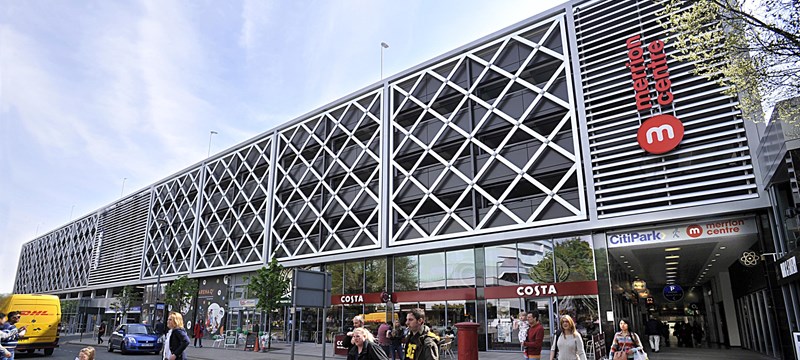 There are countless shops in Leeds to get lost in! Trinity is the city's largest shopping centre with over one hundred shops, bars and restaurants. One reviewer gave the centre 4 stars saying: "the centre has ramps, lifts and automatic doors in place to make access easier for disabled users".
Right in the heart of the city, Merrion Centre also boasts more than one hundred shops; and it's listed on Euan's Guide saying: "a water bowl is available for assistance dogs and can be requested at the Merrion Centre Management Suite".
For more shops, cinema and food, The Light has "lifts to all floors, with Braille too. All shops and venues are step-free and there are numerous accessible toilets."
Eating and drinking
Leeds is a great city for socialising and meeting up for a bite to eat or something to drink. The Arch Café is 'a café with a social conscience' that serves tea, sandwiches and home baked cakes. One reviewer gave it 4.5 stars saying, 'this independent café is a gem for any foodie or if you want to escape the busy city centre'. The café has step-free access and wide doorways.
Head to Headingley Enterprise and Arts Centre for cake and lunch in Heart Cafe. The Centre is listed on Euan's Guide saying: "the centre features extra-wide doors, ramps and a lift to all floors". There is also a Changing Places Toilet!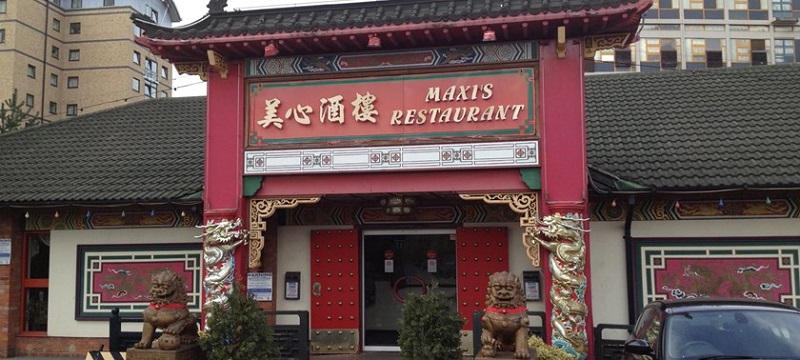 If you enjoy Chinese Food, Maxi's Restaurant is a popular haunt for Leeds locals and has been rated 5-star by on powerchair user on Euan's Guide! "Step-free access with a dropped curb to get into the restaurant."
Coffee lovers should try 200 Degrees Coffee Shop on Bond Street. One reviewer told us "There is level access into the coffee shop by a lightweight, manual door, which is plenty wide enough to accommodate a wheelchair."
Leeds Electric Press is a Revolution bar overlooking the Millennium Square. One reviewer told us that this venue had worked hard to overcome the limitations of the building, and that the friendly attitude of the staff in particular make is a great place to go and eat food with friends.
If you're on a small budget, Stick or Twist is a 4 star rated venue with one reviewer saying it's 'wheelchair accessible, has friendly staff and affordable food and drink'. Griffin in the city centre is described as an 'iconic pub' with one reviewer saying "inside the pub has a level, smooth floor." Gin lovers should also check out The Botanist below Trinity's glass dome which has been rated 4-star on Euan's Guide!
In search of a beer hall? Check out Headrow House which serves beer, food and has its own accessible roof terrace with music and art events throughout the year. "All of the rooms have level access and disabled toilets are available."
Students will love Old Bar, Leeds University Union. One student who is a wheelchair described it as "a great chilled place with plenty alcoholic/non-alcoholic drinks and good food. Two disabled/gender neutral toilets and a changing place available."
Catch a show
You won't be short for things to do in the evening in Leeds! The West Yorkshire Playhouse has a 4 star review and has a 'top notch disabled loo with masses of space' according to one visitor. Alternatively, you could visit Leeds Grand Theatre which is the 'premiere receiving house in Leeds' and is listed on Euan's Guide as having accessible performances and formats. 
Housed in The Electric Press building in Millennium Square is Carriageworks Theatre, a venue with two performance spaces. One reviewer told us "While the box office for the theatre is not based in the theatre itself, but in another accessible building on the other side of Millennium Square, tickets can be purchased online which I recommend."
If it's a movie you're in the mood for, Vue Cinema also has a 4 star rating with 'plenty areas for wheelchair users to watch films'. 
Music lovers might be interested in seeing a concert at First Direct Arena which was rated 5 stars by one person who says it is the 'best place to watch concerts'. Stewards will meet you outside and offer assistance to your seats. You can also watch a gig at O2 Academy housed inside one of the city's 'most historic venues'. It's listed on Euan's Guide saying: "The main room bars have lowered sections for wheelchair users to access. The Merch Stall is accessible and has a lowered section. The Box Office is fitted with an induction loop".
Locals also recommend Temple of Boom for live music. Access is a little less straightforward at this venue, and one powerchair user told us "The main entrance to Temple of Boom has a step in the door so wheelchair access is via the entrance used for vehicles."  
If you're a fan of dance, Northern Ballet is based in the city in the Stanley and Audrey Burton Theatre. They are listed on Euan's Guide saying: "we schedule relaxed performances for Northern Ballet family productions, please contact the box office for more information.
Have you been to Leeds?
If you know Leeds well or have visited before, why not send us your pictures and reviews? We'd love to hear more about disabled access in this great city!
Last Updated - June 2018
Image credit: Top photo - © SakhanPhotography / Adobe Stock.
Help review Leeds!