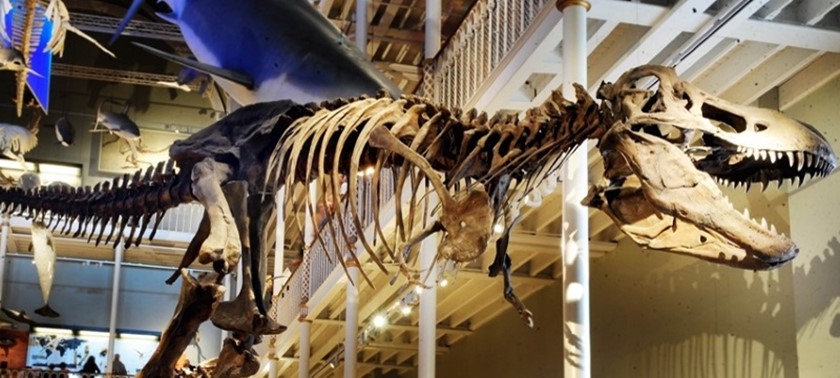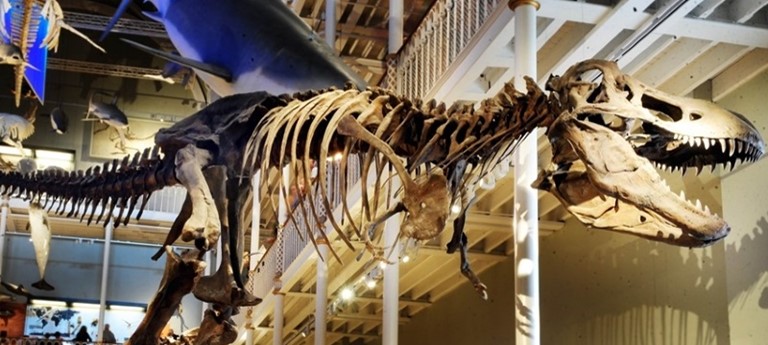 National Museum of Scotland
Chambers Street, Edinburgh, EH1 1JF, United Kingdom
|
0300 123 6789
|
Website
ups and downs!
4 likes
Visit date:
This review is especially helpful for those who have or use the following: Wheelchair, Powerchair
Overview
Chambers Street museum is a much loved place. The revamp which has taken place over the last few years has improved accessibility to every floor and gallery. Even the rooftop terrace is accessible to wheelchairs and the skyline views of the city are breathtaking when it's open. Unfortunately there is a fly in the ointment in the form of the lifts between floors. They are not signposted and the small glass lifts in the middle of the galleries have room for a standard manual only or a small electric at a push. We had one of each in our party and so we needed to transfer between floors in stages. The lift seems to be stuck in a pattern which goes all the way from the bottom to the top even if you want to go down a floor you go up first! This is time consuming, annoying and must use an obscene amount of electricity to operate over the course of a day or year! When you need to take 2 trips for a group this is really frustrating as there's a lot of waiting around. In the event a buggy or another chair user gets in the lift before you do there's an even longer wait. Staff are aware of this but have no plans to address this issue! There is a secret lift at the far end of the corridor, a standard lift which does not have the aestetic of the first one (ie you cannot see the view) is concealed but it is possible to fit a manual and a power chair plus people all at once. Again there is no signage to indicate this is available which seems very remiss of staff to not highlight! The galleries are laid out well by topic, so life in Scotland, technology, natual world etc all feature and as a wheelchair user I could be as involved as anyone else which is awesome. There's lots of red buttons to push and this is the first time some have had signs added stating these are awaiting repair which is disappointing given this is the busiest time of the year as the Festival is on. The staff are approachable and will tell you where toilets are etc (these have now had euans guide tags added of course) and the shops and coffee shops are expensive but accessible too. There are always additional exhibitions on (currently Bonnie Prince Charlie) at additional cost. The main museum is free to all which is always a great thing to see and there's more of this than ever! During summer holidays and easter etc there's activities for the kids which is a blessing. My kids are 15 and 13 and it's still fun for them as it's arranged by age from little kids right up-we've designed sunglasses, stained glass windows etc over time and there's always activity sheets available on changing themes from front desk which can add to the amusement and make sure they pay attention throughout. There's a new exhibit which is a hall of fame of Scottish Sporting success and there are disabled atheletes listed there which was good to see. All in all it's a fab day out for anyone and any age but when you spend a lot of time worrying about getting to the next floor it distracts from the purpose of the visit and makes any trip less than perfect. I do intend to highlight this problem once again in the hopes something can be done beyond waiting all the time or touring every floor!
Transport & Parking
There's centre street parking on Chambers street and disabled bays are available. There's good transport links by bus from city centre and outlying areas. George IV bridge adjoins and it's a short walk from the stops to the museum.
Access
Since the refit the main entrance is no longer up the steep stone steps, there are still there for decorative purposes, or to watch street performers outside but the main entrance is now disabled friendly, silver buttons and much wider which is awesome. It's pretty dark to start with but once your eyes adjust it's ok. Throughout the whole building disabled access is possible but people are not always considerate, my family always make sure someone is with me to make sure noone is walking over me or in front of me so I can enjoy this trip fully.
Toilets
Accessible loos are not on every floor but are clearly listed in the floor plan/map which is available throughout the location. They are all very similar and my biggest issue is that the red cords were cut at every one we went to! The doors are pretty heavy which is off putting but the space inside was wide enough for me to turn in my manual chair with lots of space around for a wider chair or a powerchair to turn with ease.
Staff
Staff were sympathetic to my complaints about the lifts and are unhappy at the present system. They do not think it works well either. Beyond that they were really helpful and when I was asking to find the hidden lifts (once you start going around on each floor it's easy to lose bearings or feel dizzy) they were happy to direct us. When my daughter needed to find a toilet one was happy to escort her and make sure she got back to us, which is always good.
Anything else you wish to tell us?
I recommend this place to everyone with a codecil about the lifts. Everything else is good to awesome especially the interactive exhibits and the parts which pose questions and the room which is full of music making things etc...I am hoping they respond when I highlight directly the issue with the lifts as i feel that something can be done about this!
Photos
We've had 16 reviews for National Museum of Scotland