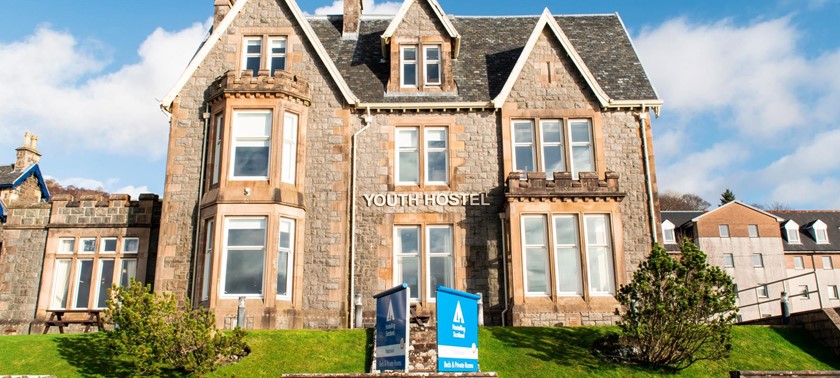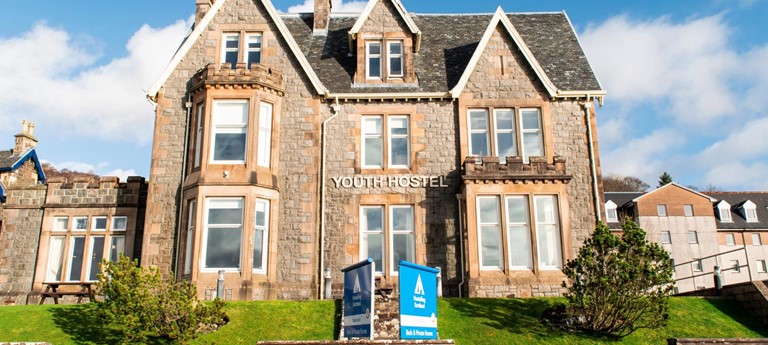 Nice accessible en-suite room with a sea view, but the bathroom needs work
2 likes
Visit date:
This review is especially helpful for those who have or use the following: Walking Aid, Wheelchair, Mobility Scooter
Overview
We were pleased to find a private en-suite room in this cosy hostel in a lovely seafront location, and the staff were cool about putting an extra bed in the accessible room to make it into a family room. The accessible bathroom really needs an overhaul, though.
Transport & Parking
We had no trouble getting a place in the on-site parking.
Access
The hostel has one pleasant accessible room - with sea view and en-suite bathroom - sited on the ground floor of its lodge extension. There's a ramp up to the entrance to the lodge, and then it's level inside. Access to the communal areas of the hostel, like the breakfast room, is also fine. The numerous heavy fire doors are hard work in a wheelchair, so it helps if someone is with you, and unfortunately this also applies to the accessible bathroom, as it's hard to imagine many disabled guests being able to use this on their own. The toilet and basin were OK, although rails could have been better positioned; it was the shower that really let things down. It wasn't actually a wet room, as the hostel claims: you go up a little ramp into the shower and there's no drain in the rest of the bathroom. The wheeled shower chair provided was so rickety that I didn't feel safe on it and my partner went looking for another waterproof chair for me to sit on instead. Then there was the fixed overhead shower head (rather than a hose you can hold), which is never good for a disabled user who has to get into the shower before turning the water on, because you end up with a load of cold water on your head until it warms up. But the worst thing was the stiff panel at the entrance to the shower to stop the water overflowing into the rest of the bathroom. My partner had to be the one to remove this panel so I could get into the shower, then slide it back in before I turned the water on, and then do this again when my shower was finished. This kind of thing comes across as an ad-hoc adaptation invented by someone who has not actually consulted any disabled people about what they need, and we should be past the days where it is routinely assumed that a disabled guest is travelling with a 'carer' to deal with things that have not been made fully accessible.
Toilets
Staff
The thing I particularly appreciated about the staff here was their willingness to be flexible when I first called to book the room. Wherever I go, it's usually such a hassle to find a family room with an accessible bathroom, and I'm often told there's no way the configuration of the accessible room can be changed. However, although Oban Hostel's staff initially reported that their accessible room was only for two people, they went away and thought about it, and quickly came up with the possibility of squeezing in an extra child bed. At the end of our visit, I made sure I told the staff at reception about the difficulties I'd had with the accessible bathroom, because that's better than just moaning about it online, right?! To their credit, they were interested in what I had to say and grateful I'd explained things, saying that it was good someone had spoken up because otherwise they would never know there was a problem. I told them everything I've said here, and I think someone was taking notes, although it's hard to say whether those people were in a position to get any changes made. Oban hostel, if you're reading this, my recommendation would be to drive down and take a look at The Sill hostel in the far north of England, where there are great examples of modern disabled bathrooms.
Anything else you wish to tell us?
I know I've gone on a bit about the bathroom, but that's because I genuinely hope my words will lead to change, as this is a place I'd like to stay again. It was quiet and clean, and had a lovely seafront location with a sea view from the accessible room.
We've had 1 review for Oban Youth Hostel