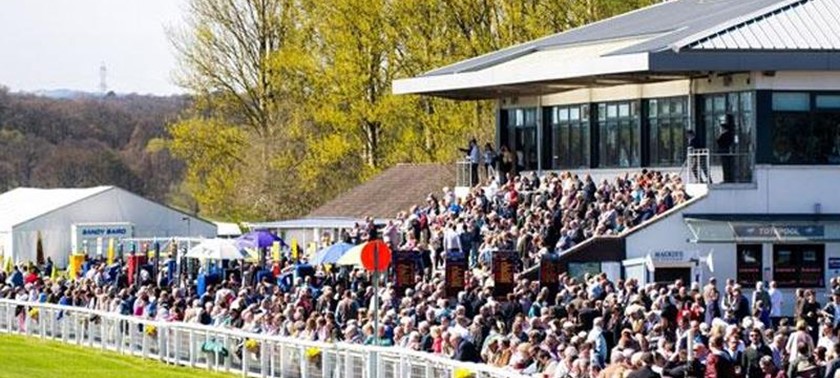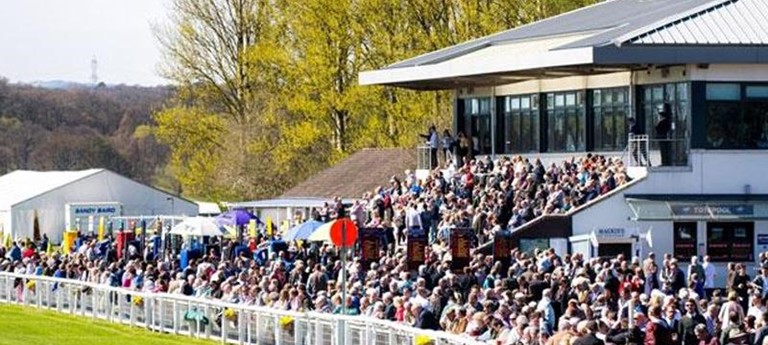 And they're off - to a great day out!
4 likes
Visit date:
This review is especially helpful for those who have or use the following: Powerchair
Overview
A faultless day out. I didn't know what to expect from Perth Racecourse, I'd been there once before but not as a punter and found it hard work as a wheelchair user. This visit was amazing, they have obviously been working very hard to include wheelchair users more and I have to say they've done it well. From the moment you arrive at the car park gates to the moment you leave the staff couldn't be more helpful. Some thought has gone into the fact that sitting in a wheelchair means you can't see over the barrier. At the winners enclosure there's a large raised platform with a ramp up to it (a wee bit steep for manual users) giving you a clear view of the horses and trainers. This idea is replicated at the race course itself with mini platforms placed at the finish line - two individual (on the grass) and one double (on concrete). It was fab, I could see everything that was going on without a barrier or person's body in the way. As this was an ambassadors trip we'd be given the special privilege of getting into the posh restaurant part. Access here had been thought about too, a wee platform lift took you up (albeit a little slowly). We had a window table which meant realistically we didn't have to leave all day, outside there was a viewing area too if we wanted to get some of the atmosphere. The only part I struggled a little with was placing a bet, handing over the money was hard (not just because I'm a tight wad) as the betting desks were so high. Outside in the main betting areas the crowds were immense, but very polite and happily moved when asked (or slightly run into). If you didn't want to pay to get into the restaurant there were many food and drink options dotted around the area. From what I could see there were a few disabled toilet options too. Once all the racing was over they had a Massaoke - basically a crowd based karaoke. I'm sure it was to ease the amount of cars leaving the car park at once but it was a fantastic end to the day, made everyone happy wether they'd lost or won during the day. Who doesn't enjoy belting out an 80's classic to two?!?
Transport & Parking
Car parking was great, right at the main walk way and plenty disabled bays. I took half a mark off as it was on grass which wasn't too easy for one of our group in a manual chair. Also one had gravel which was filling in a hole. This was so loose that his electric chair became stuck and he needed help to get it out.
Access
Access generally was excellent. I struggled with some doors as they were heavy but there seemed to always be a staff member in the area ready to help. As you come from the ticket area into the main public area you cross a track. There's a wee bump down and back up onto the concrete. They had put some sand down to create ramps, however it was so soft we all just sunk into it.
Toilets
I only used the toilet in the restaurant which was great. My only issue was the main door to the toilet area didn't have a disabled sign so I wasn't sure where it was and the doors were very heavy, I had to ask a fellow guest to help me.
Staff
The staff were lovely, and very helpful. From the ground keeper who helped me find bottles of water (which are free!) to the head waitress who seated us all and made sure we had everything we needed.
Anything else you wish to tell us?
If you're looking for a fun day out this is a great venue and experience.
Photos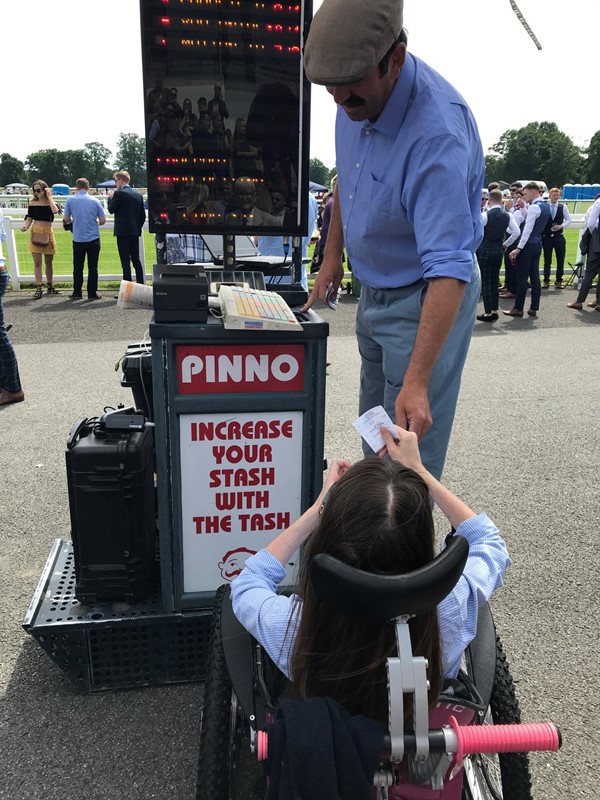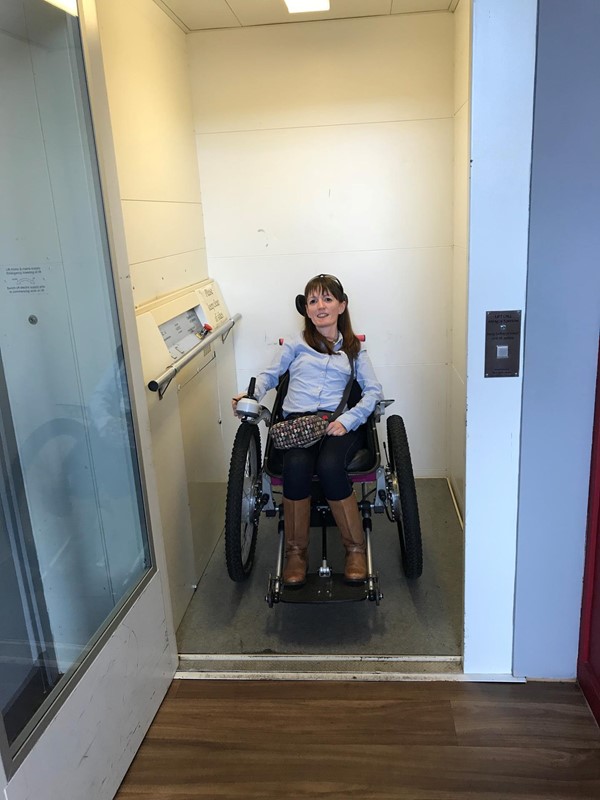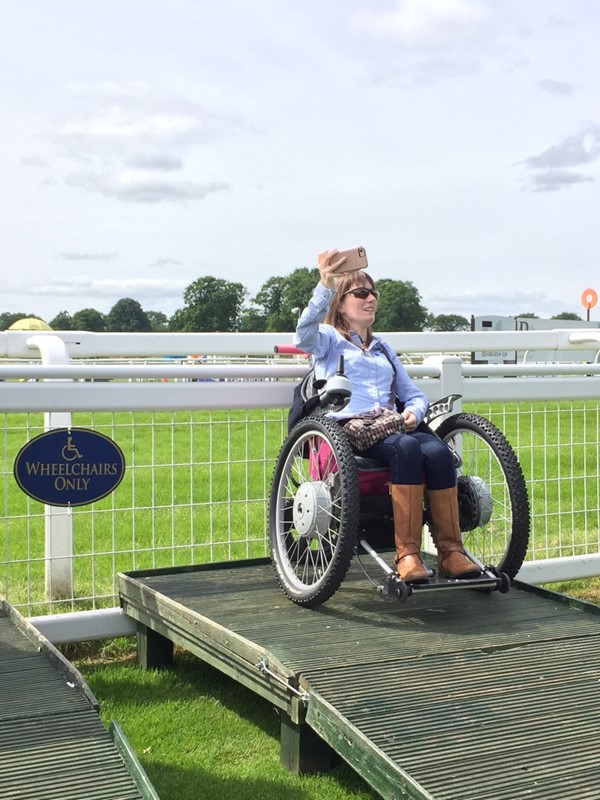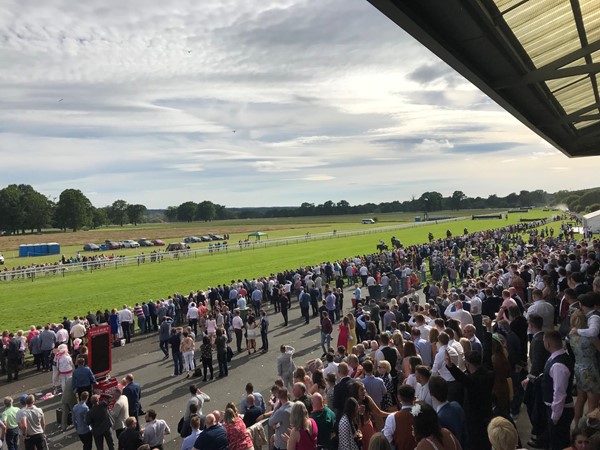 We've had 2 reviews for Perth Racecourse