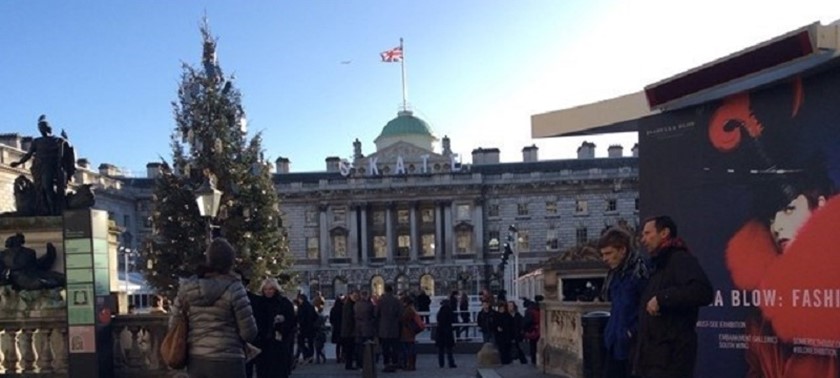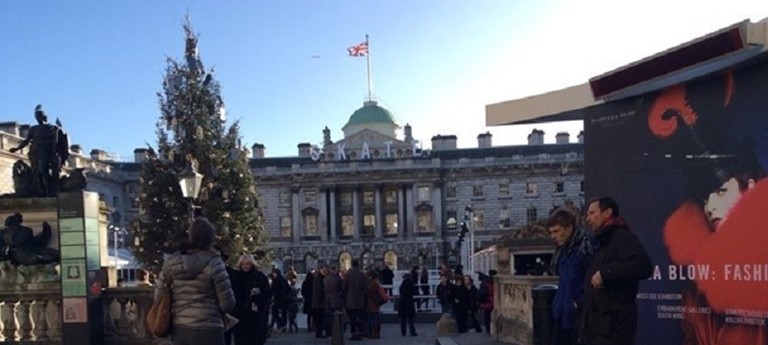 UPDATE: Response to my Complaint, Horror Story for Disabled Access with Policing of a "Secret Lift"
Visit date:
This review is especially helpful for those who have or use the following: Walking Aid
Overview
This is an access review for the Horror Story exhibition which is on till 19 February 2023. The exhibition is in the Embankment Galleries so the information about the building layout and accessibility will be applicable to future exhibitions too. The exhibition was fantastic in terms of curation and content. Reviews of the exhibition are elsewhere so I'm going to focus solely on accessibility, which brought me close to tears. On what should have been my Christmas night out with my friends was it's own access Horror Story as due to layout I was separated from my non-disabled friends as I had to retrace my route through the entire ground floor of the exhibition to return to the ticket desk to be escorted to their "secret lift". In addition due to lack of any seating throughout the gallery despite having taken my maximum quota of prescribed meds prior to going into the exhibition I was in considerable amount of pain and fatigue, which spoilt a lot of the enjoyment of the exhibition and spending time with my friends. I am extremely disappointed by the lack of access and ableism. UPDATE: My complaint was replied to positively in less than a week. Things to note are they are going to review if they can reinstate the accessible parking spaces, review the access information on their website, review seating in the exhibition and already all members of the Visitor Experience team have completed Disability Confidence training. If you would like to read the email response I've included it in additional information.
Transport & Parking
Disabled access has regressed since the introduction of a new traffic system in the Aldwych. I travelled by bus. The traffic at the Aldwych has been permanently diverted so now no buses stop directly outside Somerset House. Depending on what bus you take you may have a longer walk to the entrance. The area outside Somerset House has been pedestrianised. I don't know what if any arrangements there are to cars/ taxis pulling up in front of Strand entrance. I noted in from BWP's Euan's Guide review in December 2013 that with prior arrangement Blue Badge holders can park inside the complex. Somerset House's website now reads that the nearest accessible parking is in Wellington Street or Temple Place, so since the new layout of the Aldwych, access is more difficult for some disabled people.
Access
There are 2 entrances to Somerset House. 1) Embankment entrance with step free access into Somerset House from street level. This entrance is on Embankment, opposite the River Thames and on a road not served by London buses. Very close by are 2 tube stations, Embankment and Temple, both have no step free access. This makes accessing this entrance using public transport difficult for people with mobility impairments. To walk to the entrance from Strand/ Aldwych involves going down one of the side streets, which are all on quite a steep gradient. This entrance is not an easy or convenient option for me as it would have involved a much longer walk and therefore I used Strand entrance. I would recommend this entrance for someone being dropped off by car/ taxi. 2) Strand entrance. Immediately outside Strand is a large, flat, pedestrianised space with a lot of seating. Be aware, not sure if cyclists can drive through as I saw a couple of bikes go past. Strand entrance gate has 3 openings. In the middle is a step free entrance with cobblestones and on either side are a stepped entrance with a couple of steps and no handrail. The stepped side entrances lead onto a path without cobblestones but there is a kerb up to get onto it from the cobblestones, and no drop kerb. This means the only way to the courtyard is via a cobblestone path. Once in the courtyard you can not avoid the cobblestones as you have to cross them to reach the pavement that runs around the edges. I turned left and walked passed the Watch House where there were some freestanding tables and chairs outside. Although no one was sitting in them they had been left partially blocking the pavement and I was just about to get through with my crutch as they were near a railing. It would have been difficult for powerchair users. Signage is a huge problem as there is so little of it. In the Courtyard there was a huge lit sign for the regular toilets which were accessible via a flight of outside stairs. In contract there was no sign to the accessible toilets. Given that many disabled people who need accessible toilets do so due to bladder and bowel problems and may need to access the toilet quickly, this is extremely unhelpful. Particularly arriving in the evening, I had no idea where the step free entrance to the part of the building I was making for was. I crossed over a raised cable cover which straddled the pavement and cobblestones. This was marked out in black with white stripes and was not non-slip. My concern was there was some ice on it, obviously from the staking rink as we had not had any snow/ ice in London at that time and it made it a bit slippery. On my way out my crutch skidded when I was crossing it. I didn't see any other areas with snow on the ground. Arriving at the South Wing I had no idea where to go due to lack of signage to get to my exhibition. There are 2 step free entrances to the South Wing. However the signage to the exhibition was non existent so I didn't know which entrances would take me to where I wanted to go. Therefore I walked past the 1st step free entrance with Stamp Court written above it as I had no idea where it went. This entrance had a ramp and push button door. I walked along saw a huge illuminated sign for Toilets and these lead to toilets accessible only by stairs. No signage saying where the accessible, step free toilets are. I continued on. Then there was more steps down to toilets and this time I saw a sign saying accessible ramp via Eat Ten Cafe so I followed the sign. I then saw immediately in front of me a permanent ramp so I made for it. Only to find the door locked. Retracing my steps I then saw another ramp which led to a door with push button access. Etched on the doors was Eat Ten Cafe. In the evening this was very different to read. It had a push button door. When I got inside I was in an empty cafe. The first door I tried to exit was locked. The second door opened. Both the locked and unlocked door where manual. This brought me out into a corridor near the accessible toilet. The lift in this part of the corridor is for staff only. I had to walk to Seamen's Hall to find a map showing where the public lifts are. There are 2 lifts. There are raised buttons but no audio announcements regarding which floor you're coming out into. From there it was a couple of steps without handrail or a platform lift to the Embankment Gallery entrance. I was already feeling exhausted. There was no queue so we walked straight in. There a large, heavy, manual doors to enter/ exit the exhibition The exhibition is on 2 levels. On the ground floor there was no seating until the last room. Then there was a small, low level bench with no back support or arms. It was in front of a TV monitor and was occupied. When we finished the lower gallery I has to leave my friends and retrace my steps to the entrance. Thankfully the exhibition wasn't busy when I visited so I didn't have to deal with crowds. My friends took the stairs to the next floor, which had a hand rail on both sides. At reception I was escorted to the "secret lift" and told to press the Mezzanine floor. When I exited there was no signage to say where I needed to go. I felt a bit disorientated. I asked a couple which direction the upstairs exhibition started from. I had to walk through 80% of the upstairs exhibition to get to the top of the stairs and rejoin my friends. There is no seating on the Mezzanine level. By this time I was in a lot of pain, extremely fatigued, feeling othered by the building layout, lack of access and ableism. I was ready to go home. There was a section where there were only stairs with handrails either side to an upper level. There were about 10 steps up with a spotlight with arrows on the lower steps, which could make it difficult for visually impaired people to make out the steps safely. As I was doing an access review I went up the stairs. There were 3 small rooms. One a gallery and 2 with film footage. All 3 rooms had the same low bench seating without back support and no arms. I was desperate for a seat by then. I thought if I couldn't get up someone would have to help me. The seating was so welcome. Sitting down eases my back pain. I manged to transfer safely but I was a bit wobbly. Retraced my steps back to the exhibition. There was one exhibit with a very low level rope in front of it. The person in front of me fell over it. This is a safety hazard. At the end of the exhibition I has to retrace my steps and hunt for the "Secret Lift", thankfully one of my friends spotted it. I didn't know which floor to press to exit the exhibition. When I got out the lift again slightly disorientated as didn't know where I was. There was an event going on in the shop and luckily there were some chairs, as they are not usually there and I sat in one. Messaged friends to say where I was and let them go round the shop. On exiting I retraced my steps and found the entrance to Eat Ten Cafe closed. Had no idea where there was a step free exit, I was exhausted and in a lot of pain and I just wanted to go home. No staff around so went into bar area to ask for help and a member of staff escorted me to the Stamp Office exit.
Toilets
Signage to the accessible toilet was poor. I used the accessible toilet next to Eat Ten Cafe. The first door from corridor is push button. The door to toilet itself is manual. Toilet is spacious, clean and has grab rails and emergency cord. There is a rather confusing sign saying please keep the cord in an accessible position. Not everyone will know what that means. I didn't have a red cord card on me. Also cord is tucked away in the corner behind the toilet not making it easily accessible anyway if someone fell.
Staff
There was a notable lack of staff about. I met my friends there at 7pm as we were attending their late Friday night opening and the Seamen's Hall desk was unstaffed. We didn't see anyone till the ticket desk for the exhibition. At the ticket desk I was told if I didn't want to use the stairs I could come back to the ticket desk and staff would take me to the "Secret Lift". Why Somerset House is your step free route which enables disabled people to go round the exhibition safely a secret? I have a visible disability. I walk with a crutch but what about people with hidden disabilities. How are they made aware of the "Secret Lift" so they too can travel safely? Safe access is being left to members of staff to gate keep and police who or who not appears disabled. This is totally unacceptable and puts disabled people with hidden disabilities or those with visible disabilities who the staff may forget to tell at possible risk. It is an unsafe practice. How would you feel Somerset House if a disabled person fell going up the stairs to the Mezzanine floor because they used it not knowing there was a safe, step free, accessible alternative? A member of staff escorted me to the lift. This took away my ability to independently visit the exhibition and remain with my friends. The staff in the bar were helpful in locating a member of staff for me when I didn't know where step free exit was. The member of staff took me to Eat Ten Cafe door. I assumed they had a key. They didn't. He then escorted me to to the Stamp Office door. I explained that I had used the Eat Ten Cafe entrance earlier and that step free route was locked by 9pm. Obviously they don't except disabled people to be out so late so they just lock an accessible route. There was no apology for the inconvenience.
Anything else you wish to tell us?
The whole experience was a real life Horror Story with regards to accessibility. I will not be returning to a venue which discriminates and potentially puts disabled people's safety at risk. I would suggest to improve access. 1 Better signage throughout. Especially the accessible toilets for the skaters. Accessible toilet signage should be on par with regular toilets, especially as many people using accessible toilets have bladder or bowel problems. Only having easy signage for non disabled people shows a lack of thought and appreciation of disabled people's access and safety needs. It will be more time consuming for someone like me with a mobility disability to walk to the toilet to find the toilet and therefore it should be clearly signposted. 2 From Strand have a map which clearly shows the step free entrances into the various sections of the building. Also put this map on your website. (This will improve the visitor experience for disabled people as we're not wasting time and getting frustrated about finding a safe route into the building). 3 The outdoor table and chairs outside the Watch House should be repositioned so that they are away from the barriers and thus allowing powerchair users and people with prams to walk on the pavement and not have to walk on the cobblestones. 4 The black and white covered raised cable cover should be replace the board with a non slip surface cover. 5 If the Stamp Office is the only step free route into South Wing from Strand that remains open throughout your opening hours advertise it as such, so disabled people are not wasting their precious energy going to entrances that are shut. 6 Make staff more visible so people easily know who to approach if they require assistance when the Seamen's Help Desk is unoccupied. I didn't know who to approach. 7 Internal, manual door to accessible toilet next to Eat Ten Cafe to be replaced by a push button door. 8 Get some Euan's Guide red cord cards for free or improve the wording about the emergency red cord. 9 Lifts to give audio announcements on floor level. 10 Seating with back support and arms outside the Embankment Galleries, so there is somewhere to sit if waiting for friends or for car/ taxi to pick you up, especially as this is the easiest step free route in/ out of Somerset House especially now Blue Badge holders are unable to park on the premises any more. This would be a helpful reasonable adjustment if they need to wait for their transport. 11 Seating with back support and arms throughout the exhibition galleries. 12 Immediate review for safety reasons about how disabled people are informed their is a safe, step free route around the exhibition. A lift should not be a public secret. Relying on staff to tell people means that those with invisible/ visible disabilities may be missed. It also should be advertised on their website. 13 Clear signage to the "Secret Lift" and also where to rejoin exhibition. 14 Accessible lift to be installed in Embankment Galleries exhibition space so disabled people don't have to retrace their steps or be separated from their group, ie have equity with non disabled people when visiting the exhibition. 15 A platform lift to be installed to enable disabled people to access the three rooms up the stairs. If step free route is not an option then video with audio description available so they don't miss out. Also review lighting on stairs. 16 Create an audio guide of exhibition for visually impaired visitors. 17 Install a Changing Places toilet or put on your website where the nearest Changing Places toilet is (Royal Festival Hall). 18 Remove or increase the height of the temporary barrier in front of one of the exhibits on the Mezzanine floor as someone didn't see it and tripped over it while I was there. This is a safety hazard. Overall the exhibition was fantastic. Highly recommend if you have no mobility disabilities. As a person with a mobility disability I would say visit with caution. I have submitted a formal complaint and will update this review with with their reply when I receive it. UPDATE: In less than a week Somerset House replied to me with a positive response outlining what they are going to do to address the points I raised in my complaint. In addition, they also sent me a DM via Twitter as they had picked up my Euan's Guide review tweet to say that they were sorry to hear about my experience and requested my email address to reply to me. The email in reply to my complaint said: "Dear Tina, Thank you for taking the time to get in touch and for your patience while we looked into this matter further. Somerset House strives to ensure that all events at Somerset House are fully inclusive and accessible for all, and so it is very disappointing to hear of your experience. We would like to assure you that we take your feedback very seriously. Unfortunately, due to Westminster council's ongoing works in the redevelopment of the Strand, the decision to have our parking spaces unavailable to visitors was outside of our control. When visitors with accessibility requirements get in touch regarding their visit, we do make every effort to assist and make any arrangement possible to ensure our events and exhibitions are fully inclusive spaces. Taxis do operate in the area and movement for taxis is maintained along Aldwych. Now that these works are complete, we are reviewing whether we can reinstate the accessible parking spaces, however it was just not possible to gain access whilst the works were taking place. Somerset House is a listed building however we do consistently work to remove barriers for visitors with disabilities or access requirements to ensure our events and exhibitions are accessible. For example, in our Embankment Galleries (where The Horror Show! is based) we have an accessible lift available for visitor use to access the upper levels of the exhibitions. We apologise that it was referred to as a 'secret lift'. It is not a secret, and we are speaking to our team to ensure that it is not referred to in this way. We also have ramps throughout the building and share information regarding accessibility on our website so that visitors are able to plan their visit beforehand. However, I appreciate that you feel that this information can be clearer and more comprehensive. We are now reviewing this information to ensure that we are providing clear information about the best routes around the site. In conjunction with our newly formed Access Action Group, we will also aim to have event or exhibition information more clearly displayed for visitors to plan in advance. Furthermore, all members of the Visitor Experience team have completed Disability Confidence training and we have a number of 'roaming' positions throughout the exhibition which are intended to help visitors with any questions or access assistance they may have about the exhibition or navigating the space. We will also revisit the training with our Visitor Experience Assistants to ensure they are providing a positive experience for our visitors with access needs. In addition, following your feedback, we are in discussions with our exhibitions to make some changes in the seating we have available throughout our exhibitions. I would like to assure you that your email has been shared with the wider team for consideration, including our Access Action Group, to make certain that we can learn from this feedback and make the required changes. As a gesture of goodwill, and in light of your experience, we would like to offer a refund for your tickets purchased. The amount (£16.50) has now been returned to the original payment card. Please allow up to 5 working days for the refund to be process and for the funds to show in your account. We hope to have the opportunity to welcome you back to Somerset House in the future and once again please accept our sincere apologies that your experience did not meet expectation. Best wishes, Abi ​ Visitor Experience Somerset House Trust" I look forward to returning at a later date to see what access improvements they have introduced.
Photos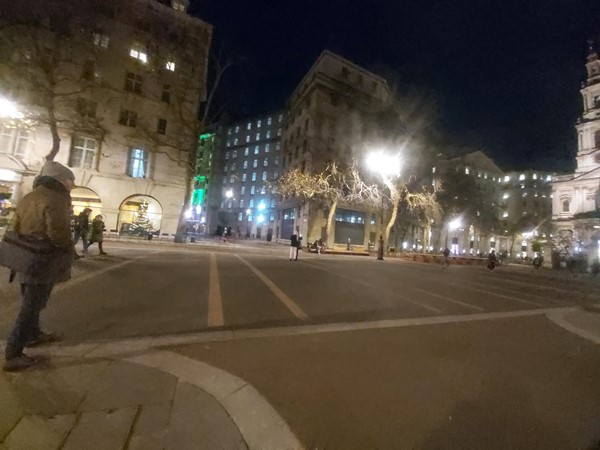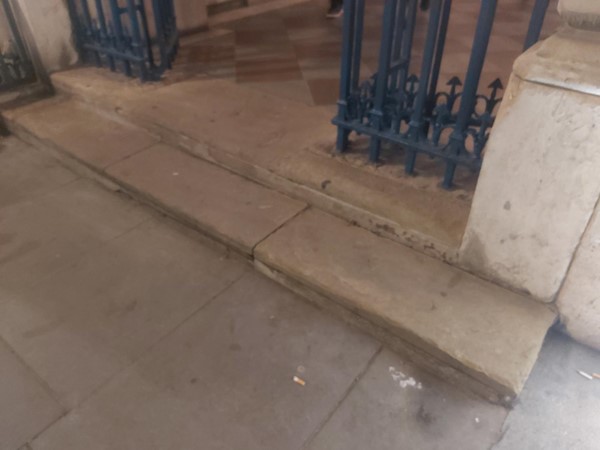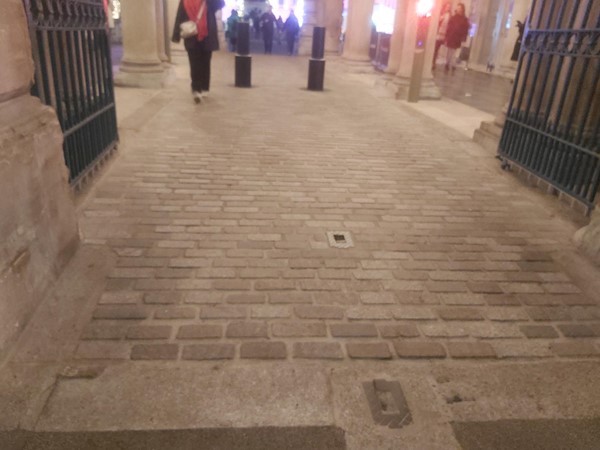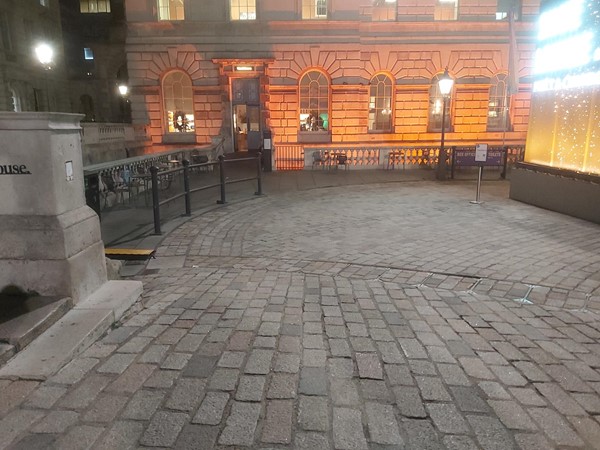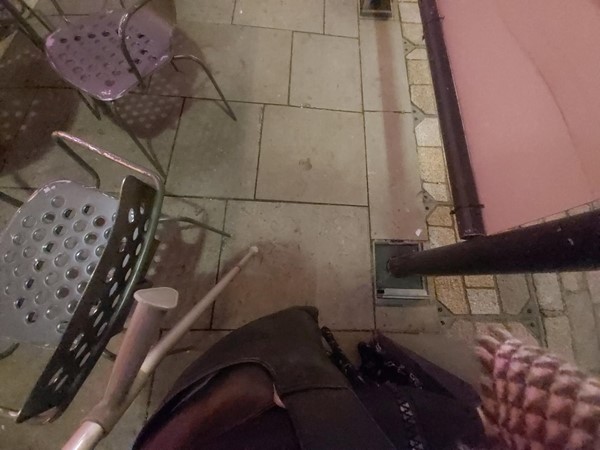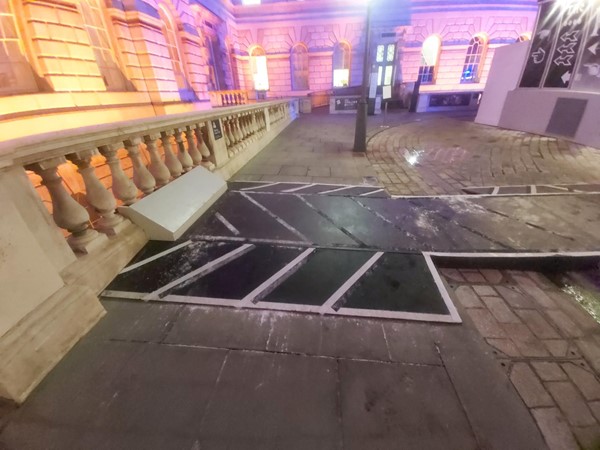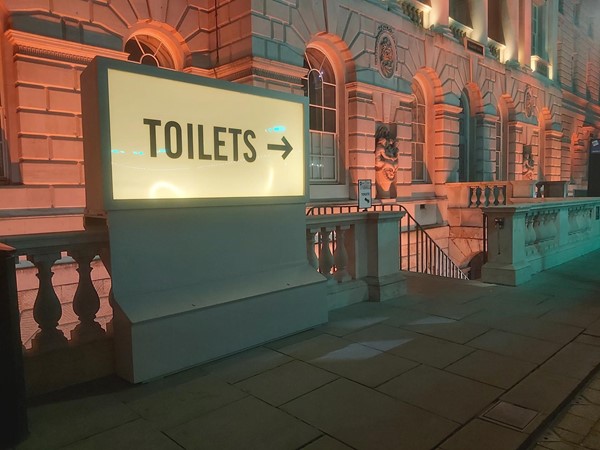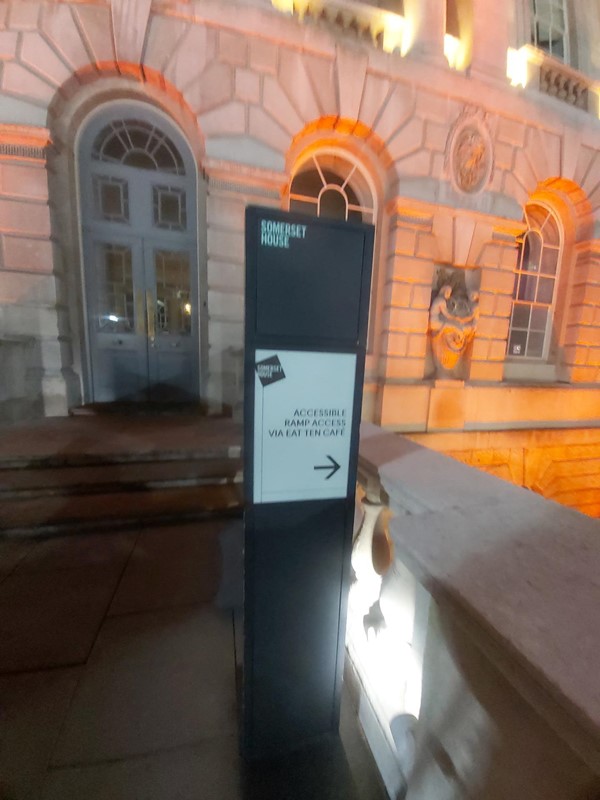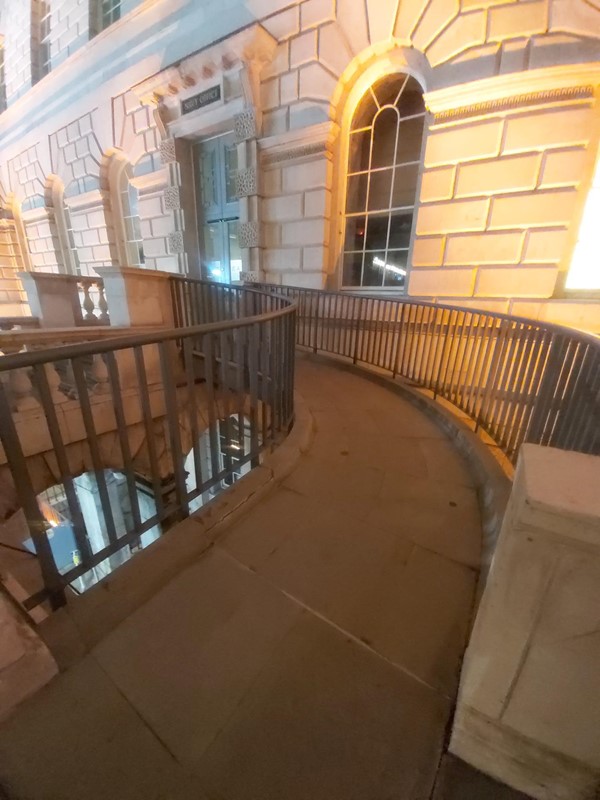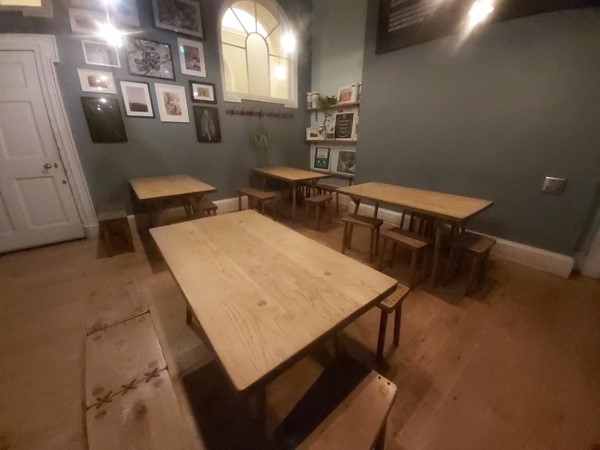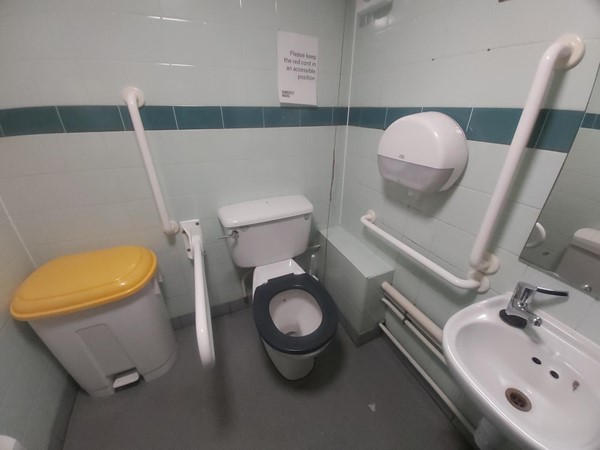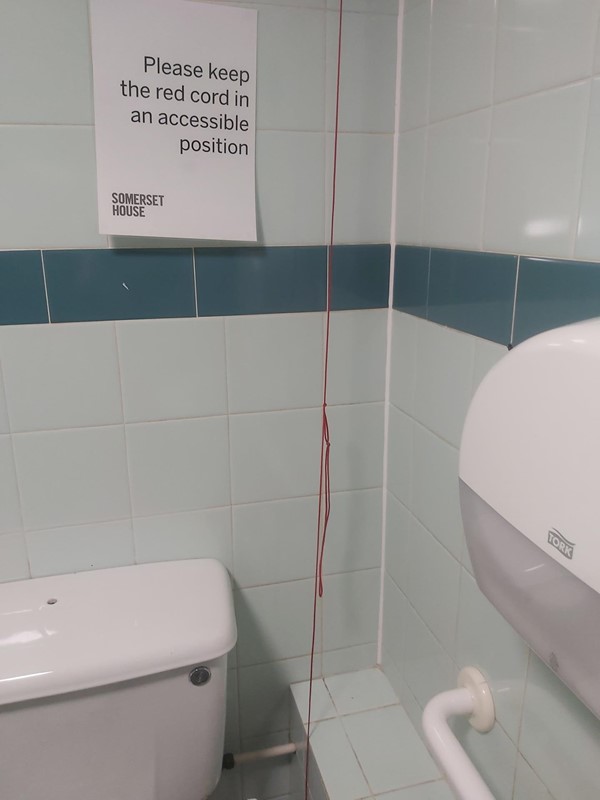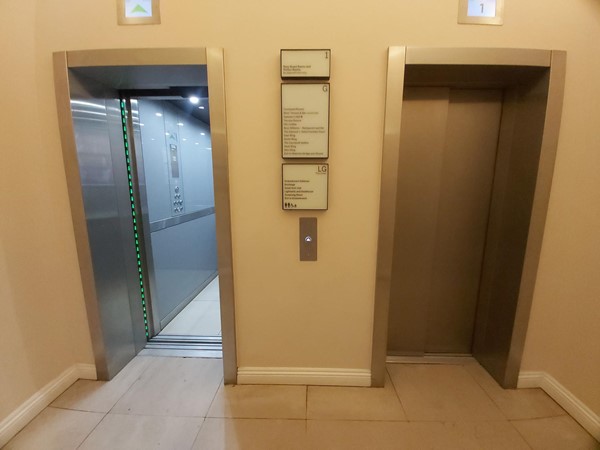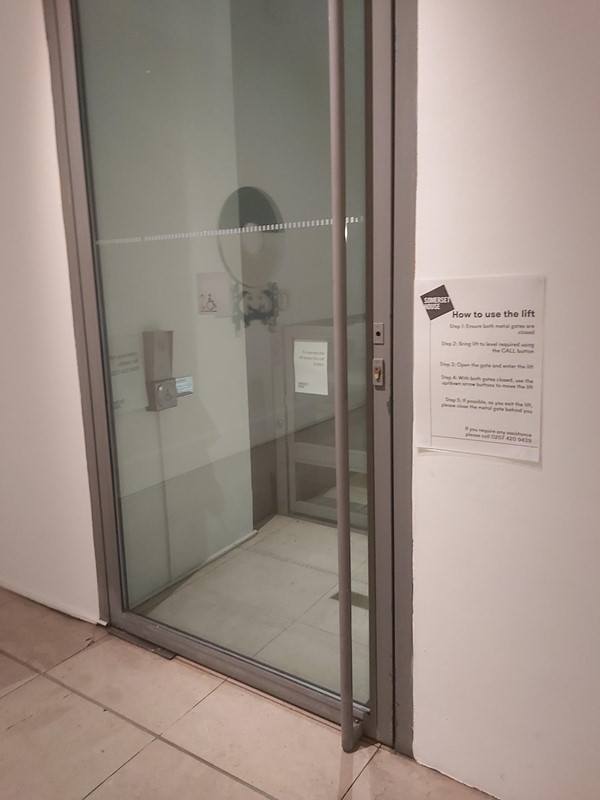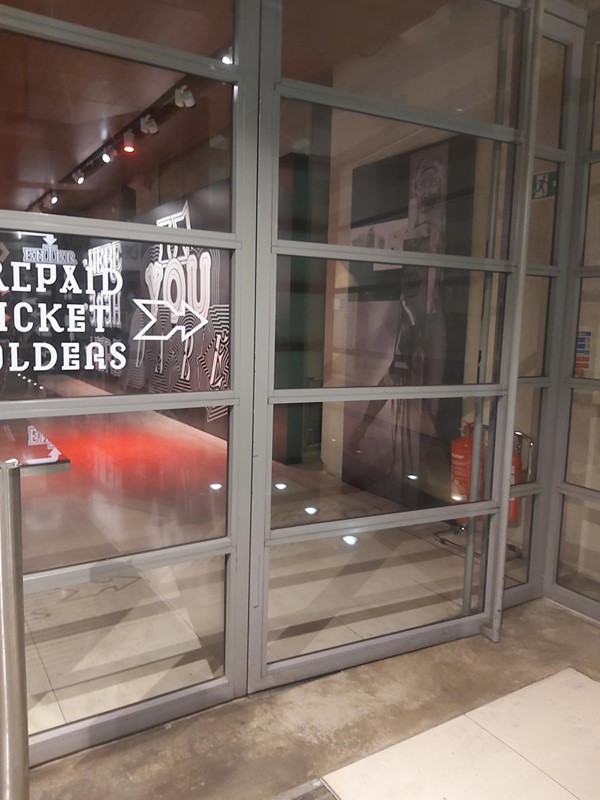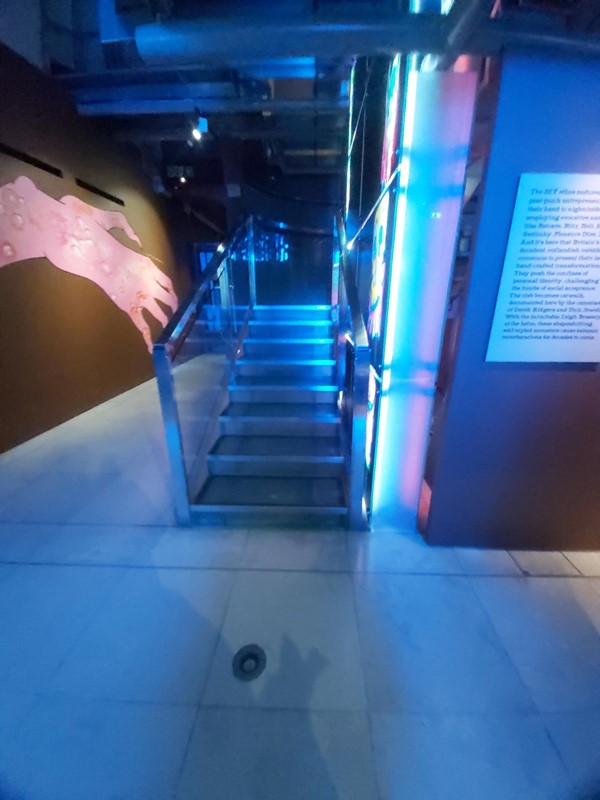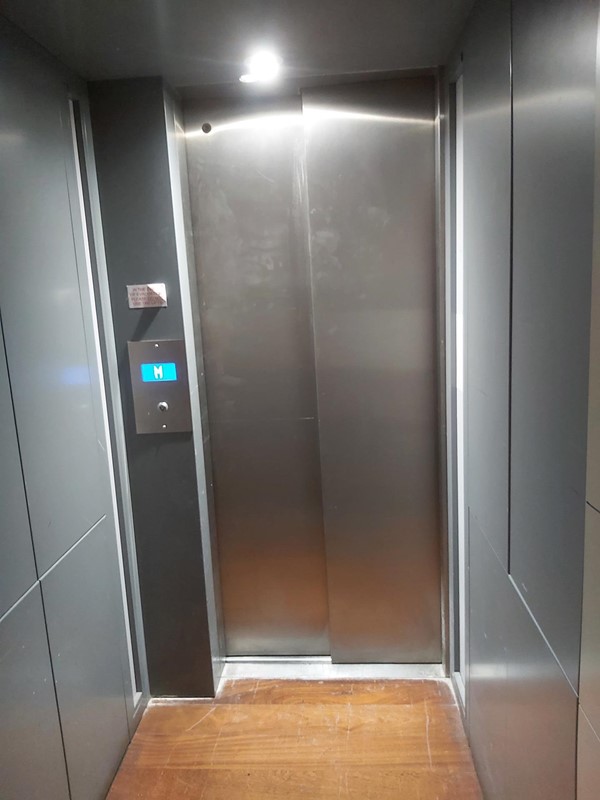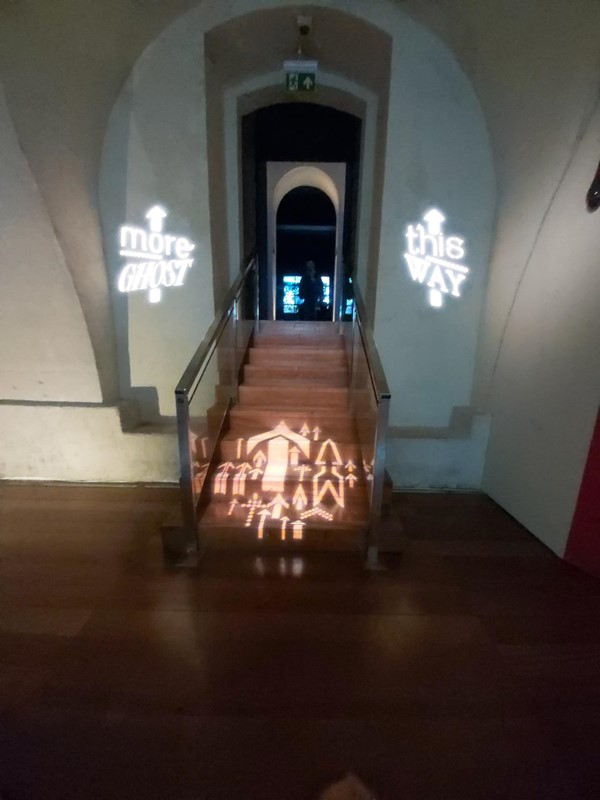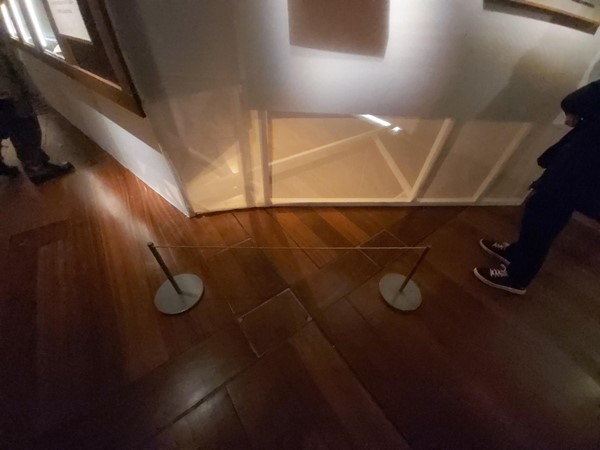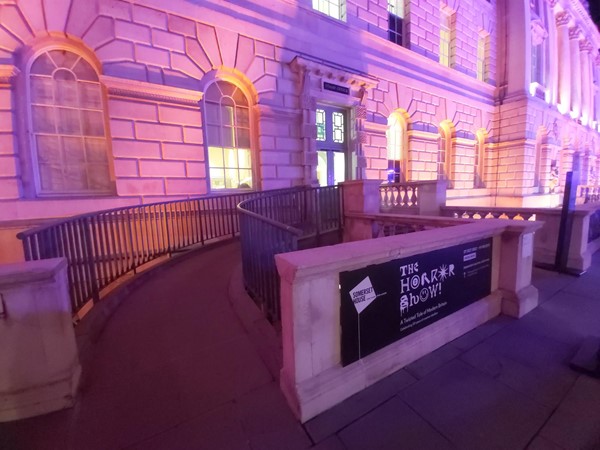 We've had 3 reviews for Somerset House