Talbot Rice Gallery
University of Edinburgh, Edinburgh, EH8 9YL, United Kingdom
|
01316514540
|
Website
Disabled Access Day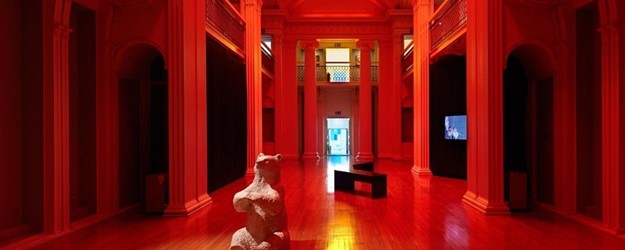 Register on Eventbrite or call 0131 550 3660.
Join us for a walking tour taking in four of Edinburgh's contemporary art galleries!
Juliana Capes will lead a wonderful descriptive morning art tour starting in the  Dovecot at 10am, then onto Talbot Rice Gallery and Stills before ending at The Fruitmarket Gallery for lunch. The galleries are all located within an easy half mile walk of each other within the historic Old Town. 
The day will introduce participants to each venue, their exhibition spaces and programmes and introduce their current exhibition. It starts at 10am at Dovecot, walking to Talbot Rice Gallery for 10.45, walking to Stills Gallery for 11.45am and then onto lunch at 12.30pm at The Fruitmarket Gallery. Each Gallery will have refreshments and staff on hand for participants who wish to drop out of the tour and chat more about the galleries programmes. 
This familiarisation tour focuses on the galleries buildings and current exhibitions. Juliana will take you through detailed descriptions at each venue, which will bring these creative environments to life. This event warmly welcomes disabled people including those with visual impairments and people with hearing loss. A portable hearing loop will be available at each venue. 
Activities will continue in the afternoon at the Scottish National Portrait Gallery. 
For more information visit https://dovecotstudios.com/programme/art-walking-tour-for-disabled-access-day-sense-of-place/
Back to Events