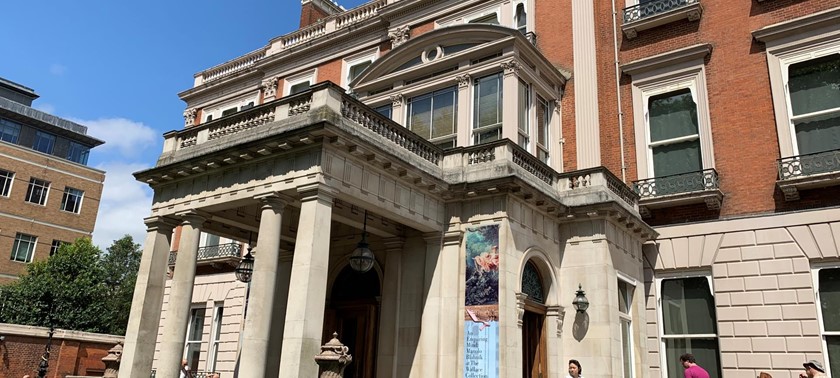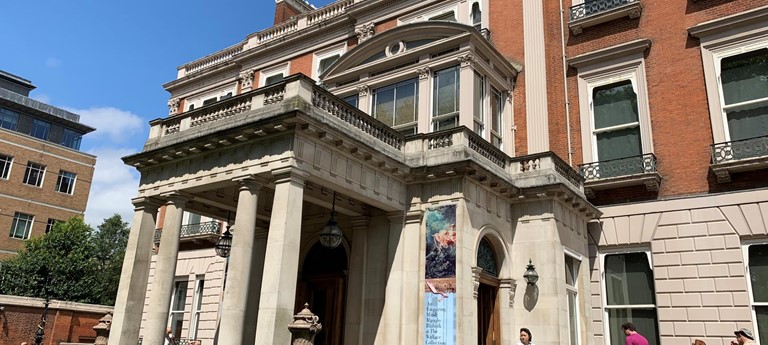 Very well organised for wheelchair users - recommended
2 likes
Visit date:
This review is especially helpful for those who have or use the following: Powerchair
Overview
A lot of thought has gone into making the Wallace Collection fully step-free, so it's a pleasure for a wheelchair user to visit it.
Transport & Parking
There are currently no step-free stations nearby but patient visitors might wait for Bond Street Station (which is very near by) to become fully step-free when Crossrail opens some time in 2018. Meanwhile there is an orgy of buses on Oxford Street which will drop you off outside Selfridges, after which it's a short walk/roll up Duke St to Manchester Square.
Access
The Wallace Collection is housed in a grand town house, Hertford House, on the north side of Manchester Square. The front portico has doors on both sides which can be approached step-free from either of two curved paths leading from the street (i.e. avoid the front doors facing the street). Once you're inside everything is step-free and you will be given a remote control to operate a small number of doors which are otherwise hard to open and close. There is a fine modern lift in the stairwell on the west side of the house, with room for most sizes of wheelchair or powerchair and - at a pinch - also room for a friend or carer.
Toilets
The toilets are in the basement are are reached using the lift I mentioned above. The wheelchair-accessible toilet has an electrically operated door, with big push-buttons both inside and outside the cubicle. The layout is absolutely perfect - full marks! It is a rare pleasure to give a wheelchair accessible toilet five stars!
Staff
When we arrived, the person at the reception desk spotted me in my powerchair and wanted us to have a remote control (as mentioned above). She made the classic error of speaking only to my friend, as if I didn't exist, or as if I was unable to communicate or speak for myself, just because I'm using a wheelchair. She explained to him everything about how to use the remote control and which doors it was needed for, addressing only him, not me. At the end of all this, I asked her "Am I allowed to use the remote control too?", and she said "Oh yes, of course!", not realising that my question was playfully intended to highlight her total failure to engage with me. She needs some disability-awareness training. Apart from this rather disagreeable encounter, all staff were friendly, helpful, unintrusive and sweet.
Anything else you wish to tell us?
The collection of art and artefacts is enormous. There is an awful lot of ornate furniture and vases and clocks and other elaborate ornaments. If you like very simple, sheer, plain design you will be horrified. There are vast galleries of armour, spears, swords, shields, daggers, and other ghastly weapons of death too hideous to mention here. On the first floor are several rooms containing many fine paintings. One painting you mustn't miss is the portrait of BRIZO, a lovely fluffy dog. The Z in his name is painted backwards for some reason. There is a restaurant in the covered courtyard at the back. I have eaten there several times but I don't eat there any more because I think it's vastly over-priced. If money is no object, do eat there, because the food is good.
We've had 2 reviews for The Wallace Collection