Accessible Six Nations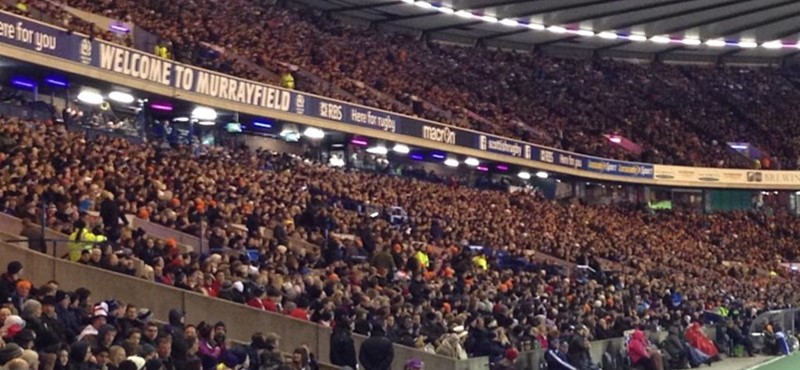 The Six Nations is back! Are you going to the game or wanting to find somewhere to watch it with a couple of pints? It might feel a tad different in the post-lockdown world but we've collated reviews of the accessibility of Six Nations stadiums and nearby local pubs and restaurants. 
Murrayfield Stadium, Edinburgh
Murrayfield is home to the Scottish national rugby team. It is close to the city centre and our reviewers recommend travelling to Murrayfield Stadium with Edinburgh Trams, which has a stop dedicated to the stadium.
We're told accessibility at the stadium is generally good, with 4.4 stars out of 5 from 14 reviews. Our reviewer karine1985 rated the "great atmosphere" and said "there's nothing quite like being at Murrayfield!" Other reviewers have even commended the accessibility during different events, such as starling14 who got to see Rolling Stones there. Murrayfield Stadium also has a Changing Places Toilet!
Our reviewer M_M_D said: "Our tickets were trackside, so we had fantastic views. They were very easy to access. The stadium has great disabled toilets – these were manned by staff to stop them being used by non-disabled people."
There are two games at Murrayfield Stadium for this year's Six Nations: Scotland vs. England on Saturday 5th February at 4.45pm; and Scotland vs. France on Saturday 26th February at 2.15pm.
Looking for somewhere nearby to watch the game? The Caley Sample Room is just a kilometre away with the pints flowing and good pub grub. Or if you want to keep it more central, The Haymarket or Jolly Botanist will give you rugby on tap. The Chanter, a central sports bar, shows everything from rugby to cricket with multiple televisions!
Photo of: Edinburgh Trams at a station. An accessible way to get to Murrayfield.
Principality Stadium, Cardiff
Wales, the reigning champions, will be looking to secure another crown in the Six Nations. Principality Stadium is very central, so finding a pub nearby won't be a problem and is near several public transport options.
The accessibility has improved at the stadium over the years, with our reviewer Hippymum giving 5 stars. They said: "We've attended several events here and every time access has been easy. The stewards are extremely helpful and will gladly take you to your seat. Accessible toilets are every few hundred yards and are always clean."
Principality Stadium will host three of Wales' games during the 2022 Six Nations: Wales vs. Scotland on Saturday 12th February at 2.15pm; Wales vs. France on Friday 11th March at 8pm; and Wales vs. Italy on Saturday 19th March at 2.15pm.
Euan's Guide reviewers recommend the nearby The Cosy Club, which offers relaxed dining and lounging, or Chapel 1877 Bar & Restaurant, to watch the Six Nations.
Twickenham Stadium, London
Home to the English Rugby Union in the south-west of London lies Twickenham Stadium. Twinning as a concert venue too, it always has a great atmosphere!
Our reviewer oldfirehazard said: "The stadium is very welcoming of wheelchair users, with good access, attitudes and policies. I've made several visits there and enjoyed every one! On all our visits, staff have been unfailingly polite and helpful. Stewards are always on hand at the accessible seating areas. Very good attitudes to accessibility, and awareness of the needs of disabled people."
England will host two games at Twickenham Stadium during the Six Nations: England vs. Wales on Saturday 26th February at 4.45pm; England vs. Ireland on Saturday 12th March at 4.45pm.
Looking for a couple of bars to watch the game or perhaps visit before or after? Our reviewers recommend The Old Brewery, which is a gastropub with plenty of space for a drink. There's also The White Swan – a "cheerful, accessible spot" to watch the game.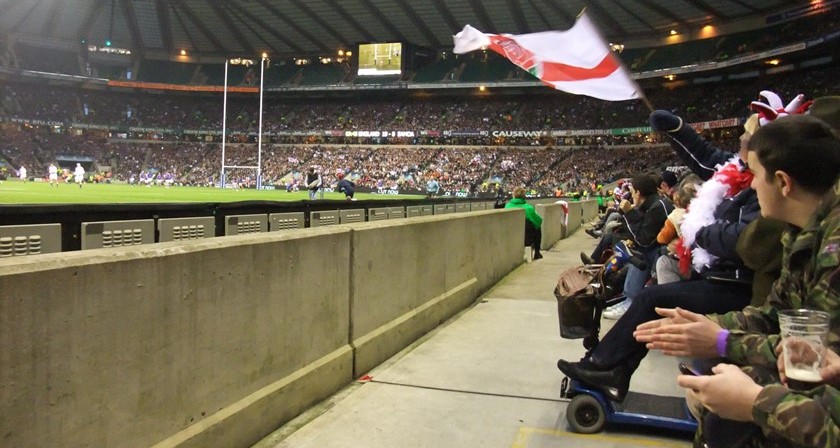 Photo of: Twickenham Stadium from the front row.
Aviva Stadium, Dublin
There's so much to see while in Dublin but if you're going to see Ireland play in the Six Nations, you'll be glad to know that Aviva Stadium is "very accessible, regardless of whether you choose to stay close by or further out."
Our reviewer Chelsea_Douglas went to Aviva Stadium to see Ireland vs. Scotland. "The access is excellent – there are a total of 5 accessible entrances depending on which area of the stadium you're in with a number of lifts to get to your seat. The bar and food outlets all have lowered sections."
The stadium is easy enough to get to, with the local train system – the DART – being the preferable option, or you can organise parking spaces directly with the event organisers.
Ireland will host three games at Aviva Stadium during this year's Six Nations: Ireland vs. Wales on Saturday 5th February at 2.15pm; Ireland vs. Italy on Sunday 27th February at 3pm; and Ireland vs. Scotland on Saturday 19th March at 4.45pm. 
The local Sandymount Hotel might be a place to stay when going to the rugby and Chelsea_Douglas can confirm – it's "a fantastic hotel with rugby at its heart." It could also be a venue for some pre-match drinks or watching the game if you can't get a ticket. Angelina's could get you some brunch. But if it's just drinks you're after, The Parnell Heritage Pub & Grill or the Button Factory will show you the rugby. And of course, head to the Guinness Storehouse for the obligatory tour and iconic pint.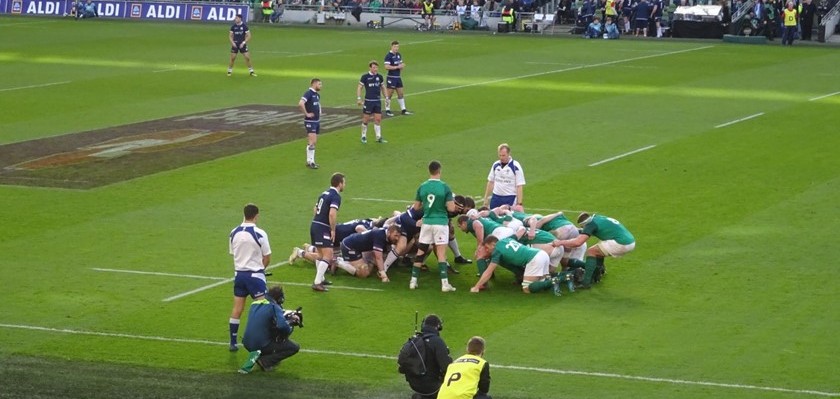 Photo of: Ireland playing Scotland at Aviva Stadium.
We hope you have a great Six Nations and that your favourite team is crowned champion! Don't forget to leave a disabled access review – whether it's a stadium, bar or restaurant.