Accessing the Six Nations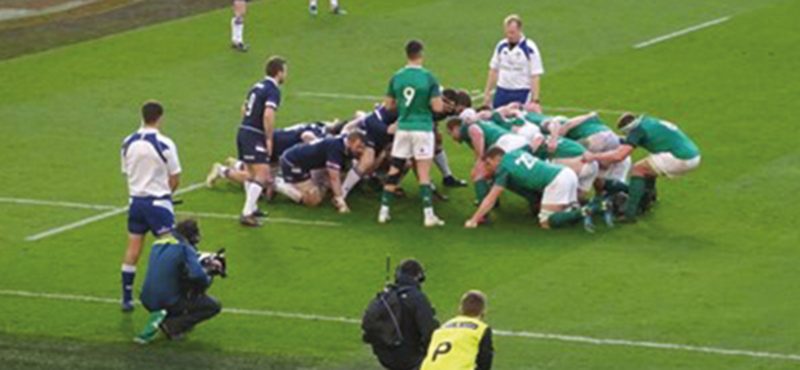 Before the 2020 Six Nations kick off, we want to showcase the accessibility of venues that host and show the Six Nations so rugby fans can take part in the buzz! We've collated the home venues for Wales, Ireland, England, Scotland, as well as some surrounding venues that show the games. We want to know your favourite rugby spot – leave a review on Euan's Guide for a stadium, pub or restaurant here.
Wales – Principality Stadium
Current champions Wales call the Principality Stadium in Cardiff home. They will kick off the 2020 Six Nations and their first game here is on the 1st of February when they will host Italy. The kick-off is at 2:15pm.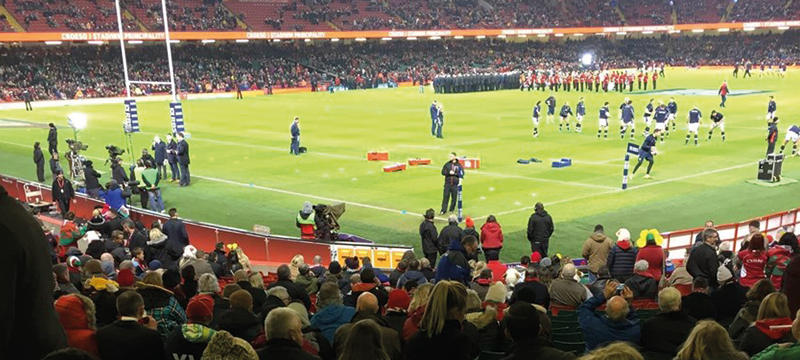 In recent years the Stadium has improved in terms of access which is reflected in the reviews we receive from visitors. One reviewer says that "access is very easy" and toilets can be found around the stadium. If you go to the Principality Stadium this year please leave a review on Euan's Guide to show the venue, and others, how important disabled access is.
Alternatively, if you're in Cardiff and want to watch the game, Euan's Guide reviewers recommend The Pendragon, or Chapel 1877 Bar & Restaurant.
Ireland – Aviva Stadium
To support the boys in green, Ireland's Aviva Stadium in Dublin is accessible by public transport and promises a brilliant atmosphere at every match. They kick off at home against Scotland at 4:45pm on the 1st of February. If visiting Dublin, why not also pop into the home of the Six Nation's title sponsor? The Guinness Storehouse provides an interesting and entertaining insight into Ireland's national drink. It also has five star reviews on Euan's Guide!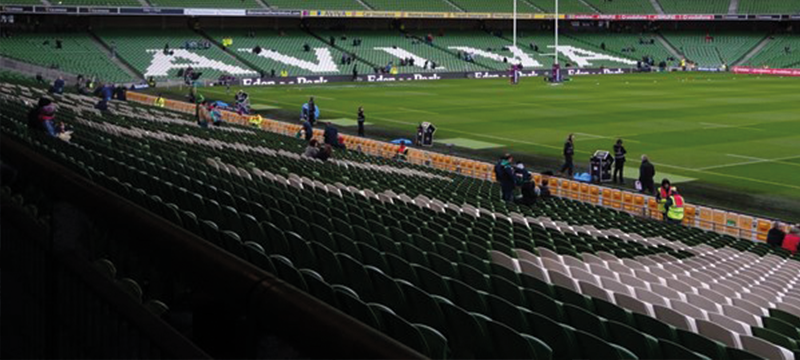 Aviva Stadium can be reached by the DART (Irish Rail Service) or there are disabled parking bays available upon prior arrangement with event organisers, or the IRFU (Irish Rugby Football Union). There are 230 spaces for wheelchair users and companions, and all food and bar outlets have lowered sections on their counters. There are also 51 accessible toilets close to accessible viewing areas. Our Ambassador Chelsea_Douglas calls the Aviva 'one of her favourite Rugby Venues!'
In the centre of Dublin there are lots of venues that will show the game. The Parnell Heritage Pub & Grill and The Sporting Emporium have been listed on Euan's Guide. Could you be the first to review them – or another accessible rugby viewing venue in Dublin?
England – Twickenham Stadium
In the south-east of London, Twickenham hosts England's home games as well as being a cool concert venue. The first game at Twickenham in the 2020 Six Nations is on the 23rd of February at 3:00pm against Ireland. You won't want to miss this one!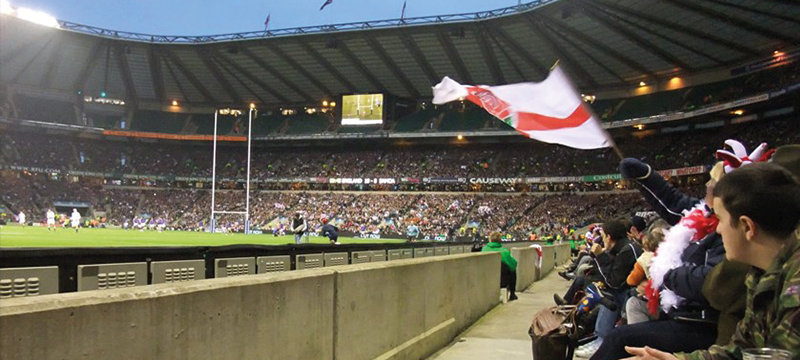 Overall, Twickenham has been described by reviewers as 'very welcoming of wheelchair users, with good access, attitudes and policies.' There are spaces for wheelchair users in multiple parts of the stadium – all accessed via ramp or lift – and accessible toilets nearby, which require a RADAR key.
There is plenty of options to watch the game in a pub in London. Euan's Guide reviewers recommend The Old Brewery, and the White Swan.
Scotland – Murrayfield Stadium
Edinburgh is the home to the Scottish rugby team – as well as Euan's Guide! Murrayfield Stadium can be accessed via the Edinburgh Tram system which has had very positive feedback from wheelchair users. However, take care on match day as the trams will be super busy! Scotland's first home game is on the 8th of February at 4:45pm. You don't want to miss this one either!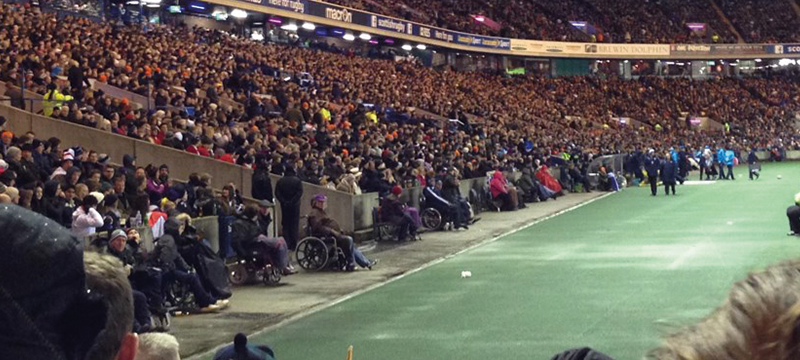 Murrayfield has been described by our viewers as having a great atmosphere! There are 124 spaces for wheelchair users and companions around the stadium, and accessible toilets are nearby these areas. One reviewer says 'There is nothing quite like being at Murrayfield!' and commends the staff, toilet facilities and general accessibility. They also rightfully recommend that you wrap up as it can get very cold here!
To watch the game in the city centre, Euan's Guide reviewers recommend Brewhemia on Market Street, and The Chanter just off Lothian Road.
From all of us at Euan's Guide, we hope you have a fun and safe Six Nations season. Wherever you go, don't forget to leave a disabled access review so others can find out what is out there!