Afternoon teas in Edinburgh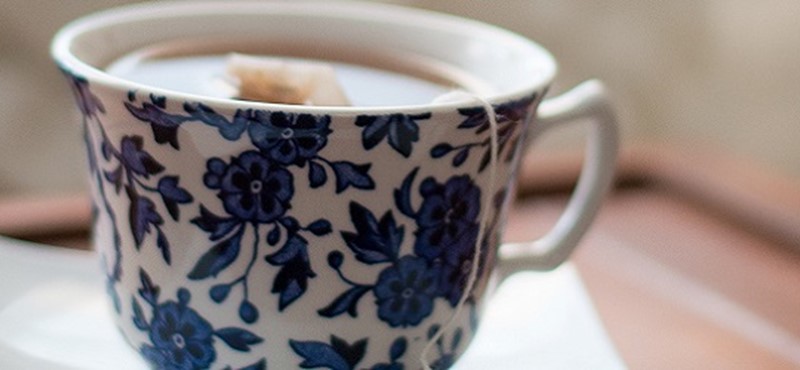 Looking for an accessible afternoon tea in Auld Reekie? Lots of disabled access reviewers sneak a little cake recommendation into their reviews, and we've noticed that Edinburgh is a popular place to be for sweet treats and dainty sandwiches! Here are some of our favourite places reviewed around the city for a cup of tea and a cake:
One Square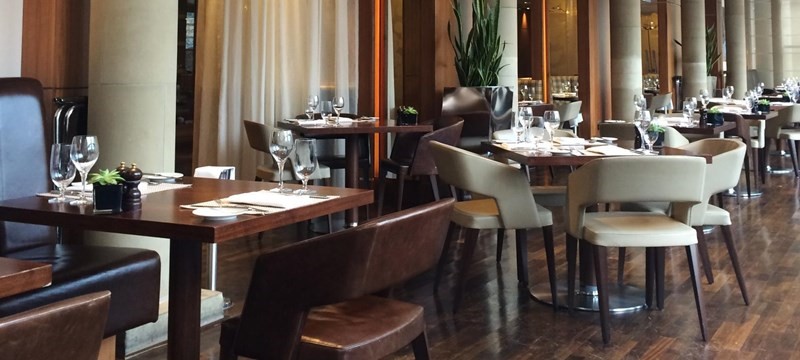 A luxurious dining room inside the Sheraton Hotel on Festival Square, One Square has been a hit with reviewers on Euan's Guide. One reviewer went to sample the chocolate afternoon tea and said it was 'incredible', while another visitor told us it was a 'great accessible restaurant':
"In the restaurant itself, it's very spacious with plenty of room to move around – no cramming in lots of tables here! There are booth style tables with fixed seating and chairs, as well as standard tables with removeable chairs. They are also good at providing food for a range of dietary requirements." Read review >>
Mimi's Bakehouse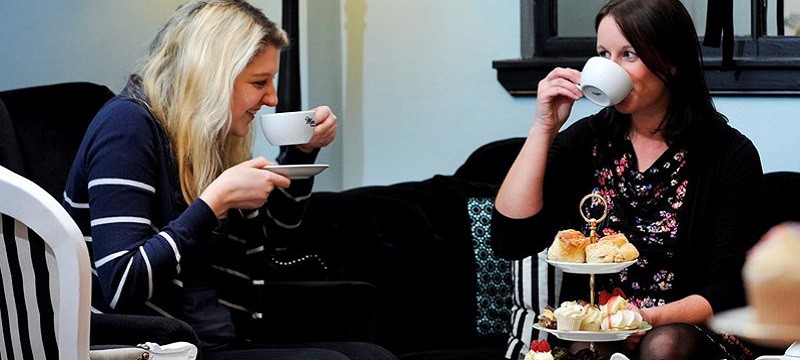 A family-run favourite, Mimi's Bakehouse now have three Bakehouses in the capital and often appear at festivals in summer and winter in their cake huts and cabins. The original Bakehouse by the Shore in Leith is a favourite among reviewers. If you're an early riser, you can even go for their famous beforenoon tea! One visitor gave them 5 stars and wrote:
"Ramp access at front door into a beautifully decorated space. Ample room to move around, and considering the age of the building every effort was made to consider customers with limited mobility. Beautiful décor and surroundings, amazing food. You have to go!" Read review >>
Tower Restaurant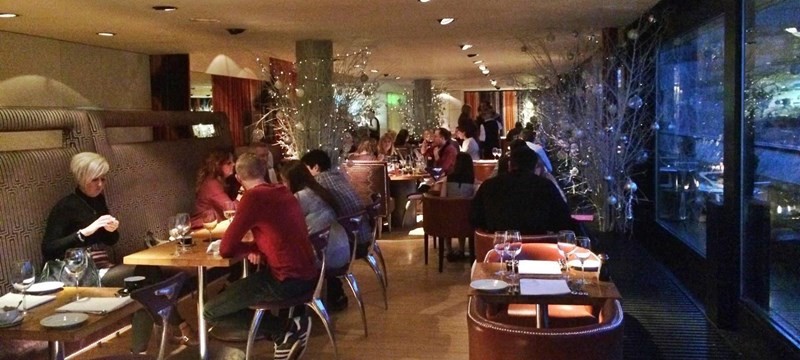 An afternoon tea among the rooftops of Edinburgh, Tower Restaurant is located on the top floor of the National Museum of Scotland on Chamber Street. One wheelchair user enjoyed visiting, however did note that 'some of the tables are quite close together', so be ready for a smaller space! Another visitor also gave the restaurant 4 stars for access and said:
"There are a few tight corners to access the lift which itself is fairly small and may feel a bit tight for some wheelchair users with accompanying friends. No need to reverse out of the lift however, as the doors open on the opposite side to the restaurant. The tables are all low and most have moveable chairs. The windows are long and wide meaning everyone in the restaurant should be treated to an amazing view! The spacious balcony can be accessed through a door to the left of the lift as you arrive at the restaurant. I recommend the afternoon tea – it was one of the best." Read review >>
The Observatory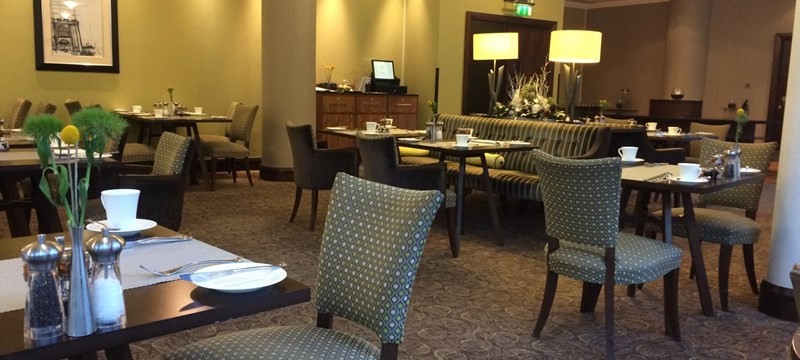 Hidden within The Glasshouse close to Edinburgh's Playhouse Theatre is this little-known restaurant. The Observatory, so-called because of its views of the dome on Calton Hill, is a circular space where the chef likes to create afternoon teas a little differently. Don't expect your cakes to arrive on a tier! One reviewer gave the accessibility of this restaurant 4 stars and wrote:
"We were met in the hallway by a member of staff who knew we would be arriving as we had booked afternoon tea. He offered to carry our shopping bags and walked us all the way to The Observatory Restaurant. The tables and seats were all low (no bar stools or high tables), and the chairs could all be moved. The restaurant was carpeted with soft lighting." Read review >>
Elliot's Bar and Restaurant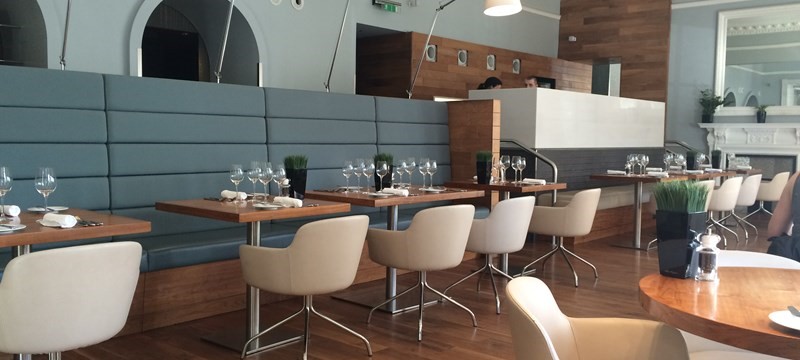 A contemporary, brightly lit dining room on Waterloo Place, Elliot's Bar is a quiet spot for a modern afternoon tea. The restaurant is part of the Apex Hotel, but it has calm and distinct presence of its own away from the hustle and bustle of check ins. One reviewer loved the afternoon tea experience at Elliot's Bar writing:
"Once inside, there are a set of steps leading up to the direction of the restaurant, but a lift has been installed immediately beside the steps for wheelchair users. I recommend booking in advance as most of the tables and chairs were down another set of steps. There were a few tables with moveable chairs on the entrance level however. It's well worth it as this was one of the best afternoon teas I've had in Edinburgh! Complete with a giant homemade marshmallow! Read review >>
Peacock Alley at Waldorf Astoria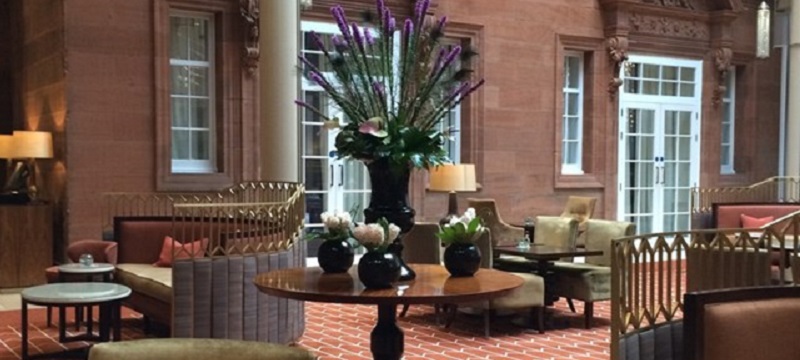 Like a step back in time, Peacock Alley inside Waldorf Astoria, The Caledonian, is an elegant and whimsical dining room and the 'hub of the hotel's social scene'. The former railway station concourse is home to one of the city's best afternoon teas and is prone to visits from the odd celebrity! The disabled access has been praised, and the hotel has been rated 5 stars by reviewers on Euan's Guide:
"Peacock Alley offers a lounge style area where you can relax and admire the old station architecture or just watch the gentle movement of the station clock as time ticks away. The adjacent Brassiere provides breakfast and other dining options during the day. The hotel's Pompadour restaurant offers fine dining and great views. I visited all three during my visit and they were all easy to get in and move around. Furniture could be moved to make access easier and the staff were magnificent" Read review >>
Where are your favourite accessible restaurants?
Do you know a restaurant that has great disabled access? We want to know about it! Write a review >>
You might also enjoy:
Disabled access guide to Edinburgh
Locations: Edinburgh