Ambassadors in Dundee!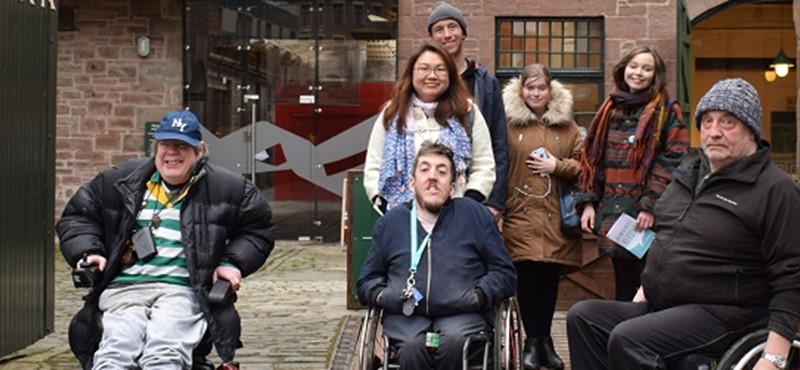 Ahead of our new #AccessIsDandy guide launch, a few of our Euan's Guide Ambassadors in Scotland went exploring in Dundee to discover what's going on in this maritime city. From street art and architecture, to legendary boats and comical statues; it's all happening in Dundee!
Meeting at Discovery Point, the group set off in the sunshine to uncover and review Dundee's accessible gems. Heading off in different directions, our Ambassadors saw many sides to the city, including sporting grounds, maritime streets, the universities and the best cake shops in Dundee.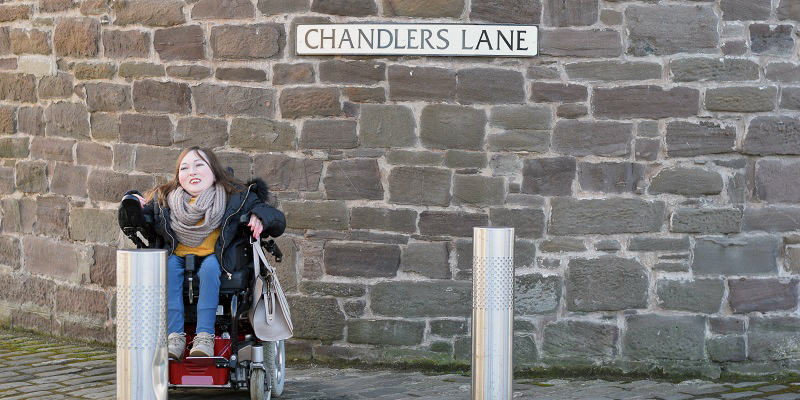 Photo: Claire D'All on Chandlers Lane.
Claire D'All, Euan's Guide Ambassador in Dundee and blogger at A Journey In My Wheels, pointed out local favourites and quirks of the city. Showing fellow Ambassadors where to find Bash Street, Claire also loved exploring the less familiar lanes and backstreets of her city such as charming Chandlers Lane. You'll find this old street near the North Carr Lightship and HMS Unicorn at the city docks.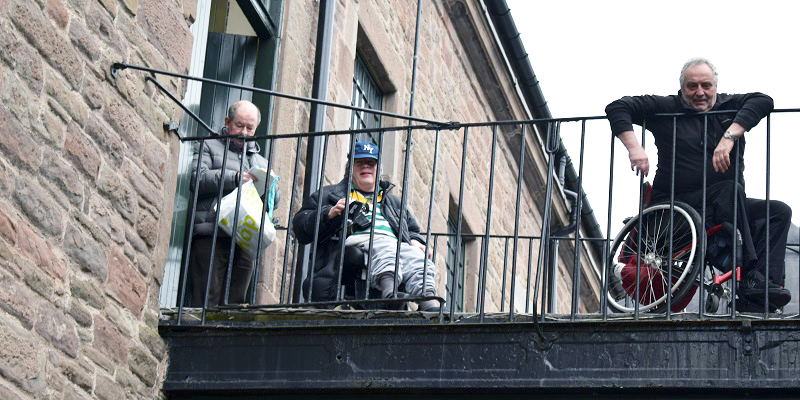 Photo: Euan's Guide Ambassadors explore Verdant Works.
Elsewhere, Ambassadors went in search of Dundee's jute era relics at Verdant Works on West Henderson's Wynd. They were met by costumed characters and took the lift to the factory balcony to admire all the colourful machinery.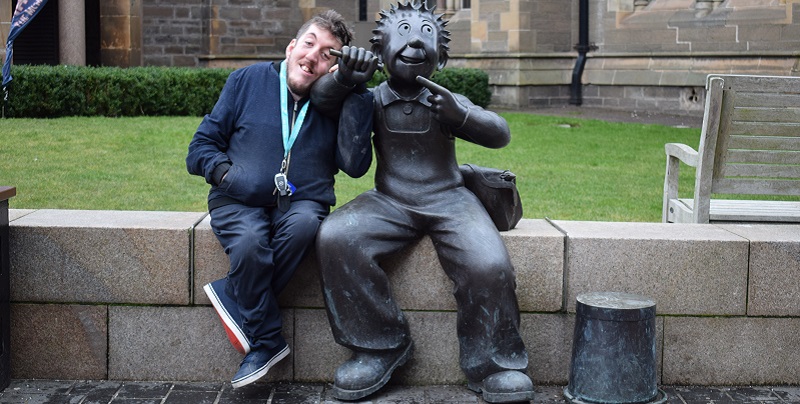 Photo: Anthony with Oor Wullie outside The McManus.
Anthony, who you may know better as The Geordie Traveller, began his exploration at the home of Dundee Football Club. His 4-star disabled access review of Dens Park is now on Euan's Guide! Anthony was also quick to spot the mischievous DC Thomson comic book characters around town.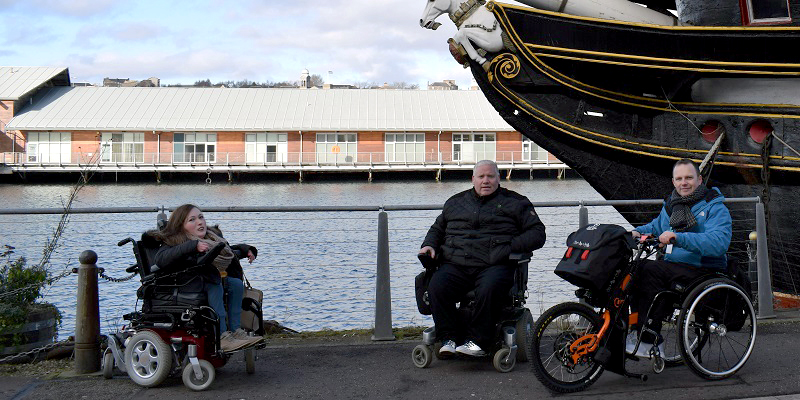 Photo: Claire, Gary and Ryan beside HMS Unicorn.
Down by the waterfront and the City Quay, Ambassadors climbed on board the wooden HMS Unicorn, albeit up a very steep ramp! They discovered that the top deck is wheelchair accessible and remarkably spacious.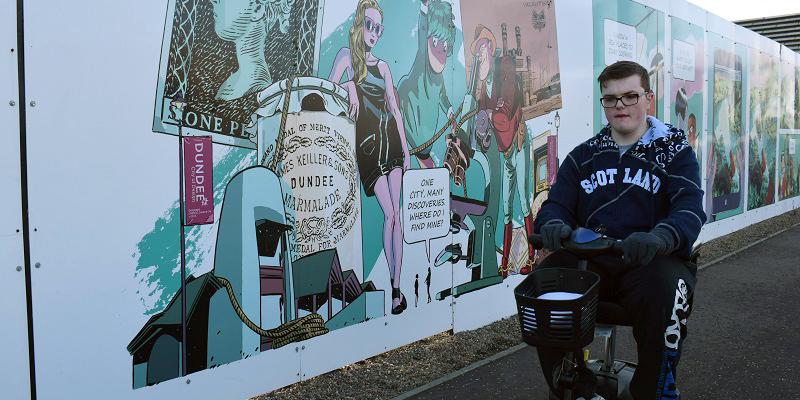 Photo: Gordon beside city street art showing Dundee's discoveries and landmarks.
In the Cultural Quarter, Dave made his way to the Botanic Gardens while Michael gave Dundee Rep a go, with guest access to the stage area. The group met once more for lunch at The McManus where we hear the nachos are excellent!
Our Ambassadors are still adding their reviews to Euan's Guide, but we want to hear from you too! If you've been to Dundee, where would you recommend with good disabled access? Rate the places you have visited here.
Be the first to get the new guide
Would you like to visit Dundee? Make sure you sign up to receive the new guide in your inbox on March 12th 2018! The new guide features locations around Dundee and Angus, including villages on the spectacular coastal route between Dundee and Arbroath. The guide is the second in our Accessible Highlights series after Scottish Castles & Battlefields.
Locations: Dundee