Dundee Student Hangouts
Dundee is known as the 'City of Discovery' these days and that's perfect for students. Finding something to do among deadlines and library dates is hard, but Euan's Guide is here to make it easier. Our Communications Intern, Iman, has gathered this list of Dundee based student hangouts to save you time searching for an accessible and enjoyable venue and shift that student-life stress.
Quay Cafe might be the perfect place to watch the world go by, especially if you choose the outdoor seating on the decking. It overlooks an exciting water park, Foxlake, on one side and The Unicorn Ship on the other. If the V&A cafe is too busy, this is the perfect alternative and is located within City Quay. 
It's the scenic choice for students looking to unwind between studies. The menu is something to get excited about, whether you're staying for dinner or visiting for the home-baked goods. We have it on good authority that the homemade scones are a go-to choice.
When warnesdj visited, their review stated that they found the café tucked away: "In the City Quay shopping and entertainment development is this pleasant café. There's level access through double doors – the staff member on the counter saw us coming and ran to open them. We enjoyed tea and excellent home bakes."
Good grub is always great but when you have a stunning view of the dock, it can only get better. Treat yourself to a yummy full breakfast, or even an afternoon halloumi burger. Check out the menu by clicking here to find exactly what sounds great for you.
Dundee Contemporary Arts (DCA) is an arts centre featuring two gorgeous large gallery spaces. With excellent exhibitions to enjoy, you can stagger across the two huge cinema screens located within the city centre.
The cinemas are diverse in their showings. Here you can enjoy recent releases, foreign films and cult classics. FencingFilly enjoyed the experience with her friends, highly rating the accessibility in their review: "When we got there the staff were really helpful and said we could choose whether to sit up in the wheelchair seats or if we preferred we could sit in our booked seats, and it's fully ramped to the front at the right-hand side."
Smithling's review can be viewed by clicking here, which appreciated more of the venue when visiting an exhibition: "The cafe was airy with lots of tables and movable chairs. The shop was a little tight for space and has one upper-level area which appears to only be accessible by a set of stairs."
The DCA has plenty to offer: a broad range of exhibitions, films to enjoy with friends and even the occasional workshop to learn something from. Click here to catch something that might tickle your fancy later.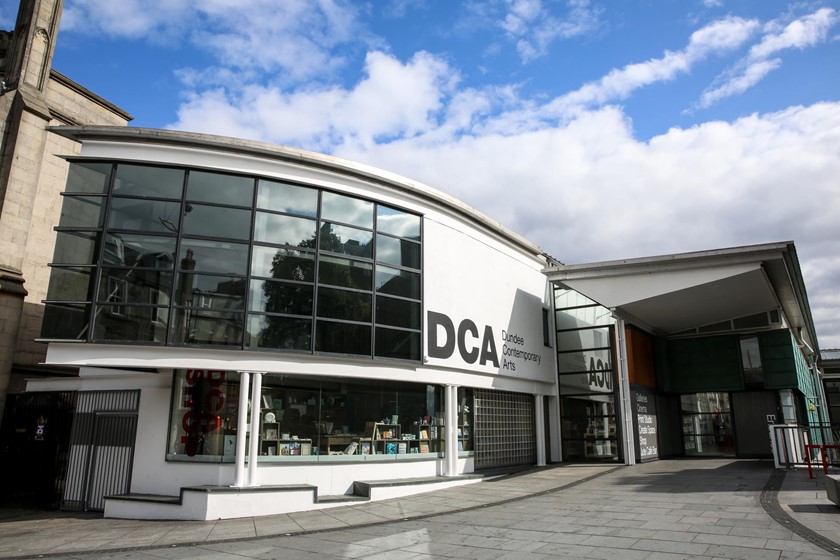 Photo of: The Nethergate entrance of the Dundee Contemporary Arts.
The McManus is a magnificent gothic building with Victorian features throughout. An absolute golden find for anyone who is looking for historical and cultural insight into Dundee. We also hear there are some comics in the goodie bag.
Rewind time to take in Dundee's main collection that spans over 400 million years. There's not a lack of things to do with the changing programme of exhibitions and events to browse throughout the year.
BWP explored the historical venue and was pleased by its accessibility in their review: "A central lift takes you to the various floors. It does get busy but once in it is very spacious. The galleries were easy to move around, and it was easy to see the many exhibits from wheelchair height."
HappyChappy visited the café on his visit and raved about the lovely staff in their review, which you can click here to read: "The staff in the museum and cafe were fantastic. They helped make sure I was able to get an accessible seat in the cafe and answered any questions we had. Great service!"
A visit anywhere is made stress-free when you know the staff are welcoming. Click here to keep up on what's happening and when at The McManus. The final best feature is that there is free admission!
This restaurant and bar has a passion for birdcage décor and creative cocktails. Stepping inside is almost like breaking into the wild, with a lavish amount of green plants that sit on the windowsill.
The first thing you'll to want to do is grab a cocktail. Sit back, enjoy the music, and live your best life far from the thoughts of textbooks. Clairedall enjoyed the delicious brunch on her visit, but really loved the accessibility of the venue: "Wheelchair accessible restaurant with more tables upstairs and very friendly staff. There are 2 entrances into this restaurant, one with completely level access and an automatic door pad." You can read her review by visiting this link.
The best advice is to book ahead, as the Bird and Bear is a local fan favourite. You can look at their online menu by clicking here, but good luck choosing what to eat. It all looks good!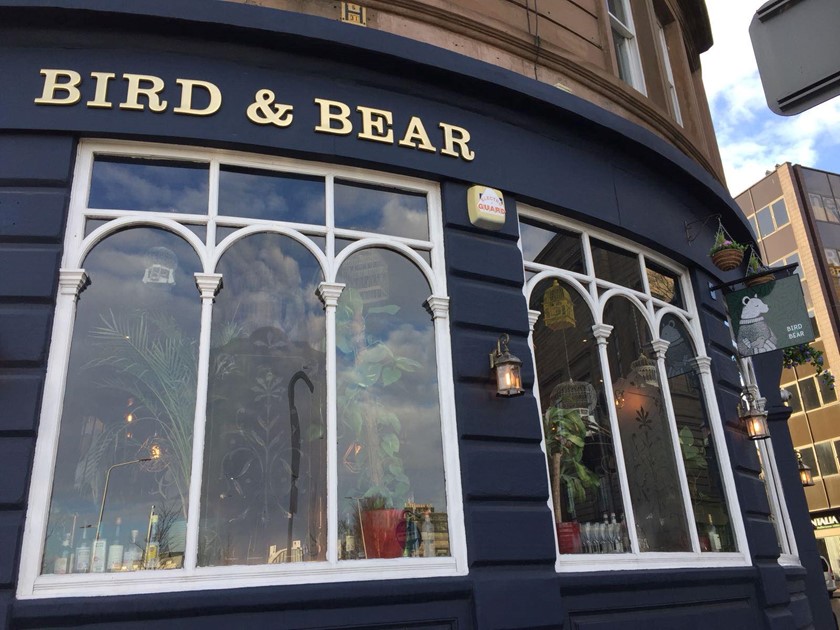 Photo of: The exterior of Bird and Bear in Dundee.
V&A Dundee is a design museum that often features both exhibitions and online events. Its current exhibition Night Fever: Designing Club Culture may interest students looking for a flash day out. The exhibition will be showing until January 2022.
You can find all you need to know about the exhibition right and discovering what's on by clicking here.
What we love about the V&A is the endless amount of things to do. When you check out their website, you'll be floored by all the options you have. From admiring the Play Plaza to grabbing a bite to eat at Heather Street Food, an upcoming pop-up food van. The venue also has a Changing Places Toilet!
M_M_D's review, which can be reviewed by clicking here, stated that they highly loved how central the venue was: "The V&A Museum is opposite the train station. Flat entrance into the museum then everywhere is wheelchair accessible. There's a lift to the upper floor where the exhibits are."
To finish your visit, why not go for a bite? ADR mentioned in their review that they loved what was on offer: "The restaurant on level 2 was very pleasant. It had a nice range of food that seemed a bit different than the usual offering. They seemed to be using locally sourced ingredients and it was nice to see Arbroath Smokies on the menu."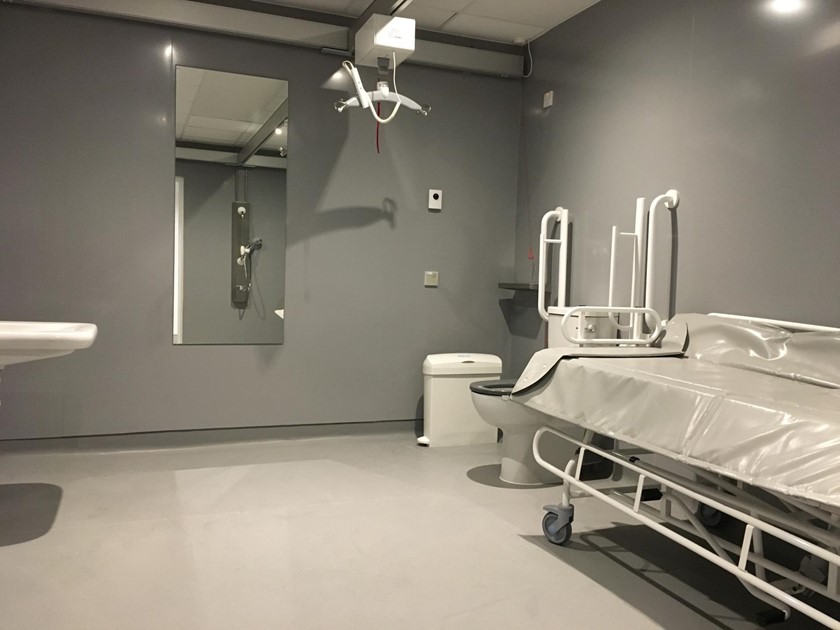 Photo of: The Changing Places Toilet at V&A Dundee.
Being a student means there's no time to waste especially when there's so much to do in Dundee. With Euan's Guide, you can discover more about the city, and you can plan your day out from the comfort of your home.

Have you been anywhere in Dundee worth mentioning? Submit a review today.
| | |
| --- | --- |
| | Written by Iman Mackenzie, Communications Intern |
Locations: Dundee