Edinburgh's best pubs and bars with disabled access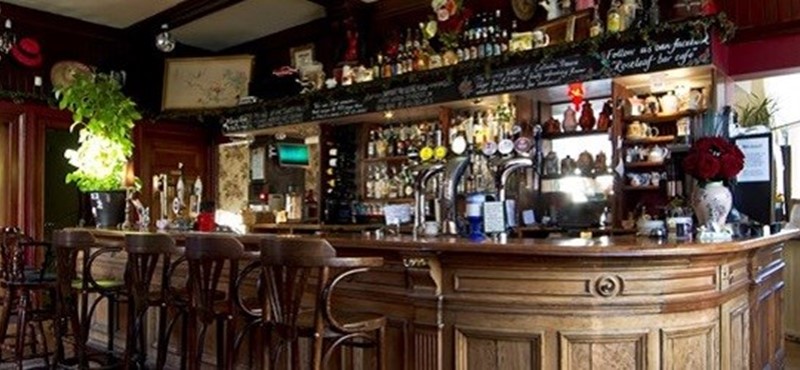 Edinburgh is a small city with lots of pubs! While many of the city's watering holes are below ground in cellars, many of the best and most unusual bars have step-free access and are easy to visit. Here are a few of the top places to drink as recommended by locals – including a favourite of Euan's!
Traditional pubs
Tucked away on the backstreets of Leith, Roseleaf is a cosy bar serving real ales, specialist spirits and Pot-Tails in an eclectically decorated pub. You can help yourself to hats from the wall to have your very own Mad Hatter cocktail party; and if you fancy a bite to eat, their menus are served in vintage National Geographic magazines! Roseleaf is close to Euan's Guide HQ and Euan recommends it to friends saying: "it's not a huge place, but I suspect it could accommodate two or three wheelchairs comfortably. Nice place for a midweek drink."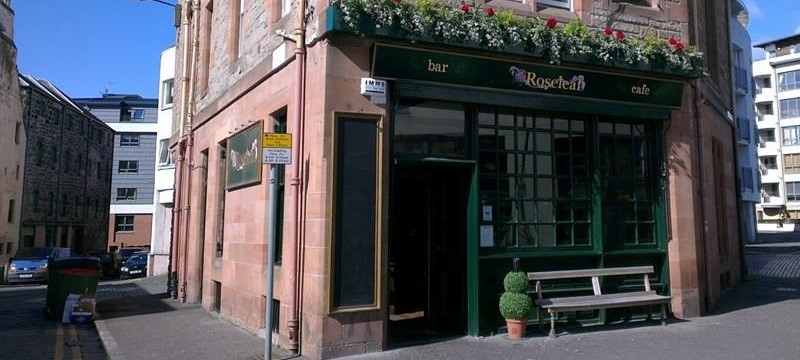 Photo: Roseleaf
Head over to Old Town and you'll uncover countless traditional pubs in the city's Grassmarket. The Fiddler's Arms has live music every weekend, but it's never too loud to catch up with friends and sample the 'malt of the moment.' One visitor told us: "once inside, it was easy enough to get around and the staff helped to rearrange the tables and chairs, as we arrived with two wheelchair users in our party, no fuss."
A little way up from the Grassmarket is Sandy Bell's, a traditional folk bar with an impressive whisky collection, including Indian and Japanese whiskies! One local told us: "there is a 3cm lip at the front door which does not present a problem, but the pull door can be difficult. I am a frequent user of the pub and have never had to wait more than 30 seconds or so until another customer wants to leave or enter, and kind help is invariably given." This reviewer also said the toilet is great for an old Edinburgh building and "shaped like a fiddle". It is a very busy pub however, so if you're not a fan of crowds this might not become your favourite place in town!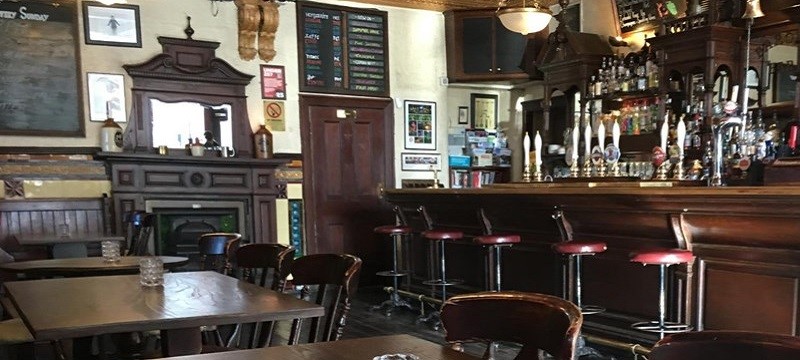 Photo: Barony Bar
Over on Broughton Street is Barony Bar, a pub with an everchanging selection of beers and almost 60 single malts to choose from. It's one reviewer's favourite pub in Edinburgh, and it has a 'step free entrance' and an accessible toilet for customers.
City bars
Queen Street's The Lucky Liquor Co. is a cocktail bar full of bar staff who love vinyl music. On Sundays, you can bring your own record to play! One visitor loved it and said: "the access inside is decent with a few small fixes needed. The toilet is really big!".
Over the bridges into Old Town and you'll find one of the "25 coolest restaurants in Britain" which also happens to serve great cocktails and is a good spot for a catch up with friends. We were told by one reviewer that Checkpoint has "excellent access" with a good ramp and lots of space between tables.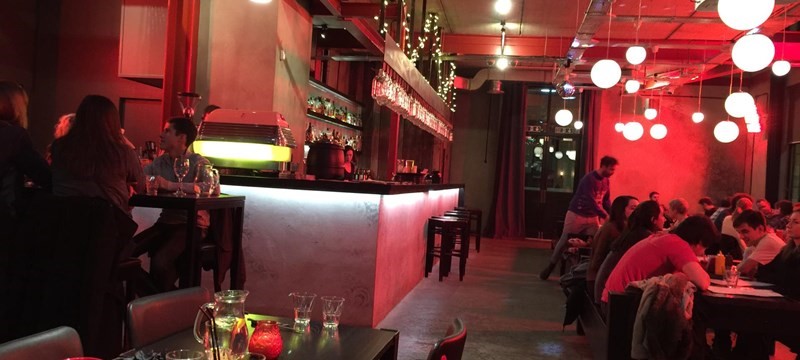 Photo: OX184
Just around the corner is The Potting Shed, a 'shabby chic' bar serving an array of cocktails as well as craft beers from around the world. One customer loved it saying: "it's an accessible bar and restaurant that will be buzzing come festival time! Décor is funky and the Potting Shed theme is always visible! Definitely worth a visit".
If you're making your way down to Cowgate, check out OX184 with its wood fired grill, craft beer and whisky; not to mention great DJs. The smoky bar is open until 3am and has a relaxed atmosphere and one visitor told us: "the space to move around was fabulous – we had a large group and three powerchair users who found it easy to mix and mingle amongst the group without shifting furniture or performing acrobatic stunts!"
Where is your favourite bar in Edinburgh?
If you know somewhere that has great disabled access, please share it with others on Euan's Guide! Write a review >>
You might also enjoy:
Reviewer Story: Emma experiences an Edinburgh Bus Tour
Locations: Edinburgh