Top tips for pubs and bars

Pubs and bars are popular places to socialise, so it's important to make sure everybody feels welcome and can access your venue. Otherwise, they'll meet their friends elsewhere! With a tendency to be small and dimly lit, pubs aren't always the most accessible places in town. But, with a few easy adjustments, you can open up your venue to many more customers – including the Euan's Guide team for after work drinks!
Is your access information online?
One of the simplest ways to help disabled customers is to share your access information online. The easier it is to find this information, the easier it will be for people to decide whether they can visit your pub or not. It's much better to be upfront about what you can and can't offer visitors, as this will help to avoid any unexpected surprises…such as a flight of stairs to reach the toilets. List your disabled access information on Euan's Guide so that people will know what to expect when they visit you for the first time. List your venue >>
Make it easy to get inside
If there are steps into your venue, can you consider installing a ramp for easier access? If this isn't possible, it's easy to obtain a foldable ramp for visitors who need step-free access. Just be sure to keep this in an easy to reach place, and definitely not inside your accessible loo! Don't forget that you'll need to be able to see customers approaching to anticipate when you need to set up your ramp. If you don't have good visibility of your main entrance, perhaps install a doorbell with a ramp sign so that disabled visitors aren't waiting around outside?
Another way you can become more inclusive is to prop your doors open, particularly in summer months when the weather allows it! This means that more people will be able to enter your bar or pub without first waiting for assistance to open heavy doors.
If there aren't any dropped kerbs outside your pub, can you investigate this with your local authority? Lots of people get taxis or public transport to pubs and bars as they know they won't be driving, so your front door needs to be accessible to pedestrians.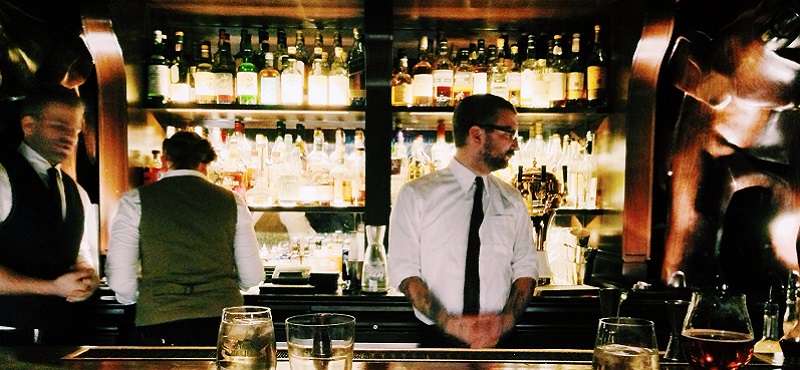 Have great bartenders
Being hospitable is part of the job, so we're sure your bartenders are friendly and welcoming already! When new staff start, make sure they are aware of important information such as how to use hearing loops; and where to find portable ramps (and how to work them!), keys for the accessible toilets, or large print menus for example. It's also very helpful for staff to be familiarised with local accessible public transport options to help customers find the pub, or get home safely.
There are lots of little ways that staff can make a memorable experience for visitors. Taking drinks over to tables or offering table service when the bar is too crowded are great ways to make disabled people feel more relaxed and comfortable in your venue.
Create more space
Particularly if your pub is old and rather small, be clever and creative with your space! Important areas to keep clear are entrances, space between tables, the bar, and of course, the pathway leading to the accessible toilet. If any of these areas are obstructed, your pub might be more inaccessible than you think! A great accessible toilet is no use if your customers can't get to it. Moveable furniture is better than fixed as you can always create more space if needed.
Adapt your drinks menu
How easy to read is your menu? In low levels of light, it can often be tricky to read drinks menus. It's a good idea to produce a variety of alternative formats such as large print menus and easy read versions. What's on the menu is also important; the best bars have a good selection of non-alcoholic drinks and cocktails too! Some disabled people may attend your bar with carers who will not be drinking alcohol.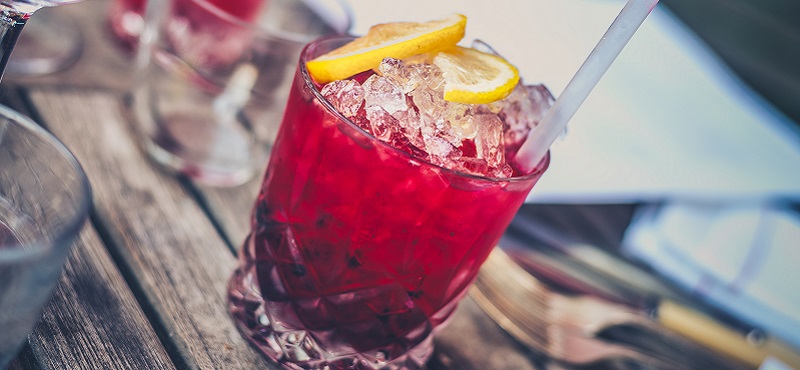 Play around with lighting
Dim lighting is part of the essence of nightlife, but you can illuminate important features without spoiling the effect. You already have to ensure fire exit signs are brightly lit, so why not use this same principle with toilet signs and directions pointing to elevators or ramps? Visually impaired people need to be able to spot signs easily, and too many shadows or shiny surfaces can interfere with this.
Fit a dropped counter
Old-style bars are traditionally very high, fitted with uncomfortable bar stools. Modern bar scenes are dynamic and include counters at different heights – which is great for wheelchair users! This is also a good place to store the key for your accessible toilet if you have one, particularly if the toilet door is near the bar. OX184 in Edinburgh do this which means disabled visitors can pick up the key directly beside the bathroom, without having to chase staff around the venue for it.
Got a dug in your pub?
If any of your customers have brought along their assistance dog, don't forget to fill up a water bowl! Dogs get thirsty too, and your customers will be able to relax more knowing that their dog is being looked after. We can send you one of our dog bowls, along with window stickers and more for your pub! Visit our shop >>
You might also like:
Making your music venue accessible
How to make your entrance more accessible