How to make your coffee shop more accessible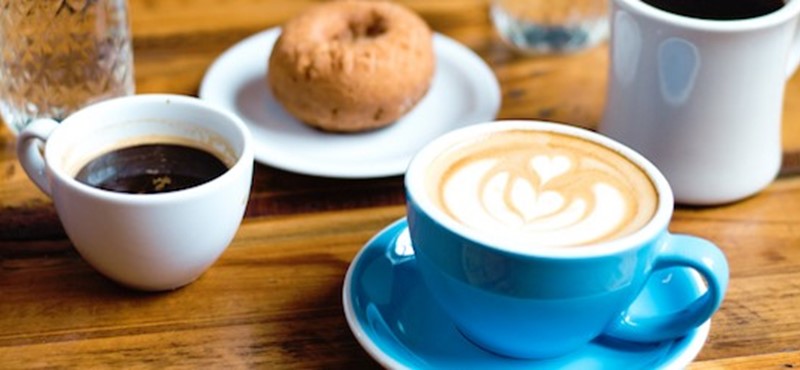 You might have found the perfect bean and got your latte art down to perfection, but how good is your coffee shop's disabled access? The Access Survey 2016 revealed that cafes and coffee shops were among the places most likely to have trickier access according to disabled people, their families and friends. It doesn't have to be this way, and there are plenty of things you can do to make access easier for visitors who are keen to try out your coffee!
Check your main entrance
For many disabled people, the first thing that can put them off visiting your coffee shop is quite simply your front door. If you have a pesky step in the way, or no indication of how to catch a member of staff's attention, then you're definitely missing out on some new customers! Consider purchasing a portable ramp to help wheelchair users access your shop, and don't forget to place a sign to say that one is available. If your main entrance does not have an automatic door, perhaps install a doorbell at a reasonable height so that customers can alert a member of staff if they require assistance.
Be clever about small spaces
Many coffee shops are small, and this can make access a little tricky. With careful planning however, it shouldn't be difficult to make your shop as roomy as possible. If you have tables and chairs in your coffee shop, don't try to cram in too many. Not only is this uncomfortable for customers, but it also creates extra clutter and barriers for wheelchair users who are trying to access your shop. Place just enough furniture to be comfortable and practical; you don't want people to be bumping into each other when hot drinks are involved!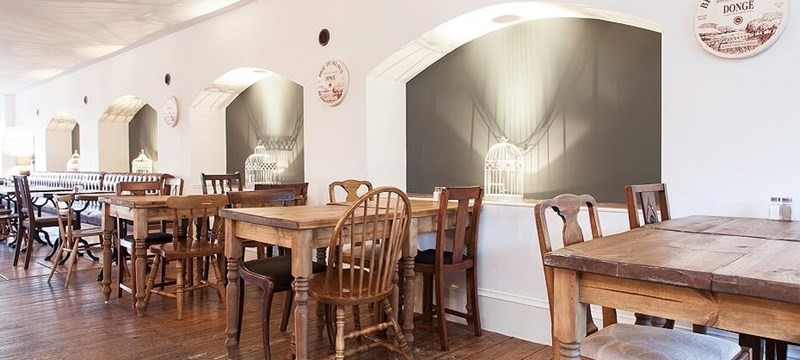 The type of furniture you choose can make a difference too. Movable chairs and tables are much more functional than fixed benches or booths. You can adapt your space more easily, and it gives wheelchair users more choice about where to sit.
You can also use lighting to open up small spaces, which is great because it's helpful to visually impaired people if the environment is a little brighter. Lightly coloured walls and a contrasting floor with bright lighting is one way to make your space feel bigger.
"Often the problem is just lack of thought our or understanding, such as putting a table too close to the disabled toilet door so you can't get in, or putting an advertising board or product display in just the wrong place – really simple things to sort out that don't cost a penny." Participant, The Access Survey 2016
Simplify your menu
Coffee shop menus can be daunting! It doesn't help when they're difficult to read, so it's a good idea to de-clutter your chalkboard menus by using clearer fonts and strongly contrasting colours. Have printed menus available too, and don't forget to create a few in larger print!
Consider a dropped counter
If you require people to pay at the counter, it helps to make this area of your coffee shop easy to access. A dropped counter separates where money is handled from cake displays and coffee machines, and it makes it easier for wheelchair users to reach card machines and pay for their coffee. You could also consider installing a hearing loop at your till to make it easier for hearing impaired customers to communicate with you.
Carry food and drinks to tables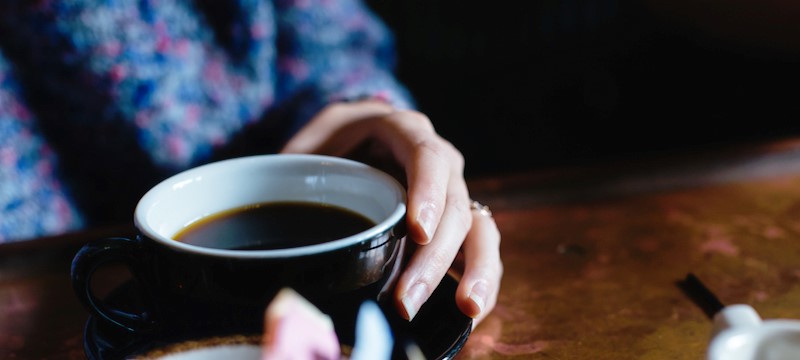 An even better option is to keep it all to table service! A warm welcome by the front door, choice of seats and then not having to leave the table again is a great way to let your customers relax and it helps to avoid barriers created by queues in small spaces. If you don't do table service, do offer to carry food and drinks to tables. It can be awkward for wheelchair users to operate their chair and carry a hot coffee at the same time, or for visually impaired people to move safely through a busy coffee shop environment.
Fit an accessible toilet
If you have customer toilets, can you make one or more accessible? Whether or not you have an accessible loo can be all it takes to convince a disabled person to visit you or go somewhere else. Fitting handrails, an emergency alarm and ensuring there is ample space to move around are important things to think about! Find out what makes a good accessible toilet here.
Promote your accessibility online
Disabled people, their families and friends are likely to check your website for access information before visiting; so it's important to keep this information updated and easy to find. Whether its letting people know you have an accessible toilet, saying whether there are any steps to climb, or suggesting nearby places to park or find public transport; all of this is information is helpful. You can share all of this information by listing on Euan's Guide! List on Euan's Guide.
You might also like:
Simple steps to make your café more accessible