Making it easy to get from A to B!

Daily commutes, city adventures and evening rush hour; public transport plays a big role in our daily lives! How do you like to get from A to B? Reviewers share their commuting experiences on Euan's Guide, and here are the towns and cities they think have great accessible transport systems!
Reading
This large Berkshire town has handy train and bus links to London via Reading Railway Station in Civic Centre. It's big, and it's busy – but don't be put off! Reading's efficient train station has impressed reviewers on Euan's Guide since its recent refurbishment. One symbol cane user had a fantastic experience after booking assistance at Reading's train station saying, 'we found an amazing sign about the station for visually impaired.' They were met by a helpful member of staff who 'made the whole experience relaxing and fun.' Read review of Reading Railway Station >>
This reviewer and her family also experienced the buses in Reading saying: 'the buses are almost always wheelchair accessible with a ramp and good space for wheelchairs and my fold up mobility scooter to get on board. The bus drivers have always been helpful and encouraged space to be made for me and my scooter.' Read review of Reading Buses >>
Blackpool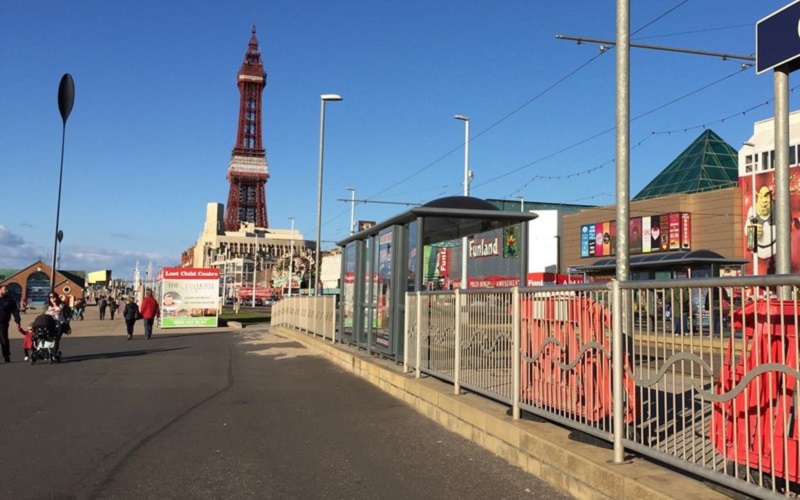 Public transport with a view! The Blackpool Tramway is an ideal way to travel along the famous beachfront, and passes are available if you're visiting for more than a day. The modern fleet of trams have impressed reviewers, and one powerchair user told us:
'The tram stops are accessible and well sign posted. They raised platforms which you can approach from either end and wheel up. Once on the platform there are two wheelchair logos embedded in the pavement. These indicated where the accessible spaces are on board the tram. The trams are easy to get on and there's plenty of room in the dedicated wheelchair area. The trams can take more than one wheelchair are a time.' Read review of Blackpool Tramway >>
Hove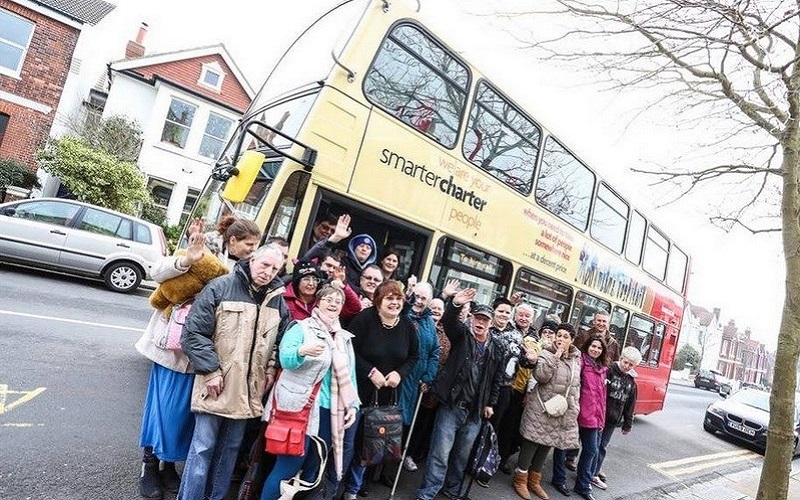 An entire fleet of buses running on biodiesel, Brighton and Hove Buses are raising the bar in good public transport! The environment isn't their only concern however; this fleet of buses also run the Helping Hand scheme which 'helps bus drivers help customers.' It involves a card which passengers can raise to indicate any assistance they may need, such as the bus driver lowering the ramp or requesting that a stop may be called out. Brighton and Hove Buses are listed on Euan's Guide saying:
'When buses are busy we will try to ensure that passengers in wheelchairs board first to access the designated space. In the event that we cannot accommodate a user of an approved wheelchair, we will call a complimentary taxi.' Find out more about Brighton and Hove Buses >>
Newcastle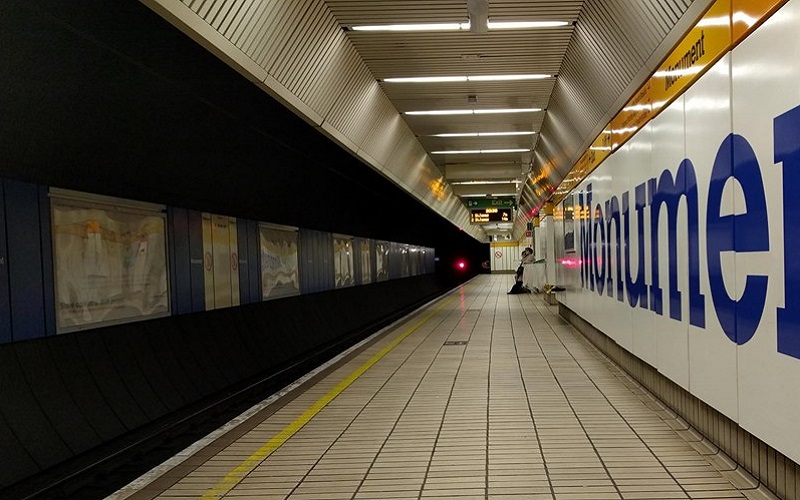 Travel high speed all over Tyneside, Gateshead, Sunderland, Newcastle and the Tyne and Wear region with this easy access Metro system from the 1980s! Tyne and Wear Metro was rated 4.5 stars by a wheelchair user and regular Euan's Guide reviewer who described it as 'impressive, and almost always easy to use.'
'All stations are step-free, some having lifts, other ramps. Signage is very clear. Helpful floor stickers direct you to lifts. Audio announcements tell you the destination of the train and the next station. A dot-matrix indicator gives the same information in visual form.' Read review of Tyne and Wear Metro >>
The Metro route also reaches Newcastle International Airport which was given 5 stars by one wheelchair user who said:
'Travellers using passenger assistance at this airport can be guaranteed a helpful response from airport staff, delivered with the usual Geordie humour and friendliness.' Read review of Newcastle International Airport >>
Edinburgh
Causing quite a stir in the city, Edinburgh's Trams were a heated topic of discussion for many months before they were finally unveiled in 2014! It turns out they were worth the wait, as Edinburgh Trams are regularly the top choice for local wheelchair users looking to travel across the capital.
'At all of the stops we used, there were ramps to access/leave the platform and a wheelchair symbol on the platform indicating where a carriage with wheelchair spaces would stop. Wheelchair rolled directly on to the tram from the platform no problem.' Read review of Edinburgh Trams >>
If you want to detour from the tram route, Lothian Buses are Edinburgh's most popular mode of public transport! Criss-cross the city in these wheelchair accessible buses and download the handy app to buy tickets if you're short on change. One wheelchair user loves them saying:
'The bus service in Edinburgh is great, with regular buses that travel all over the Lothian area. Also, their website has a route planner which is excellent for planning your journey.' Read review of Lothian Buses >>
Do you have a favourite method of transport?
Don't forget you can review train stations, ferries, airports and more on Euan's Guide! Tell us what your local public transport is like. Write a review >>
You might also like:
London Underground maps for colour blindness and other vision impairments
How to make buses more accessible!
Transport yourself to these accessible museums!