Places to eat in Cardiff with disabled access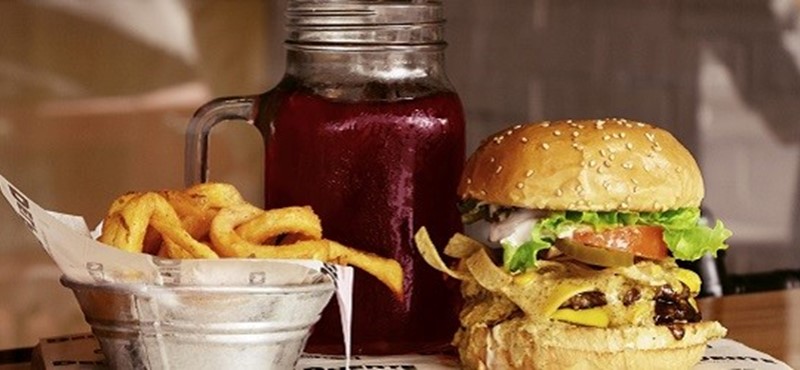 Know where the best places to eat in Cardiff are? We've got a few ideas thanks to locals and visitors who have shared their disabled access reviews on Euan's Guide!
The Cosy Club
Tucked away inside the St David's shopping centre, The Cosy Club has a vast lobby and upper floor space with views over The Hayes. The menu features a variety of cuisines served throughout the day, including tapas, burgers and sandwiches.
"Roomy city centre venue with lift access to first floor location. Easily accessible from bus and train station."
Moksh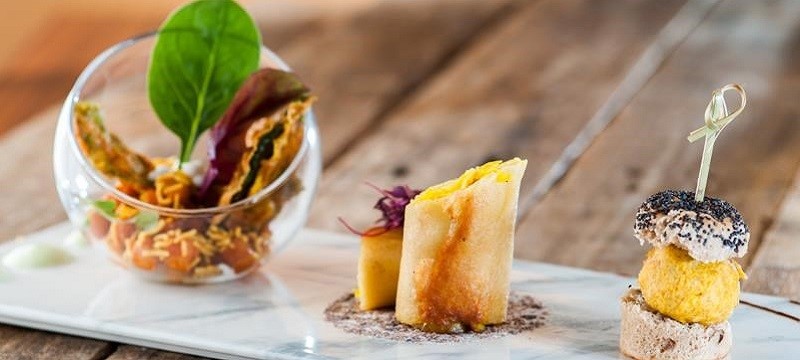 Situated in Cardiff Bay, Moksh offers something a little different with its Indian cuisine and likes to venture away from the dishes found in traditional Indian restaurants. Their tasting menu includes dishes such as an unusual soup called Dragon's Breath; Space Station, which is astronaut's freeze dried marshmallows with cardamom soil in edible film; Emperor's Notepad, a carbon infused dehydrated onion bhaji with tamarind sorbet; and Shepherd's Chai, a twist on an old favourite!
"Since opening, it has become very popular and advanced booking is recommended. Restaurant is small but is wheelchair accessible."
Society Standard
If you find yourself on Whitchurch Road, Society Standard is a large bar and kitchen serving brunch, lunch and dinner as well as local beers on tap. Look out for the decadent CBB&B Pudding on the dessert menu; it's a chocolate, banana and bread and butter pudding with chocolate ice cream!
"Wheelchair accessible, friendly staff, bags of space, accessible toilet. Absolutely perfect!"
Gourmet Burger Kitchen
Created by three New Zealanders back in 2001, the Gourmet Burger Kitchen serves handcrafted burgers and sauces made from scratch every day. In Cardiff, you'll find Gourmet Burger Kitchen in Library Building where you can even choose from a selection of milkshake flavours including Oreo, peanut butter, matcha and lime!
"Level entrance, all tables accessible and friendly staff to make you feel welcome and comfortable."
Arbennig Restaurant
This family owned restaurant, Arbennig Restaurant, on Romilly Crescent has a weekly changing menu with seasonal produce sourced locally. Next door you'll find the Arbennig Food Emporium which serves breakfasts coffees and cakes!
"Delicious food, accessible venue. Visited for a family birthday with a large party and were well looked after."
Miller and Carter
Make your way to The Hayes for steak at Miller and Carter, 'one of the best steakhouses in Cardiff'. Here you can try their 30-day aged steaks with a portion of good old chips. There are veggie options too, and a dessert menu with classic such as banoffee pie and sticky toffee pudding, or a slightly different raspberry crème brulee! 
"Delicious steaks in a roomy, accessible venue. Level threshold entrance and internal ramp or single step to raised restaurant seating."
Pettigrew Tea Rooms
Inside the leafy Bute Park you can enjoy a traditional afternoon tea at the popular Pettigrew Tea Rooms. The best bit is you can choose your sandwich filings and scones when you arrive! On your way to the tea rooms, don't forget to admire the Animal Wall with its stone sea lion, bear, wolf and more…
"Our gift shop is located on the ground floor with level access from Castle Street. When the weather is fine our terrace is easily accessible with plenty of room to manoeuvre. The inside of West Lodge can be accessed via the front three steps or the ramp access to the side of the building which leads to our courtyard and accessible toilet facilities".
Where can you recommend in Cardiff?
If you know somewhere that has good disabled access in Cardiff, why not write a review? You can review shops, cafes, train stations, hotels, cinemas and anywhere else! Write a review >>
You might also enjoy:
Reviewer Story: Reviewing around Cardiff
Where to eat in London with good disabled access
Welsh hotels with top disabled access
Locations: Cardiff