Reviewer Story: Reviewing around Cardiff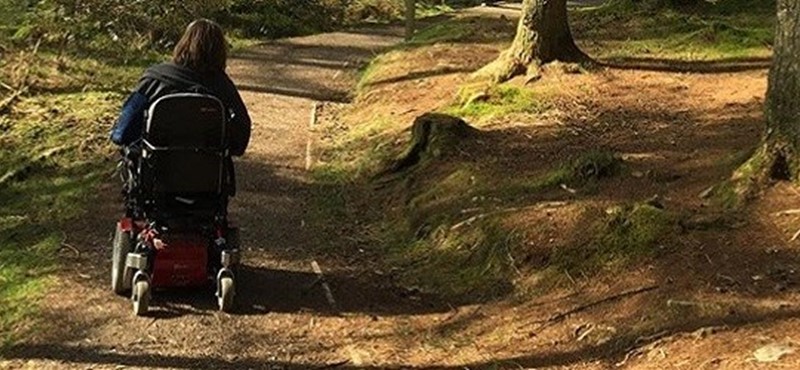 I review on Euan's Guide as 'Wheelysid', I have MS and have been using a powered wheelchair full-time for over a year now.
I heard about Euan's Guide after reading an article in a disability magazine about 'Disabled Access Day' powered by Euan's Guide. The website seemed to me to be a very useful guide and I was attracted by the fact that the reviews were written by disabled people and wheelchair users. I had been considering putting together my own blog of some sort about access to facilities in Cardiff, but I thought that contributing to this guide could be more valuable and help expand the geographical coverage of the website.
I try to write reviews every time I visit somewhere new, and as we like to eat out a lot this gives me plenty of opportunities! I have also reviewed visitor attractions that I know well in Cardiff and places I have visited with my children. The 'template' format for contributions on the website makes it easy to write reviews.
As Cardiff is mainly flat in the city centre and the Bay area it's a great place for wheelchair users to visit. It also has fantastic green spaces and waterfront areas accessible from the city centre and lots of visitor attractions being the capital city of Wales. There are also quite a few new hotels in the city centre which I think provide good accessible accommodation. Hopefully I'll get around to reviewing some of these before too long. The new St David's shopping centre is very accessible and the shopping centre includes a Changing Places toilet. The Victorian arcades are a bit more of a challenge but well worth a visit. Shop owners will generally come out to you if you can't get in!

I like to travel to new places and to visit friends but I get frustrated by the limited amount of accommodation that includes a hoist, which I need to transfer into bed. It would be great to see more reviews of these type of places on Euan's Guide if anyone has come across them. Reviews of equipment hire companies would also be useful as I have found it quite expensive to hire equipment for weekends away.
I do enjoy writing reviews of places I visit though and was particularly surprised how easy it was to get around the centre of the historic city of Bath and how accessible the park and ride buses there turned out to be.
--
We'd like say a huge thank you to Sandy for sharing her story about writing disabled access reviews in Cardiff! Sandy's search for accessible accommodation inspired our recent blogs about hotels with hoists and cottages with hoists around the UK. You can also read our access guide to Cardiff which features many of Wheelysid's top reviews!
Locations: Cardiff