Cardiff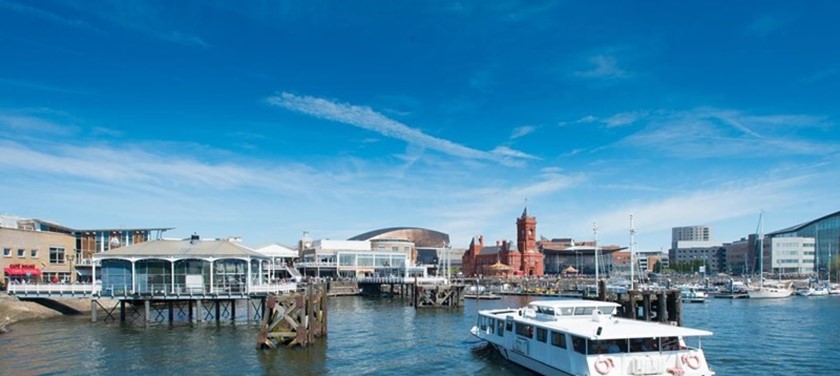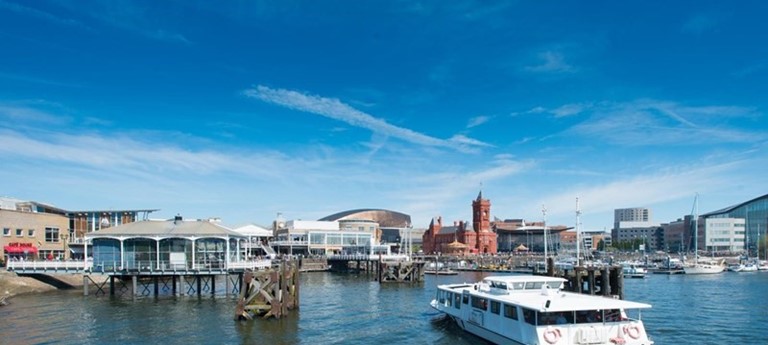 Fast-paced Cardiff is the Welsh city that never sleeps, especially when the rugby's on! Speeding to catch up with its young capital status, Cardiff (Caerdydd) has been transformed by shiny steel structures and modern developments springing up between its ancient fort and sociable waterfront. It's a curious city to explore, and remarkably compact making it easy to wander on foot. Look out for buzzing bars and restaurants, intriguing shops and popular attractions with good disabled access!
Places to stay
If you've arriving very late at night, the Premier Inn Barry Island beside Cardiff Airport may be the most practical option. Being in the famous beachside location, you could also go on a quick behind the scenes Gavin and Stacey tour! One reviewer told us: 'I was completely blown away. Room 15 was huge, well laid out, and the bathroom was a total wet room'.
Of course, if you'd rather be as near to the city centre as possible, Premier Inn Cardiff City Centre is close to major attractions and sights in the capital. One wheelchair user loved the hotel and wrote: 'overall, I would not hesitate to recommend this hotel to a manual wheelchair user. Fully wheelchair accessible, central location, friendly staff and most of all affordable'.
Also good for its city centre location, The Royal Hotel is the city's oldest! Be aware that its accessible rooms are located on the third floor: "access to the hotel for disabled guests is via our rear entrance on Westgate Street, CF10 1TL - this leads to a lift which takes guests to reception. There guests take another lift to the guest bedrooms. All disabled rooms are on the 3rd floor, close to the lifts."
While the city centre is unmissable, there's a lot going on in Cardiff Bay too! Future Inn Cardiff Hotel is within walking distance of Mermaid Quay and train links back into the heart of the city. It has been described as 'a good hotel with good wheelchair access throughout. There are disabled access rooms with wet floor showers'.
Exploring Cardiff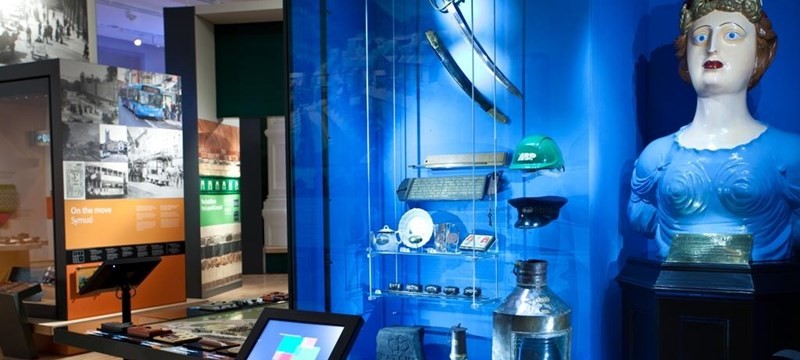 A good place to start is The Cardiff Story in The Hayes, Cardiff's top shopping destination. Like all good stories, this one can be found inside The Old Library, and has been described as an 'accessible museum telling the story of Cardiff'. One visitor told us the 'accessible Bodlon shop sells lovely Welsh gifts and produce, and Welsh language cards'.
For a fun, free day out, The National Museum found within The Cardiff Civic Centre has everything from natural history and art, to the evolution of Wales and more. Their Clore Discovery Centre lets you get hands-on with fascinating objects hidden away in the museum stores. One powerchair user said there are 'Changing Places facilities and disabled toilets available, but you need to take a lift to the basement'.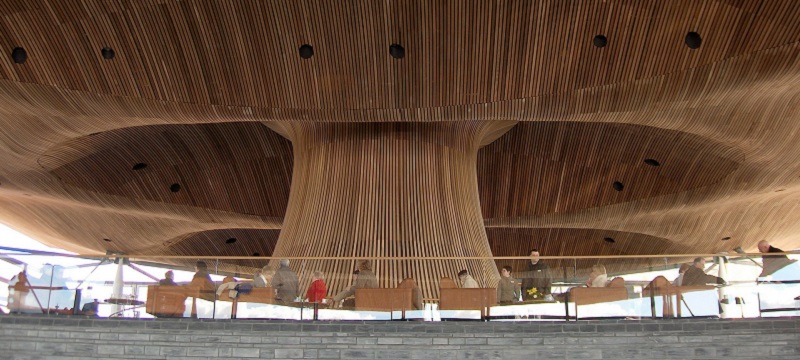 It's difficult to miss the striking architecture of The Senedd, home of the Welsh National Assembly. One visitor who took a group of young people to visit said that accessibility was excellent and that their tour guide 'used appropriate content and speed in his delivery'.
Down in Cardiff Bay, World of Boats has over forty examples of boats from around the world, and a galleon restoration project in their Boat Lab Workshop. The museum is listed on Euan's Guide saying it is 'flat throughout' and there is an accessible toilet and accessible parking for visitors.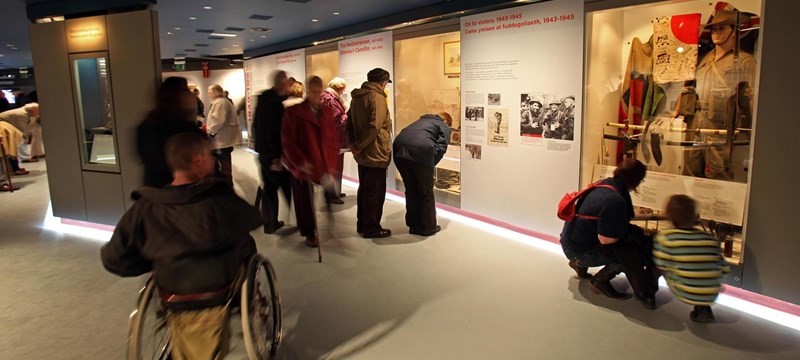 It's also worth checking out the Firing Line Museum, described by one visitor as an 'accessible venue in a modern building'. The museum celebrates the Welsh soldier and features 'hands-on and dressing up activities' for guests. It's close to Bute Park and Arboretum, an 'easy access' Victorian park 'with outdoor cafes – good for wheelchairs and dogs!'. It's also where the RHS Flower Show is held in April.
If you're visiting with kids, don't forget to visit Techniquest! It's an action-packed science centre founded by Professor John Beetlestone in 1986, making it the UK's 'longest established science centre'. One visitor describes it as a 'very accessible venue in the Cardiff Bay location' with 'accessible toilets on all floors'.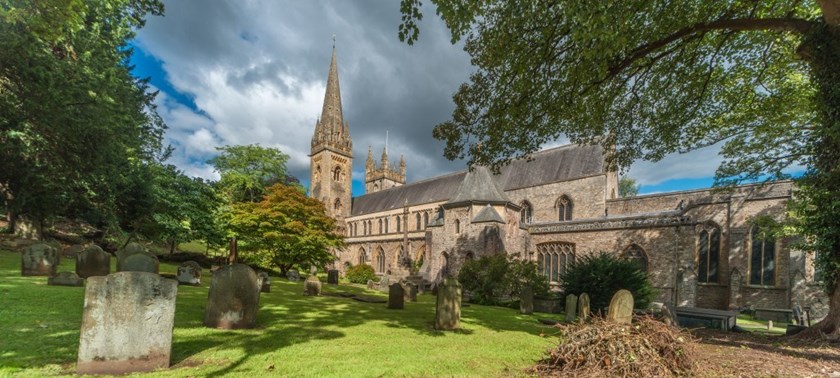 For something a little more peaceful, Llandaff Cathedral is open to visitors and is listed on Euan's Guide saying: "step free access is available through the South East Door, enabling access to the Nave. There are steps leading to the Cathedral's side chapels."
Eating and drinking
On Mount Stuart Square, Sunflower&I is a quirky "cafe bar, flower studio and music venue" that is a "wheelchair accessible venue, beautifully decorated with floral displays and quirky interior." Coffee-lovers should check out Quantum Coffee Roasters for "great access and great coffee." You'll find it on Bute Street near the Wales Millennium Centre.
Perfect for an occasion, or just to treat yourself, Miller and Carter Steakhouse in The Hayes has "delicious steaks in a roomy, accessible venue." Over in the leafy Pontcanna district, Arbennig is an award-winning family owned restaurant for relaxed dining and seasonal menus. It is recommended to book in advance as 'only the lower level of the restaurant is accessible', although there are 'plenty of seats at this level'. Nearby, Milkwood is an 'independent modern Welsh bistro' which, although small, with "fabulous food." 
If you enjoy French food, Bistrot Pierre in the city centre has been described as a "busy restaurant" with "level access." One visitor said: "level access door at Brewery Quarter side. Clear route around edge of restaurant inside, but tables in centre packed tightly."
The Discovery is an 'accessible, relaxed Gastropub' in Roath Park with an airy bar and lounge. It looks like a great place for a 'home-made pie and a pint!'. People are raving about the food at The Pickled Radish on the High Street too. One powerchair user visited and wrote about the restaurant saying: 'very friendly staff and fabulous food. I could fit under only one table, but as my chair has a rider I sat at one of the trendy high tables! Toilets not truly accessible though which is a great shame (pub up the road has an accessible toilet though). However definitely worth a visit for lunch or dinner if you are in the area'.
Head to Whitchurch Road for local beers on tap from Pipes and Mad Dog Brewery at Society Standard. This gastropub has a delightfully large menu of seasonal foods, steak, sandwiches, brunches and more! One visitor said it was 'wheelchair accessible' with 'friendly staff, bags of space, and an accessible toilet'.
If you're craving something sweet, Coco Gelato serves up signature sundaes such as 'The Elvis', 'Bugs Bunny', and 'The Ron Burgundy'! The ice-cream shop on Woodville Road was reviewed by one customer who said it was the first place on the old street 'where anyone who is disabled can get in with no problems and also get at the accessible toilet'.
Top sport venues
Rugby fans descend on Cardiff's Principality Stadium when the big game's on. While one fan had an excellent experience, be aware that several fans have told us that they found disabled access tricky at this venue. Read the reviews >>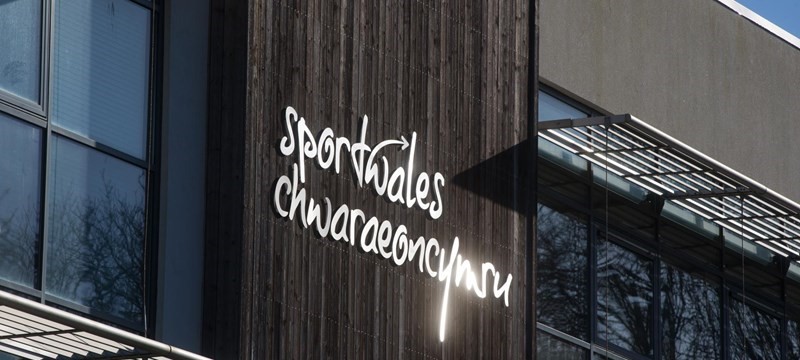 If spectating isn't really your thing, Sport Wales National Centre has facilities available for community use, as well as for international competitions, training camps and education. The facilities are used by 'more than thirty Welsh governing bodies of sport, including the Federation of Disability Sport Wales'.
For those keen to get out onto the water, one wheelchair user joined a Sailability session at Channel View Leisure Centre saying: "it seems to run on a 'just turn up' basis. There was a hoist and many strong helping hands to get in and out of the very stable dinghies from the jetty. A disabled person sails with an experienced instructor, but can take over the controls for much of the time. The dinghies are very stable and don't require moving around to get out of the way of the sail or balance the boat."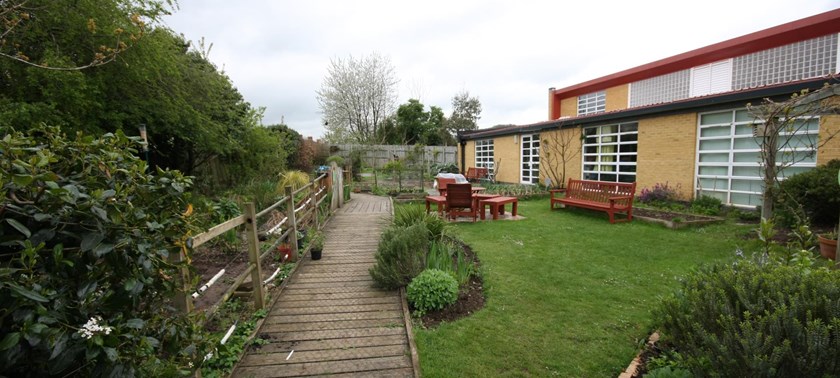 If yoga is more your thing, Sbectrwm Community Enterprise Centre runs a mixed ability yoga group and has been rated 5-star by one powerchair user who wrote: "several accessible loos. Large 'Changing places' toilet now open (Radar key required). Yoga recommended for anyone who feels they could not manage a 'mainstream' class."
Shopping in Cardiff
The Hayes is a major shopping district in Cardiff, but don't forget to explore the smaller clusters of shops too! Mermaid Quay is packed full of restaurants and shops with 'level access around the waterfront, between and into venues'. Back in the city centre, St David's Shopping Centre has lots of brands to browse, and has a Changing Places toilet which makes it the perfect place to spend an afternoon! If you want to stop for a bite to eat, try the Cosy Club and enjoy watching the flow of shoppers through the floor to ceiling windows.
For those who prefer markets and quirky purchases, Cardiff Indoor Flea Market is worth a visit. It is full of everchanging curios, furniture, decorations and more! One reviewer called it a 'treasure trove' and said there was 'level access throughout with space to get into most of the stalls'. Alternatively, if you like the idea of flea market finds without the effort, Nest Vintage Living is 'an accessible shop selling lovely household goodies'. The shop believes in 'finding beautiful pieces that you won't see in every shop on the high street' and was born out of a passion for 'rifling through flea markets'.
Live music and theatre
There's lots going on at Wales Millennium Centre which has been voted the country's No.1 Visitor Attraction. There events calendar is packed full of live music, theatre, opera and experiences. One wheelchair user loved visiting and described it as a 'fantastic venue for wheelchair users' saying there were 'no patronising attitudes, just nice, friendly people'.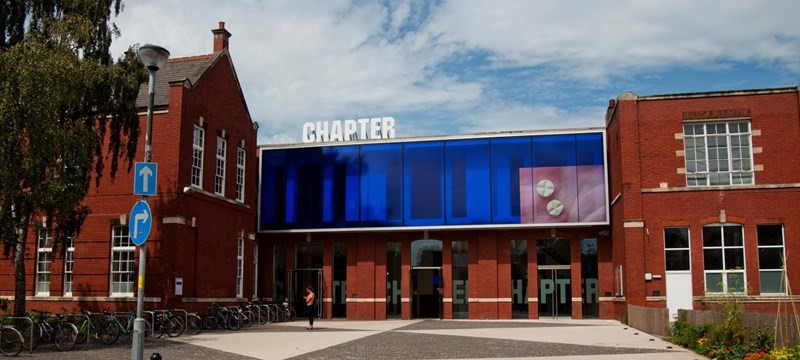 Originally as Cardiff's first theatre in a loft above a stable, New Theatre is said to have 'very good access' by one reviewer who wrote: 'this is an old building and had just installed a lift before my visit'. For a more modern arts venue, Chapter is a 'multi-artform cultural space' producing 'international art, performance and film alongside a dynamic social space'. One visitor said it was an 'easy access café and arthouse cinema'. Another creative space is The Gate Arts and Community Centre, which is an 'accessible arts venue in an old church'.
If live music and comedy are more your thing, check out what's on at St David's Hall. One visitor said it was: 'easy to get into via covered ramp area, and there's a lift to all floors. There is only one lift though, but after events the lift attendants clear floor by floor rather than stopping on every floor when it's full'.
When to visit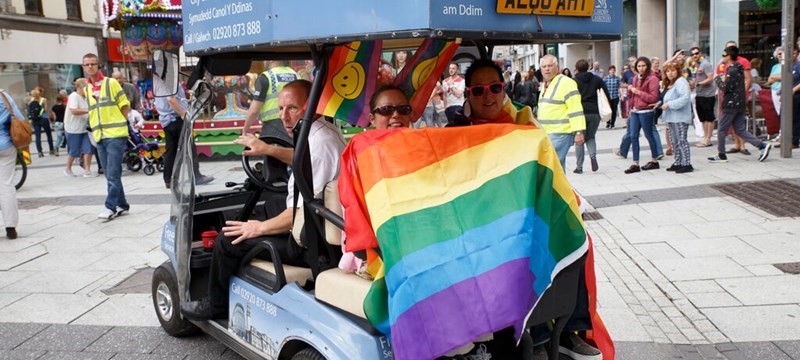 Spring is an excellent time to visit Cardiff as there's plenty going on, including the National St David's Day Parade, RHS Flower Show, and the Dragon Boat Festival in May. Cardiff is also home to the country's largest Pride festival which takes place in August. The Pride Cymru Festival has an 'access support team, BSL support team, quiet zone, buggy charging point, ear defenders, hearing loop, tactile maps, easy read documents and video', as well as a Changing Places toilet.
Have you been to Cardiff?
Send us your disabled access reviews of restaurants, hotels, attractions and more in Cardiff! Write a review >>
Last updated – February 2018