Where to eat in London with good disabled access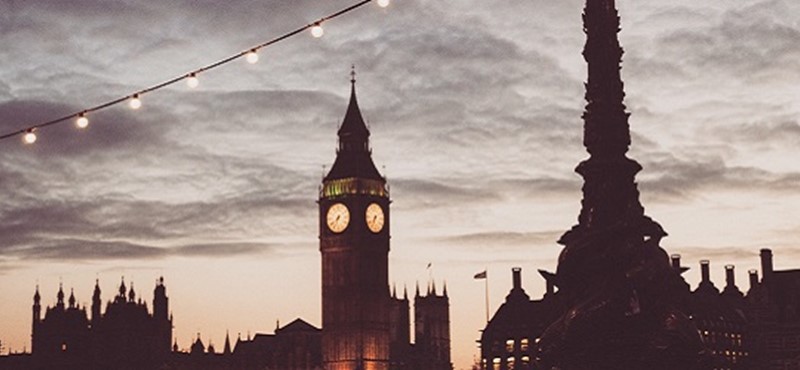 Eat like a local or experience cuisine from far-flung countries in the hidden pockets and beautiful buildings of London! Here are a few of our favourite accessible restaurants listed or reviewed on Euan's Guide right now:
Bodean's, Balham High Road
Look out for the golden pig on Balham High Road and you'll have found Bodean's, a BBQ smokehouse and 'mecca for laughter-lovers and music fans, hipsters and regular folks alike'. Expect a menu full of pork, beef, ribs and chicken; all slowly smoked in Smoke Pits. Maybe leave room for dessert; the choices range from cheesecake and apple cobbler to banana splits and pecan pie!
"Easy access, great food, friendly staff, and a good accessible toilet. If you have the outstandingly delicious pork spare ribs you will not need to eat for the rest of the day and quite likely most of the next day." Read review >>
Pizza East Shoreditch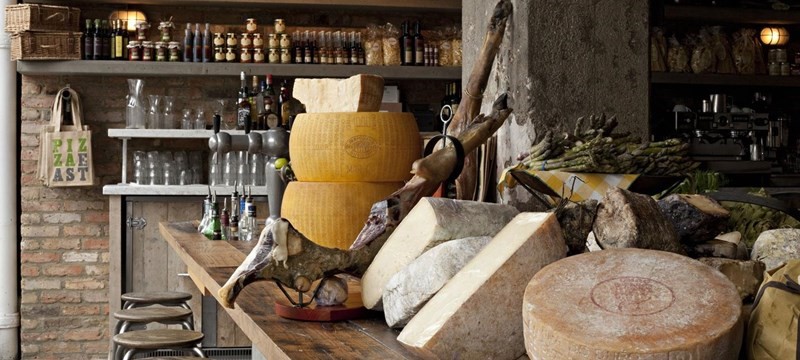 Housed in a former tea warehouse, Pizza East Shoreditch serves up wood oven pizzas and a selection of Italian foods and coffee. This popular restaurant can get loud and busy at times, and they're listed on Euan's Guide saying:
"There are steps to the main entrance, for step-free access there is an entrance to the Tea building around the corner on Bethnal Green Road and there is a platform lift to the back of Pizza East. The accessible toilets are close to the accessible entrance on the main level of the restaurant." Find out more >>
Sea Containers Restaurant, Mondrian
You might feel like your stepping onto a cruise ship in the 1920s if you decide to visit Sea Containers Restaurant, and that's because the dining room is 'inspired by the Golden Age of transatlantic travel'. They serve food 'from the field', 'from the sea' and 'from the land', so there is plenty to choose from! Not to mention a chocolate lava cake on their dessert menu…
"Lovely setting, delicious food, fully accessible. Tables in restaurant are a good height and shape for a wheelchair user. Expensive, but very nice." Read review >>
Cantina Laredo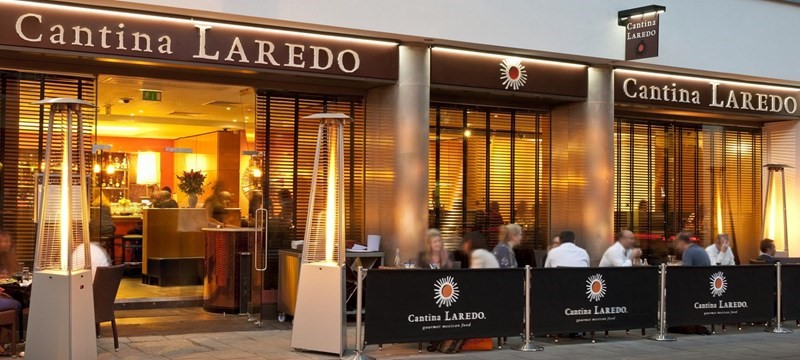 For modern Mexican food in a sophisticated London setting, you might enjoy Cantina Laredo in St. Martin's Courtyard Covent Garden. Expect clever twists and a blend of old and new techniques with flavours from all around Mexico. Maybe give the Mexican hot chocolate a go too! Cantina Laredo is listed on Euan's Guide as having a ramp for customers and there is step free access to the accessible toilet.
Muriel's Kitchen, Old Compton Street
Home-cooked authentic food is what Muriel's Kitchen is all about, and they'll serve you afternoon tea on a mini picnic bench! One visitor gave the restaurant 4.5 stars for accessibility:
"A delightful experience, fully accessible. Very easy to get in and around the restaurant, and a fine spacious accessible toilet. Lovely staff, attentive without being intrusive. Fantastic cake!" Read review >>
Forman's Restaurant, Stour Roa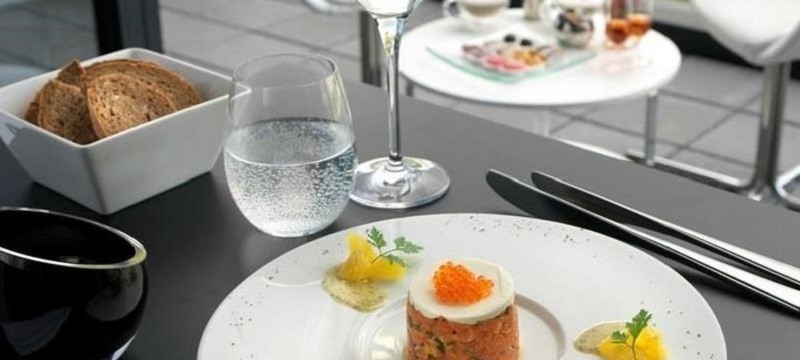 A riverside restaurant 'specialising in Forman's world famous smoked salmon and seasonal British Foods', Forman's Restaurant is said to have the best view of the Olympic Stadium in London! The restaurant is listed on Euan's Guide saying:
"There are car-parking facilities available for disabled visitors. We have a lift that accesses our Restaurant and Smoke House viewing platform (Floor 1) and the Forman's Smoke House Gallery and Roof Terrace (Floor 2). There are accessible toilets on all floors – always open." Find out more >>
Bill's Restaurant, Kensington High Street
Beginning its story as a tiny greengrocers, Bill's Restaurant has grown into something of a sensation! The menu at the Kensington High Street restaurant is huge, seasonal, and peppered with classic comfort foods. One visitor loved it and wrote:
"Flat access, friendly staff, good menu, nice food, fun place. There is an upstairs area, but the ground floor is very easy to access and plenty big." Read review >>
Got a recommendation?
If you have a favourite accessible restaurant in London, we want to hear about it! Write a review >>
You might also enjoy:
Delectable accessible - A Great British foodie trail
Locations: London