Different ways to review on Euan's Guide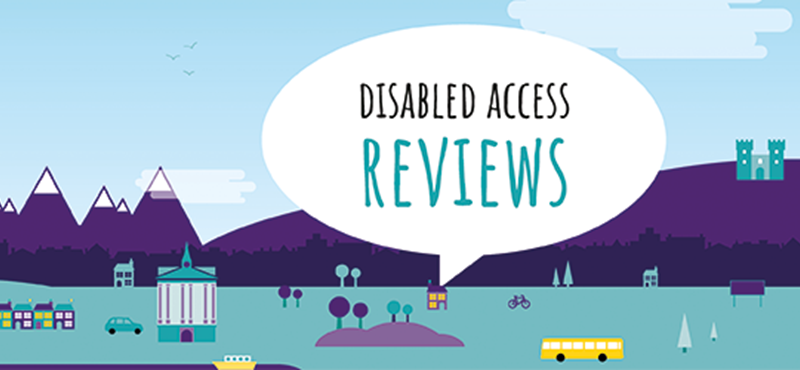 | | |
| --- | --- |
| | Written by Zoe Maclean, Reviewer Engagement & Outreach Coordinator |
Hello everyone! How are you? I hope everyone is well. At Euan's Guide we recognise that this is a particularly difficult time for everyone to get out and about due to the outbreak of Coronavirus. At this time we are still keen to share information with our followers on different ways to review. Do you have photos or videos from previous or recent visits that you would like to share with us we would love to hear from you! In this blog we will look at the different ways it is possible to leave a review on Euan's Guide.
There are three different ways to leave a review:
1. Leave a review using the form on our website
You can leave a written review on our website. The advantage of leaving an online review is that it is quick and easy, meaning you can do it while you are still out and about or soon after your visit. The different headings in the written review enables anyone reading the review to quickly find the information that interests them, like how to get there, what the staff were like, and if there is an accessible toilet. You can also easily add images, a great way to let other people see the place and gauge it's accessibility before they visit. You can follow this link to find out more about how to write a review.
2. Leave a video review
You could also try leaving a video review. Doing a video review may be easier on certain trips depending on what your visit involves. Maybe you are a big sports fan and you are visiting a stadium for the first time or perhaps you have a video of you trying a sport yourself for the first time. Let's take a look at how to leave a video review. To do a video review you first of all need to login to Euan's Guide as you normally would and go to the video section of the review form. Just click the yellow button that says "add audio or video links", then paste the link to your video in the box! You could use a video that you have filmed of yourself from YouTube or Vimeo. If you're not sure how to upload a video just email hello@euansguide.com and we'll be happy to help! Here is a link to a review with a video link that I did a few months ago to show you what one looks like. Or alternatively, upload an audio file explaining your experience.
3. Complete a paper review form
One other way to do a review, which is important to mention, is that we have paper review forms available if you prefer to put pen to paper. To request paper forms simply contact us and tell us where you would like the paper forms sent to. You could do a review on your own or as part of a group. You can send paper review forms back to our moderator, Steve, who will put them on the website for you. If you already have a Euan's Guide account, make sure you let Steve know your username or the email address the account is linked to. If you are new to reviewing then Steve will be able to create an account for you and send you the details.
I hope this blog has given you an insight into the different ways that you can do a review and hopefully you can try some of them out for yourself. We realise that it is difficult for everyone to get out and about at this particular time and with that in mind, we have started to look at different ways that people can come together in a virtual way. It is why we created the new Euan's Guide Forum where everyone can get involved and tell people what they are up to. Check it out - you might find new ideas of things to do!